Ali Imsirovic amazed at the 2018 Poker Masters, winning two events, more than doubling his career tournament earnings, firmly putting his name on the map for poker fans all around the world, and taking home the Purple Jacket.
After Steffen Sontheimer's dominance at the 2017 Poker Masters and Stephen Chidwick's stellar showing at the 2018 U.S. Poker Open, Imsirovic came seemingly out of nowhere to capture the imagination of young American poker fans by winning back-to-back events for a total of $1.2 million. The Bosnian-born is by far the youngest American pro on the high roller scene at just 24-years old with a bright future ahead of him.
But even for someone like Imsirovic, young and relatively unknown, it's not all about having a week in which your aces hold up and winning some flips. No matter how much the overall game's strategies advance, the density of top pros evolves or as new games get introduced; When things are going your way, poker looks and feels like the easiest game in the world. But nothing could be further from the truth, as three of the most impressive runs in high roller events in recent memory brings together the perfect combination of luck, skill, hard work, and dedication.
In summary, Doyle Brunson's quote, "Poker is a hard way to make an easy living," rings true to this day.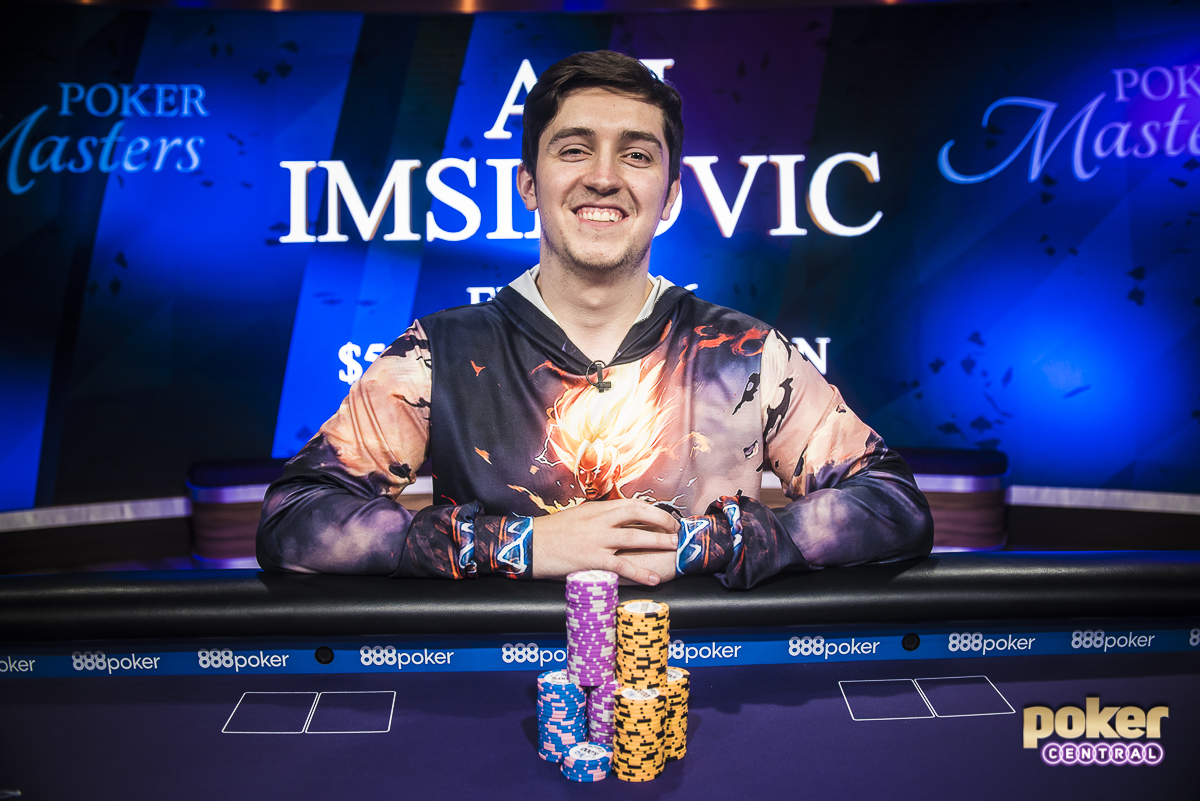 Watch the epic conclusion of the 2018 Poker Masters live and exclusively on PokerGO, starting at 4:00 pm ET on Saturday, September 15. Found this article after this date? Watch the entire final table on-demand now.
"I played about 30,000 hands per week," Imsirovic mentioned as if it was no big deal about the online grind that prepared him for the biggest stage.
Contrary to what most might say, Imsirovic claimed, "Nowadays, it's easier than ever to reach the top. All the resources are out there, and if you want to work hard, the poker dream is still very much alive."
After winning back-to-back events, Imsirovic, however, immediately referred to how lucky he got, praising his heads-up opponent Koray Aldemir with his great play.
"I got very lucky. Koray played much better than I did. It's just insane how good I've been running and I'm very happy. I came here for the experience, hoping to break-even, and maybe make one final table, so this is surreal."
Top pros often reference their hard work, but rarely do they dig deep into what it actually entails. A large portion of the poker audience knows that there's studying involved, but to what extent? Whenever we see someone rip off a sequence of big results, we're quick to smash the stamp "RUNNING HOT" and move on.
"A run like that," Steffen Sontheimer said about his epic 2017 Poker Masters showing on the Heads-Up with Remko Podcast, "Is exactly what you're waiting for, with everything going your way. What I feel the luckiest about is that it didn't look like I was just getting lucky. Sure, I won more flips than I lost, but I never sucked out terribly. I was just very, very lucky with how all the spots worked out for me. Especially during the heads-up matches, it felt as though I made the nuts every time, and the one time I made a big bluff catch, I was right as well."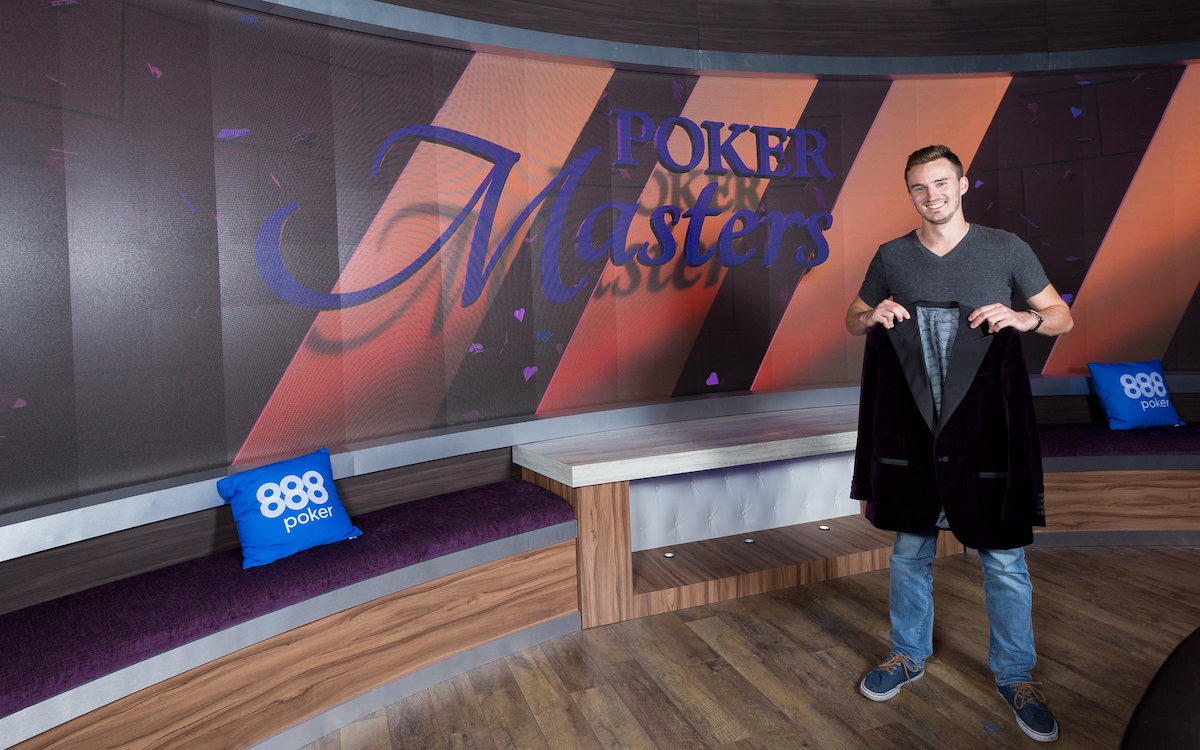 After winning two events and making five final tables at the 2018 U.S. Poker Open, Stephen Chidwick said the following about his impressive stretch of results on the Heads-Up with Remko Podcast.
"For me, it's a combination of things. I'm always working on my game and I constantly improve, and I'm playing the best poker of my life right now. The biggest factor though is that I'm running very well. When you get down to the final table you need to win flip and cooler people, and to a larger extent, your big wins come from when you run well deep. But all that hard work is to put yourself in a position to run well deep, to begin with."
Hard work lays the foundation to make the complex game of poker seem like a game of checkers against a 9-year old, while the exact opposite is the truth. During every major series though, poker's elite combines decades of combined training and experience to battle over hundreds of thousands of dollars, and while most return home empty-handed with more work to be done, it's good to be on the side of those making the game look easy, and this week Ali Imsirovic has done just that during the 2018 Poker Masters.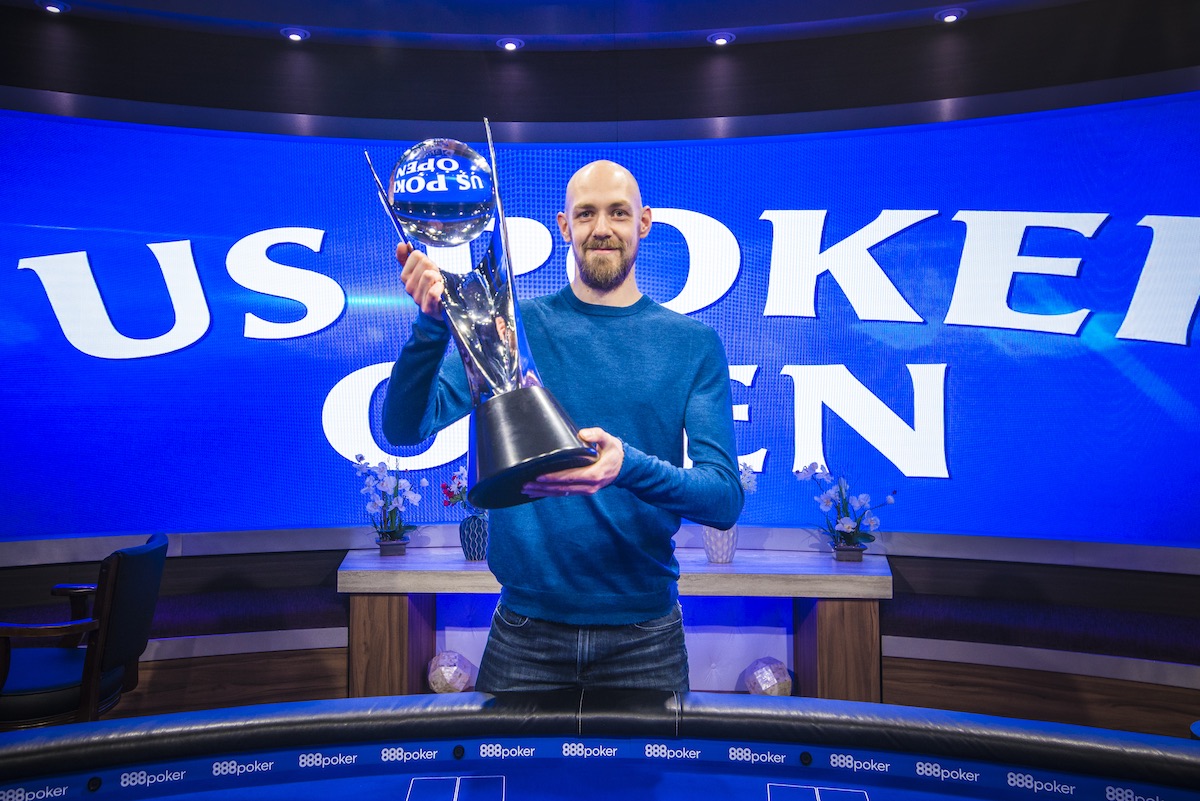 Steffen Sontheimer's 2017 Poker Masters Run

Buy-in
Entries
Place
Payout
$100,000
36
1
$1,512,000
$50,000
39
5
$117,000
$50,000
50
1
$900,000
$50,000
51
4
$204,000

Stephen Chidwick's 2018 U.S. Poker Open Run

Buy-in
Entries
Place
Payout
$10,000
50
2
$262,000
$25,000
49
3
$183,750
$25,000
45
1*
$382,500
$25,000
44
1
$374,000
$25,000
68
5
$54,400
* 8-Game

Ali Imsirovic's 2018 Poker Masters Run

Buy-in
Entries
Place
Payout
$50,000
47
1
$799,000
$25,000
66
1
$462,000
$10,000
69
8
$27,600
With the $100,000 Main Event concluding today as Dan Smith, David Peters, Bryn Kenney, and Koray Aldemir square off, Imsirovic will receive the Purple Jacket today as none of the four are able to catch him.
"I'm over the moon excited right now, "Imsirovic said after his final rival for the jacket, Brandon Adams, was eliminated late on Day 2 of the $100,000 Main Event last night.
Prior to locking down the Purple Jacket, Imsirovic said he'd been dreaming about winning the jacket and compared it to winning the World Series of Poker Main Event. Now that he's got it locked down, Imsirovic will forever see his name associated with one of the toughest and most prestigious tournament series in the world, and we have no doubt that his hard work will continue in order to prove with additional results that he's no one-day fly. 
New to PokerGO? Subscribe right now to watch the Poker Masters action. The commentary is provided by Ali Nejad and Jeremy Ausmus, with Nick Schulman stepping into the booth for the $100,000 Main Event. Stay tuned to PokerCentral and PokerGO on Twitter for the latest information on the events, feature interviews, stories and videos.