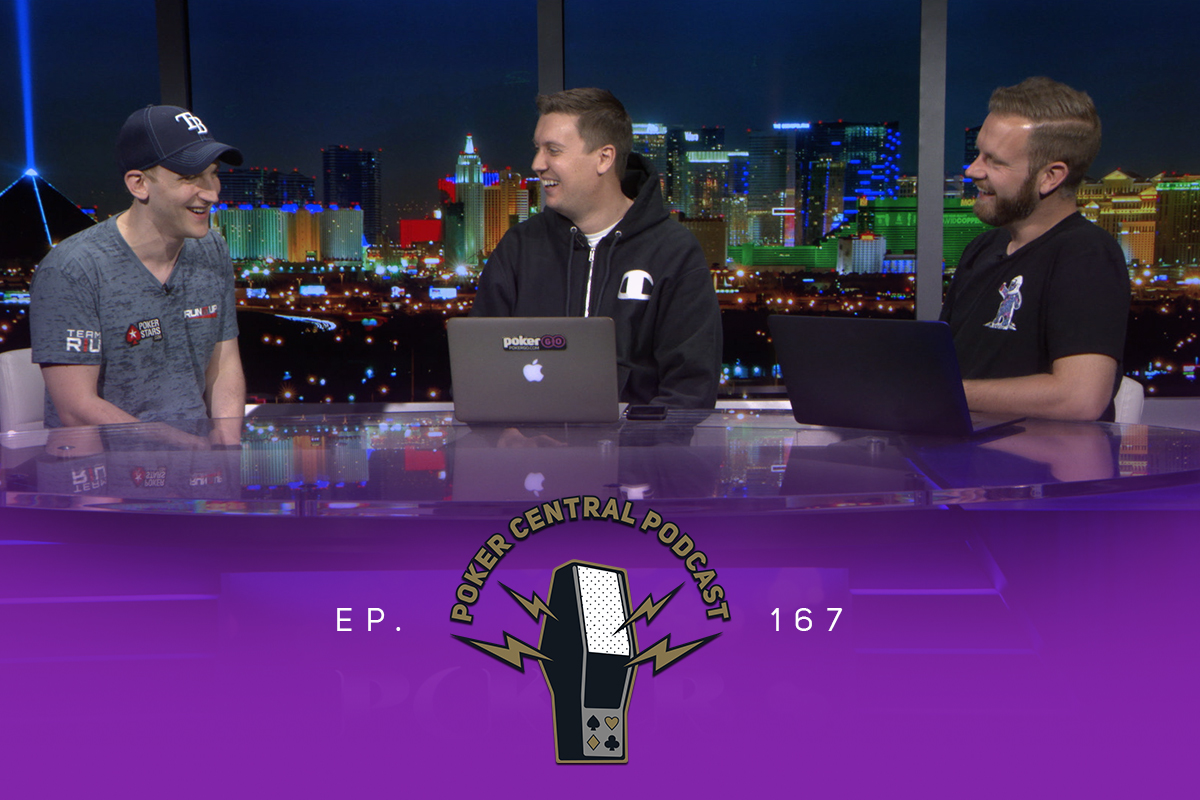 This week on the show Brent Hanks and Remko Rinkema dive deep into the recent Postle Gate developments and are joined by Jason Somerville to talk about his sports betting prowess as well as broadcasting Thursday Night Football on his Twitch channel.
00:37 – Today on the show: Postle Gate, Jason Somerville's sports betting prowess, recapping the Run it Up week action on Poker After Dark.
01:05 – Diving deep into the recent developments regarding the most controversial story in poker: Postle Gate. The people love scandals!
02:53 – How is Postle Gate being perceived outside of poker? The Ringer, ESPN, and many other outlets pay attention to the game as a negative light is shining upon it.
04:15 – Poker reaches mainstream news and media for a story that reflects negatively upon it, but could negative attention to the game be good for the game?
06:15 – Does poker need to focus on its griminess and ties to gambling in order for the game to be seen as thrilling compared to its buttoned-up math and almost chess-like vibes?
07:28 – A $10,000,000 lawsuit has now been filed in the Mike Postle situation, what do Brent and Remko think about the numbers and lawsuit?
09:07 – What's the future of Mike Postle in the world of poker? Will we ever see him again?
10:44 – Which "Mike Postle Theory" do the guys think is the most likely?
13:03 – Mike Matusow has taken Mike Postle's side, what does Brent think of the podcast he did with Postle?
15:45 – What's next in the Mike Postle situation? Will this die down now as we wait for the lawsuit to develop?
17:44 – We want to hear from you guys, the fans, the listeners! Hit us up on podcast@pokercentral.com with your poker hand questions, home game stories, and everything else poker related.
19:30 – Jason Somerville jumped on the show to talk about his sports betting and broadcasting Thursday Night Football games on his Twitch channel later this season.
21:22 – Jason Somerville talks about getting into sports betting via the UFC into the NFL.
26:05 – Will Brent Hanks become the next Booger McFarland, and how will sports betting be tied into live sports broadcasts?
28:40 – Looking back on Run it Up Week on Poker After Dark.
29:50 – Johnnie Vibes vs. Jared Jaffee, a social media spat.
34:00 – What's next on PokerGO?
Catch the podcast on your favorite podcasting apps right now as well. Watch the Poker Central Podcast on PokerGO every week on Friday. New to PokerGO? Subscribe right now.