Event #8: $10,000 Pot-Limit Omaha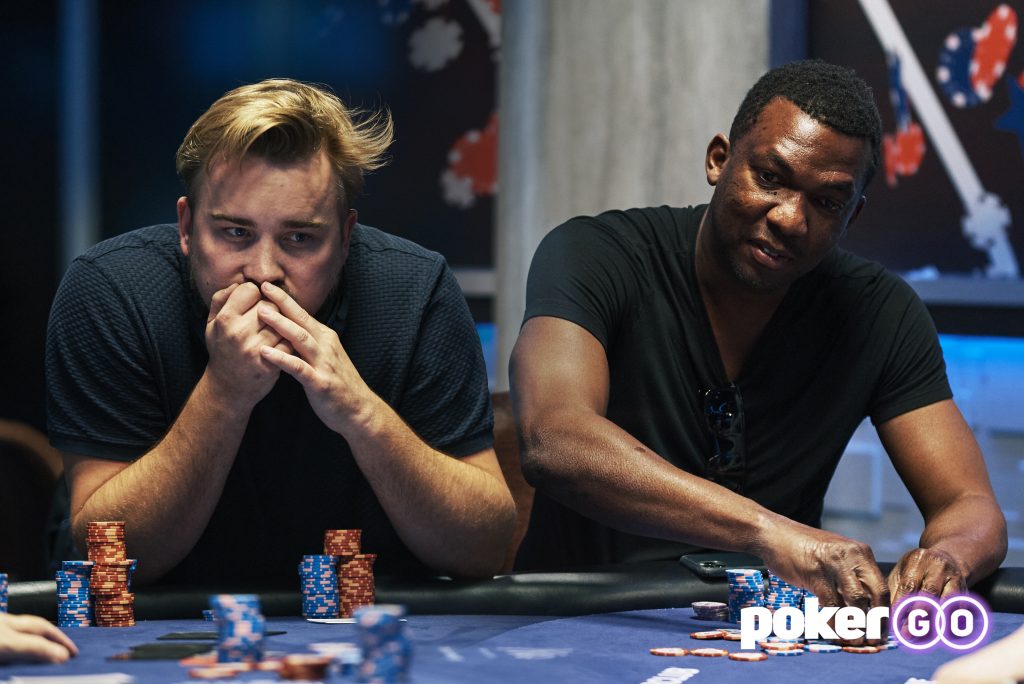 With the board complete and reading
Adam Hendrix fired for 85,000.
Christopher Usude was the only other player in the hand, and he used all his shot clock before announcing pot, which was enough to put Usude all in for 353,000.
Hendrix went deep into the tank and used four time extensions before tossing his cards into the muck.