Jordan Cristos is now on top of the U.S. Poker Open leaderboard after winning Event #2: $10,000 Pot-Limit Omaha, defeating Manig Loeser heads up and earning $179,200.
Cristos came into the day as the chip leader with six left and knocked out every other player at the final table to win the tournament. Loeser took over for a while, but Cristos managed to work his way back into the lead and eventually bust Loeser. Cristos turned a better two pair on the final hand of the tournament.
"It's cool. It's sweet," Cristos said about his win before praising his opposition in this event.
"The structure was turbo-ish and I feel like I didn't out-skilled anyone here. There were 50 people in the field and I was probably the 44th best player, honestly."
"It feels good to come out on top though. I don't think I made many mistakes but I can't really gauge whether or not I did because I'm no PLO expert, but I won so that's good."
Cristos has now cashed in both 2019 USPO events and as a result, takes the lead in overall points from reigning USPO Champion Stephen Chidwick, who won Event #1.
Sean Winter, who finished second in Event #1 for $157,500 was the first player eliminated today. He fell in sixth place ($38,400) when he got all in against Cristos and couldn't fade a flush draw. Both players made broadway on the turn, but Cristos hit his spade redraw on the river to win the hand. Read more about Sean Winter in this feature story on PokerCentral.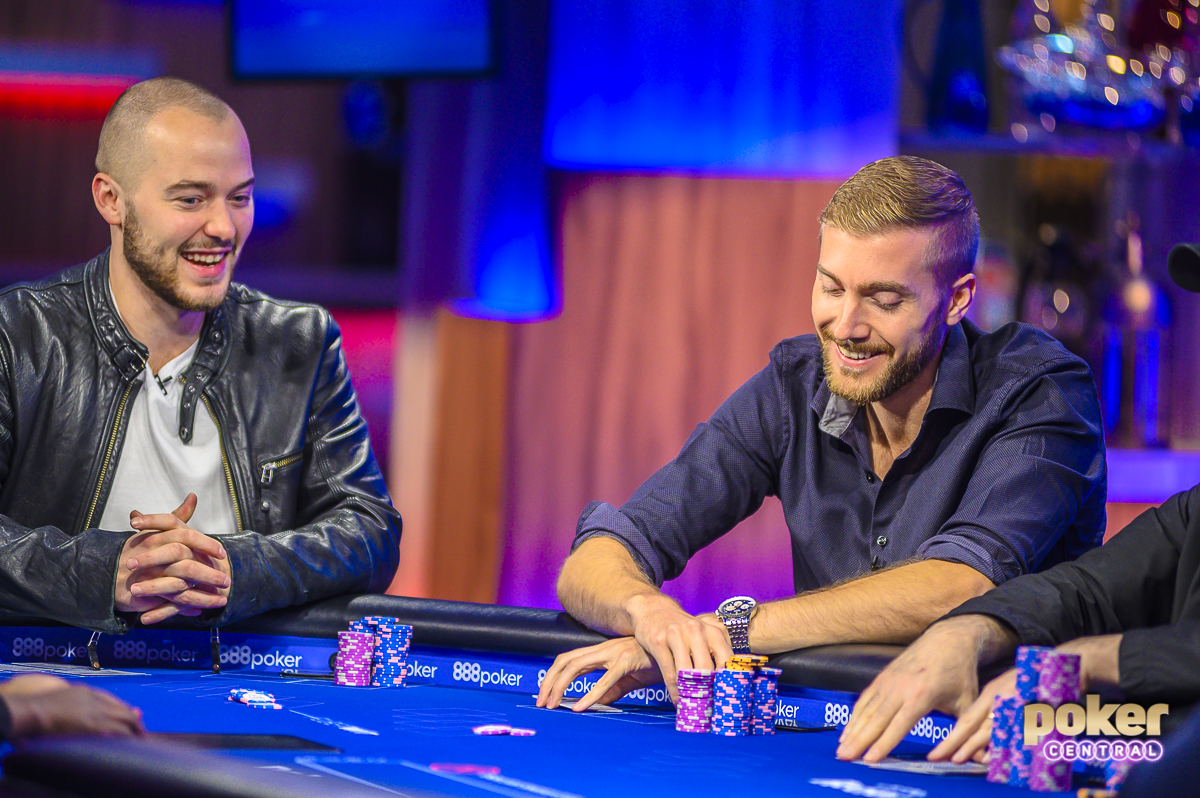 Then, Cary Katz went out in fifth place ($51,200), after getting out-flopped by Cristos. Katz had aces and Cristos flopped two pair. They got it all in on the flop and Cristos turned a full house.
Cristos continued this trend, knocking out Adam Hendrix in fourth place ($64,000). Hendrix raised preflop to 240,000 and only had 5,000 behind so Cristos put him all in and flopped a set. Again Cristos turned a full house and again he sent another player to the rail, extending his lead.
Martin Zamani was out in third place ($83,200) as Cristos continued his onslaught. Zamani managed to ladder up two spots after folding a queen-high flush to a Loeser full house earlier, but with three players left Zamani got all in preflop against Cristos.
Cristos flopped trips and Zamani was just another player left drawing dead against the eventual winner.
Cristos and Loeser battled for about an hour and a half before Cristos finally earned the top spot and took the USPO lead. The leader at the end of the USPO will earn an extra $100,000.
About his prospects in the upcoming events and potential U.S. Poker Open Championship, Cristos said, "I want to win the overall championship. If you do good the first two tournaments and you're leading, you might as well finish it out. There's no reason to stop now."
"It would be awesome to win the U.S. Poker Open. I would love to have the trophies at home to just stare at them every day for a year until it comes back again and be the U.S. Poker Open champion."
2019 U.S. Poker Open Championship Standings
Place
Name
Points
Prize Money
1
Jordan Cristos (2)
240
$206,200
2
Stephen Chidwick
200
$216,000
3
Sean Winter (2)
180
$195,900
4
Manig Loeser
140
$128,000
5
Joseph Cheong
100
$112,500
6
Martin Zamani
100
$83,200
7
Joseph Cappello
80
$90,000
8
Adam Hendrix
80
$64,000
9
Lazaro Hernandez
60
$72,000
10
Cary Katz
60
$51,200
Event #3 – $10,000 No-Limit Hold'em is in full swing with its final table set for 5:00 pm ET on Saturday. Follow all the action from Event #3 here. Stay tuned right here to PokerCentral for the exclusive live coverage of all the U.S. Poker Open action from the PokerGO studio. New to PokerGO? Subscribe right now to not miss a minute of the action.