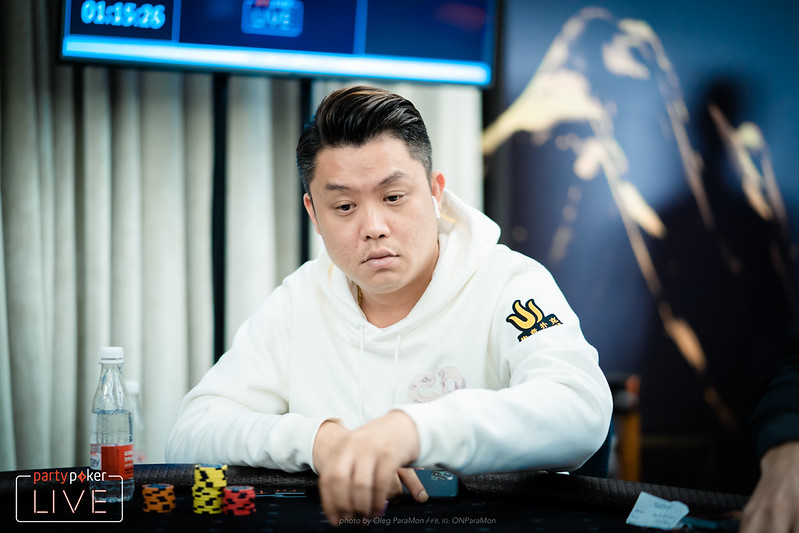 Ben Heath started the ball rolling preflop with an under the gun open to 20,000 with
.  Timothy Adams called in position with
and both blinds followed suit (Ivan Leow with
and Mikita Badziadouski with
).
The flop:
.  Check to Adams, who bet 23,000.  Leow called, Heath folded, and Badziadouski upped it to 100,000, losing neither opponent.
Turn:
.  What a card.  Bottom straight for Badziadouski, six-high version for Adams, and a set of fives for Leow, who checked, first to act.  Badziadouski also checked, and Adams bet 150,000.  Back to Leow, who moved all in for his full 604,000.  Badziadouski had had enough but Adams quickly called and the cards went face-up, Leow looking for a board-pair to keep him in the running on this final table.
The river:
. There it was – Leow, standing up, sat back down, having almost swapped stacks with Adams who'd been vying for the lead all day.