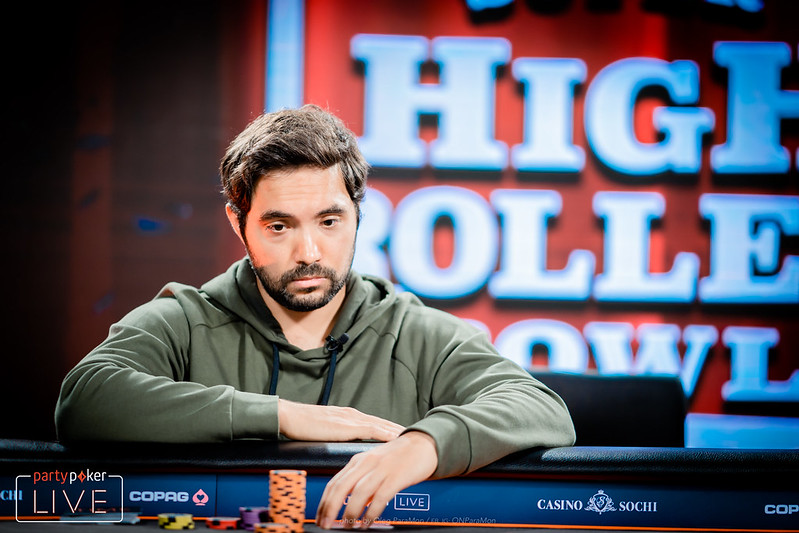 No more than a couple of big blinds changed hands in any one of the first four hands on the televised table of Day 2 of the Main Event (Vicente Bosca Ramon involved in some way in three of them), before a hugely tense pot played out between start of day chip leader Jason Koon (on the button) and Tim Adams in the small blind.
It folded to Koon, who made it 12,000 to go with
. Adams three-bet to 40,000 with
and Koon made the call, hitting a pair of fives on the
flop.  Adams bet 50,000; call.  He bet again, 125,000 this time, on the
turn and Koon called again.  The river brought the
and a full emptying of the clip from Adams, who shipped in his remaining 176,000, still with queen high.  Koon went into the tank.
"It's real easy just to have king of clubs, queen, man," said Koon as he thought about calling through a timebank's extra 30 seconds.
"I'll leave it up to the gods," he said, before passing his hand.