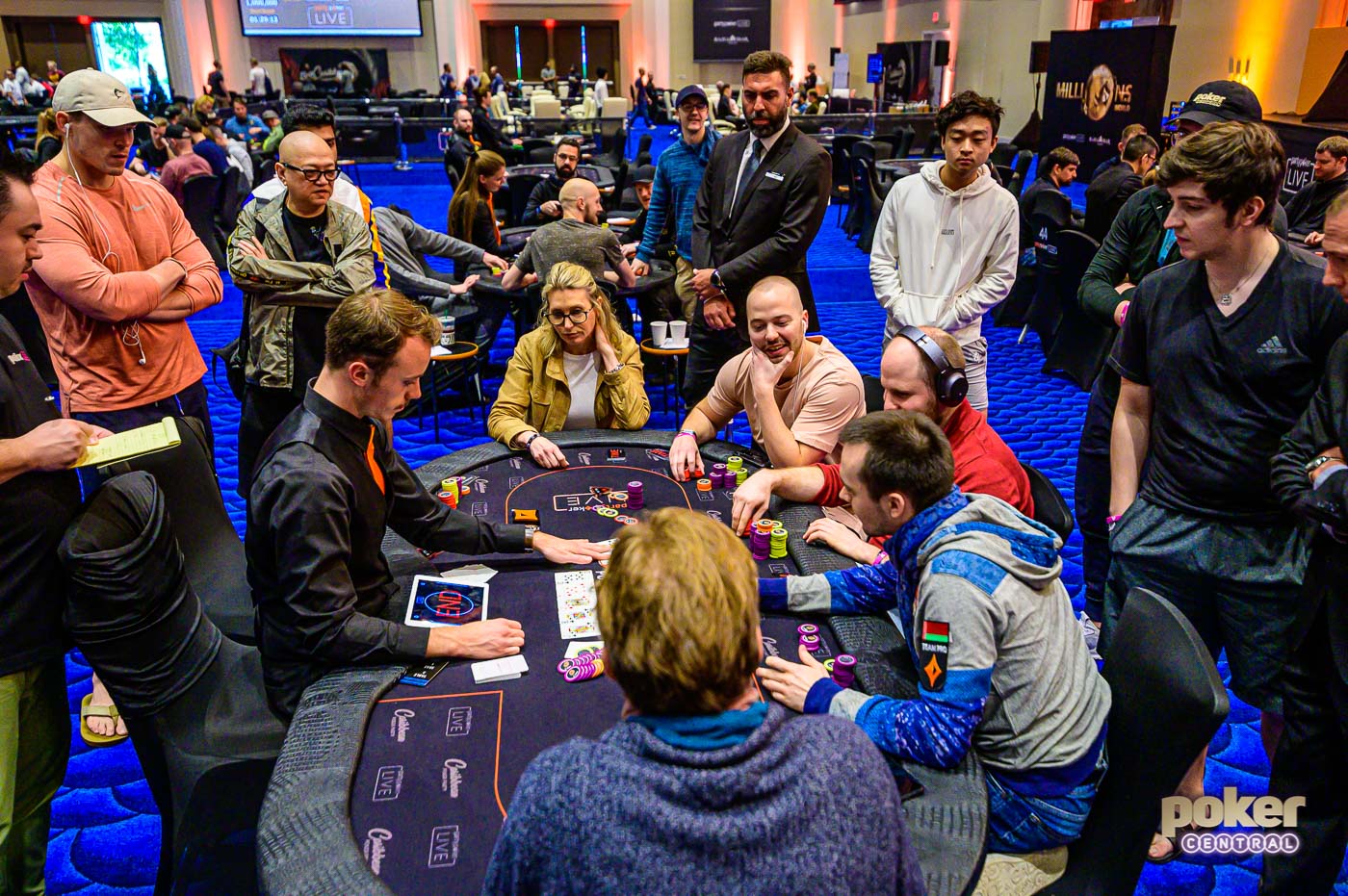 Catching the action on the river with the board reading
and roughly 195,000 in the middle, Kathy Lehne moved all in from the small blind for 158,000.
Lehne's opponent in the hand is Mikita Badziakouski in middle position and he began counting out his chip stack.
"At least I'll have some left," Badziakouski said as he cut out his 165,000-chip stack.
"I had it on the turn," Badziakouski said as he tossed in his third time extension.
"I'm going to spend all of them," Badziakouski said to the dealer.
Badziakouski used his penultimate time extension and asked Lehne, "Will you show me one?"
Lehne smiled and didn't respond.
Badziakouski used his final time extension, and with a big crowd gathered around the table, Tournament Director Paul Campbell instructed Badziakouski that he would be given a countdown from five seconds.
"Five. Four. Three. Two …" Campbell continued before Badziakouski slammed down a red 500-denomination chip to signify a call.
Badziakouski then one-by-one put all his 500-denomination chips into the pot before Lehne tabled her
.
Badziakouski flipped over his
for the nut straight, and Lehne was eliminated.