Event #5 $25,000 Pot Limit Omaha
New Zealand's James Greenwood doubled through Aku Joentausta and then Amichai Barer doubled through Gavin Cochrane on the other table.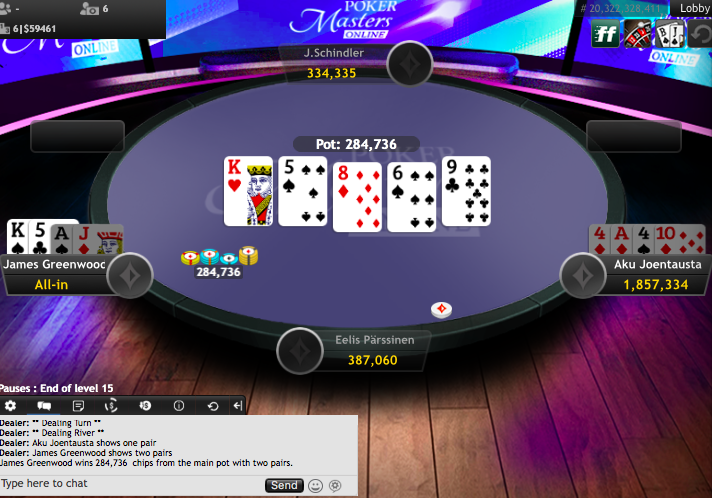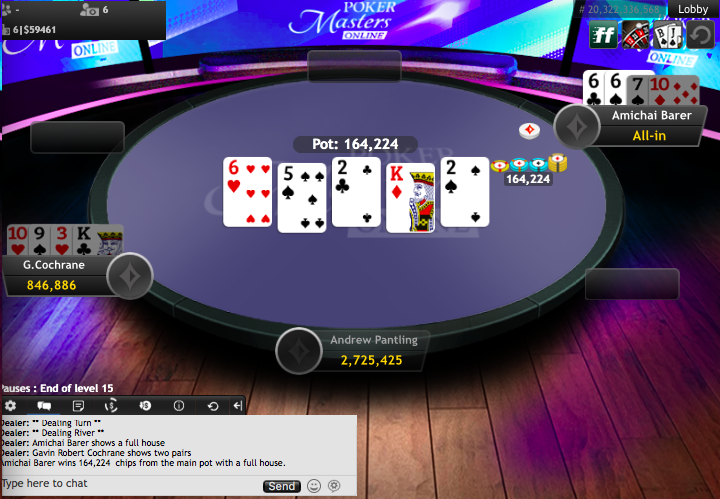 Shortly after those doubles, Jake Schindler moved all-in on Table 1. He was not called. All three players are still short and Event #5 is still on the bubble.