Event #5 $25,000 Pot Limit Omaha
Table 2 has been turned on it's head over the first half of Level 14.
At the start of the period, Andrew Pantling had over 3,000,000 chips, while Gavin Cochrane and Amichai Barer were near 15 big blinds. Fast forward 15 minutes and Pantling has been cut in half – after Gavin Cochrane doubled through him again.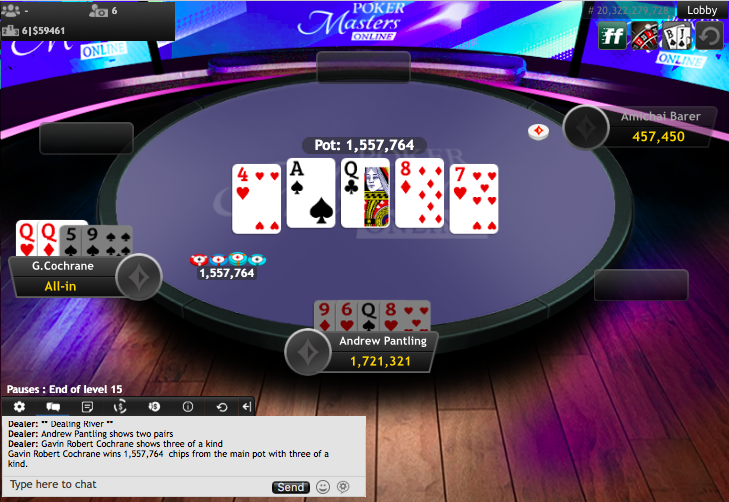 Pantling bet the pot on the flop and turn, before Cochrane moved all-in. Pantling called and he was up against another set.