Event #9: $25,000 Pot-Limit Omaha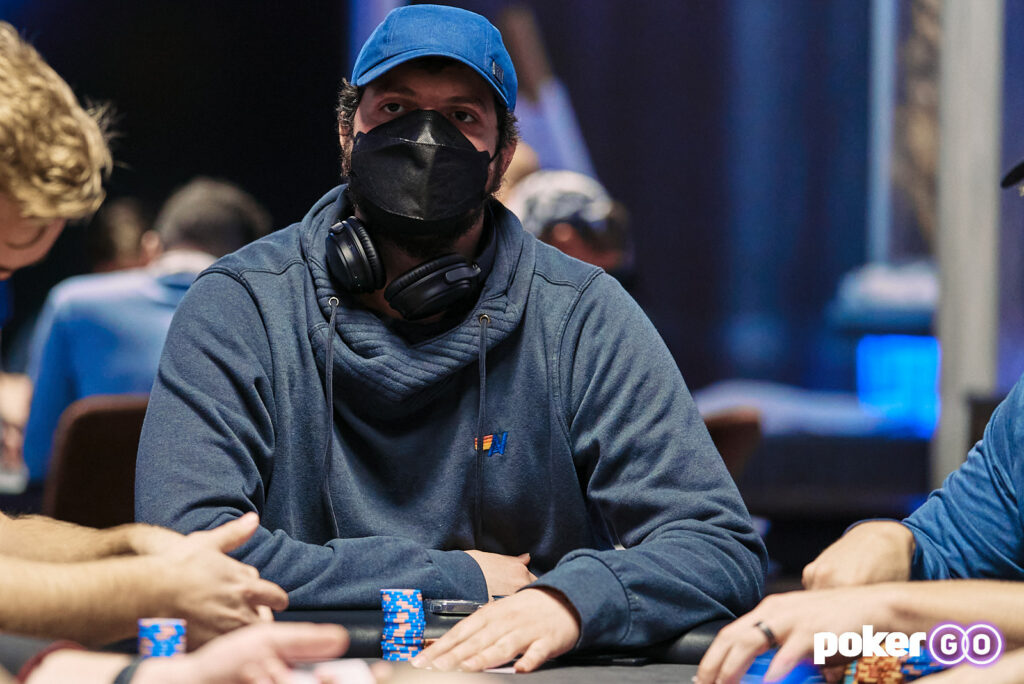 Sam Soverel limped from under the gun, as did Adam Hendrix and John Riordan next to act. Dylan Weisman was on the button and raised to 13,000. Miles Rampel was in the big blind and called. Soverel called, Hendrix folded, and Riordan called.
The flop fell
, and action checked to Riordan, who fired for 37,500. Weisman, Rampel, and Soverel mucked, and Riordan collected the pot.
| Player | Chips | Change |
| --- | --- | --- |
| Sam Soverel | 275,000 | 214,000 |
| Miles Rampel | 245,000 | 35,000 |
| Adam Hendrix | 131,000 | 67,500 |
| John Riordan | 107,000 | -18,000 |
| Dylan Weisman | 31,500 | -21,000 |