Event #1: $10,000 No-Limit Hold'em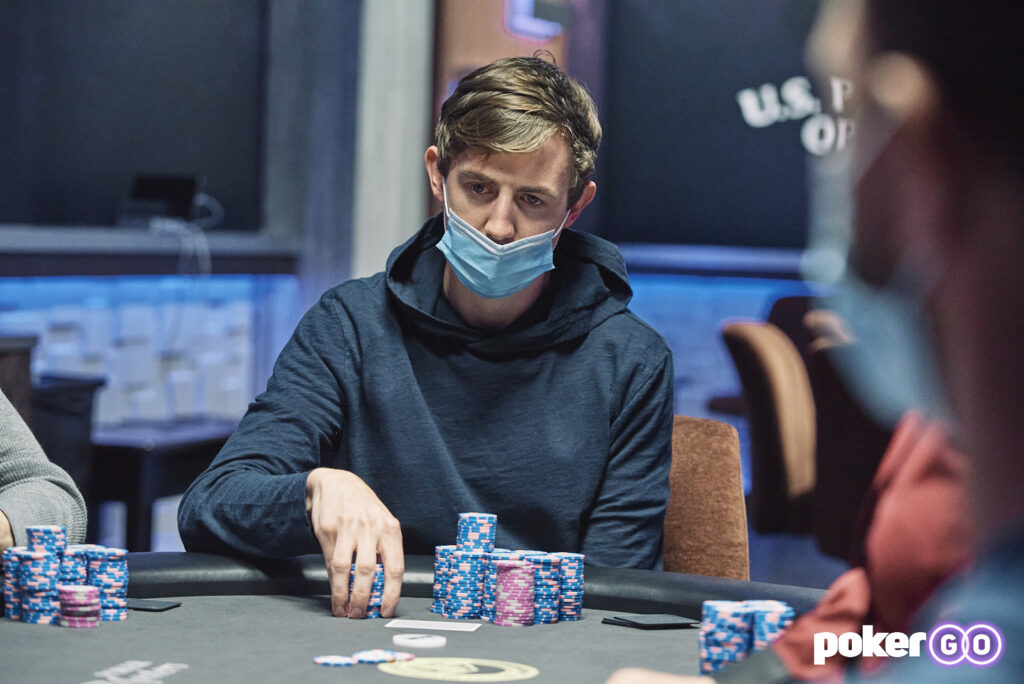 Dylan DeStefano limped under the gun, and Brock Wilson raised to 75,000 next to act. Action folded to John Riordan in the big blind, and he called. Destefano called to close the action.
The dealer spread the
on the flop and action checked to Wilson, who continued for 75,000. Riordan called, and DeStefano folded.
The turn
and the river
checked through.
Riordan tabled
for a pair of eights, but Wilson tabled
for a pair of nines to collect the pot.
| Player | Chips | Change |
| --- | --- | --- |
| Brock Wilson | 1,835,000 | 435,000 |
| John Riordan | 1,225,000 | -140,000 |
| Dylan DeStefano | 775,000 | -205,000 |
| Chad Eveslage | 65,000 | -190,000 |