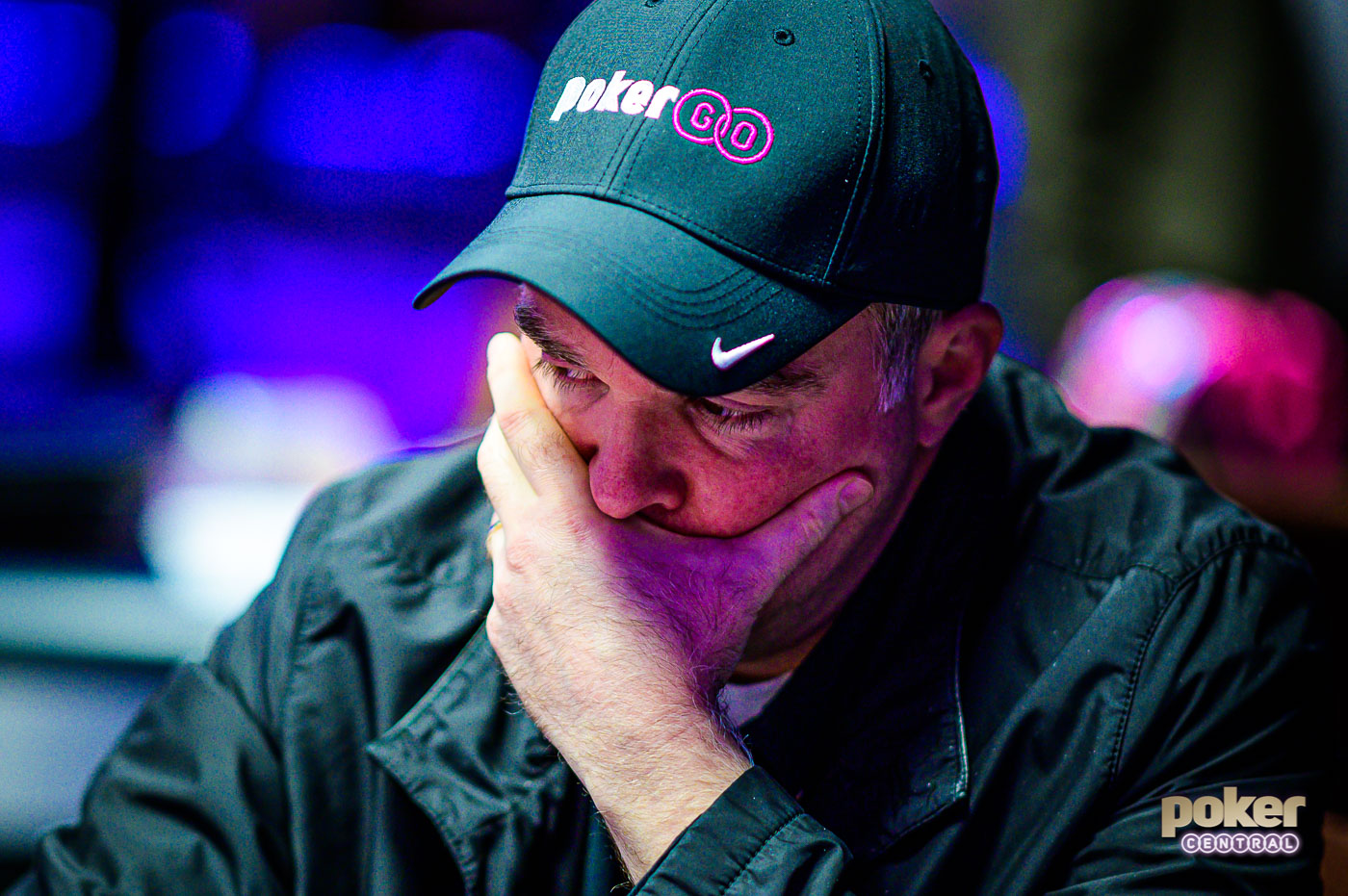 2-7 Triple Draw
George Wolff raised the button and Chris Vitch called in the small blind before Cary Katz raised in the big. Both players called.
Vitch drew two, Katz drew one, and Wolff took two. Vitch checked, Katz bet, Wolff folded, and Vitch called.
Vitch again drew two and Katz again took one before Vitch check-called.
Both players took one on the final draw and Vitch check-called again – only to be shown
.
2-7 Triple Draw
Jared Bleznick raised to 60,000 from under the gun and Mike Gorodinsky three-bet the small blind. Bleznick called, and both players drew one.
Gorodinsky bet and Bleznick called as both players stood pat. Gorodinsky checked, Bleznick bet 60,000, and Gorodinsky called.
Both players stood pat once more, and Gorodinsky check-folded to a bet from Bleznick.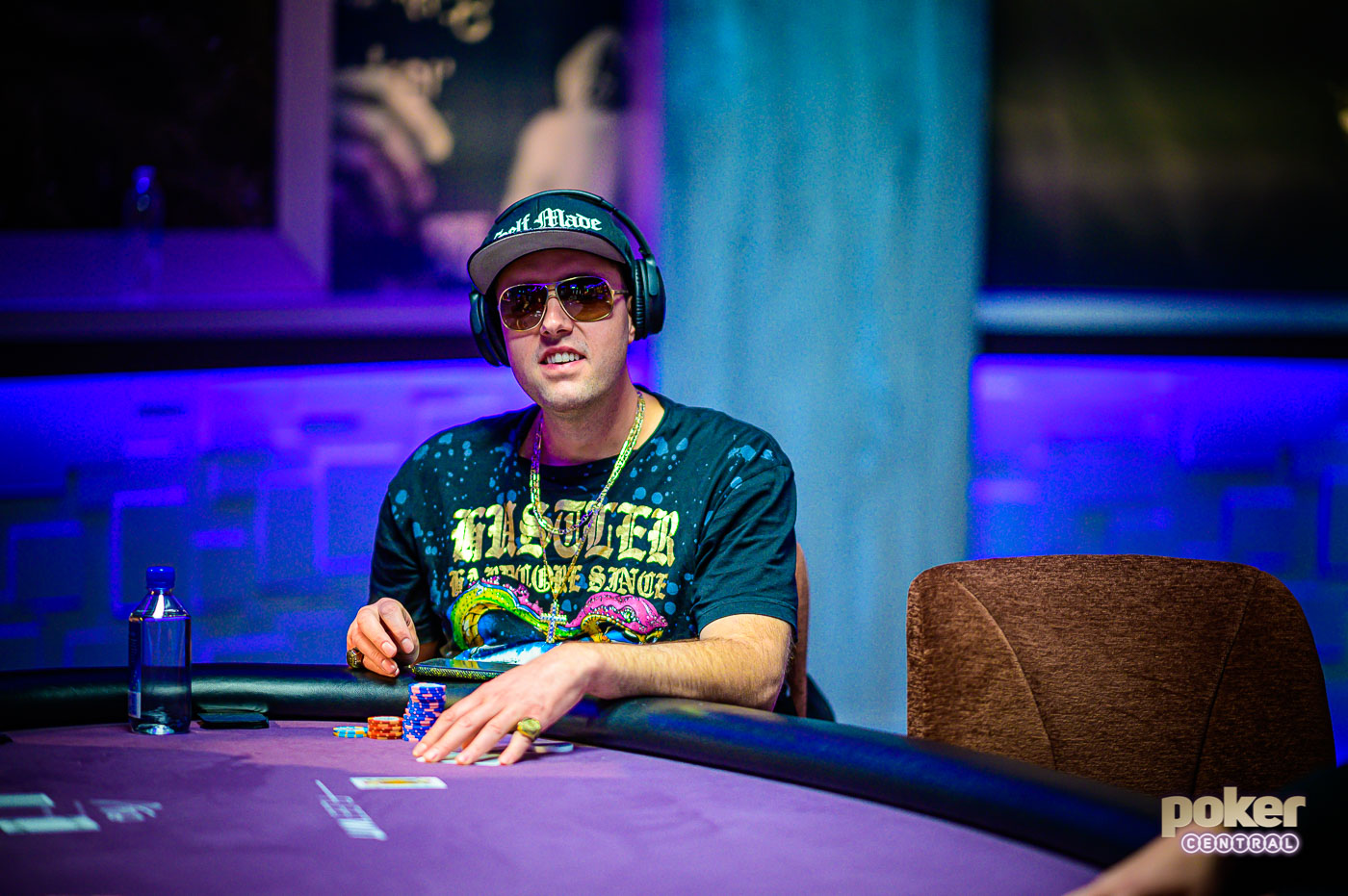 2-7 Triple Draw
David Brookshire raised the button to 60,000 and George Wolff three-bet the big blind. Brookshire called and drew two after Wolff drew one.
Wolff bet and Brookshire called. Wolff stood pat and Brookshire drew one. Wolff bet 60,000 and Brookshire called all in for 50,000.
Wolff stood pat again, and Brookshire drew one.
Wolff:

Brookshire:
Brookshire paired when he caught the
, and consequently was eliminated in 11th place.
Pot Limit Omaha
Two doubles just happened on back-to-back hands on Table 1 and both involved Cary Katz.
Action was missed in the first hand, but the cards were picked up on their back with the board showing
.
Katz had shoved the river and David Brookshire called with
. Katz had
in front of him – for a rivered flush.
The hand cut down Brookshire and moved Katz over the chip average, but he was back down below that number after the very next hand.
That's because Chris Vitch opened to 56,000 from under the gun, Katz raised the pot, and Vitch shoved for 289,000. Katz called and the hands were tabled.
Vitch:

Katz:
The board ran out
and Vitch doubled to close a flurry of PLO action.
Level
Level 17
Limits: 30,000/60,000
Big Bet Blinds: 8,000 / 16,000 / 16,000-big blind ante
Pot-Limit Omaha
Robert Mizrachi raised to 25,000 from the cutoff and both Brandon Adams and Jake Abdalla called.
The
flop checked through to reveal the
on the turn. Adams bet out 65,000 and Abdalla called as Mizrachi folded.
The river fell the
and Adams checked. Abdalla bet 130,000 and Adams folded.
The two biggest stacks in the room just clashed on Table 2 and Brandon Adams now has a sizable chip lead.
Jared Bleznick brought it in with the
and Brandon Adams completed with the
before Mike Gorodinsky raised with the
. Bleznick folded and Adams called. Gorodinsky check-called fourth and then check-raised fifth. Sixth brought a check-call from Adams and then seventh went without any bets. The cards were tabled:
Adams:
–

Gorodinsky:
–
–
Adams had trips and Gorodinsky couldn't beat them – meaning he's now under 1,000,000, while Adams has better than a 500,000 chip advantage on the field.
Stud Hi-Lo
Chris Vitch called the bring-in and David Brookshire completed. Vitch called, and then called bets on fourth, fifth, and six streets.
Before seventh was dealt, Brookshire announced a dark bet.
Vitch:
/
/

Brookshire:
/
/
Vitch folded, and Brookshire collected the pot.
Hold'em
David Brookshire raised to 50,000 in the small blind and Nick Schulman three-bet the big blind. Brookshire called, and then led out on every street of the
board as Schulman called him down.
Brookshire tabled his
for trip eights, and Schulman mucked.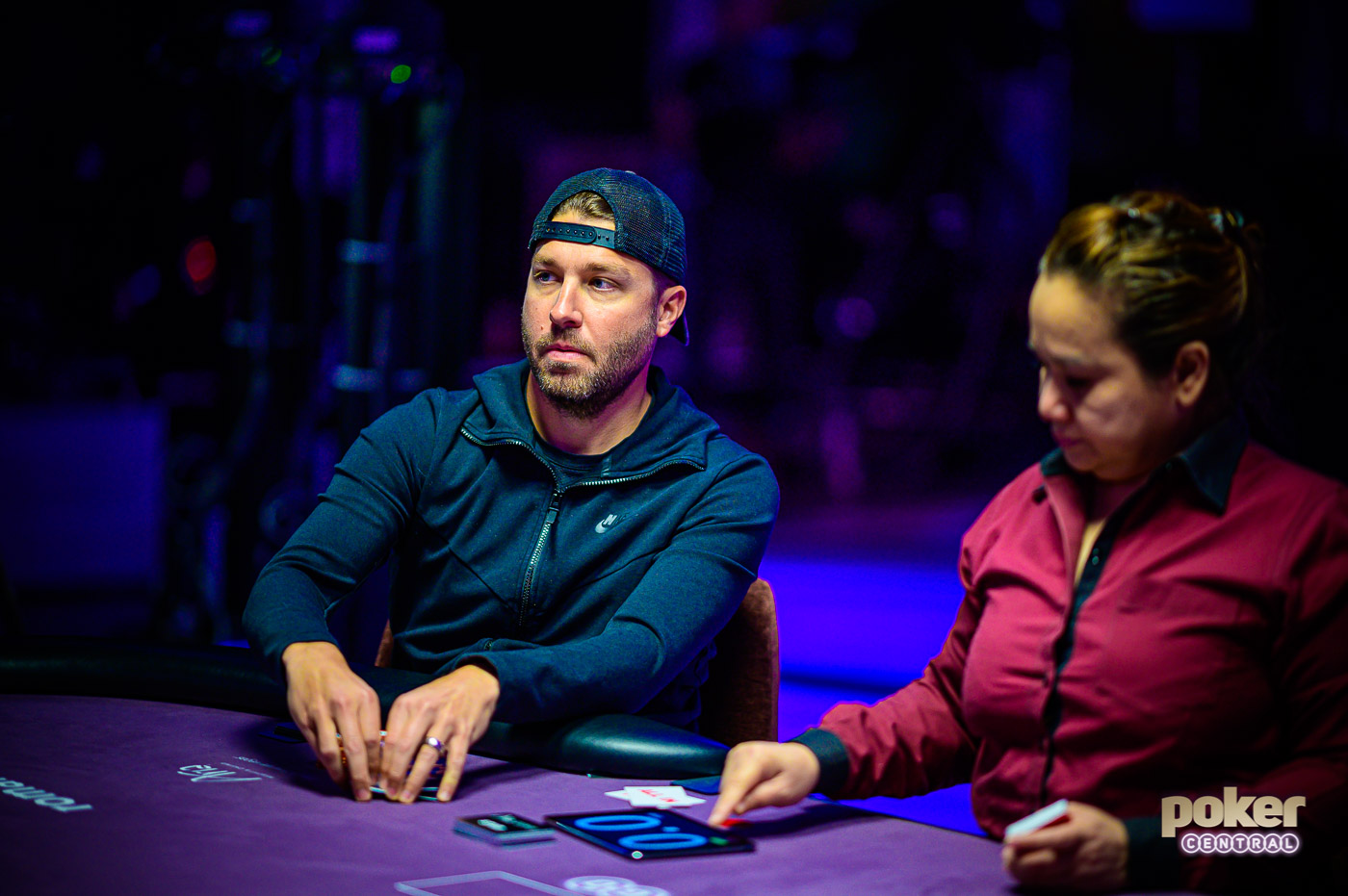 Hold'em
Jeremy Ausmus raised to 50,000 from under the gun and George Wolff three-bet the cutoff. Action folded back to Ausmus, and he called all in for 73,000.
Ausmus:

Wolff:
The board ran out
and Ausmus was eliminated in 12th place.
You're all caught up!
No more pages to load