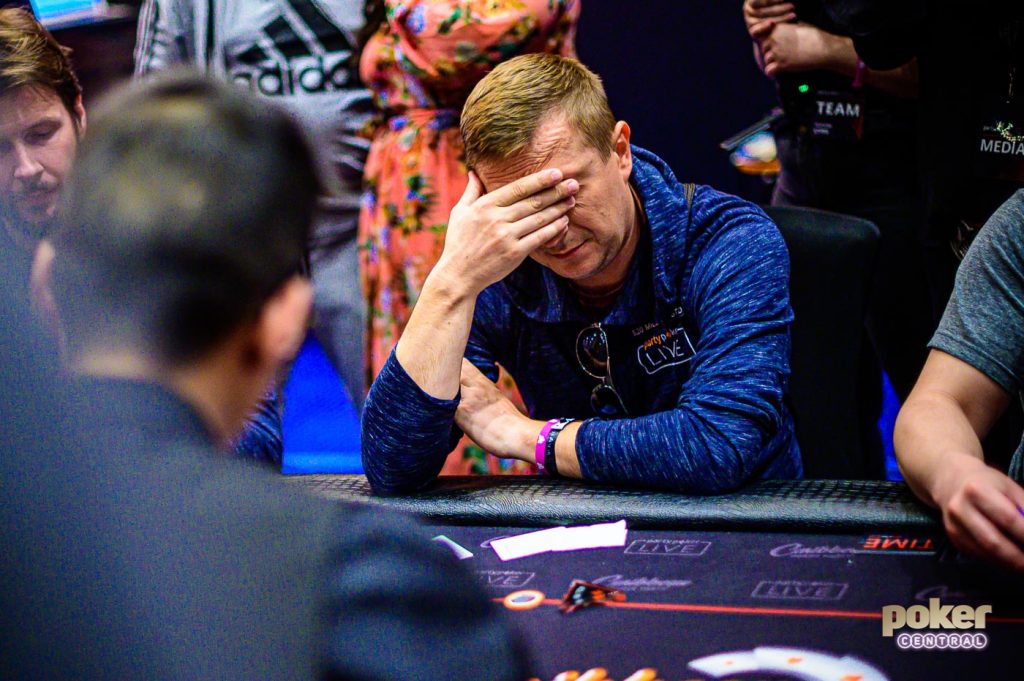 Vasylenko Yevgen started the hand all-in for his final 25,000 from the big blind.
The table folded around to the small and Jacobus Visser put the short stack at risk.
When the rest of the tournament area had completed their hands, the cards were tabled and Yevgen needed help to stay alive.
He held
to Visser's
and after the
flop, the MILLIONS World Main Event was two cards from the money.
A sweat came on the turn – after the
gave Yevgen a flush draw – but the
confirmed the elimination.
The remaining 125 players are now officially in the money and Day 2 is complete. A recap of today's action will be posted shortly.