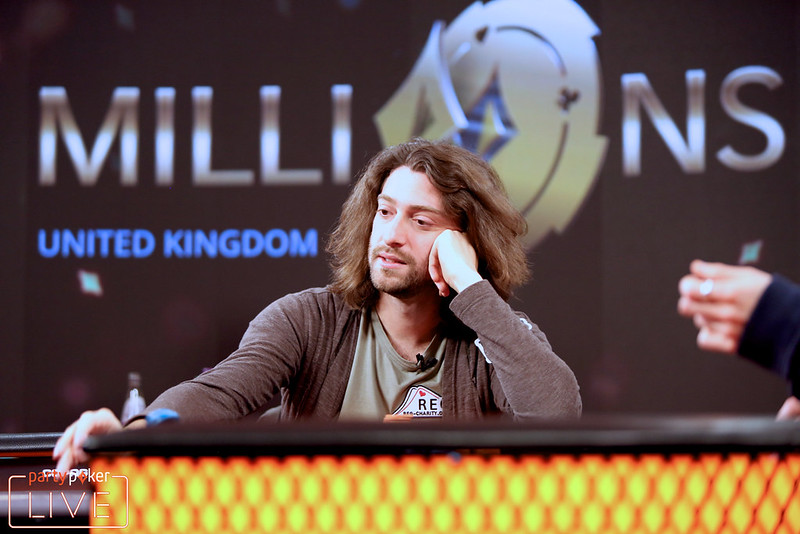 Just when the last two players had decided on a "new, fun, mandatory check" rule (we gather that meant one free go at making the opponent check the flop, turn or river), it was all over before that could be witnessed for the first time!
Igor Kurganov limped his button with
. Big blind Kahle Burns raised to 1,400,000 with
.  Back to Kurganov, who announced, "all in," and was very swiftly called.
"Just when we finally agreed on a new fun rule!" lamented Kurganov, as his tournament life hung in the balance.
The flop was paint heavy:
, and it was all over on the
turn, with the broadway straight and better flush draw locking up the win for the Australian (the river, just for completeness' sake, was the
).
Kurganov, once so mightily stacked, finishes second, taking home $222,250.