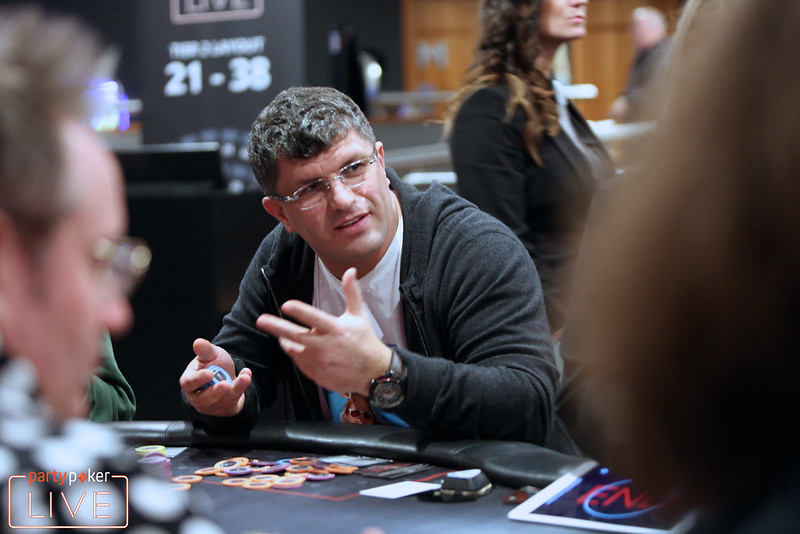 That sort of request only happens alongside a felting – here's how it happened: Leon Tsoukernik opened to 60,000, Preben Stokkan the only caller, in position.
Tsoukernik checked the
flop, Stokkan fired 50,000 and got a call.
The turn brought the
and a quick jam from Tsoukernik for around 440,000.  Stokkan adjusted his baseball hat, rechecked his hand, asked for a count and finally threw in a few blue 100,000 value chips signifying a call.
Tsoukernik may have been pretending to have found the turn ten helpful (his hand:
) but Stokkan had hit it for real, his shown down
winning the pot as the irrelevant river fell the
.