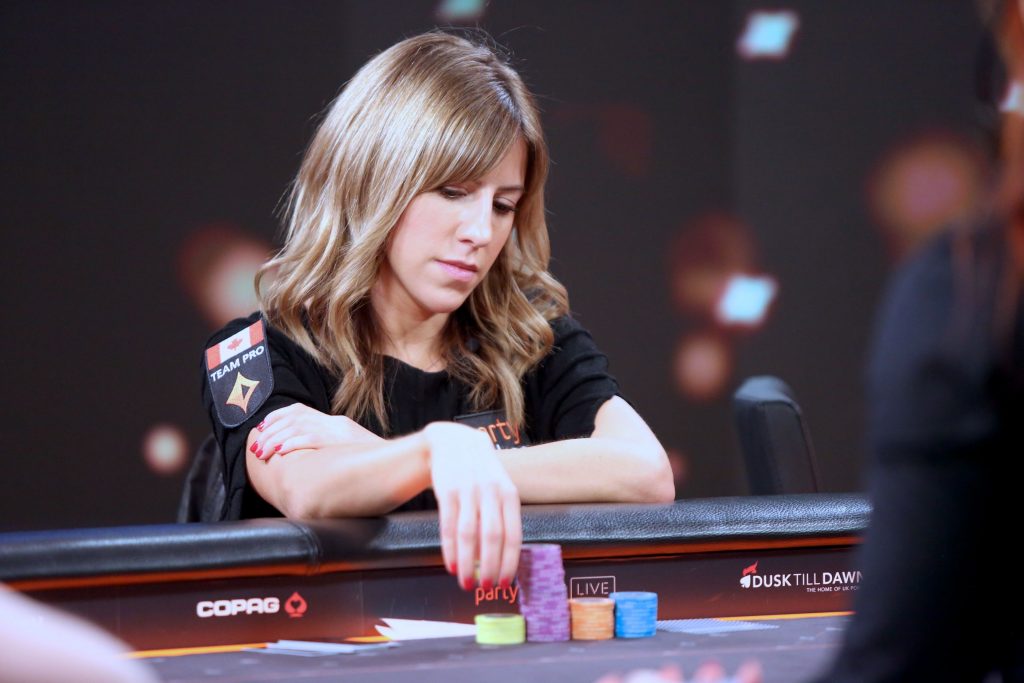 Rainer Kempe opened preflop to 25,000 (as has been happening fairly regularly) with
, called by big blind Kristen Bicknell alone, who defended with
.
Flop:
. Bicknell check-called Kempe's 45,000 bet.
Turn:
.  Another check, another bet from Kempe with his gutshot – 115,000 this time.  Bicknell called.
River:
.  Kempe made it a full clip fired at Bicknell with a bet of 195,000.  She went into the tank, enough to use a timebank card, but eventually called and was shown her hand was good, and had been all along.