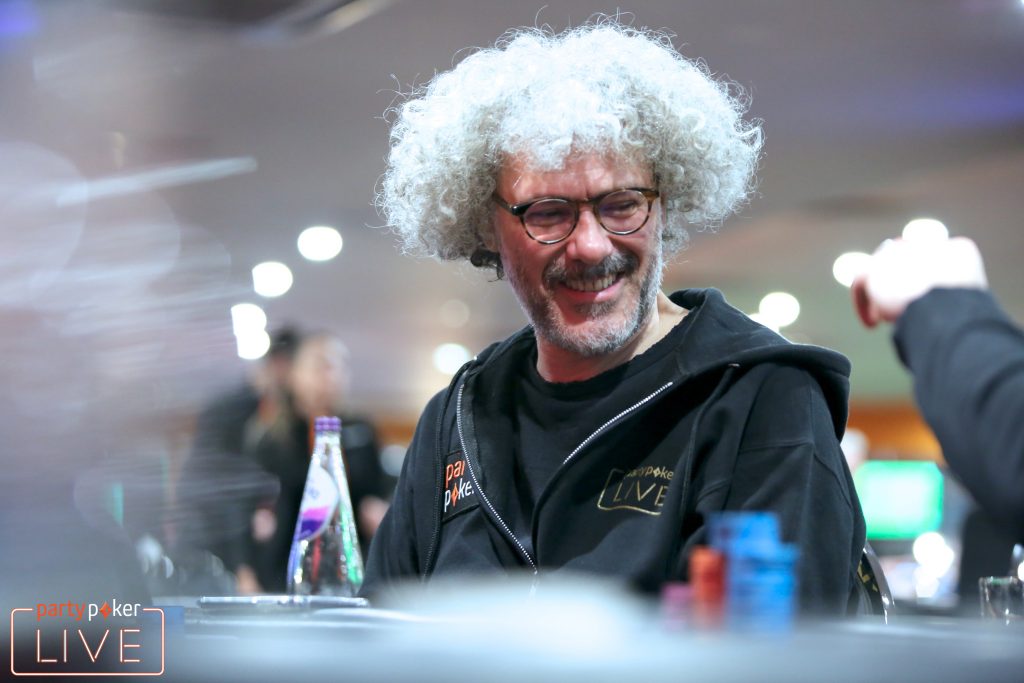 Two eliminations have occurred in the same deal. One off the bubble, it was short stacked Tibor Nagygyorgy who got his last 2,000,000 all in on a flop of
heads up vs. Joao Simao.  Nagygyorgy had flopped two pair with
but Simao showed down a flopped flush (and the ace-high one at that):
.  He got a "nice hand" as Nagygyorgy left the table.
Over on the other table, it was Bruno Fitoussi standing up as Luke Reeves stacked his chips,
vs. pocket tens.
Everyone is now guaranteed at least $25,000.