Fabio Colonese opened
under the gun for 3.2 million. Big blind Daniel Rezaei found
and shoved all in. Colonese snap-called for 44 million total.
The 90,400,000 pot went to Colonese as the board ran out 
and he took over the chip lead. Rezaei now much shorter, sitting in fifth position.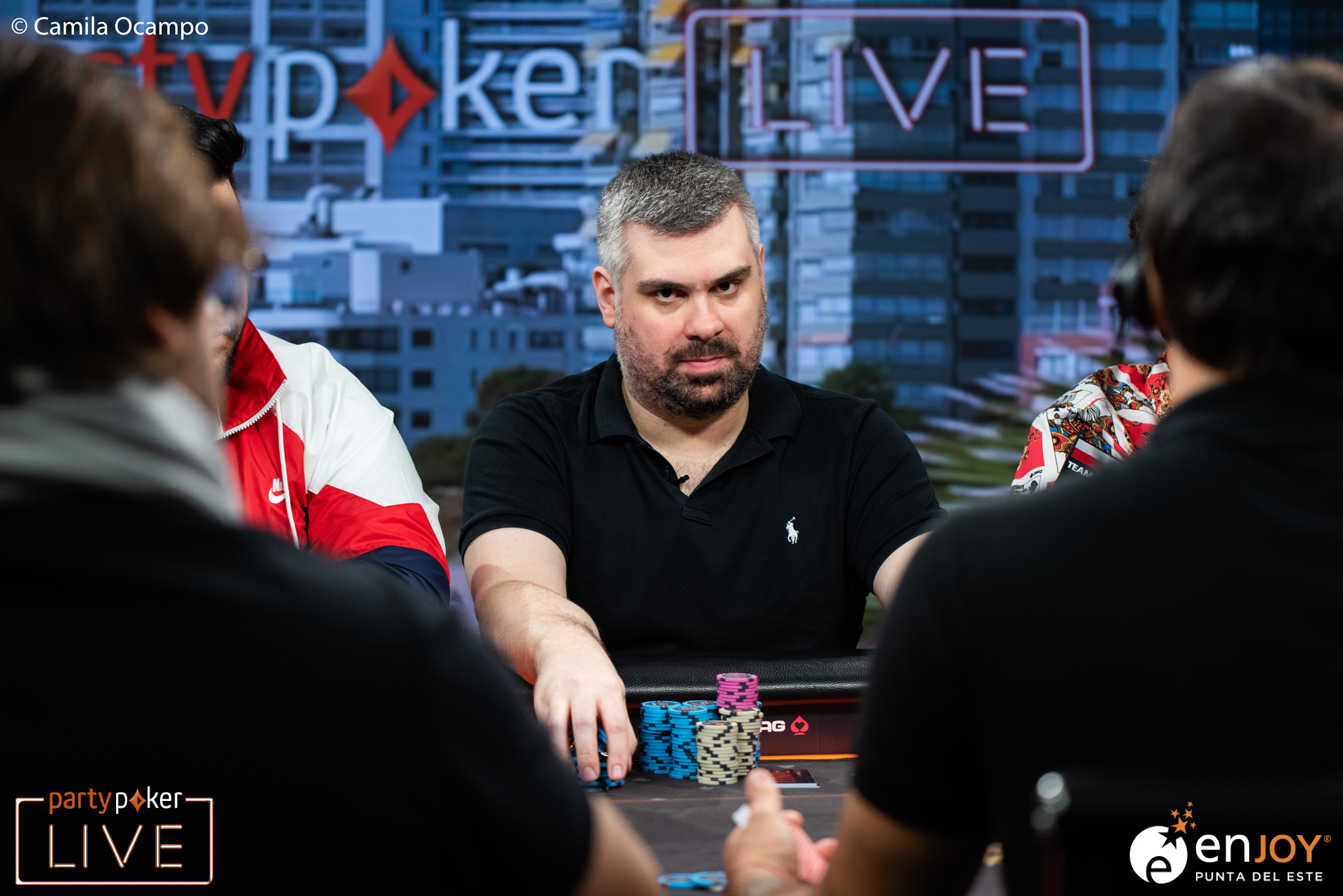 Fabian Gumz raised to 3,200,000 from under the gun and it folded to Dzmitry Urbanovich. He three-bet to 8,500,000. A call followed by Gumz and they went to the flop.
The first three cards fell
. Both checked to see the
and they checked again. The river was the
and here is where it got interesting.
Gumz was playing
and rivered a pair, but Urbanovich rivered the nuts with
.
Gumz now led out with a bet of 12,000,000 and Urbanovich pushed all in for 34,400,000. Gumz had to use a time extension card before he folded.
Pedro Madeira under the gun plus one found
and raised to 3.2 million. Right behind him, Andres Viola woke up with
and three-bet to 9 million. The action folded around to Madeira and he tanked for a bit before he folded.
Fabio Colonese limped in from the small blind with
and big blind Dzmitry Urbanovich with
raised to 4.4 million. Colonese called to see a flop. On
, Colonese checked. Urbanovich bet 2.5 million and Colonese folded.
Level
Level X
Blinds
800,000 / 1,600,000
Big Blind Ante
1,600,000
Pablo Silva raised to 2,400,000 with
from the cutoff and he was called by big blind Fabian Gumz with
.
The flop fell
and Fabian check-called a bet of 1,500,000.
The turn was the
. Gumz checked again and Silva bet 5,000,000. Gumz called.
The river was the
and Gumz checked again. Silva fired another shell and bet 12,000,000 this time. Gumz let go of his hand. and Silva picked up the pot.
Right after losing that pot to Gumz, Daniel Rezaei was right back in it raising
to 2.5 million under the gun plus one. In the hijack, Dzmitry Urbanovich shoved 12.9 million with
. It folded around quickly to Rezaei who snap-called.
Urbanovich was behind looking for an ace to stay alive. The
flop brought some backdoor outs for Urbanovich but he would instead simply hit the 
on the turn to jump in front. The
on the river was a blank and Urbanovich doubled.
With 113 million remaining, Rezaei is still leading but it's very close now between him and Gumz.
Fabian Gumz raised from early position to 2,400,000 with
. Daniel Rezaei found
in the next seat and he three-bet to 8,000,000. Gumz called to see the flop.
The flop came down
and the case ten fell down on the flop. Gumz checked to Rezaei who continued with a bet of 5,600,000. Gumz called and the turn was the
.
Both players checked to see the
on the river and Gumz bet 17,500,000. Rezaei had to use multiple time extension cards before he called.
They opened up and Gumz won the big pot. He is now the second player with over 100 million.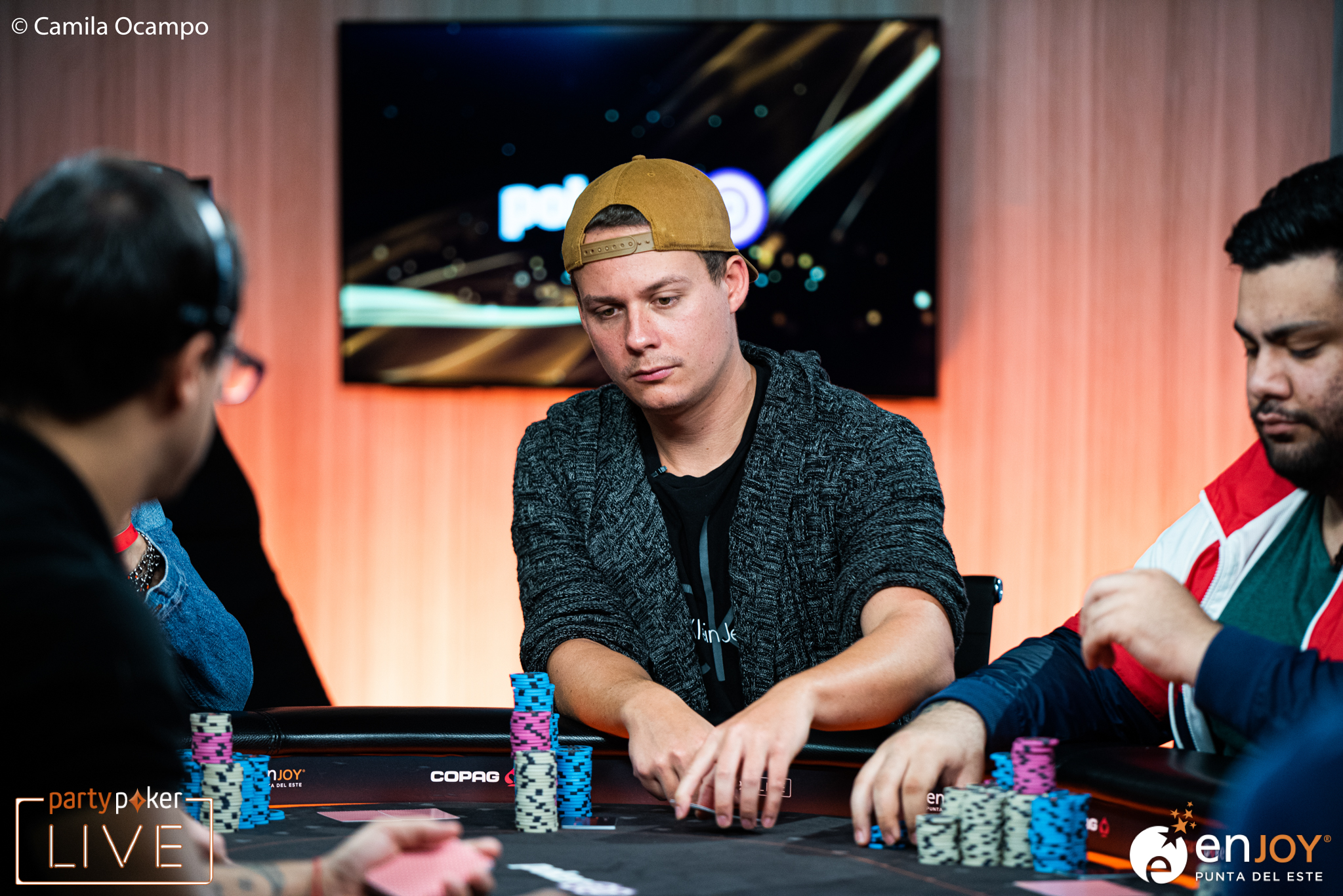 First, Dzmitry Urbanovich shoved holding ace-four off suit and picked up the blinds and ante.
Next, Daniel Rezaei opened for 2.5 million on his button holding
. Fabio Colonese in the small blind had a hard time folding
but eventually did decide to lay it down. Urbanovich in the big blind shoved for 10.4 million holding
and Rezaei folded.
Daniel Rezaei raised from early position to 2,500,000 when he looked at
. This was the third hand in a row that Rezaei raised and also the third time in a row nobody called.
Rezaei is still a massive chip leader who has over one-thirds of the chips in play in front of him.
You're all caught up!
No more pages to load