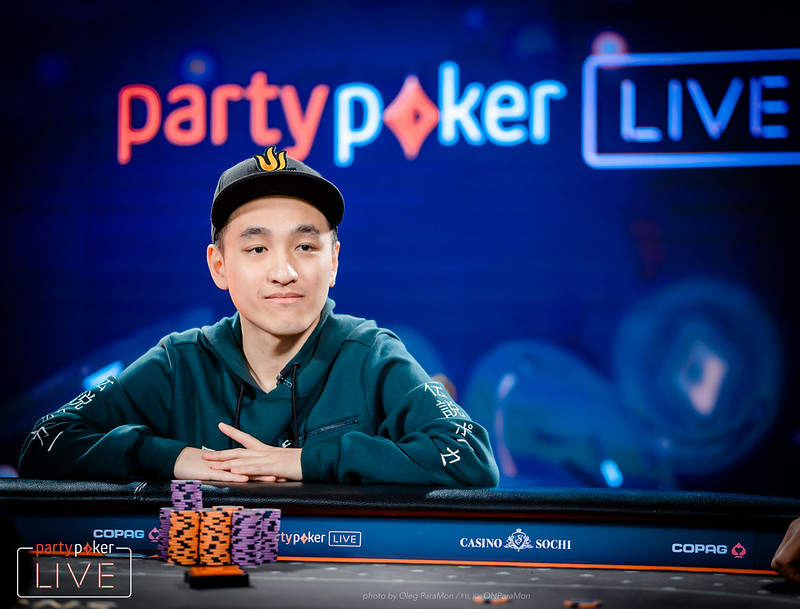 Webster Lim just put Paul Phua to a big flop decision, which, in the end, led to his elimination from the final table.  Preflop, Phua on the button raised to 250,000 with
, called by big blind Lim with
(with 1,200,000 behind).  On the
flop, Lim check-raised all in after Phua bet 175,000 and spent the time Phua tanked staring impassively in front of him.  Finally, Phua made the call, saying "sorry, brother!" when he saw his opponent's hand.  Though there were still the turn and river to come, the
that the deck provided did nothing for Lim and he leaves this final table heads up.
Matthias Eibinger limped
on the button, Webster Lim made up the small blind with
and Paul Phua checked his 100,000 big blind with
.  Both players who'd flopped pairs checked to Eibinger, who bet 100,000.  Lim folded and Phua called.  There was no bet on the
turn, but Phua led out for 225,000 on the
river.  Eibinger thought for a while, eventually making the call with king-high to ship another pot to Phua.
Level
Level 17
Blinds
50,000 / 100,000
Big Blind Ante
100,000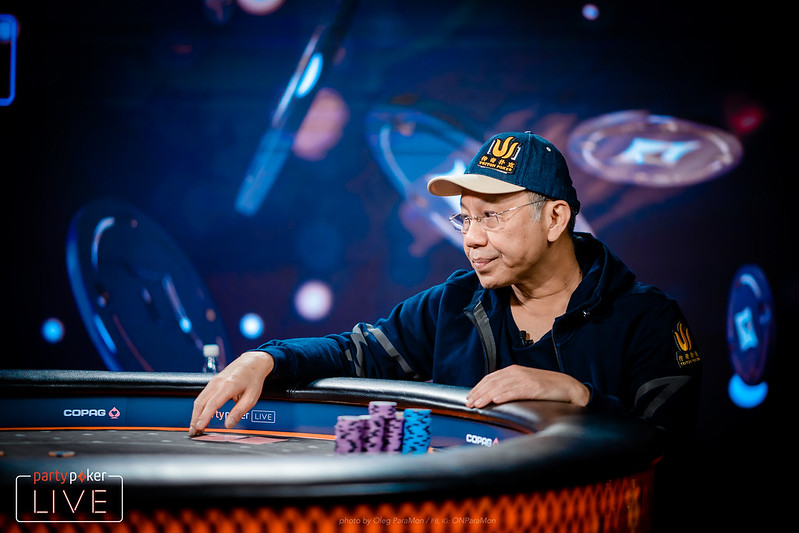 A huge double through for Paul Phua has propelled him into the chip lead three handed.  Matthias Eibinger opened to 160,000 on the button with
and big blind Phua, with
, moved all in for 1,890,000.  Eibinger made the call and failed to outdraw Phua's bigger preflop ace on the
board.
The short stack three handed cannot be discounted when it's Paul Phua.  When Webster Lim folded his button, Matthias Eibinger raised in the small blind to 160,000 with
, called by Phua with
.  Phua check-called Eibinger's 110,000 bet on the
flop.  Both players checked the
turn, and Phua led out for 260,000 on the
river.
Eibinger's fold was rewarded with a show of Phua's cards, which he made sure to point out was the "nut low!"
The chips four-handed had become very unevenly split, with Adrian Mateos shortest on 445,000, Paul Phua with 895,000 and Lim and Eibinger on 2.5 million and 4.5 million apiece.  A hand occurred that wasn't raised preflop by either of these two: small blind Mateos took his chances moving all in with
.  Big blind Paul Phua made the call with
, flopped well with
and held over the
turn and river.
| Player | Chips | Change |
| --- | --- | --- |
| Matthias Eibinger | 4,450,000 | 1,155,000 |
| Chin Wei Lim | 2,400,000 | -200,000 |
| Paul Phua | 1,500,000 | 445,000 |
| Adrian Mateos | Busted | -1,205,000 |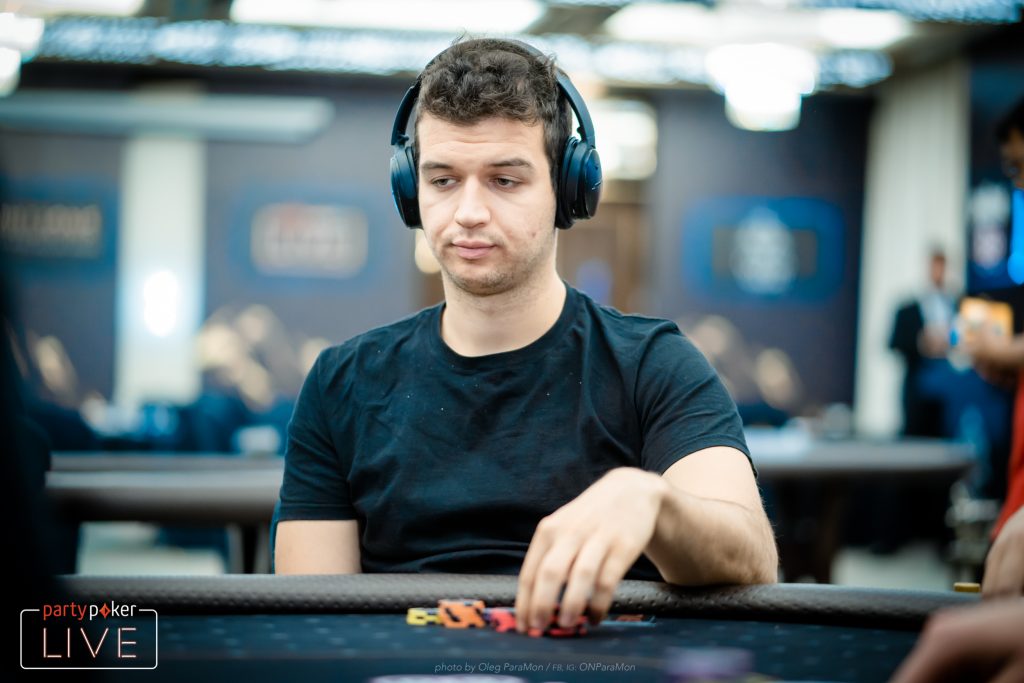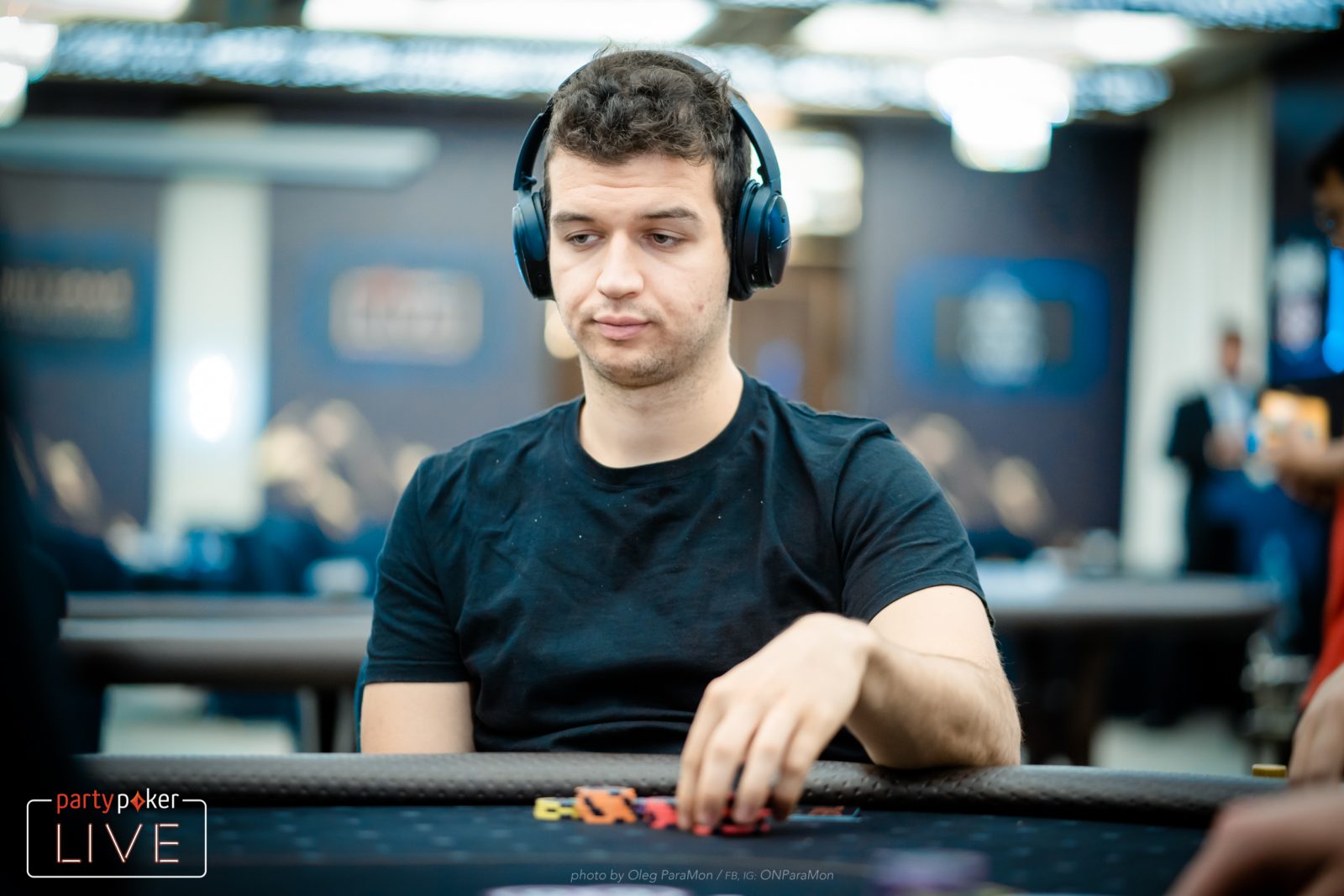 It folded to Michael Addamo in the cutoff, who looked down at
and shipped it in (1,140,000).  Webster Lim on the button picked up a hand stronger than any he'd jammed with in the level so far –
– and they saw a heads up runout of
.  The start of day chip leader never got traction on this final table, and finishes in fifth for $336,000.
Five handed play is a quiet, fast-paced, affair.  There have been no flops for the last six hands, and every chip has been won by either Matthias Eibinger or Webster Lim.  Eibinger has been setting his short-stacked opponents all in repeatedly with no hands found to call so far.
Recently he moved in from the cutoff (again) with
.  Lim, in the small blind with
, thought for a while, throwing in a timebank card, but declined to get it in here either.
Level
Level 16
Blinds
40,000 / 80,000
Big Blind Ante
80,000
You're all caught up!
No more pages to load