Event #5 $50,000 Short Deck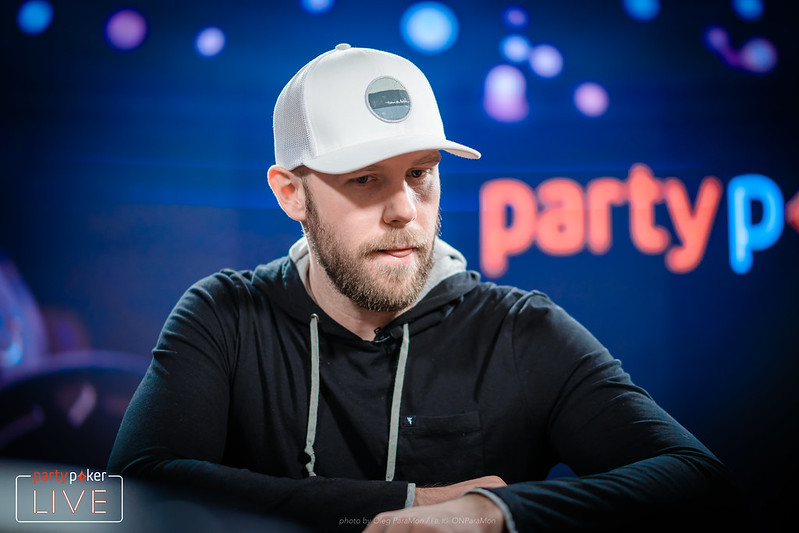 Seth Davies had not seen much in the way of playable cards after the seven-handed final began.  He picked up a few chips here and there (as when he recently jammed the cutoff for 1,030,000 with
when it folded to him), but in the end, he was first to the rail after his first major confrontation here, picking up $125,000.
Phil Ivey limped under the gun with
, Mikhail Rudoy followed suit with
.  Over to Davies who jammed for 1,380,000 with
; Rudoy made the call.  The board ran out double paired:
which was no good for Davies.