Artur Martirosyan has recently picked up
and
in back to back hands, unfortunately for him finding Mikita Badziakouski with nothing playable.  He picked up one preflop raise of 180,000 from his opponent, who quickly folded his
to a three-bet of 640,000.
Artur Martirosyan raised on the button to 180,000 with
, called by Mikita Badziakouski with
.  Both players hit a pair on the
flop; neither bet it.  On the
turn, Badziakouski led out for 180,000 and Martirosyan raised to 400,000.  Badziakouski made the call and they saw a
river.  Now both players checked and Badziakouski announced, "King," winning the pot.
Blink and you'll have missed this final table going from short-handed to heads up.  Cutoff Artur Martirosyan took the last 540,000 in front of Luc Greenwood, raising in the cutoff with
; Greenwood took the plunge with
but received no help from the
board.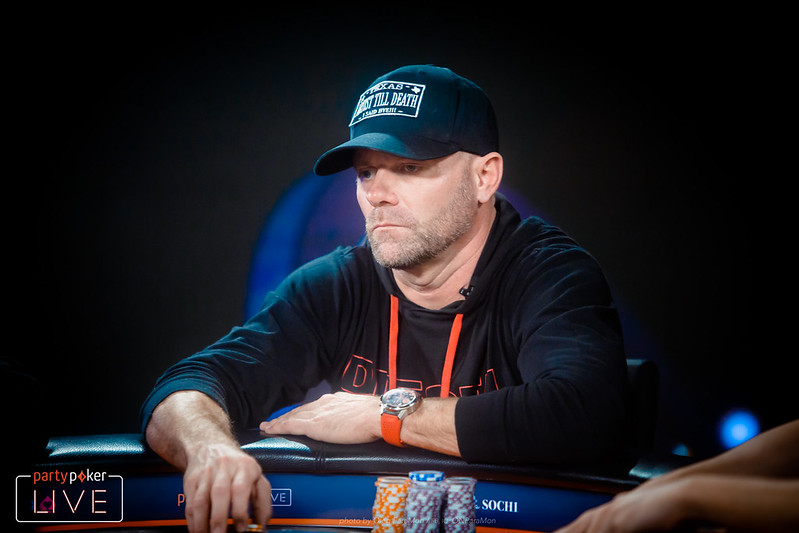 Action now occurring at light speed, Aaron Van Blarcum was the most recent player at risk, moving in from the big blind for 650,000 with
over the top of a Mikita Badziakouski open in the cutoff.  Badziakouski had the dominating
and proceeded to consolidate his newly-regained lead as he held over the
run-out.
Level
Level 15
Blinds
40,000 / 80,000
Big Blind Ante
80,000
After so many ladders, Sam Greenwood just trod on the snake of Mikita Badziakouski to slide all the way back to 300,000 in chips, where he started today.  He raised in the cutoff with
, Badziakouski three-bet from the small blind to 370,000 with
and Greenwood set him in.  No help from the
board, and Badziakouski regained the chip lead.
Greenwood's last chips went in with
in the hijack, looked up by Artur Martirosyan (who shoved to isolate from the small blind) with
– the deck brought two aces for Martirosyan on the flop and Greenwood went from chip leader to out in under five minutes.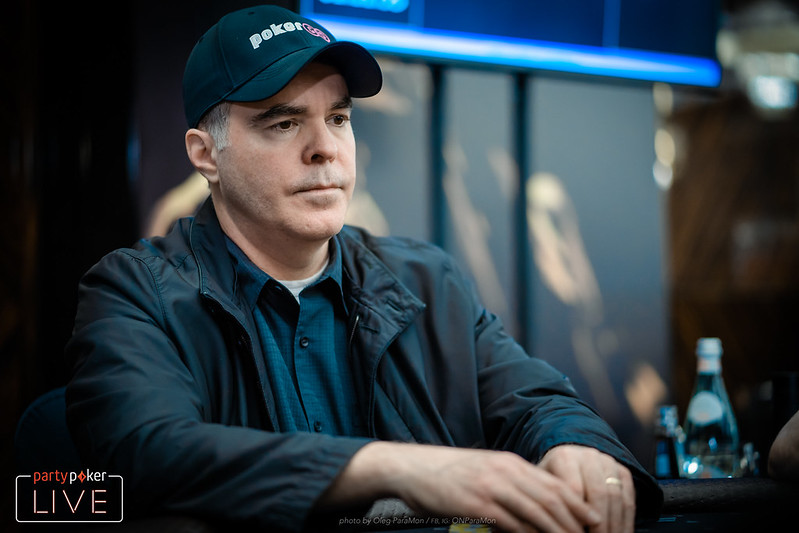 It folded to Sam Greenwood on the button, who moved all in for 840,000 with
.  Over to big blind Cary Katz, who had slightly fewer chips and thought, head on hands, for about 20 seconds before calling all-in with
.  A crucial race for both of them, but it was Greenwood who would spike his overcard as the board ran out
.
Having proven that Mikita Badziakouski can be beaten in a few smallish pots, Artur Martirosyan's stack has risen to the top of the counts in this level.
| Player | Chips | Change |
| --- | --- | --- |
| Artur Martirosyan | 2,325,000 | 530,000 |
| Mikita Badziakouski | 1,480,000 | -260,000 |
| Sam Greenwood | 870,000 | -120,000 |
| Cary Katz | 770,000 | -370,000 |
| Aaron Van Blarcum | 760,000 | -160,000 |
| Luc Greenwood | 550,000 | -370,000 |
Sam Greenwood moved all in (again), this time in the cutoff with
for 450,000.  Over to big blind Mikita Badziakouski with
who flicked in a call.  The flop looked good for sevens –
– but running queens fell on the turn and river to give Greenwood some stack wiggle room for the first time today.
You're all caught up!
No more pages to load