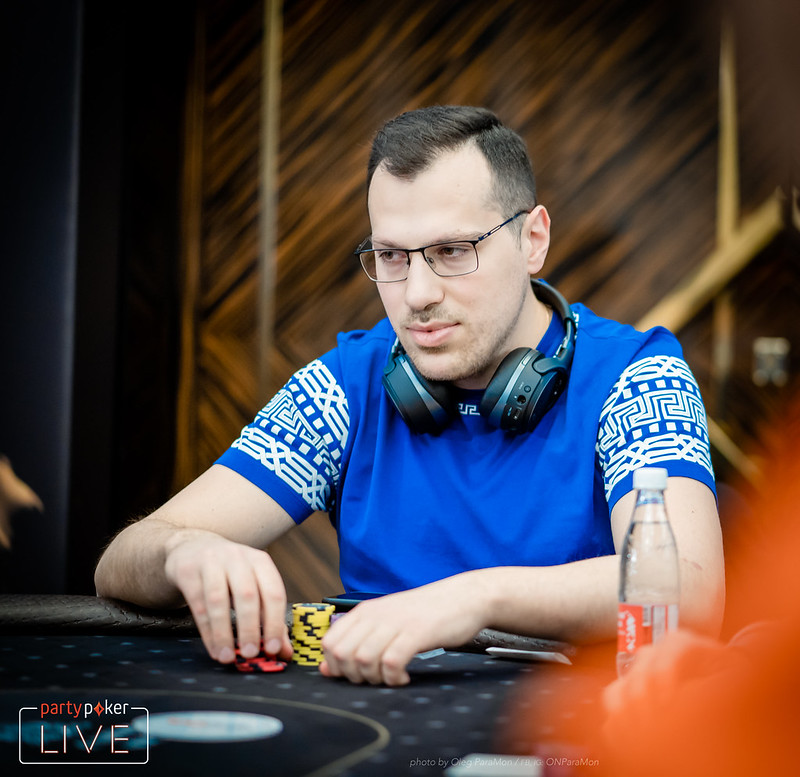 Artur Martirosyan limp-called the button preflop (320,000 total) with
, seeing a pretty dream flop of
vs. Mikita Badziakouski, who held
.  Badziakouski led with his trips for 220,000, Martirosyan raised to 540,000 and Badziakouski made the call.
The turn:
.  Badziakouski checked his turned flush draw and Martirosyan moved all in for 1,280,000 prompting a bit of tortured self-talking from his opponent.
"Dammit, give me a count!" he said, before muttering "Nyet, nyet, nyet…"
Finally, he said, "I'm a fish – I call," looking to wrap up the whole tournament there and then with a river spike… which is exactly what happened.  The
fell on the river handing victory to the Belarusian.  One card away from doubling into the chip lead, Martirosyan finishes without a trophy, but with $495,000 in consolation prize money.