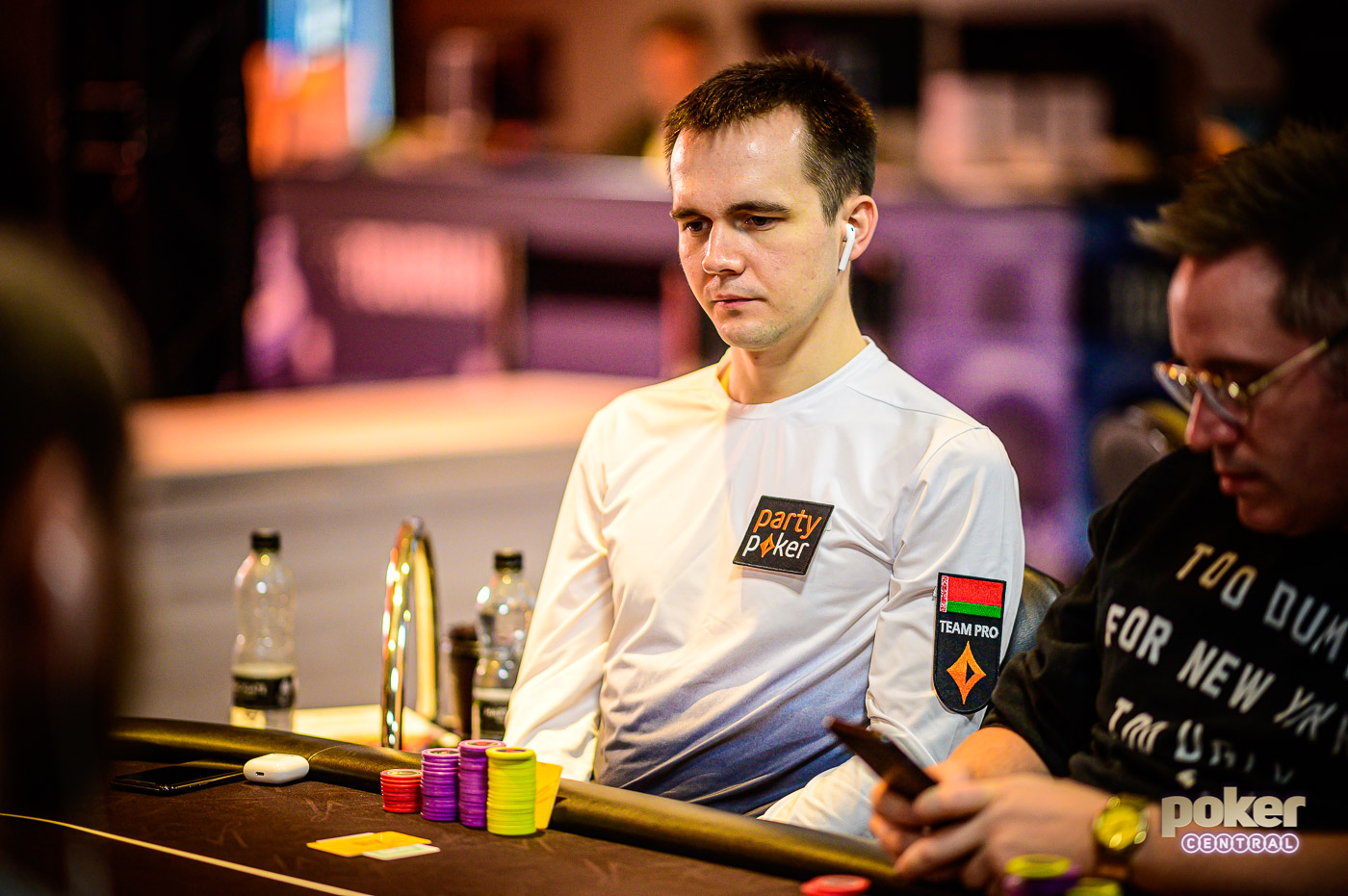 With roughly 75,000 in the middle and the board reading
, Mikita Badziakouski checked from the small blind, as did Patrik Antonius from the big blind.
Kahle Burns was on the button, and he moved all in for roughly 330,000.
Badziakouski used a time extension chip, and when his additional 60 seconds was about to expire, he called all in for roughly 150,000. Antonius folded.
Burns tabled his
for the wheel, and Badziakouski showed his
and then headed to the rail.
| Player | Chips | Change |
| --- | --- | --- |
| Kahle Burns | 565,000 | 400,000 |
| Patrik Antonius | 115,000 | -10,000 |
| Mikita Badziakouski | Busted | -345,000 |