Event #4 £10,000 Short Deck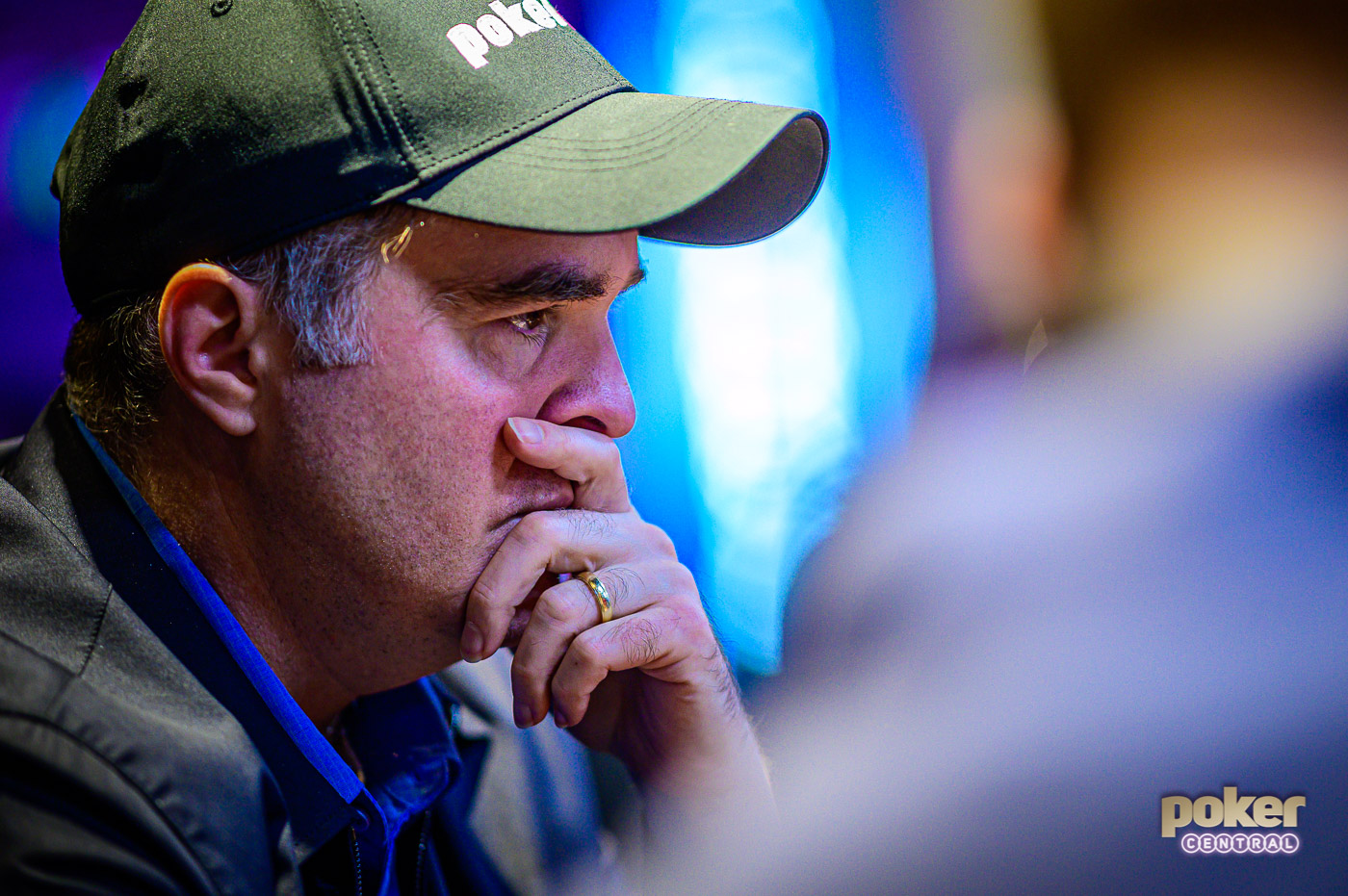 A night after Sam Soverel carried the chip lead into his second British Poker Open final table, Cary Katz repeated the feat.
The High Roller of the Year contender made big hand after big hand and bagged the biggest stack heading into Friday's £10K Short Deck final table. Katz's 2,900,000 is good for more than double his closest competitor and he'll look to parlay that advantage into his first Short Deck title.
Anson Tsang is closest to Katz and he came close to making history in this year's World Series of Poker $10K Short Deck event. The Hong Kong pro finished 3rd, while another Hong Kong King that also advanced won WSOP gold.
Danny Tang took down the $50,000 NLH High Roller to close out the 50th World Series of Poker and he'll return as the short stack when he tries to win his first High Roller Triple Crown event at the first British Poker Open.
Sam Greenwood and Robert Flink round out the lineup with their second final table appearances. Greenwood finished 5th in Event #3 and Flink finished 3rd in Event #1.
With multiple players securing their second cashes of the series, the Event #4 final table could play a big part in deciding the BPO champion. Watch the final five return to play to a winner live on PokerGO on Friday, with play resuming at 12 PM local time.
The PokerGO live stream will be on a one-hour delay and begins at 8:00 AM ET/5:00 AM PT.
A complete list of the final table chip counts is provided below:
British Poker Open Event #4 Final Table
Seat
Name
Country
Chip Count
1
Sam Greenwood
Canada
1,250,000
2
Cary Katz
United States
2,900,000
3
Danny Tang
Hong Kong
450,000
4
Robert Flink
Sweden
1,295,000
5
Anson Tsang
Hong Kong
1,305,000
| Player | Chips | Change |
| --- | --- | --- |
| Cary Katz | 2,900,000 | - |
| Anson Tsang | 1,305,000 | -135,000 |
| Robert Flink | 1,295,000 | - |
| Sam Greenwood | 1,250,000 | -50,000 |
| Danny Tang | 450,000 | - |
Having been short for a long time and, Rainer Kempe just found himself all in for his last 200,000 chips against Robert Flink.
Flink:

Kempe:
The board ran out
and Kempe was eliminated in sixth place.
Aaron Tang was just all in for 200,000 and up against Sam Greenwood.
Greenwood:

Tang:
The board ran out
and Tang stayed in the tournament.
Cary Katz just limped after which Danny Tang raised to 500,000 with 200,000 left behind. The action folded back to Katz who called, thinking Tang was all in, and exposed his cards,
.
Tang immediately exposed his cards,
despite him being not all in just yet. As the dust settled on this hand it was decided that play continued on the flop with Tang having 200,000 chips left.
The flop brought out
and after throwing in both his time bank cards, Tang folded to leave himself with 200,000 chips. Tang profusely apologized for his actions, as did Katz for exposing his hands and played carried on without any hiccups.
Anson Tsang raised to 130,000 and Cary Katz was his lone customer. The flop brought out
and Tsang continued for 140,000 and Katz made it 445,000.
Tsang thought for a while and folded as play on the end-of-day bubble continued with Rainer Kempe as the short stack sitting on just a few antes.
Rainer Kempe called and Anson Tsang moved all-in as the second player to act.
Sam Greenwood folded and Cary Katz called to put his tournament at risk with just over 1,100,000 chips. The rest of the table folded and two of the top stacks clashed in a classic Short Deck flip.
Katz held
and said, "You have the right hand to do it." after Tsang tabled
.
The chip leader got the flop he was looking for, but couldn't beat the blades after the board ran out
.
When the stacks were cut down, Katz regained his spot atop the leaderboard.
The first half of Level 15 has yet to see a shove and call, but Anson Tsang isn't complaining.
He's continued to chip up and now controls close to 3,000,000.
On the other end of the spectrum, Rainer Kempe has just over 10% of Tsang's stack.
| Player | Chips | Change |
| --- | --- | --- |
| Anson Tsang | 2,850,000 | 790,000 |
| Sam Greenwood | 1,325,000 | 75,000 |
| Cary Katz | 1,100,000 | -350,000 |
| Danny Tang | 770,000 | -55,000 |
| Robert Flink | 760,000 | -170,000 |
| Rainer Kempe | 320,000 | -90,000 |
Level
Level 15
Blinds
15,000 / 15,000
Big Blind Ante
15,000
Anson Tsang is now playing more than 2,000,000 after picking off a Cary Katz bluff on the river.
The pair headed to the flop with close to 350,000 in the middle, but the
board didn't bring much action. Both players checked and then checked again after the
fell on the turn.
The
completed the board and Katz, after using a time extension before tapping the table on the turn, quickly bet 300,000.
Tsang looked at the stacks around him and on the tournament clock before he threw in a single chip.
Katz slid
across the table and said, "He wins."
Tsang slowly turned over
and took the pot to extend his chip lead.
You're all caught up!
No more pages to load