Level
Level 17
Blinds
15,000 / 25,000
Big Blind Ante
25,000
Sam Soverel still has over 1.5 million chips, but he just doubled up two short stacks to keep the field locked at seven players.
First, Elio Fox shoved for just over ten big blinds and Sam Soverel called in the big blind.
The chip leader turned over
and it looked like Soverel was going to score another British Poker Open knockout – until Fox turned over
.
The board ran out clean for the superior pocket pair and Soverel shipped the double.
A few hands later, Chidwick shoved over Soverel's button open – for a similar ten big blind stack.
Soverel called and needed to hit with
against
. Chidwick had to sweat, but he held through the
runout to secure the double.
Both players now have a little more breathing room one elimination from the end of the night.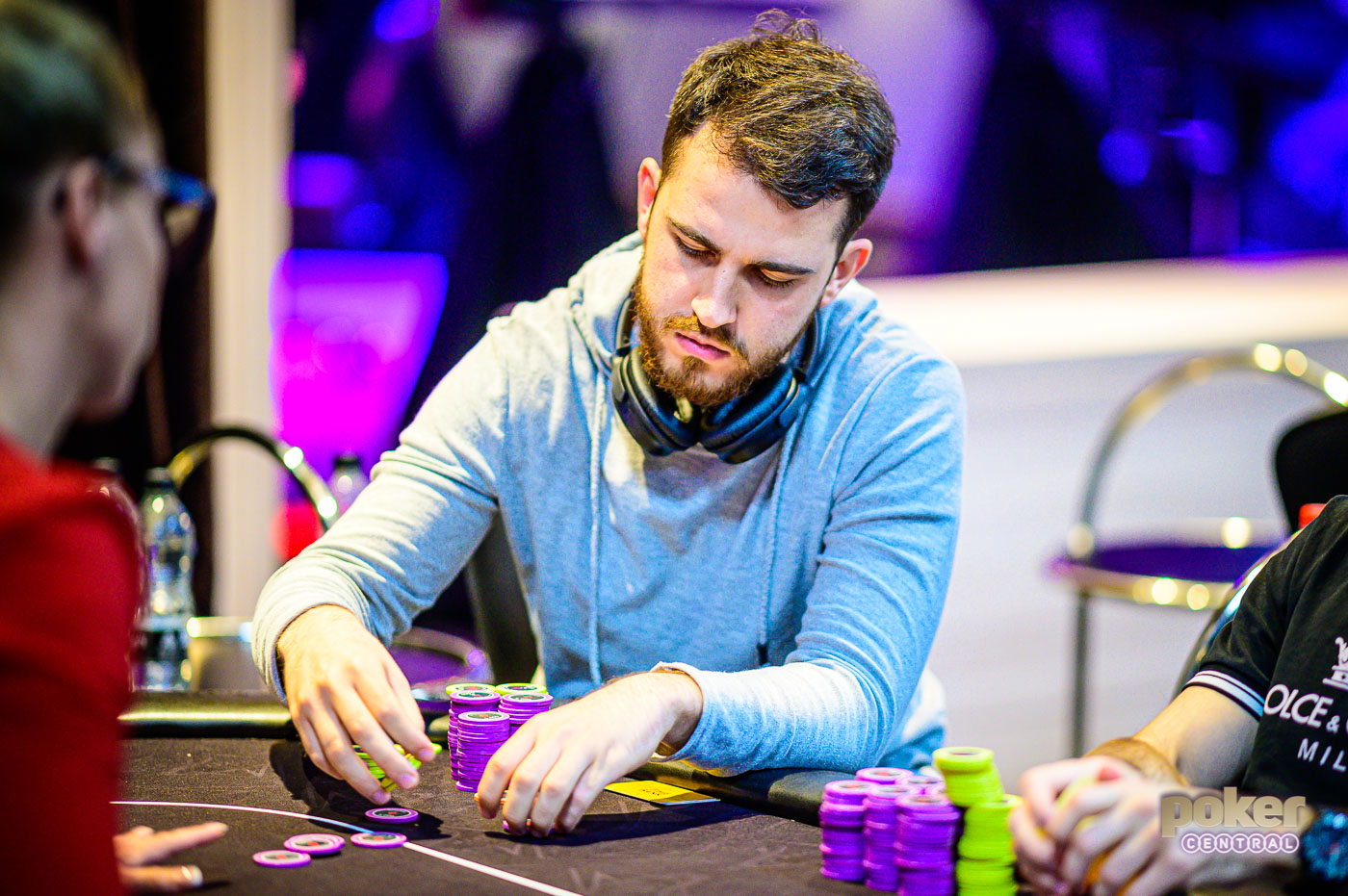 Sam Greenwood opened to 40,000 from early position and Koray Aldemir defended his big blind with around 300,000 behind.
Aldemir check-called 25,000 on the
flop and checked again after the
fell on the turn.
Greenwood thought for a few seconds and then shoved. Aldemir snap-called and his
was good for the time being against Greenwood's
.
That was until the
completed the board to give Greenwood the win. Aldemir inspected the damage and, with Greenwood having the German slightly covered, he was eliminated in 8th place.
That means the remaining seven players are in the money and that we are one elimination away from the end of the day.
Level
Level 16
Blinds
10,000 / 20,000
Big Blind Ante
20,000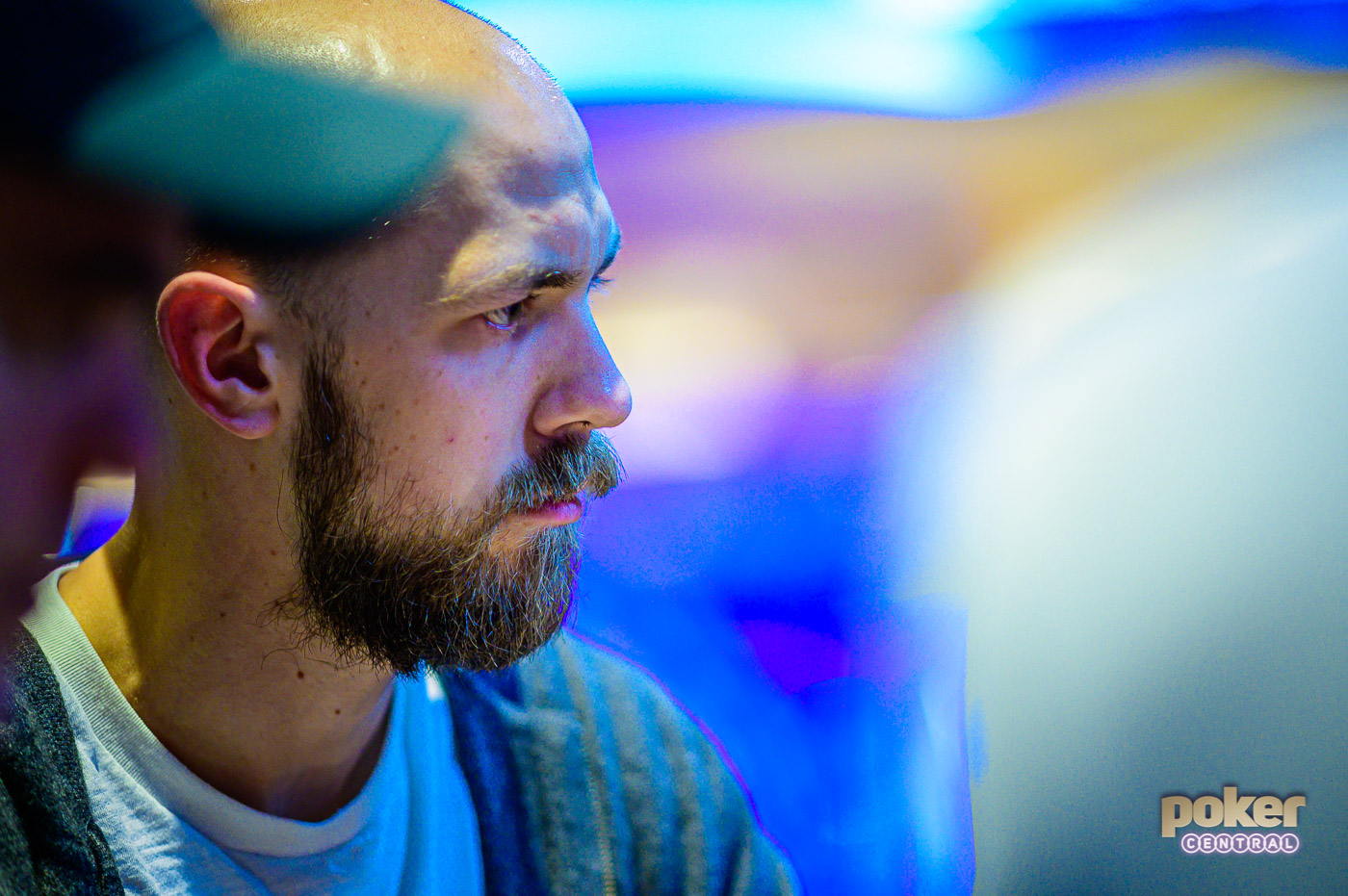 Stephen Chidwick is following Paul Newey's lead at the final table.
The U.S. Poker Open champion is short, but over the last few hands of Level 15 chipped up in two spots.
The first featured an upgraded pre-flop raise to 90,000 from Chidwick, which forced folds from the entire table, and the second featured a three-bet shove over top of a Sam Soverel open.
The chip leader raised to 35,000 and Chidwick moved all-in for 235,000. Soverel took some time, but folded before he needed to use an extension. The rest of the final table, which features six players near the 15 big blind mark, was likely hoping for a call to potentially burst the bubble.
It never came and play continued until the end of the period without much action.
An updated look at the counts is provided below:
| Player | Chips | Change |
| --- | --- | --- |
| Sam Soverel | 1,550,000 | 370,000 |
| Cary Katz | 825,000 | - |
| Mikita Badziakouski | 440,000 | -50,000 |
| Sam Greenwood | 390,000 | -350,000 |
| Elio Fox | 375,000 | -85,000 |
| Koray Aldemir | 315,000 | -70,000 |
| Stephen Chidwick | 300,000 | 35,000 |
| Paul Newey | 250,000 | -75,000 |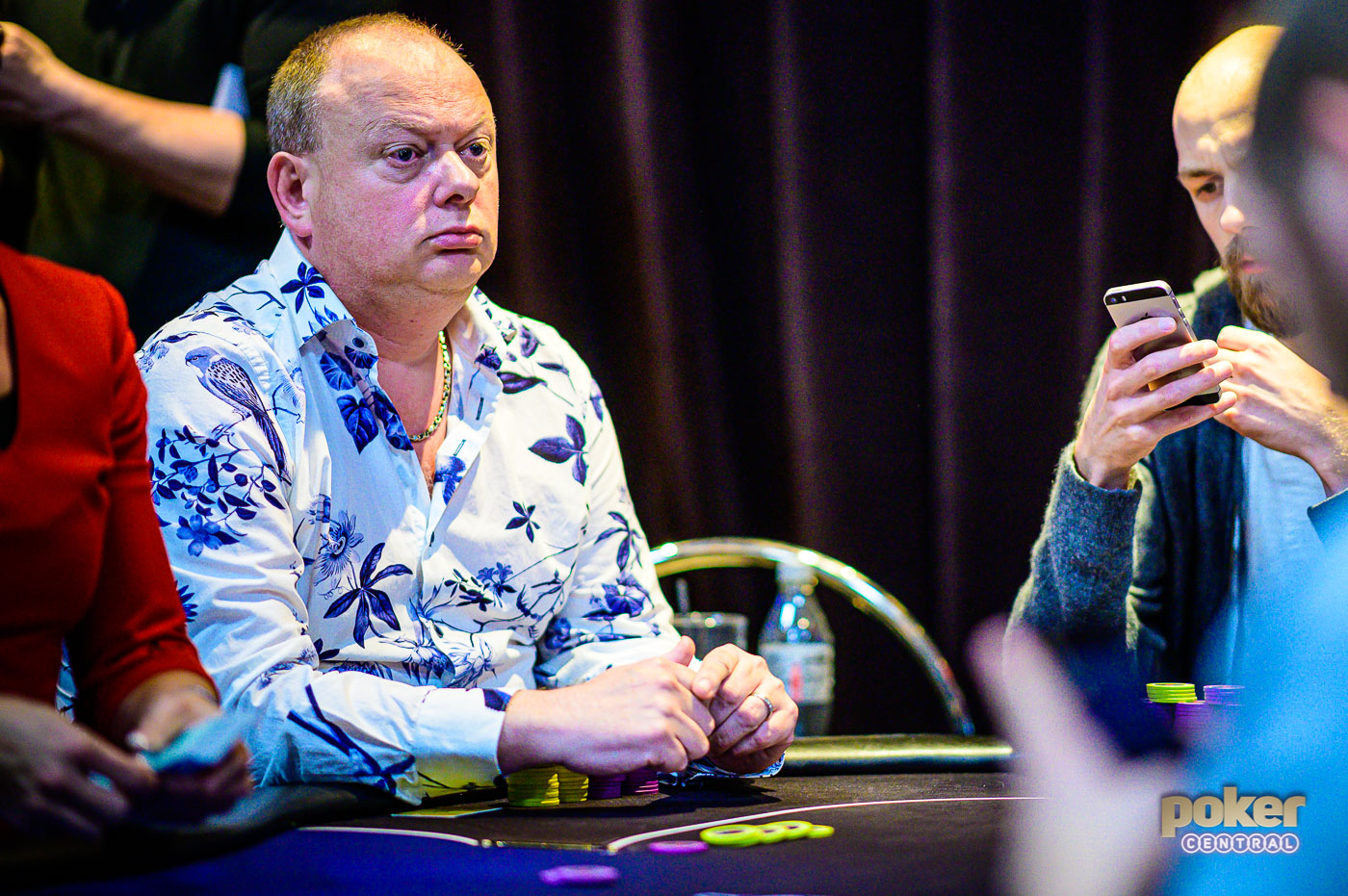 Paul Newey has been the short stack since the redraw, but he's been active and chipping up since as well.
Newey shoved over three limpers earlier from the big blind, bumping his stack to 220,000. An orbit later he shoved over a Cary Katz open and Mikita Badziakouski call from the big blind.
Katz quickly released, but Badziakouski asked for a count before folding to the 210,000 chip shove.
Still short, yes – but Newey is now playing 20 big blinds.
Level
Level 15
Blinds
8,000 /16,000
Big Blind Ante
16,000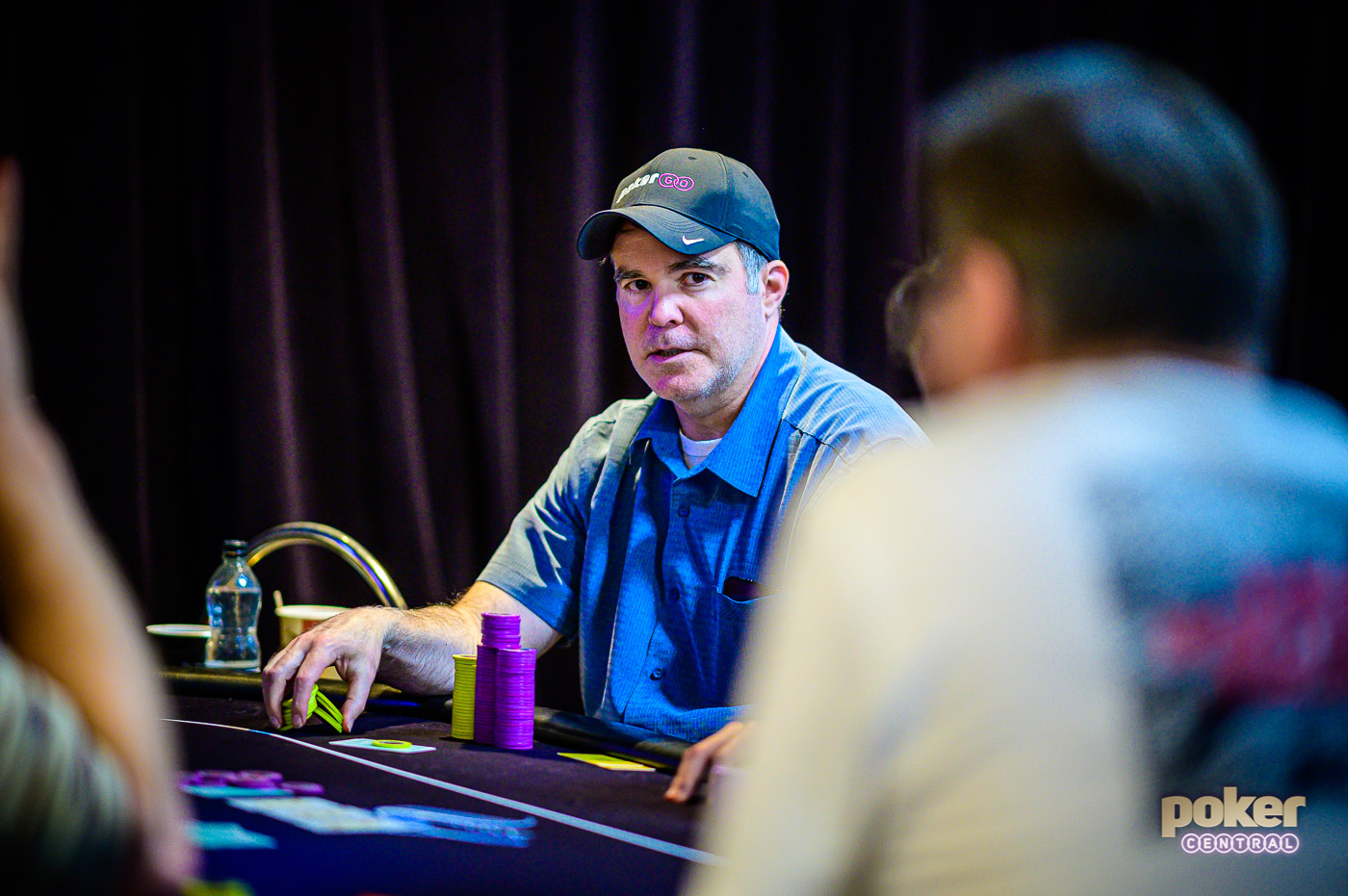 Cary Katz just scored a knockout and more or less doubled in the process to move over the chip average.
Action was picked up on the turn, with the board reading
and Katz betting 88,000. Xiao Yang Luo check-called from the blinds and the two took similar stacks to the river.
The [10c] completed the board and Luo instantly checked. Katz took some time and with a few seconds left on his clock he moved all-in.
Luo leaned back in his chair and exhaled, before throwing in a few chips for a call. He threw over
and stood up after Katz turned over
.
As Luo began to exit the tournament area he was called back, the stacks were that close. Eventually, his was cut down to 225,000  and Katz had him barely covered with 4,000 more chips.
When Luo did exit, eight players remained and Event #3 officially was on the bubble.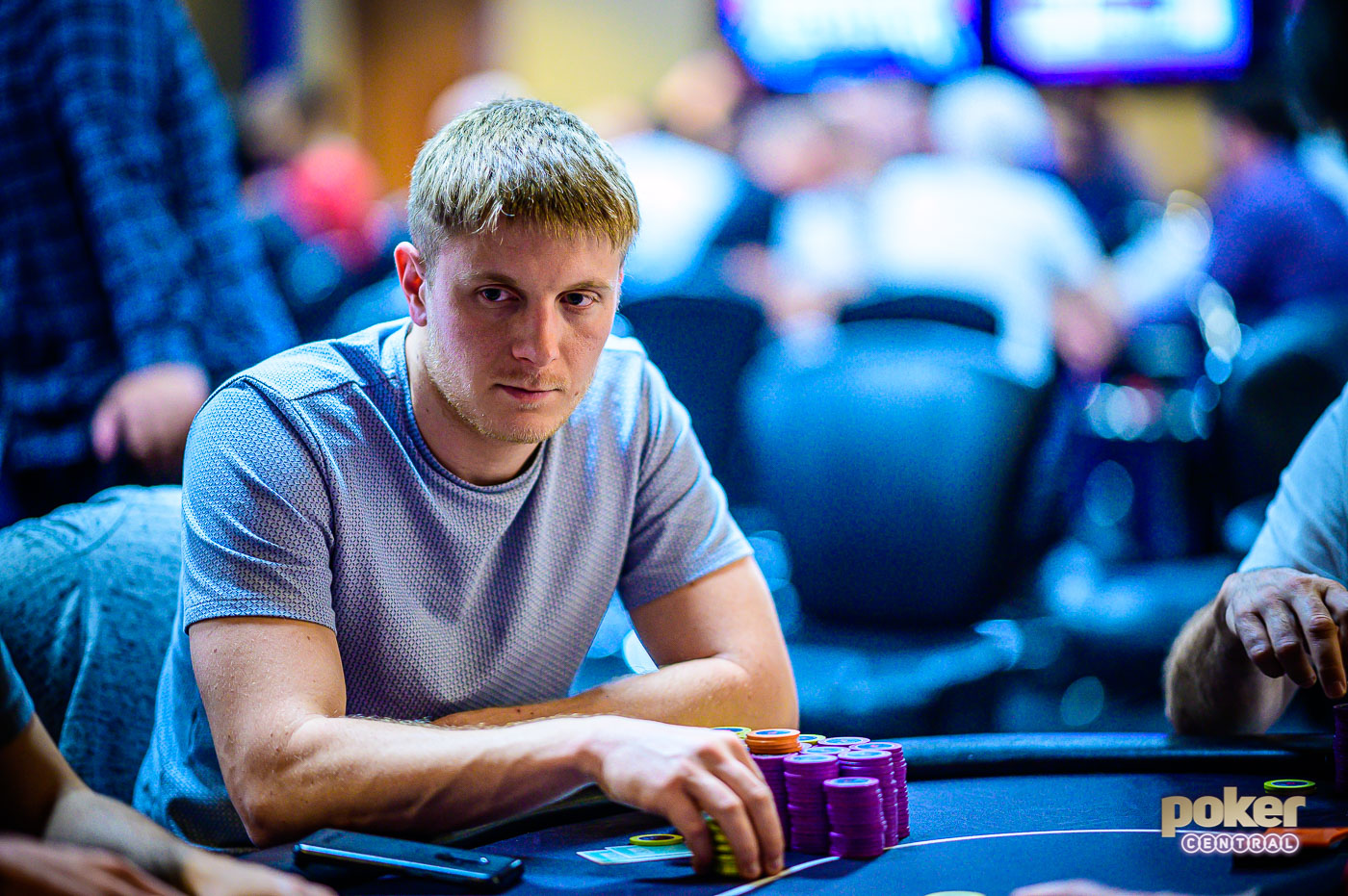 Keith Lehr was eliminated by Elio Fox in 10th place and the remaining nine players redrew for their seats at the Event #3 final table.
Sam Soverel has a sizable chip lead and position on the second-biggest stack, which belongs to Sam Greenwood. The Canadian is trying to best his brother's win in Event #1. The opening event of the British Poker Open featured the same structure, but a significantly bigger field.
The rest of the final table lineup is provided below:
Sam Soverel
Cary Katz
Stephen Chidwick
Mikita Badziakouski
Elio Fox
Koray Aldemir
Paul Newey
Xiao Yang Luo
Sam Greenwood
As a reminder, seven players will cash in Event #3. The payouts are listed below:
£156,400
£101,200
£69,000
£46,000
£36,800
£27,600
£23,000
| Player | Chips | Change |
| --- | --- | --- |
| Sam Soverel | 1,180,000 | 20,000 |
| Sam Greenwood | 740,000 | 100,000 |
| Mikita Badziakouski | 565,000 | 217,000 |
| Elio Fox | 460,000 | -70,000 |
| Cary Katz | 435,000 | 18,000 |
| Koray Aldemir | 385,000 | 5,000 |
| Xiao Yang Luo | 310,000 | -20,000 |
| Stephen Chidwick | 265,000 | 5,000 |
| Paul Newey | 195,000 | -49,000 |
| Keith Lehr | Busted | -244,000 |
Level
Level 14
Blinds
6,000 / 12,000
Big Blind Ante
12,000
You're all caught up!
No more pages to load