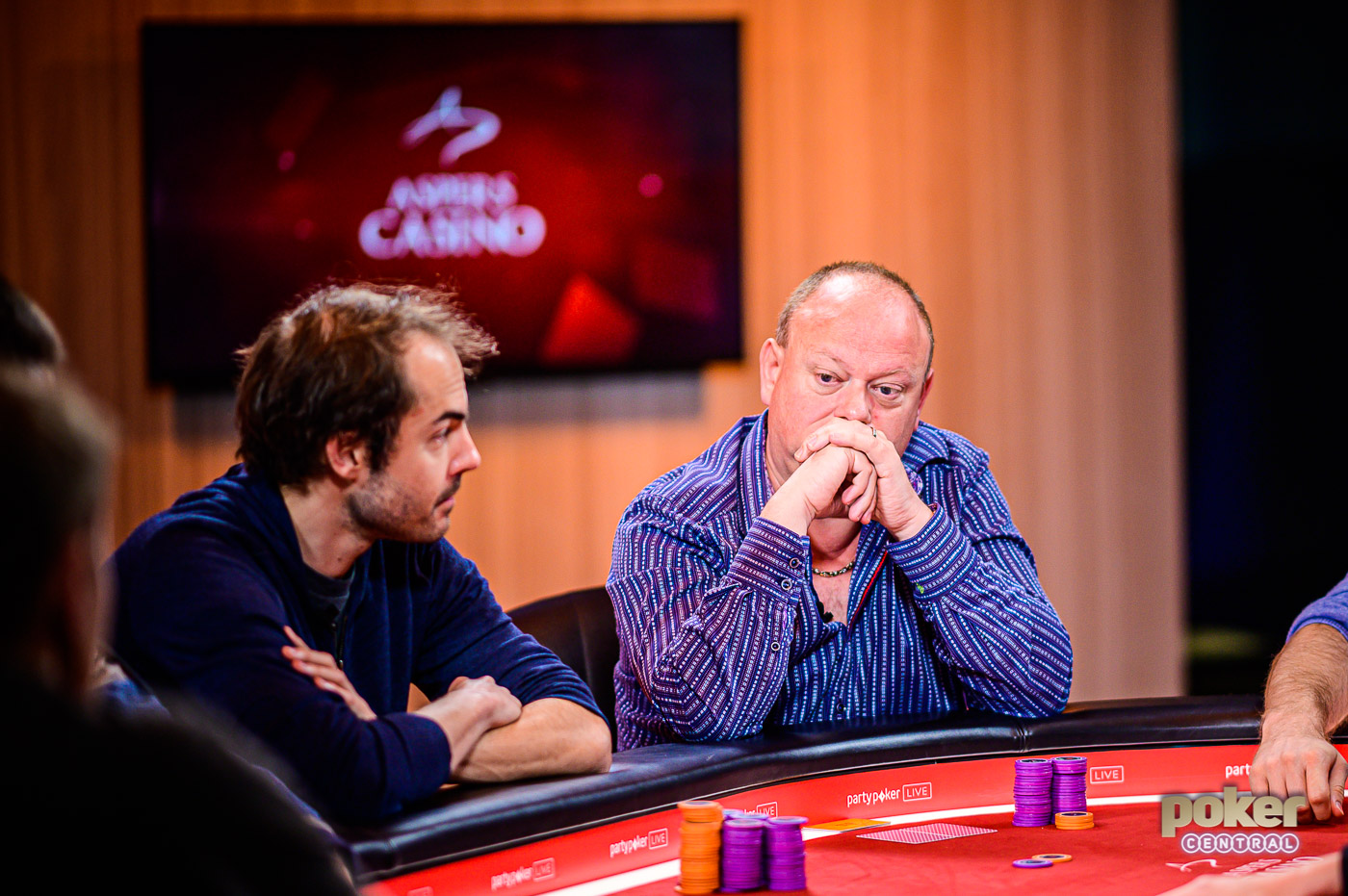 Paul Newey moved all-in over the top of Sam Greenwood's raise to 80,000 with
and Greenwood's fold with
was agonising.
Cary Katz had called Greenwood already with
so invested the extra. The board of
saw Newey become a 3:1 favorite and that improved after the
turn. He survived through the
river and Newey got the full double-up.
We still have six, with stacks looking shallow and blinds up.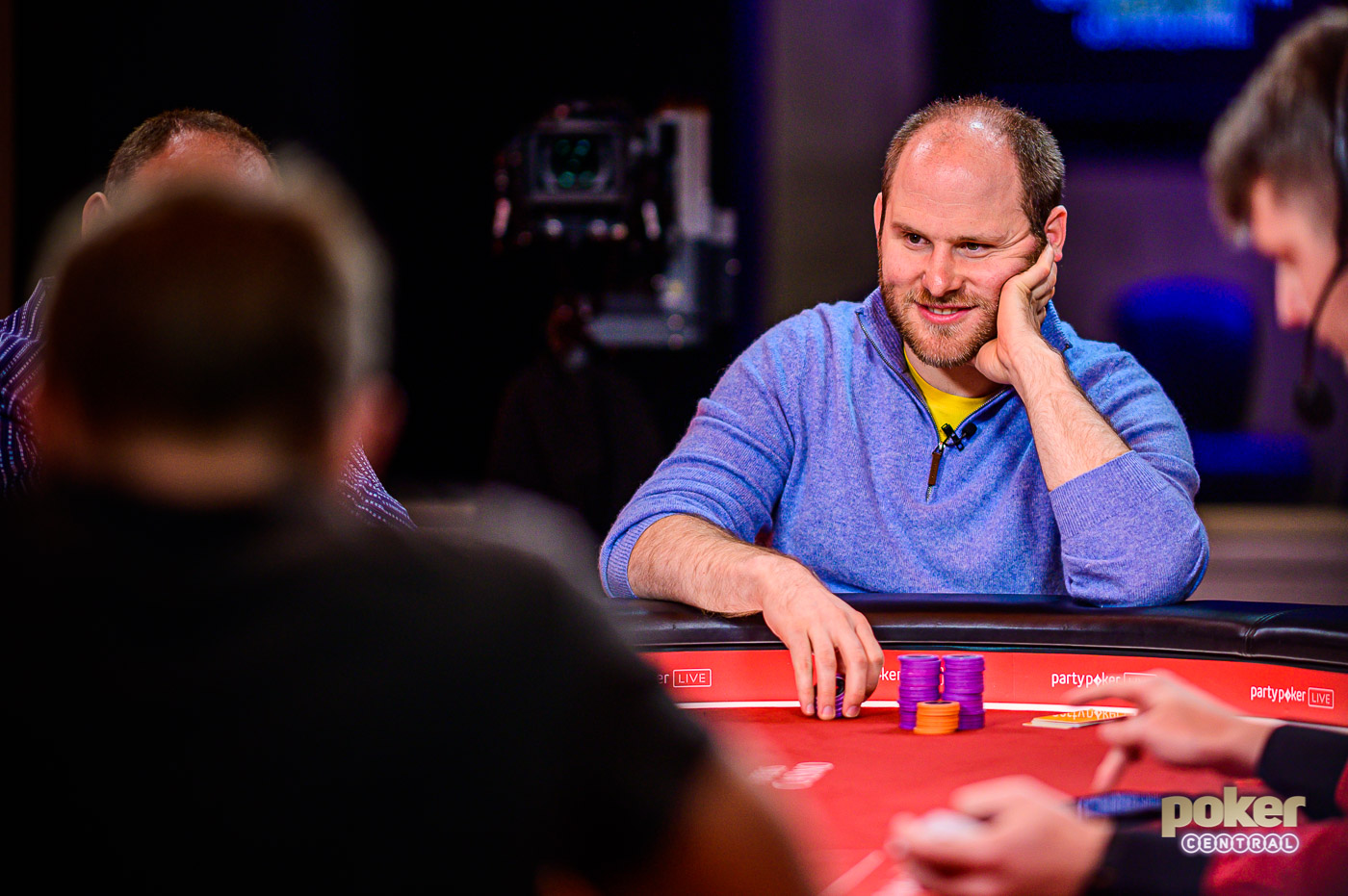 Sam Greenwood moved all-in pre-flop with
from the hijack and in the next seat, Sam Soverel decided to re-shove with
, successfully isolating the field.
Soverel was a huge favorite to bust a dangerous opponent just 30 minutes into the action.
The flop of
saw a yelp of "Oh no!" come from a table neighbour of the two Sams and the
turn kept Greenwood ahead.
"It's bad news for anyone but Sam!" came another shout.
Only a ten would send Greenwood home, and the
river meant Greenwood doubled up to 800,000 chips. He and the three players beneath him in the counts have less than 20 big blinds.
| Player | Chips | Change |
| --- | --- | --- |
| Elio Fox | 1,265,000 | 125,000 |
| Sam Soverel | 1,245,000 | -400,000 |
| Sam Greenwood | 800,000 | 365,000 |
| Cary Katz | 680,000 | 10,000 |
| Mikita Badziakouski | 325,000 | -110,000 |
| Paul Newey | 285,000 | -75,000 |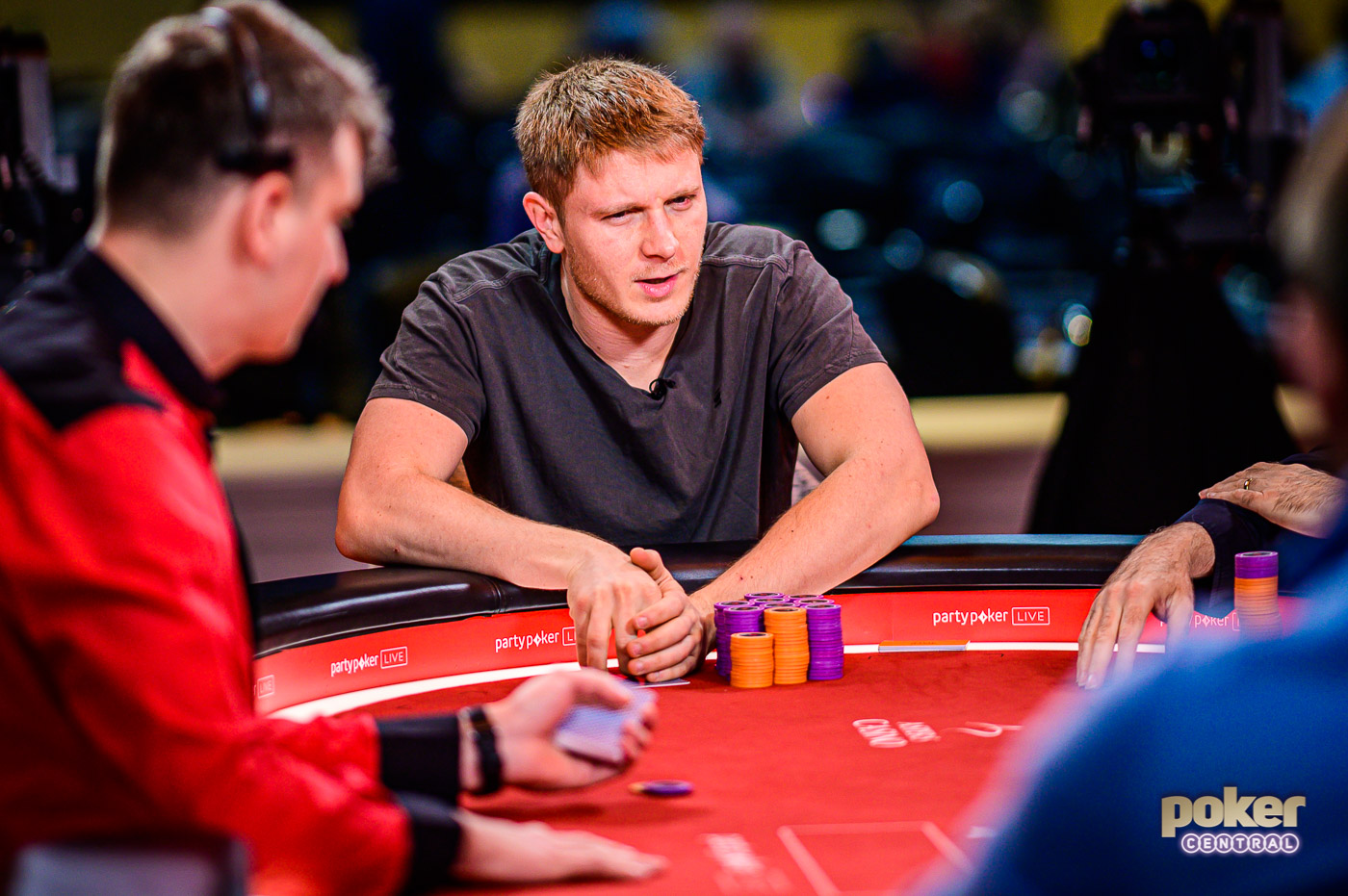 Sam Soverel moved all-in with
for 1.5million on the button and Mikita Badziakouski went into the tank in the big blind. Cary Katz got out of the way between the two men.
After using time bank extensions, and clearly wrestling with a very marginal decision and eventually elected to fold away the better hand,
, and save his remaining 435,000 for another hand.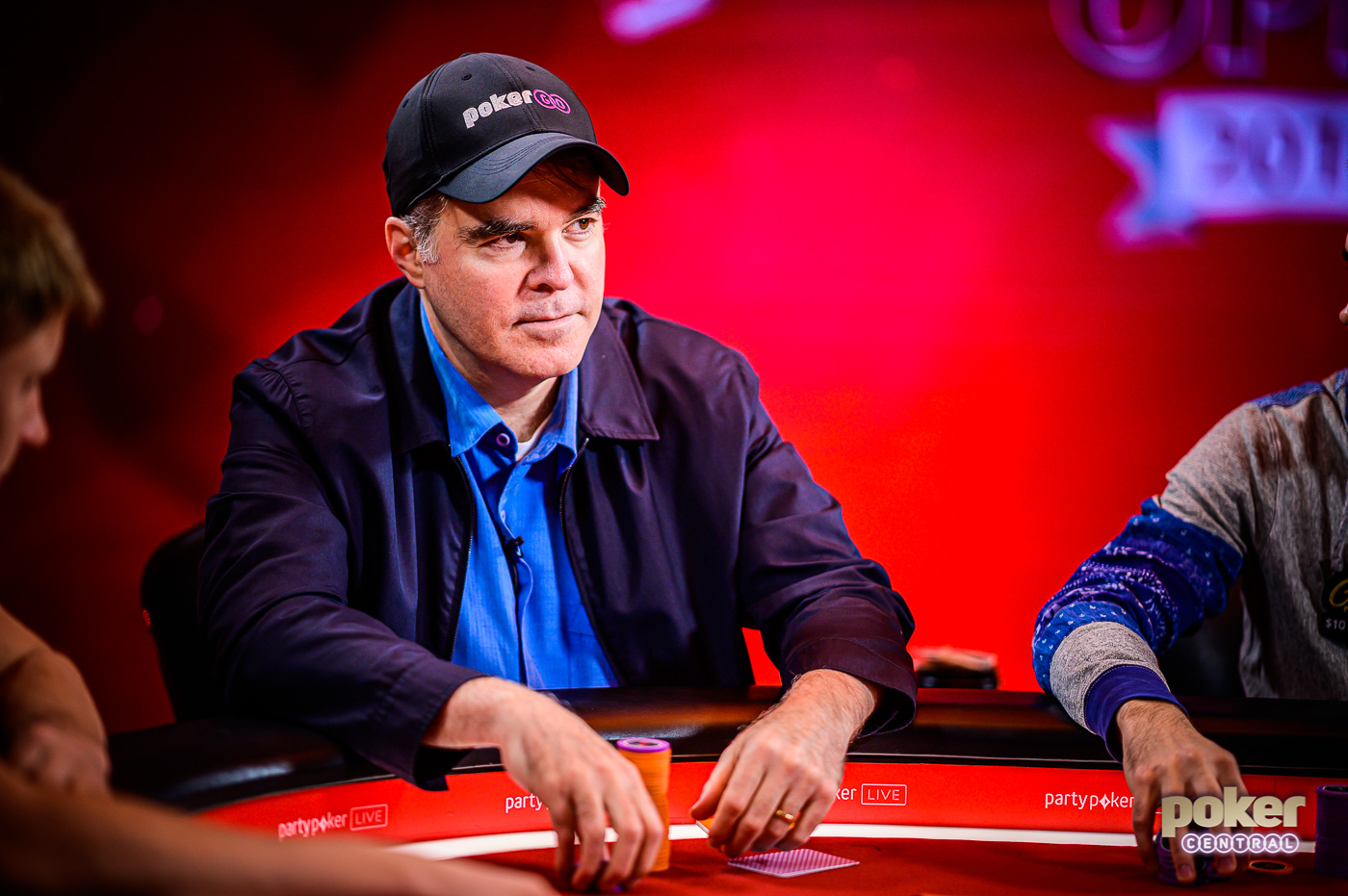 After a flop of
, Cary Katz bet 100,000 on the turn of
and was called by Elio Fox.
While Katz had jack-ten, Fox had an eight, and on the river of
, Fox turned the tables and bet out 205,000.
"I did not want to see an eight!" stated Katz, smiling. "Anything but an eight."
After a couple of minutes, Katz made the fold his read demanded and escaped paying out even more to Fox. A great read and money saved in money earned.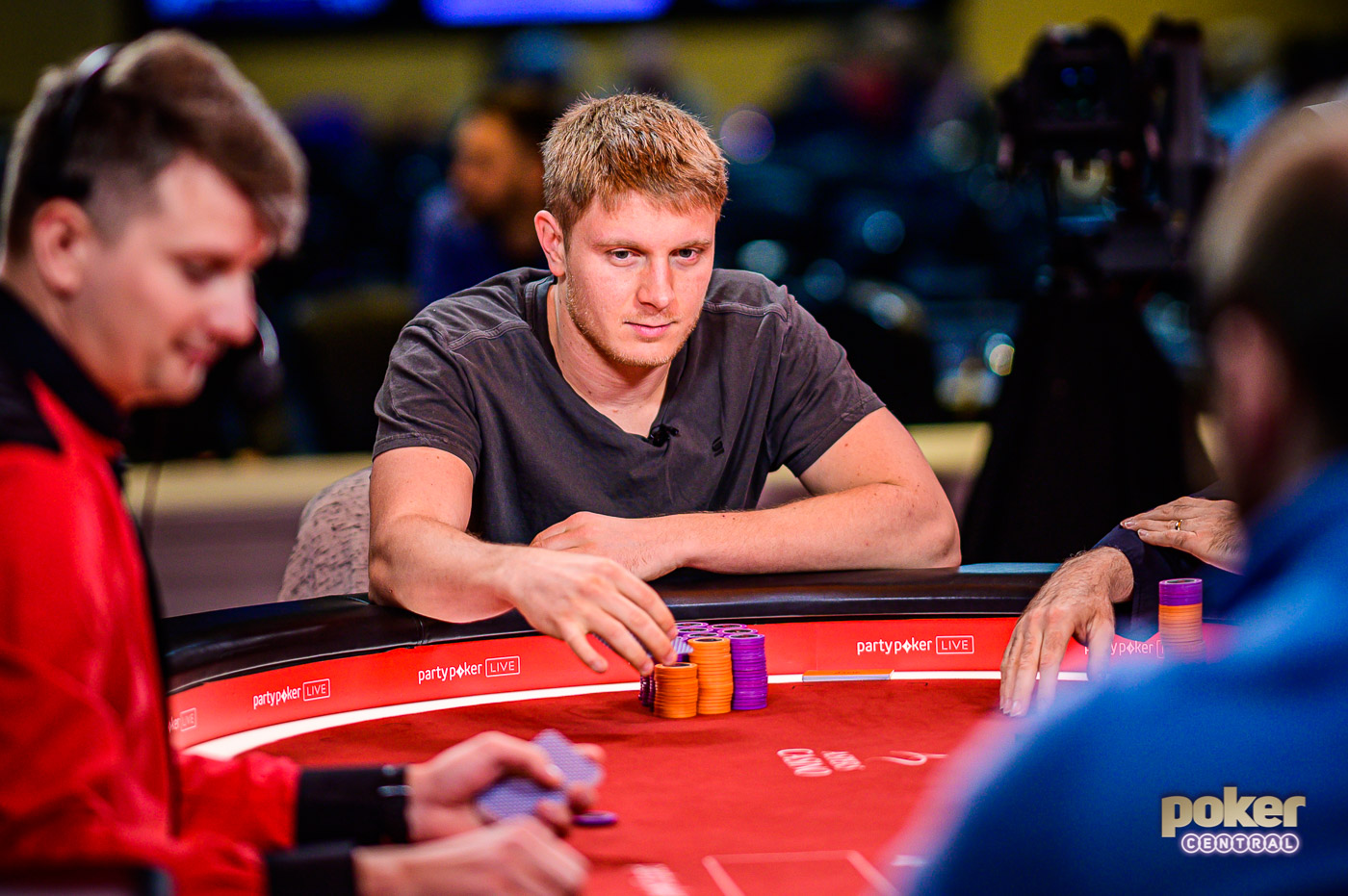 After an action-packed Day 1 of the £10,000-entry Event #3, six players return to the felt today here at Aspers Casino in London as Sam Soverel attempts to ride the wire from start to end of day and claim another title.
Unlike both the final tables so far, all the players are in the money, with Stephen Chidwick cashing for £23,000 last night when he busted in seventh place.
Action kicks off on the PokerGO live stream with your commentary team of Jeff Platt and Brent Hanks from 1.00pm local time, with six going down to just one as we find a champion!
Final Table Chip Counts:
| | | | |
| --- | --- | --- | --- |
| Seat  | Player |  Country | Chips |
| 1 | Sam Soverel | United States | 1,735,000 |
| 2 | Cary Katz | United States | 730,000 |
| 3 | Mikita Badziakouski | Belarus | 345,000 |
| 4 | Elio Fox | United States | 1,005,000 |
| 5 | Paul Newey | United Kingdom | 360,000 |
| 6 |  Sam Greenwood | Canada | 435,000 |
Level
Level 19
Blinds
20,000/40,000
Big Blind Ante
40,000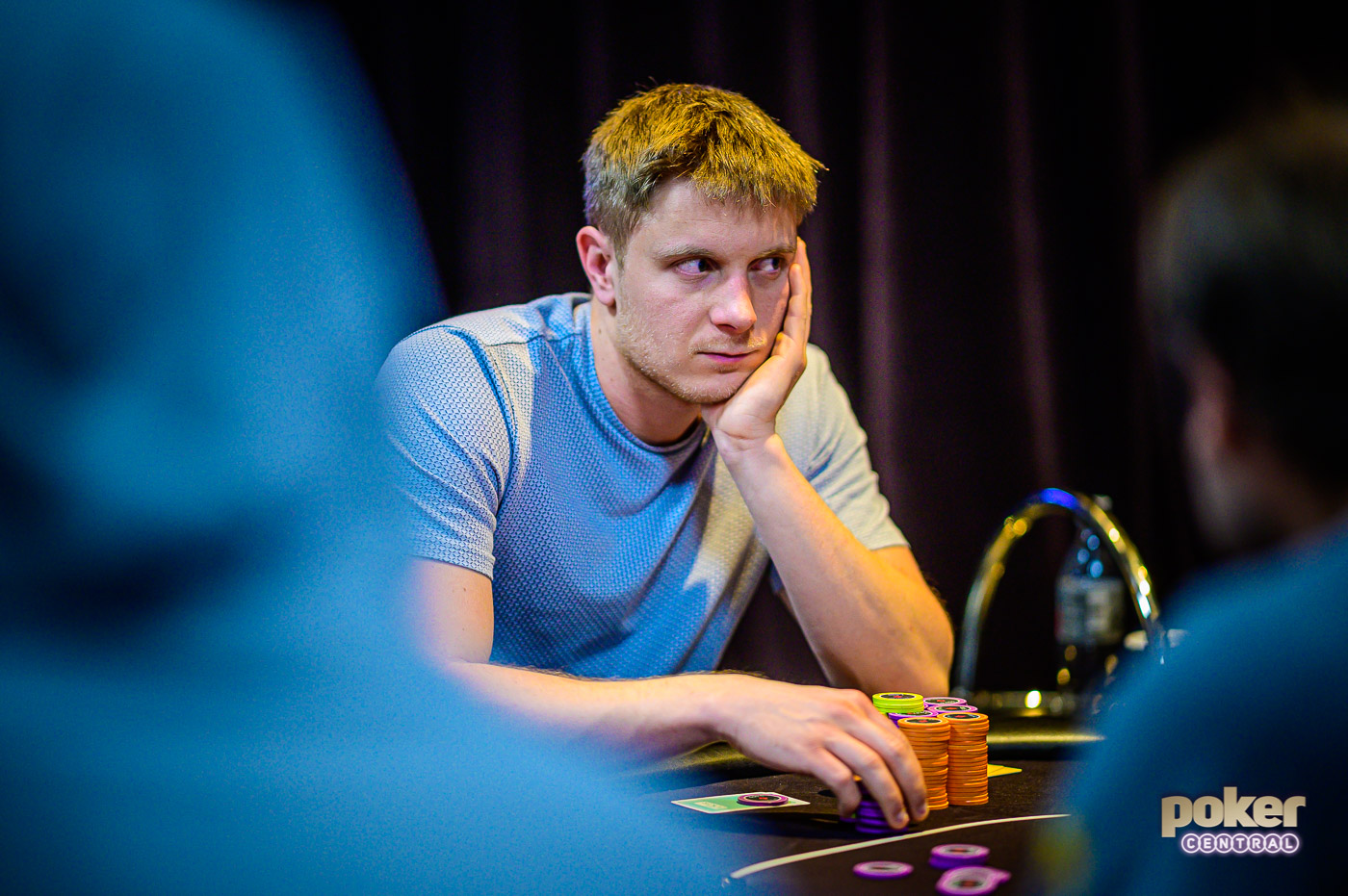 Sam Soverel already has one British Poker Open podium finish and a few hours removed from a runner-up result in Event #3 he may have set himself up for another. The High Roller of the Year leader bagged just over 1.7 million chips to give himself a sizable lead heading into Thursday's six-handed final table – one that will not include Stephen Chidwick.
Chidwick was also present on today's £10,000 Pot Limit Omaha podium and he finished in the money in Event #3 before falling one spot short of the official £10,000 No Limit Hold'em final table. As the only players to cash twice through the first three BPO events, they should be favorites to contend for the series title.
The Greenwood's have already won a BPO title this week and they have a chance at a second tomorrow. Sam Greenwood returns near the middle of the pack, trailing Soverel, Cary Katz, and Elio Fox.
While Katz opened the final table with an elimination that moved him up the leaderboard, Fox waited until the end of Day 1 to do most of his damage. Fox tripled his stack after the final redraw and returns as the only other player over 1,000,000 chips.
Mikita Badziakouski and Paul Newey round out the final table, as they'll each return with just over ten big blinds. Both players made their first BPO appearance in Event #3 and Newey locked up the first High Roller Triple Crown score of his career.
The final six players will return to play to a winner live on PokerGO on Thursday, with play resuming at 12 PM local time. The PokerGO live stream will be on a one-hour delay and begins at 8:00 AM ET/5:00 AM PT.
A complete list of the final table chip counts is provided below:
British Poker Open Event #3 Final Table Chip Counts
Seat
Name
Country
Chip Count
1
Sam Soverel
United States
1,735,000
2
Cary Katz
United States
730,000
3
Mikita Badziakouski
Belarus
345,000
4
Elio Fox
United States
1,005,000
5
Paul Newey
United Kingdom
360,000
6
Sam Greenwood
Canada
435,000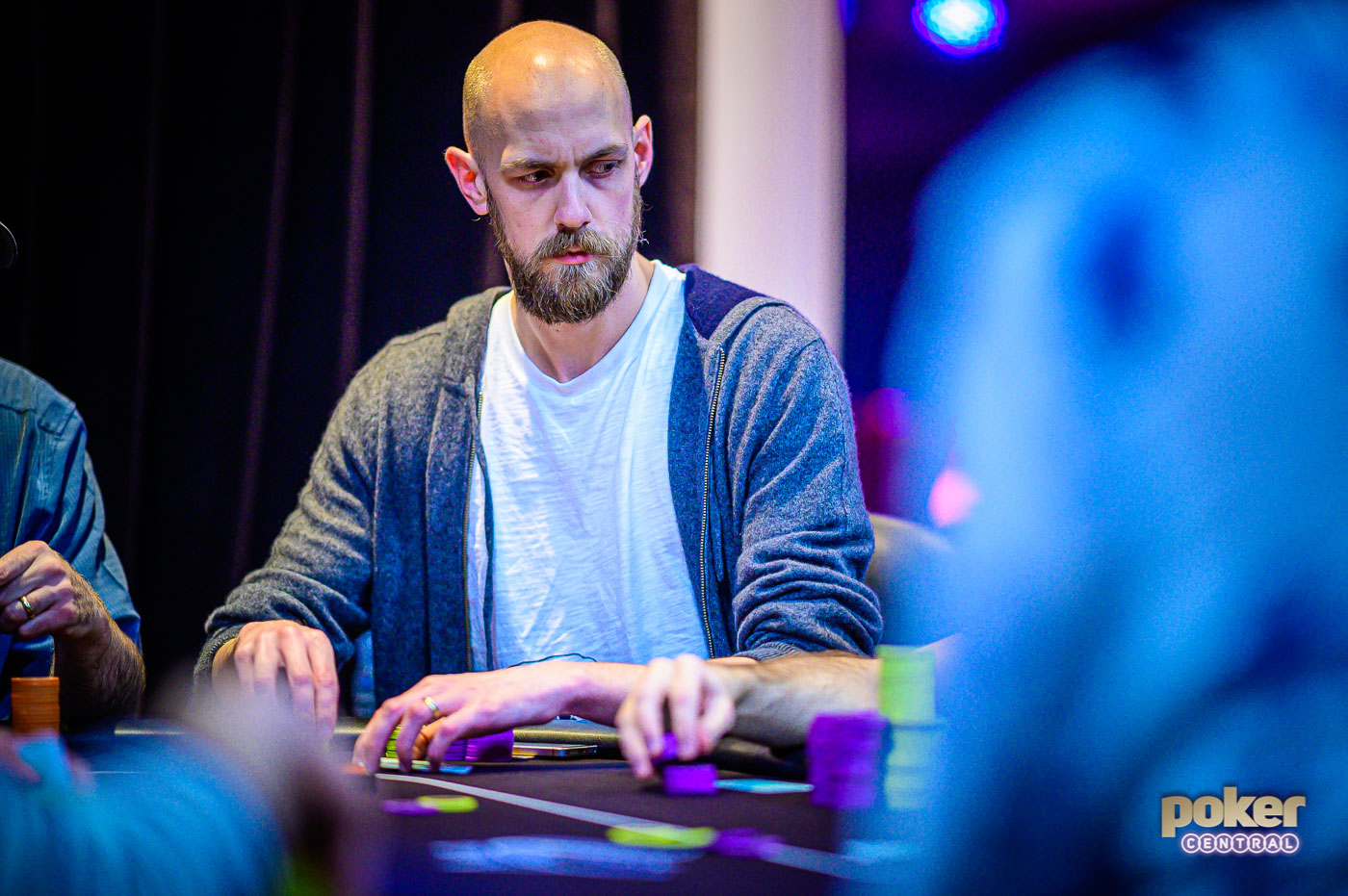 Elio Fox opened to 75,000 and Paul Newey shoved for 105,000 from the hijack.
The table folded to Stephen Chidwick, who had just over 250,000 in the big blind. When action got there there was as quick discussion about whether or not Newey's raise re-opened the action. It didn't – meaning that Fox could only call or fold after Chidwick acted.
Chidwick eventually called and Fox did the same, meaning Newey had a chance to triple up.
Both players checked the
flop and Chidwick shoved for 155,000~ after the
fell on the turn. Fox instantly called and tabled
for two pair.
The shorter stacks each had top pair, Chidwick held
and Newey turned over
, but they needed help on the river.
It came for Newey, as the
completed the board and a come-from-behind triple.
When the dust settled, Fox stacked up over 1,000,000 chips, Newey was returned just over a dozen bigs, Stephen Chidwick hit the rail in 7th – good for his second cash of this series so far – and Event #3 had reached the end of Day 1.
| Player | Chips | Change |
| --- | --- | --- |
| Sam Soverel | 1,735,000 | 225,000 |
| Elio Fox | 1,005,000 | 385,000 |
| Cary Katz | 730,000 | -95,000 |
| Sam Greenwood | 435,000 | -240,000 |
| Paul Newey | 360,000 | 225,000 |
| Mikita Badziakouski | 345,000 | 20,000 |
| Stephen Chidwick | Busted | -275,000 |
Level
Level 18
Blinds
15,000 / 30,000
Big Blind Ante
30,000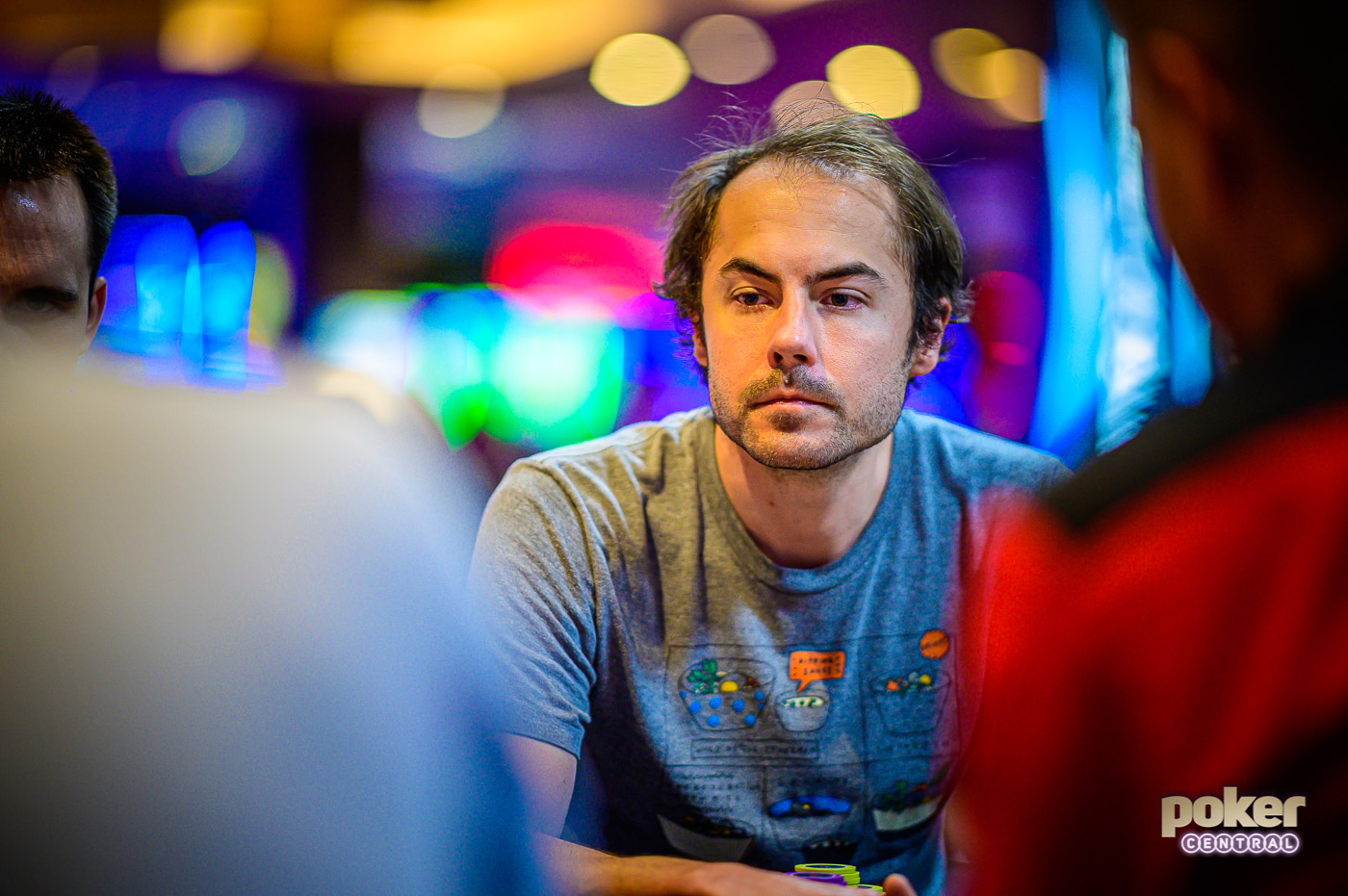 Stephen Chidwick moved all-in for 645,000 from the cutoff and Mikita Badziakouski went into the tank on the button.
Badziakouski counted out the remaining stacks behind him, who were all covered by Chidwick. The Belarusian was as well, behind 270,000 chips, and he eventually folded after burning a time extension.
Elio Fox was in the small blind and he asked for an exact count of Chidwick's shove. After he got that, he looked at Paul Newey's holdings, who had 80,000 in the big blind.
Fox then moved all-in for 405,000 and Newey folded.
Fox needed to win a flip with
against
and he did, as the board ran out
.
In the orbit that followed Chidwick got two shoves through, Badziakouski got one through, and Newey doubled through Fox after he made a flush with
against
for more than a double.
An updated look at the bottom half of the leaderboard is provided below:
You're all caught up!
No more pages to load