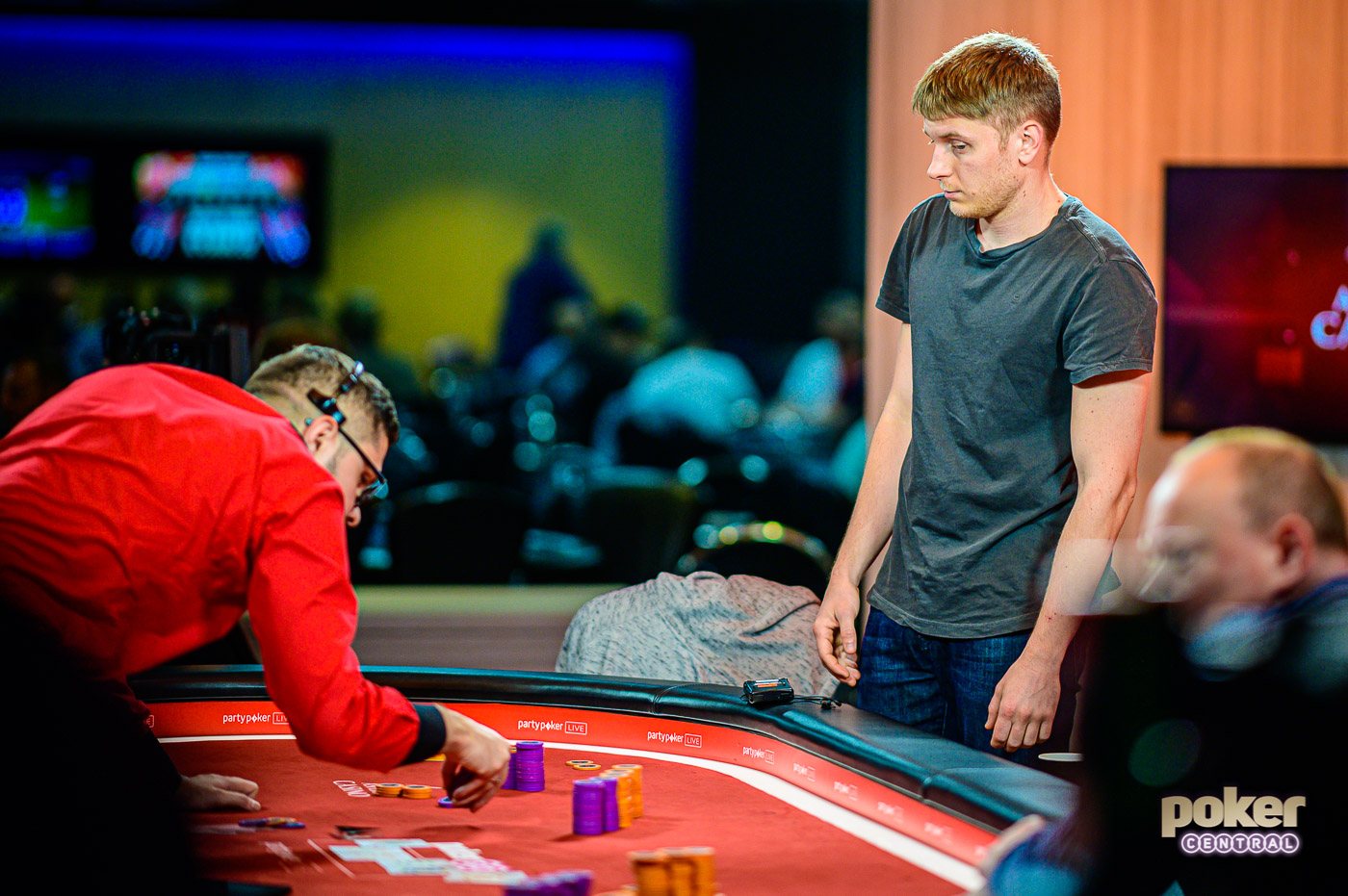 Heads-up lasted just a handful of hands. Paul Newey made it 150,000 with
and Sam Soverel three-bet to 525,000 with
. The inevitable happened as Newey moved all in over the top with just 200,000 chips more than his opponent (2.4m against Soverel's 2.2m) and Soverel snap-called.
Playing for virtually all of the chips, the flop of
held two hearts to encourage Newey but he needed no flush help on the sensational
turn, as that gave Newey a magical set. The king on the river had no significance whatsoever.
"Just my lucky day!" said Newey upon the hand's conclusion, and despite the players not being quite sure of the stacks. eventually the dealer helped them find out that Soverel held just 50,000, less than one big blind, remaining.
"It would be a big comeback," said Newey with a grin as wide as Tower Bridge.
Soverel agreed, tossing it in for the next hand, holding
against Newey's
, but the board of
merely delayed the inevitable as he doubled.
Soverel span his two-big-blind 100,000 chips into the middle for the final hand, with the American's
unable to survive against Newey's
on the entertaining board of
.
Newey came into play fifth in chips from the six remaining players but has won his first tournament on the day before his 50th birthday for £156,400. Many happy returns to Paul Newey, and commiserations to Sam Soverel, who wins £101,200 as his runner-up prize.