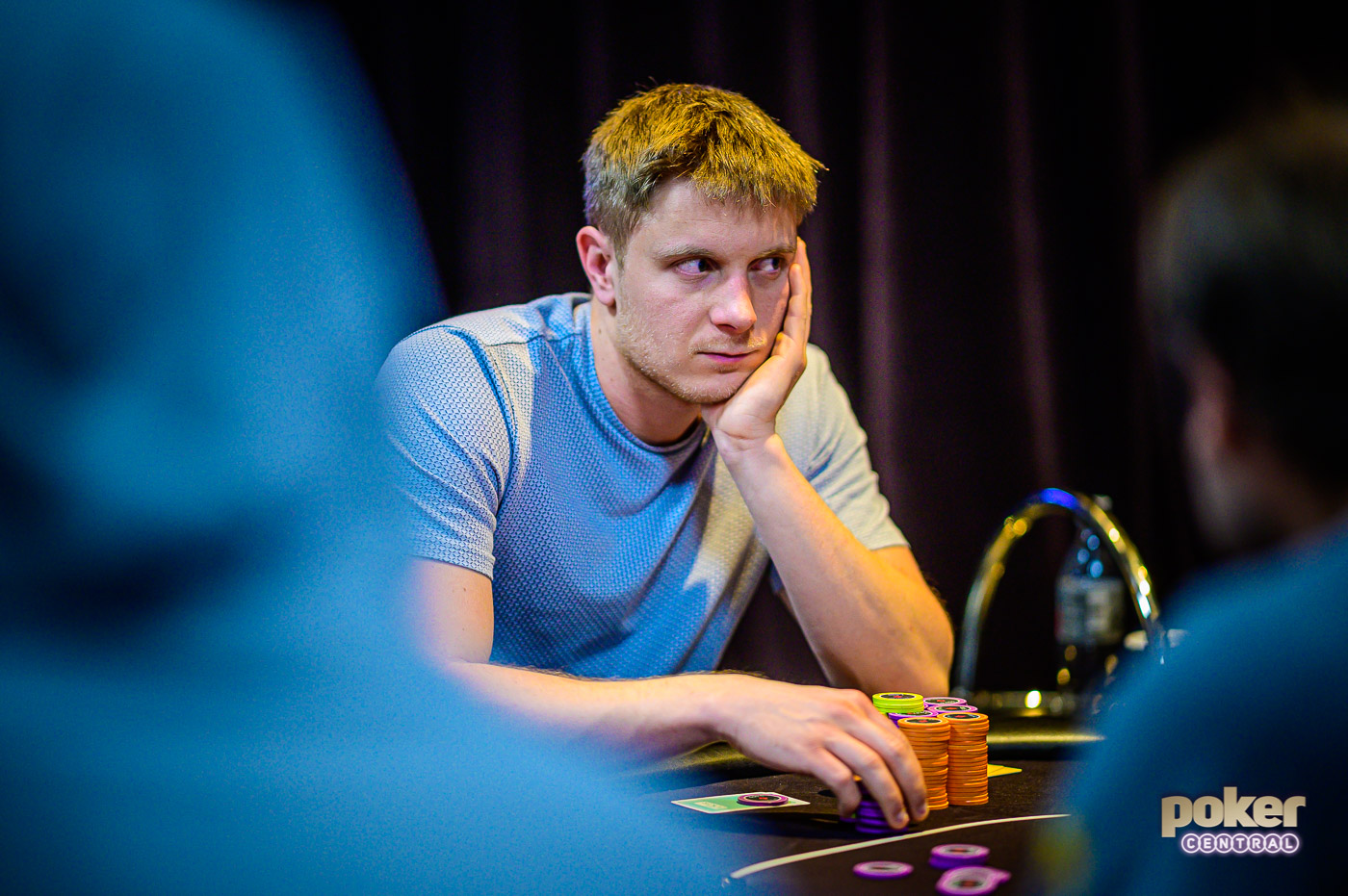 Sam Soverel already has one British Poker Open podium finish and a few hours removed from a runner-up result in Event #3 he may have set himself up for another. The High Roller of the Year leader bagged just over 1.7 million chips to give himself a sizable lead heading into Thursday's six-handed final table – one that will not include Stephen Chidwick.
Chidwick was also present on today's £10,000 Pot Limit Omaha podium and he finished in the money in Event #3 before falling one spot short of the official £10,000 No Limit Hold'em final table. As the only players to cash twice through the first three BPO events, they should be favorites to contend for the series title.
The Greenwood's have already won a BPO title this week and they have a chance at a second tomorrow. Sam Greenwood returns near the middle of the pack, trailing Soverel, Cary Katz, and Elio Fox.
While Katz opened the final table with an elimination that moved him up the leaderboard, Fox waited until the end of Day 1 to do most of his damage. Fox tripled his stack after the final redraw and returns as the only other player over 1,000,000 chips.
Mikita Badziakouski and Paul Newey round out the final table, as they'll each return with just over ten big blinds. Both players made their first BPO appearance in Event #3 and Newey locked up the first High Roller Triple Crown score of his career.
The final six players will return to play to a winner live on PokerGO on Thursday, with play resuming at 12 PM local time. The PokerGO live stream will be on a one-hour delay and begins at 8:00 AM ET/5:00 AM PT.
A complete list of the final table chip counts is provided below:
British Poker Open Event #3 Final Table Chip Counts
Seat
Name
Country
Chip Count
1
Sam Soverel
United States
1,735,000
2
Cary Katz
United States
730,000
3
Mikita Badziakouski
Belarus
345,000
4
Elio Fox
United States
1,005,000
5
Paul Newey
United Kingdom
360,000
6
Sam Greenwood
Canada
435,000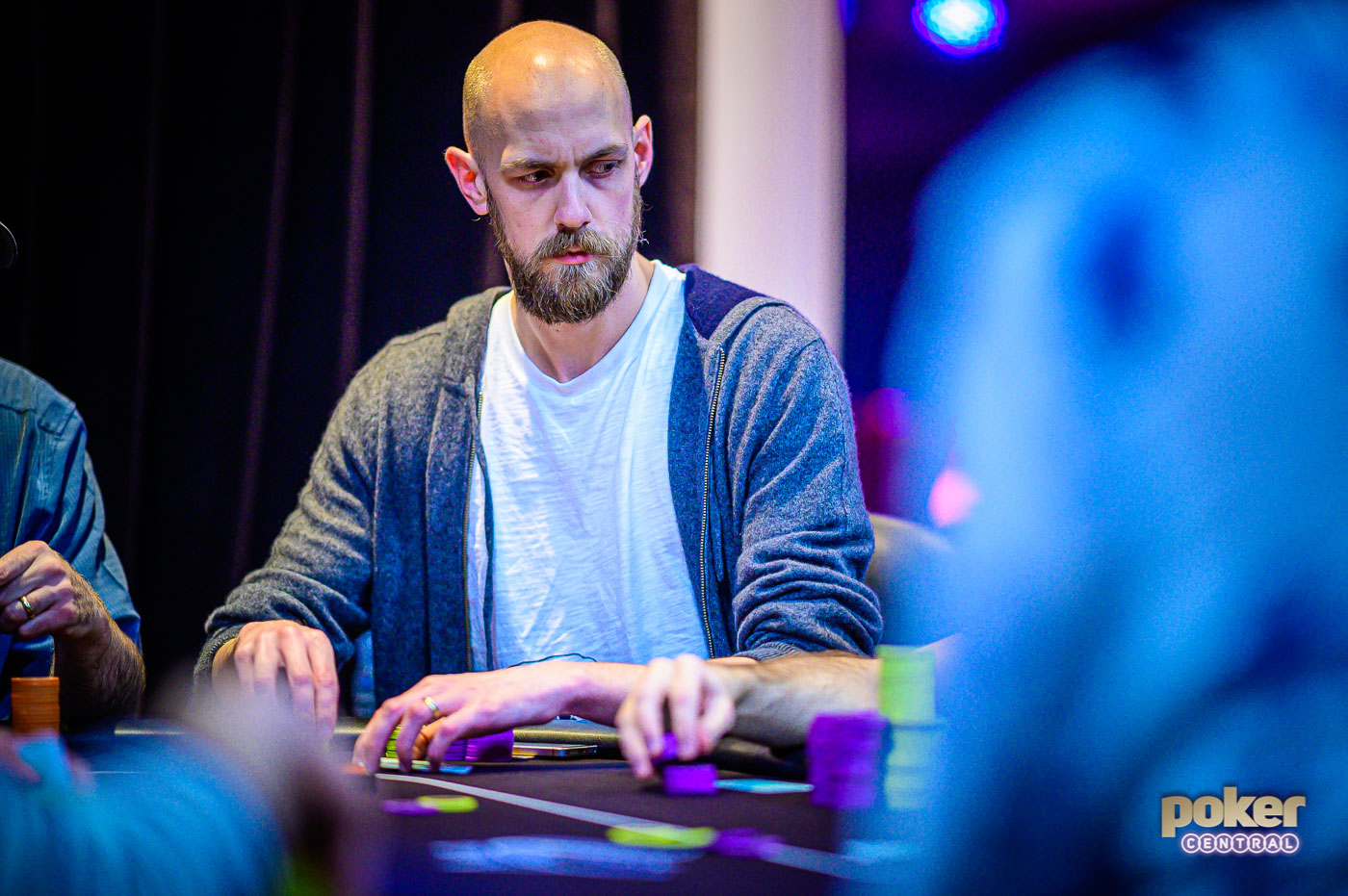 Elio Fox opened to 75,000 and Paul Newey shoved for 105,000 from the hijack.
The table folded to Stephen Chidwick, who had just over 250,000 in the big blind. When action got there there was as quick discussion about whether or not Newey's raise re-opened the action. It didn't – meaning that Fox could only call or fold after Chidwick acted.
Chidwick eventually called and Fox did the same, meaning Newey had a chance to triple up.
Both players checked the
flop and Chidwick shoved for 155,000~ after the
fell on the turn. Fox instantly called and tabled
for two pair.
The shorter stacks each had top pair, Chidwick held
and Newey turned over
, but they needed help on the river.
It came for Newey, as the
completed the board and a come-from-behind triple.
When the dust settled, Fox stacked up over 1,000,000 chips, Newey was returned just over a dozen bigs, Stephen Chidwick hit the rail in 7th – good for his second cash of this series so far – and Event #3 had reached the end of Day 1.
| Player | Chips | Change |
| --- | --- | --- |
| Sam Soverel | 1,735,000 | 225,000 |
| Elio Fox | 1,005,000 | 385,000 |
| Cary Katz | 730,000 | -95,000 |
| Sam Greenwood | 435,000 | -240,000 |
| Paul Newey | 360,000 | 225,000 |
| Mikita Badziakouski | 345,000 | 20,000 |
| Stephen Chidwick | Busted | -275,000 |
Level
Level 18
Blinds
15,000 / 30,000
Big Blind Ante
30,000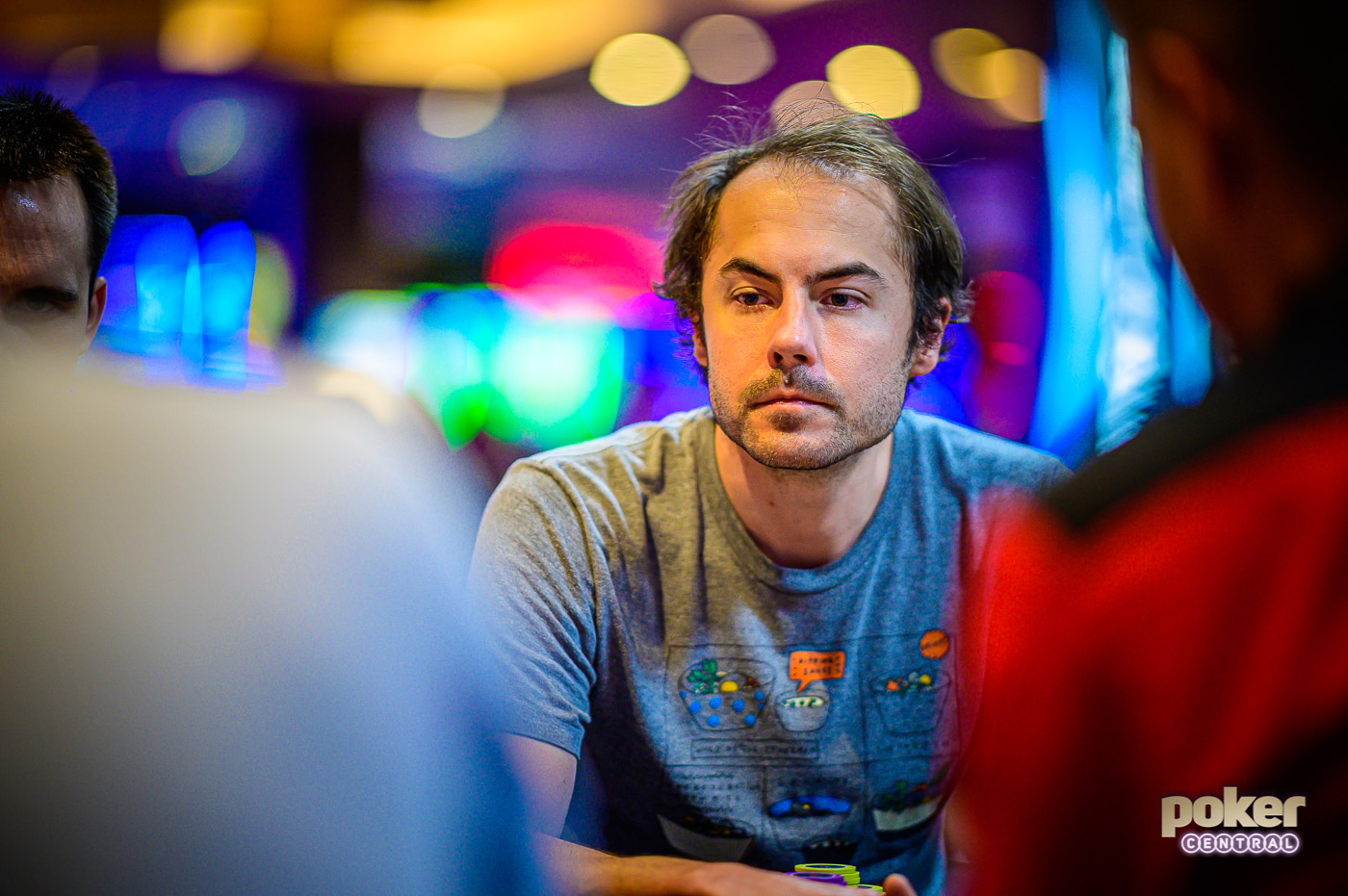 Stephen Chidwick moved all-in for 645,000 from the cutoff and Mikita Badziakouski went into the tank on the button.
Badziakouski counted out the remaining stacks behind him, who were all covered by Chidwick. The Belarusian was as well, behind 270,000 chips, and he eventually folded after burning a time extension.
Elio Fox was in the small blind and he asked for an exact count of Chidwick's shove. After he got that, he looked at Paul Newey's holdings, who had 80,000 in the big blind.
Fox then moved all-in for 405,000 and Newey folded.
Fox needed to win a flip with
against
and he did, as the board ran out
.
In the orbit that followed Chidwick got two shoves through, Badziakouski got one through, and Newey doubled through Fox after he made a flush with
against
for more than a double.
An updated look at the bottom half of the leaderboard is provided below:
Level
Level 17
Blinds
15,000 / 25,000
Big Blind Ante
25,000
Sam Soverel still has over 1.5 million chips, but he just doubled up two short stacks to keep the field locked at seven players.
First, Elio Fox shoved for just over ten big blinds and Sam Soverel called in the big blind.
The chip leader turned over
and it looked like Soverel was going to score another British Poker Open knockout – until Fox turned over
.
The board ran out clean for the superior pocket pair and Soverel shipped the double.
A few hands later, Chidwick shoved over Soverel's button open – for a similar ten big blind stack.
Soverel called and needed to hit with
against
. Chidwick had to sweat, but he held through the
runout to secure the double.
Both players now have a little more breathing room one elimination from the end of the night.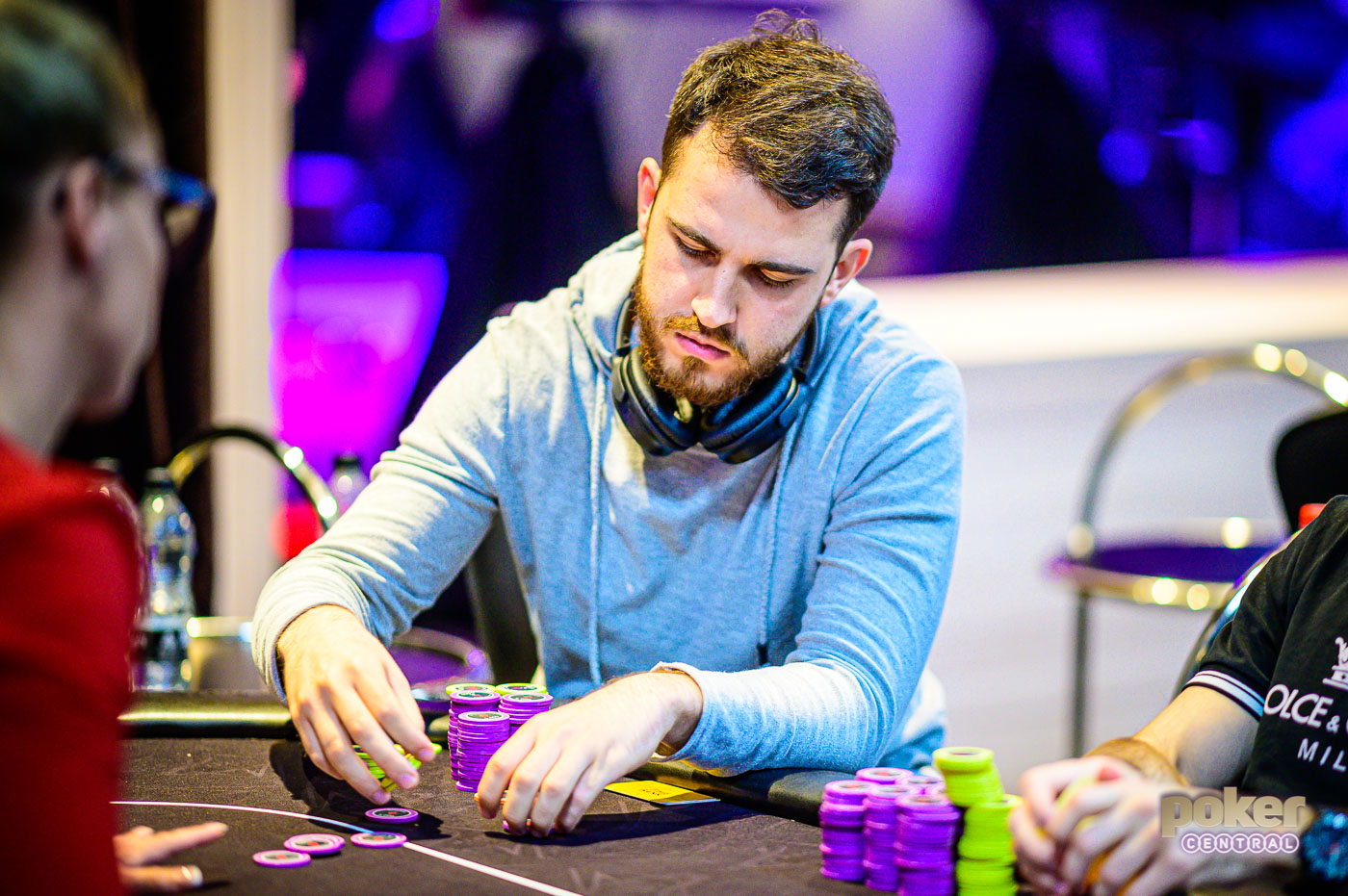 Sam Greenwood opened to 40,000 from early position and Koray Aldemir defended his big blind with around 300,000 behind.
Aldemir check-called 25,000 on the
flop and checked again after the
fell on the turn.
Greenwood thought for a few seconds and then shoved. Aldemir snap-called and his
was good for the time being against Greenwood's
.
That was until the
completed the board to give Greenwood the win. Aldemir inspected the damage and, with Greenwood having the German slightly covered, he was eliminated in 8th place.
That means the remaining seven players are in the money and that we are one elimination away from the end of the day.
Level
Level 16
Blinds
10,000 / 20,000
Big Blind Ante
20,000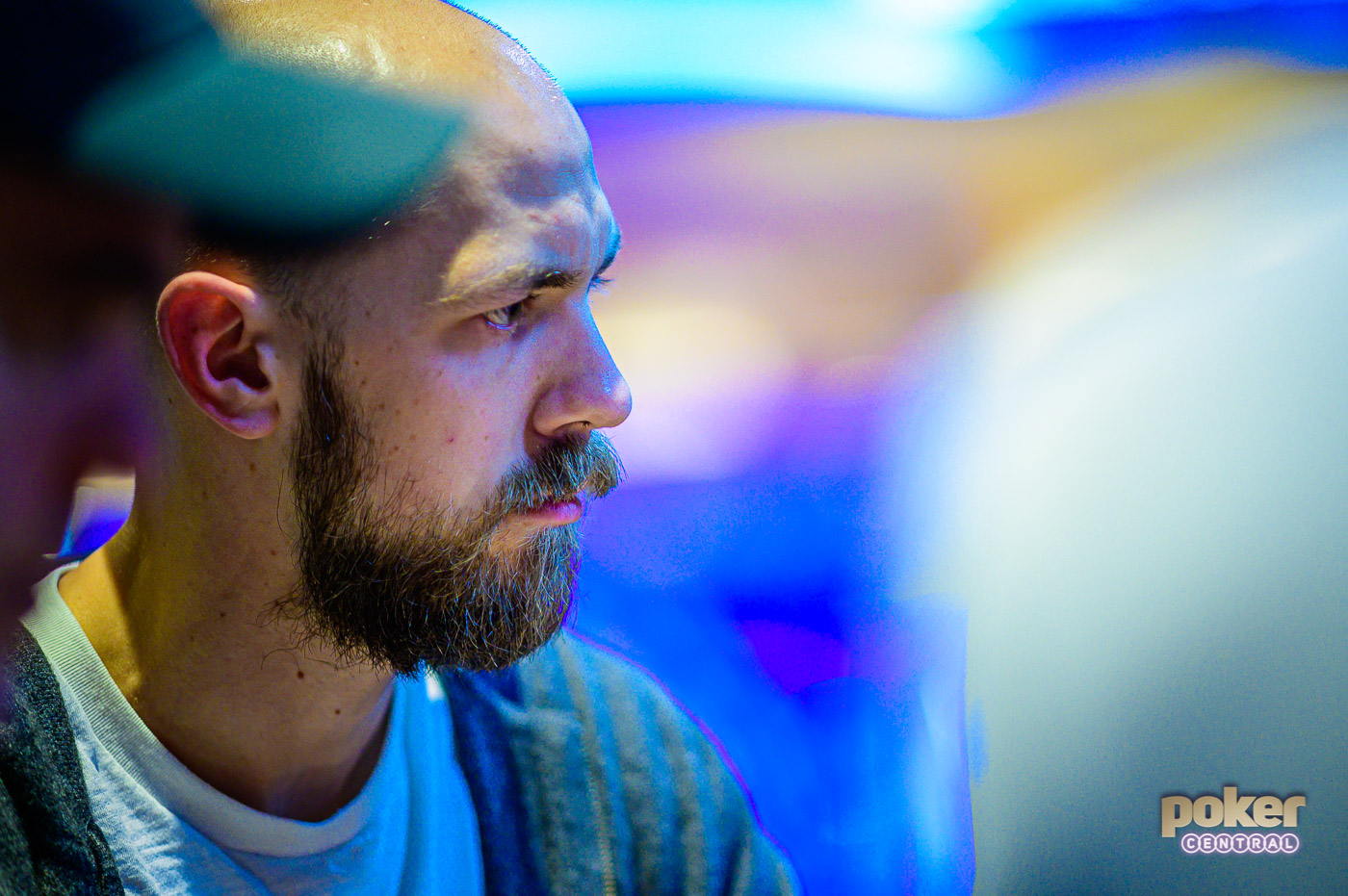 Stephen Chidwick is following Paul Newey's lead at the final table.
The U.S. Poker Open champion is short, but over the last few hands of Level 15 chipped up in two spots.
The first featured an upgraded pre-flop raise to 90,000 from Chidwick, which forced folds from the entire table, and the second featured a three-bet shove over top of a Sam Soverel open.
The chip leader raised to 35,000 and Chidwick moved all-in for 235,000. Soverel took some time, but folded before he needed to use an extension. The rest of the final table, which features six players near the 15 big blind mark, was likely hoping for a call to potentially burst the bubble.
It never came and play continued until the end of the period without much action.
An updated look at the counts is provided below:
| Player | Chips | Change |
| --- | --- | --- |
| Sam Soverel | 1,550,000 | 370,000 |
| Cary Katz | 825,000 | - |
| Mikita Badziakouski | 440,000 | -50,000 |
| Sam Greenwood | 390,000 | -350,000 |
| Elio Fox | 375,000 | -85,000 |
| Koray Aldemir | 315,000 | -70,000 |
| Stephen Chidwick | 300,000 | 35,000 |
| Paul Newey | 250,000 | -75,000 |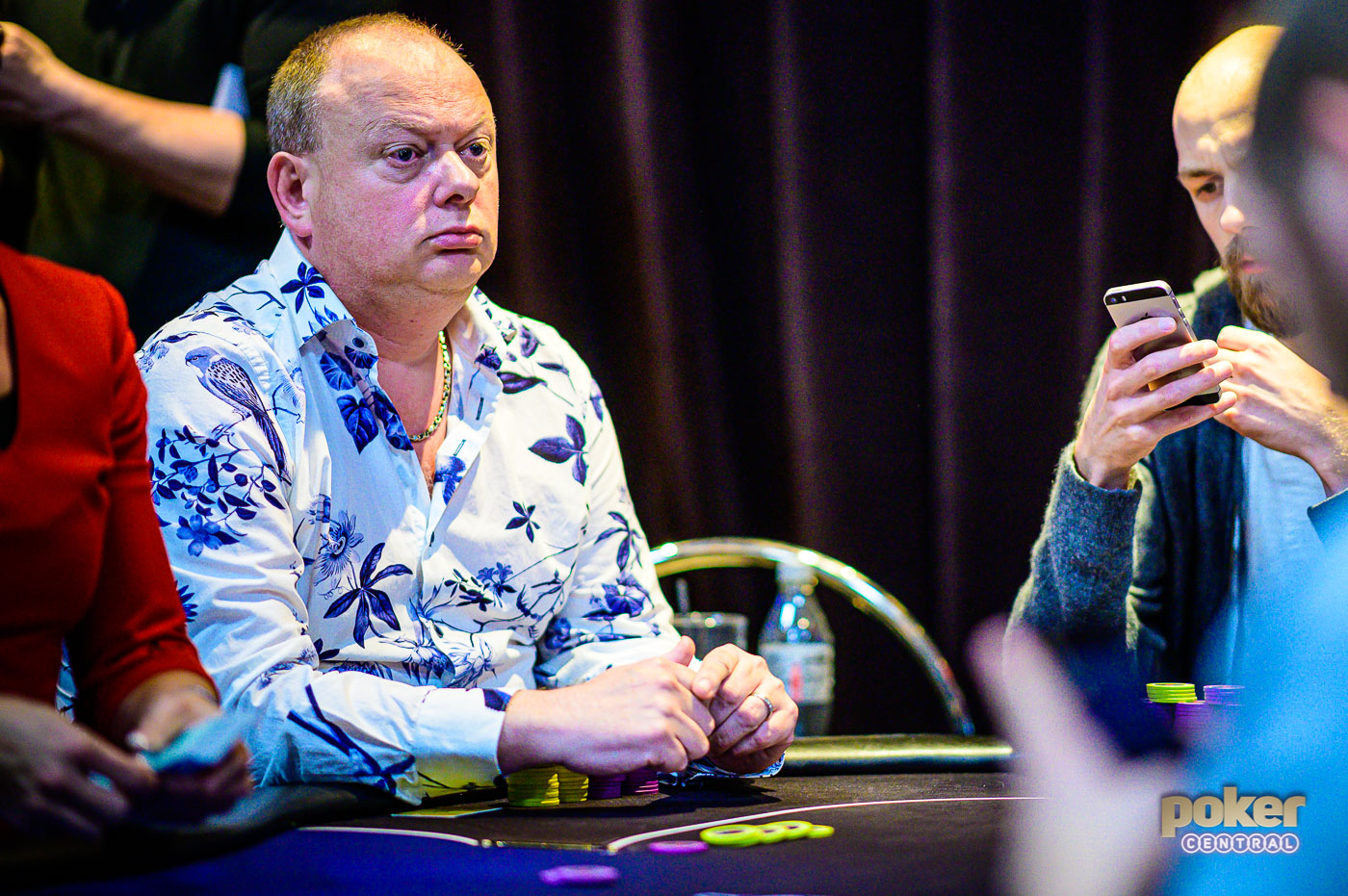 Paul Newey has been the short stack since the redraw, but he's been active and chipping up since as well.
Newey shoved over three limpers earlier from the big blind, bumping his stack to 220,000. An orbit later he shoved over a Cary Katz open and Mikita Badziakouski call from the big blind.
Katz quickly released, but Badziakouski asked for a count before folding to the 210,000 chip shove.
Still short, yes – but Newey is now playing 20 big blinds.
You're all caught up!
No more pages to load