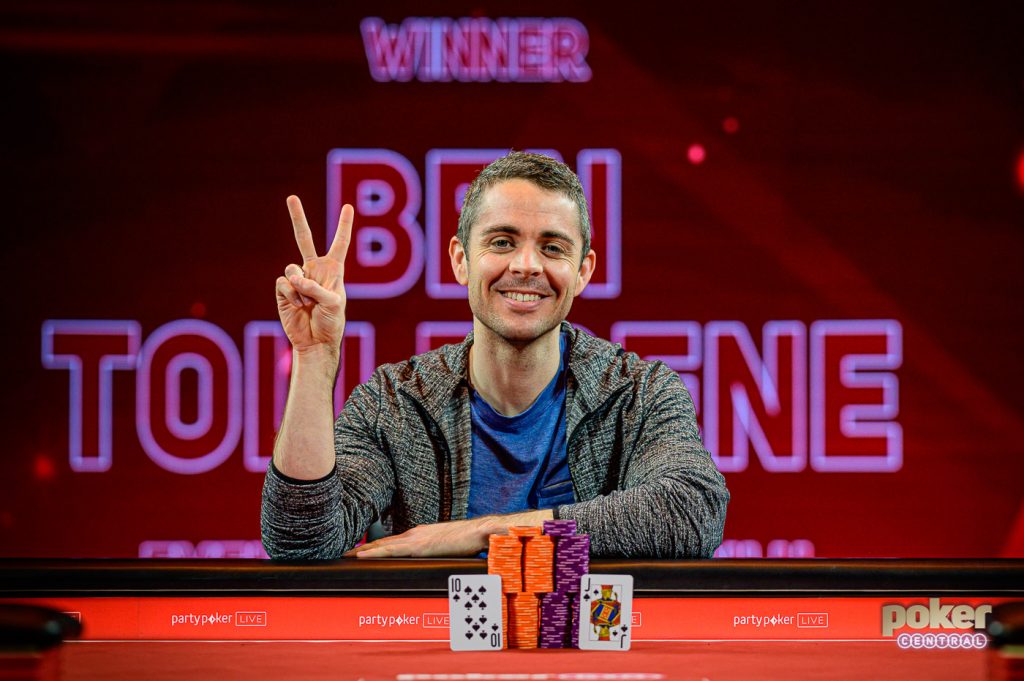 The final event of the 2019 British Poker Open, the £100,000-entry Main Event,  was the biggest buy-in and provided the best heads-up of the series, as Ben Tollerene won the final two all-ins in stunning fashion to deny Cary Katz the Main Event title.
FOUR TOP PLAYERS, ONLY TWO MADE MONEY
With just the top two players making money, the bubble was going to be a painful one, but 4th place wasn't going to feel much nice either. Coming into play at the short-stack, with less than half of anyone else's stack, Ben Tollerene would flip the script on its head and triumph, but two big names would go home without profit from the Main Event.
First, Christoph Vogelsang was eliminated when his ace-king was outdrawn by Ben Tollerene's jack-ten, then Mikita Badziakouski was 'bubble boy' when he was all-in on the turn with what he thought was a gutter-ball and a flush draw, only to discover that his flush draw was not live, Tollerene's hand being a higher flush draw and top pair.
HEADS-UP SEES KATZ OUTDRAWN IN EPIC BATTLE
Heads-up was a lengthy affair, with Tollerene's initial lead getting bigger before Cary Katz doubled up twice when down to around ten big blinds.
Katz then moved ahead, with his peak stack at 1.6 million to the 800,000 of Tollerene, but that was whittle away and extinguished entirely when he lost two massive all-ins to decide the destination of the final event's winning result.
First, Katz's pair of
couldn't hold against Tollerene's
which hit a king on the flop to double through him. Then, in the final hand, Katz was all-in and at risk with ace-six, only to be outdrawn by Tollerene's
.
"I came in short today," said Tollerene, "I got a good hand and three-bet over an open, then I got kings the next hand, so I think in the first orbit I was back to average."
Tollerene ran a couple of aggressive but brilliantly-timed bluffs across the day's play and called the pot where he triumphed with jack-ten against Christoph Vogelsang's ace-king crucial.
"Everything kind of worked out. I got a lot of bluffs through. The heads up was going great and then, you know, it's so swingy when it's that shallow. It shifted back and then I was able to win two flips in a row and I won."
With that victory, Ben Tollerene moves about $9.5 million in live earnings, to add to the eight figures of online results he's raked in over the years, let alone his cash game prowess. One of the best in the world just won another title, and this time it was the final event of the British Poker Open.
Final Table Results: 
1st – Ben Tollerene (£840,000)
2nd – Cary Katz (£360,000)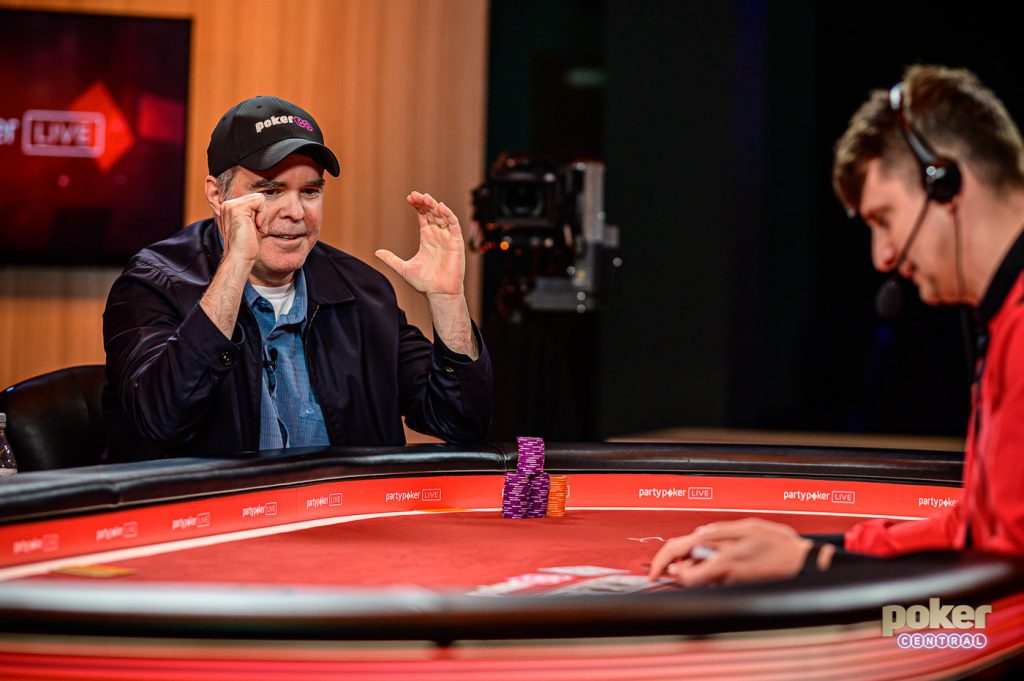 Ben Tollerene called pre-flop with
, then called Katz's shove with
. Could Tollerene hit for the title?
The flop of
was an extremely bad one for Katz apart from not hitting Tollerene's hand directly and flipped Tollerene to 52% favorite.
The
on the turn was safe, but Katz would need to avoid a king, jack, ten or 8 to double through his opponent.
The
came on the river to decide the BPO Main Event, with Ben Tollerene taking the title, winning £840,000 in the process.
Cary Katz, so unlucky to lose both those late all-ins, went from leader heads-up to out in two hands. An incredible run.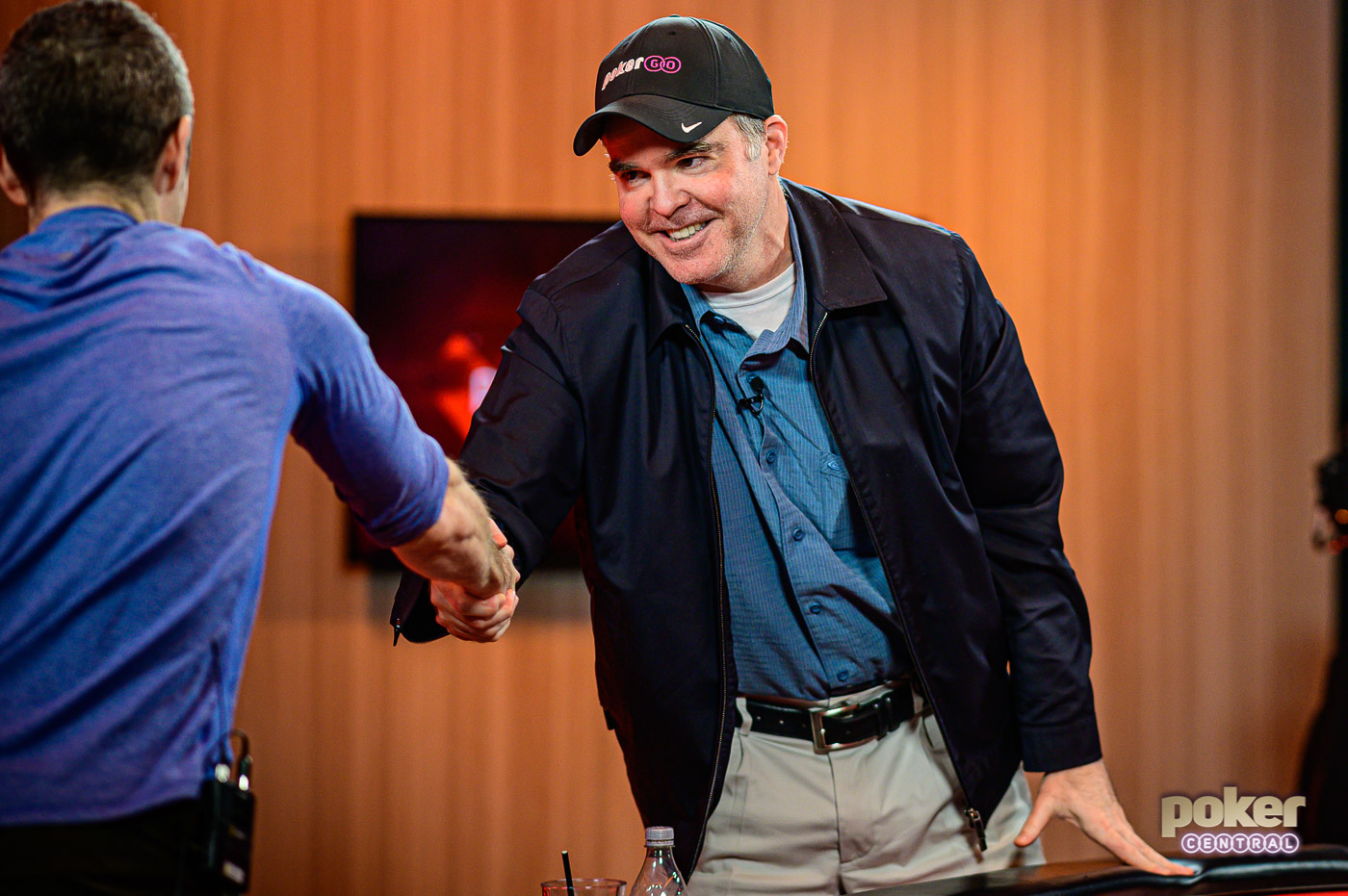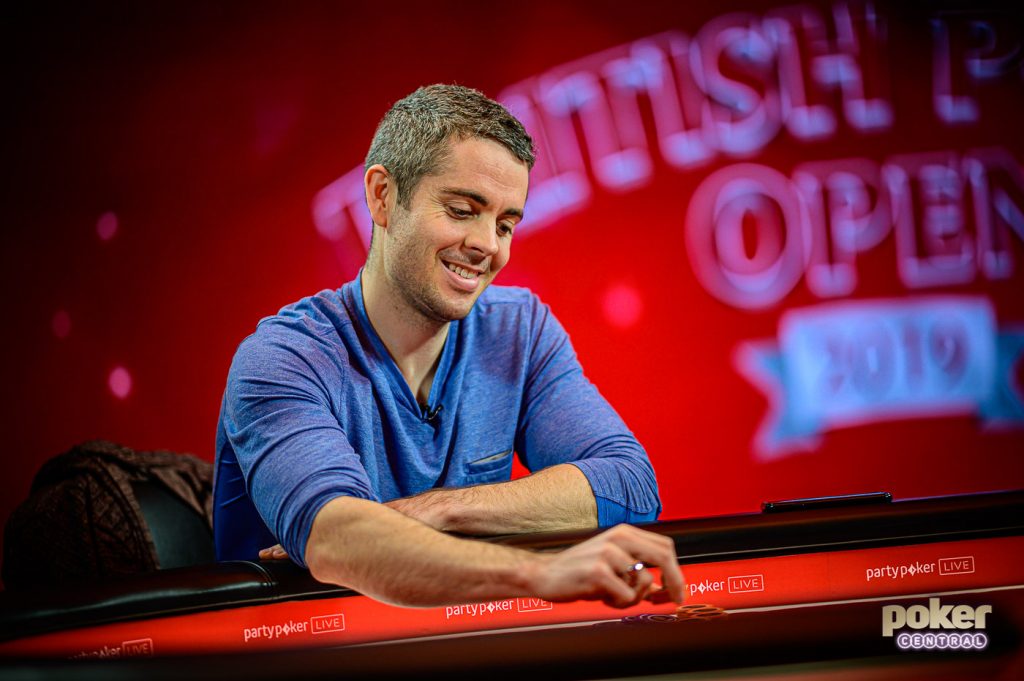 Cary Katz moved all-in with
and was called by Tollerene with
, and if the made hand held, we would see our champion.
The flop of
saw Tollerene move ahead, however, and the
turn kept it that way, but any spade would see a chop.
The river
was neither the
needed for the title or a spade for the chop, and instead, Ben Tollerene now has the chip lead.
Ben Tollerene, known for his online prowess, is showing some serious live chops to stay alive in the face of a Cary Katz tide in this battle for supremacy.
After Cary Katz made it just over 100,000 with
, Tollerene called with
in the latest hand. The flop of
saw Katz represent the ace, betting 125,000 and taking it down.
If money saved is money earned, Tollerene is staying alive.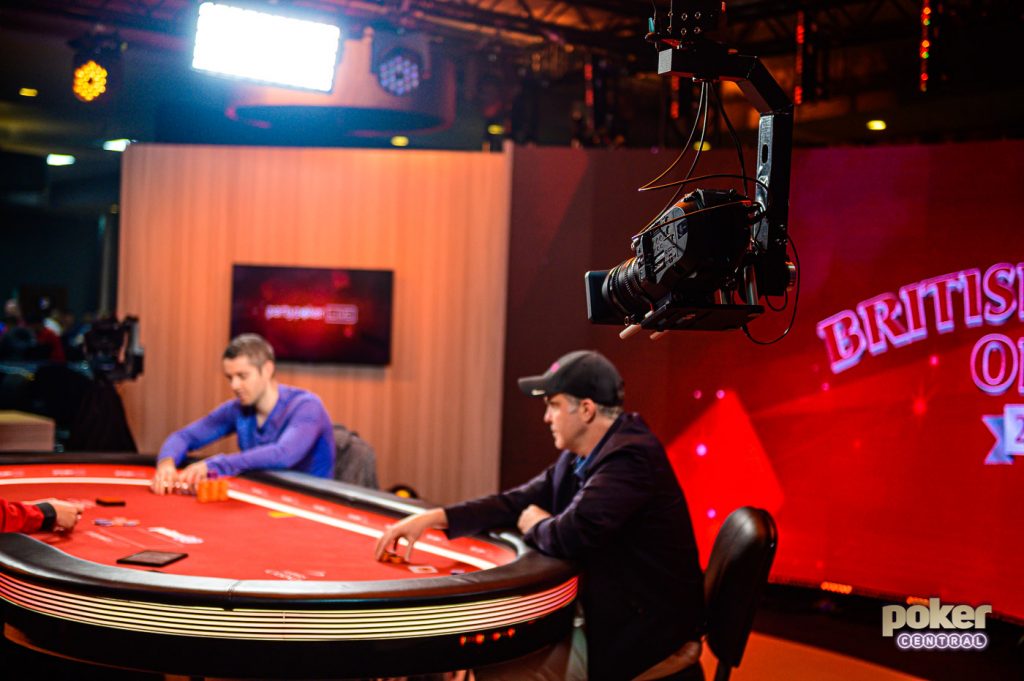 Cary Katz, having doubled back into this heads-up battle, is now almost level after a series of pots aptly described as "small-ball" by the commentary team of Jeff Platt and Brent Hanks in the PokerGO studio.
With some table chat about his lack of comfort post-flop clearly debunked by the expertise in which Katz has clawed this back, the stacks are almost equal, and while Katz has a determined expression across his face, Tollerene is looking away from the table, possibly frustrated at having Katz all-in and at risk twice already in this heads-up… for nothing.
Level
Level 18
Blinds
20,000 / 40,000
Big Blind Ante
40,000
Holding
, Cary Katz moved all-in and was put at risk when he was called by Ben Tollerene's
.
The
flop put Ben Tollerene ahead, and the
maintained his lead, meaning one of 14 outs needed to come for Katz to stay alive.
The river
saw Katz preserve his tournament life, bumping him up to 500,000 in chips and nibbling back at Ben Tollerene's stack again.
The blinds are up, however, meaning Katz has just 12 big blinds.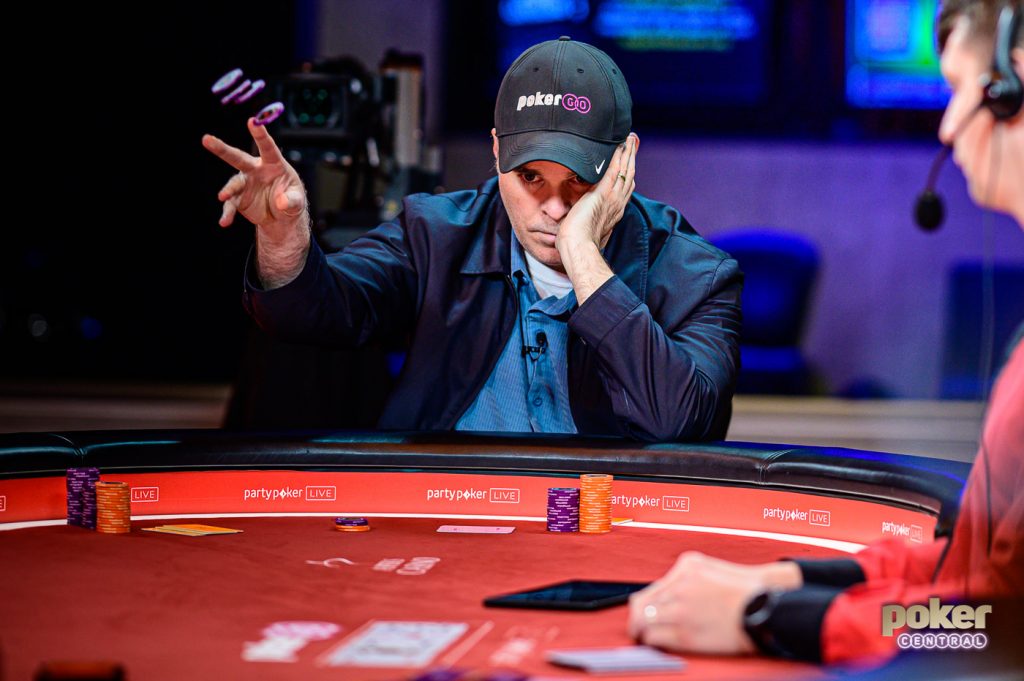 Cary Katz was all-in for 200,000 with
and Ben Tollerene called with
.
Katz, better than 3:1 to beat Tollerene to the vital pot, saw the board of
double him up and give him a shot at victory with 20% of the chips in play now.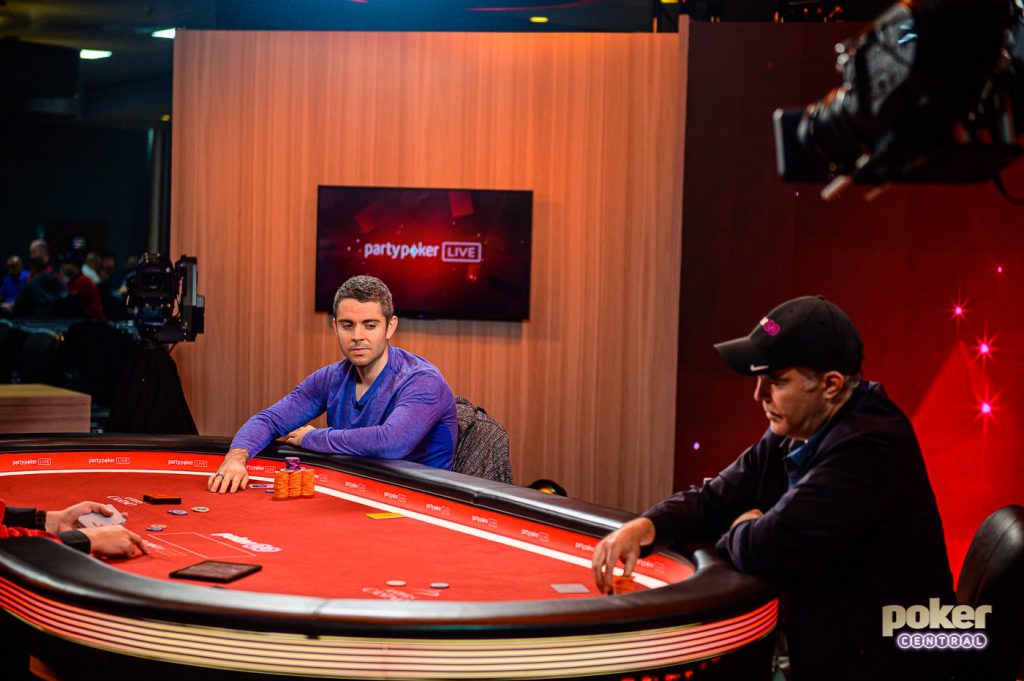 Having worn Katz down to just 300,000, Ben Tollerene looks like he has a powerful lead in this heads-up battle.
With a semi-bluff on a wet board making Katz lay down second pair, Tollerene took a dominating lead, and he's used the last few pots to extend that lead.
Katz just called with
, only to be shoved on by Tollerene with pocket deuces. Another fold from Katz, and Tollerene has 89% of the chips in play.
"You're ruining our content, Ben!" laughed Katz, the man behind Poker Central and PokerGO, of course. "We need to get a few hours out of this!"
Level
Level X
Blinds
15,000 / 30,000
Big Blind Ante
30,000
You're all caught up!
No more pages to load