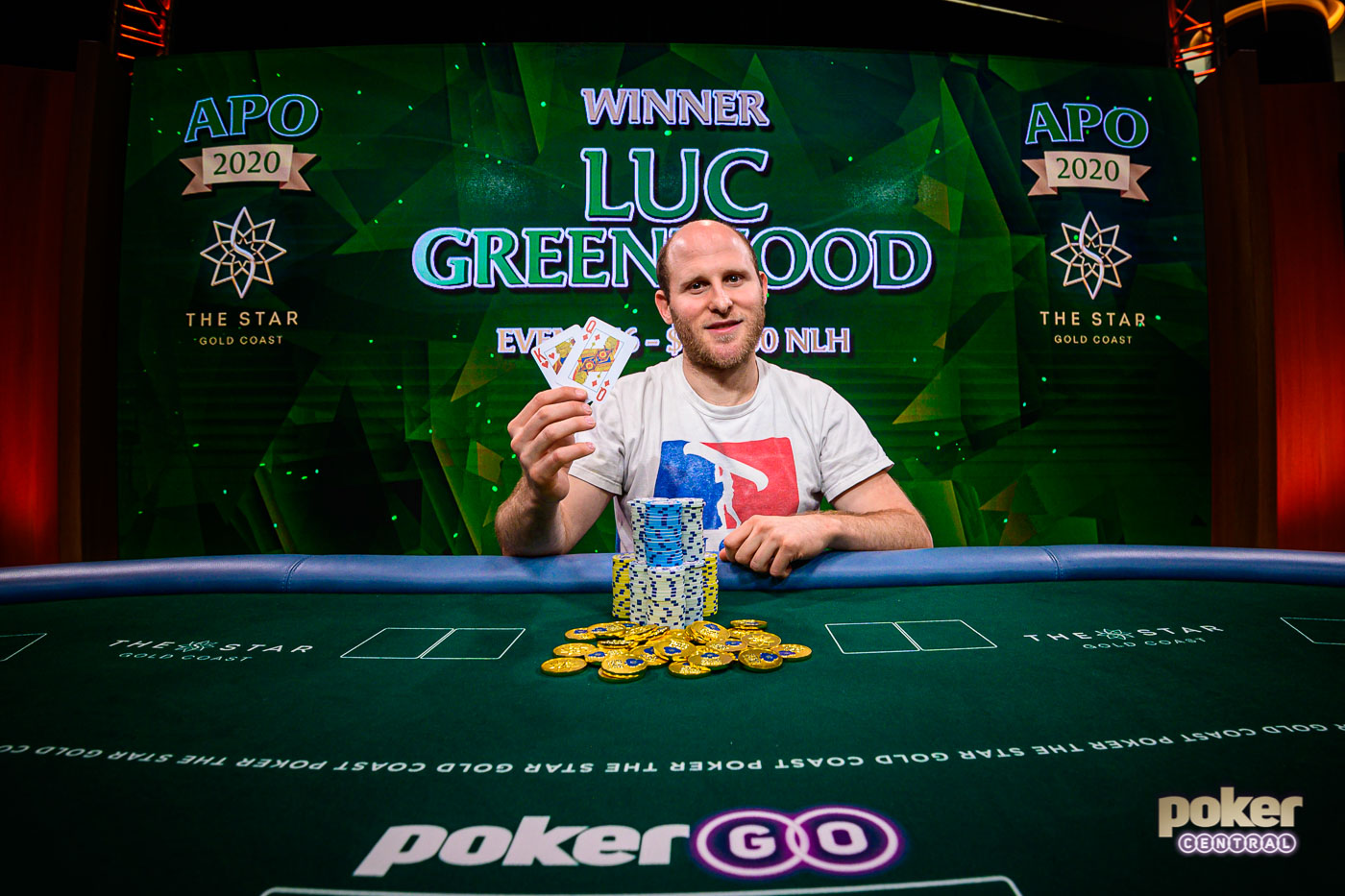 Canadian pro Luc Greenwood took down the biggest first prize of the week so far by winning Event #6 of the Australian Poker Open for $700,000! At this final table, Hungarian Andras Nemeth collected enough points in the Championship race to leave himself with five remaining challengers for the $50,000 top prize.
"This feels great!" Luc Greenwood, almost with a sigh of relief, said after taking down this event.
"I was having a really rough trip to Australia so far with only one min cash so far. This was a tough field and a big battle, and even though it looked like I was gonna run away with it three-handed, I really had to fight for it and I'm glad that I won. I think I played quite well overall."
Follow Live Reporting of the $100,000 Main Event right here. Relive the Event #6 live stream on PokerGO with commentary by Jeff Platt and Brent Hanks here. 
Australian Poker Open Event #6 Results
1
Luc Greenwood
Canada
$700,000
300
2
Mikita Badziakouski
Belarus
$455,000
210
3
Andras Nemeth
Hungary
$280,000
150
4
Chino Rheem
United States
$175,000
120
5
Michael Addamo
Australia
$140,000
90
Luc Greenwood came out swinging by running a big bluff versus chip leader Chino Rheem right off the bat to set the tone for this final table. Michael Addamo became the first player to get knocked out when he got it all in with the nut flush draw against Greenwood's top pair.
Chino Rheem started the day as the chip leader but nothing went his way at the final table. Rheem busted out in fourth place when he shoves ace-deuce over top of Luc Greenwood's raise with ace-jack. This hand put Greenwood firmly in the lead with just three players remaining.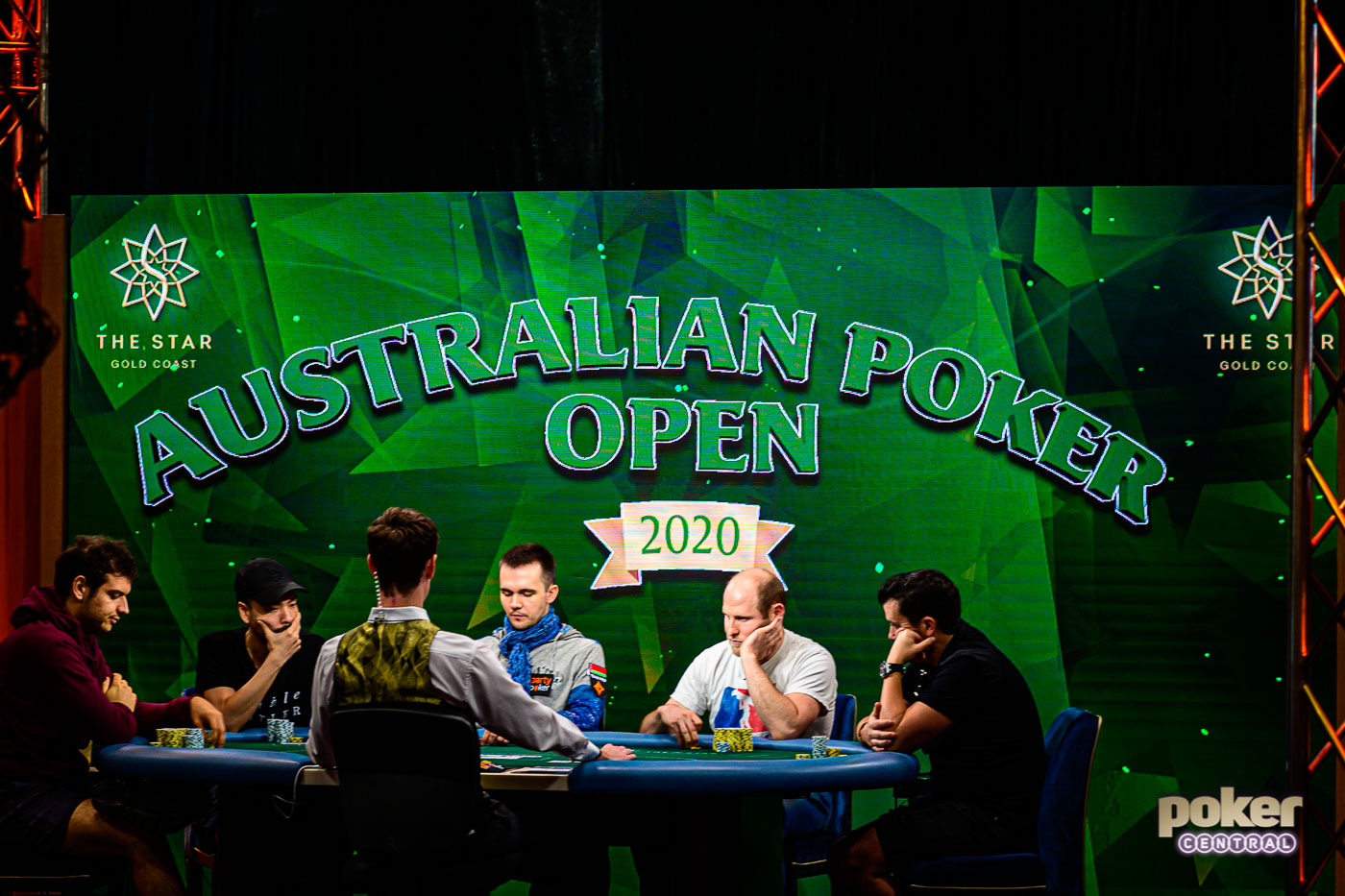 Current Australian Poker Open Championship leader Andras Nemeth was knocked out in third place. Nemeth showed king-jack of diamonds up against Greenwood's eight-five of diamonds. The flop gave Nemeth a pair but Greenwood picked up a gutshot straight who improved to a double gutter on the turn. The river brought a six and the tournament was down to its final two players.
Mikita Badziakouski was unable to overcome the big chip disadvantage as the Belorussian shoved jack-three into Greenwood's king-queen of diamonds.
When asked about what drives him to perform at the highest level, Greenwood alluded to his passion for the game first and foremost.
"I really love the game and I just try to play my best every single day, even if it's just for small stakes online. I always try to focus on how well I played versus how much money I won or lost. If you're playing poker professionally, it's more important that you really enjoy the game no matter what stakes you're playing for rather than getting just excited about the money."
Coming into the final event, only the Top 5 still has a chance to win the Australian Poker Open with Andras Nemeth holding a comfortable lead over the rest of the field.
2020 Australian Poker Open Championship Standings
Name
Country
Payout
Points
1
Andras Nemeth
Hungary
$534,100
630
2
Stephen Chidwick
United Kingdom
$669,000
510
3
Mike Watson
Canada
$241,500
450
4
Luc Greenwood
Canada
$717,700
360
5
Farid Jattin
Colombia
$360,500
360
6
Joni Jouhkimainen
Finland
$231,500
330
7
Timothy Adams
Canada
$416,500
300
8
Erik Seidel
United States
$284,300
270
9
David 'Chino' Rheem
United States
$257,250
240
10
Michael Addamo
Australia
$397,500
210
New to PokerGO? Subscribe right now. Tune into the final table of the $100k Main Event tomorrow at 10pm ET/7pm PT.
| Player | Chips | Change |
| --- | --- | --- |
| Luc Greenwood | 5,250,000 | 4,455,000 |
| Michael Addamo | Busted | -1,495,000 |
| Andras Nemeth | Busted | -245,000 |
| Mikita Badziakouski | Busted | -750,000 |
| David 'Chino' Rheem | Busted | -1,965,000 |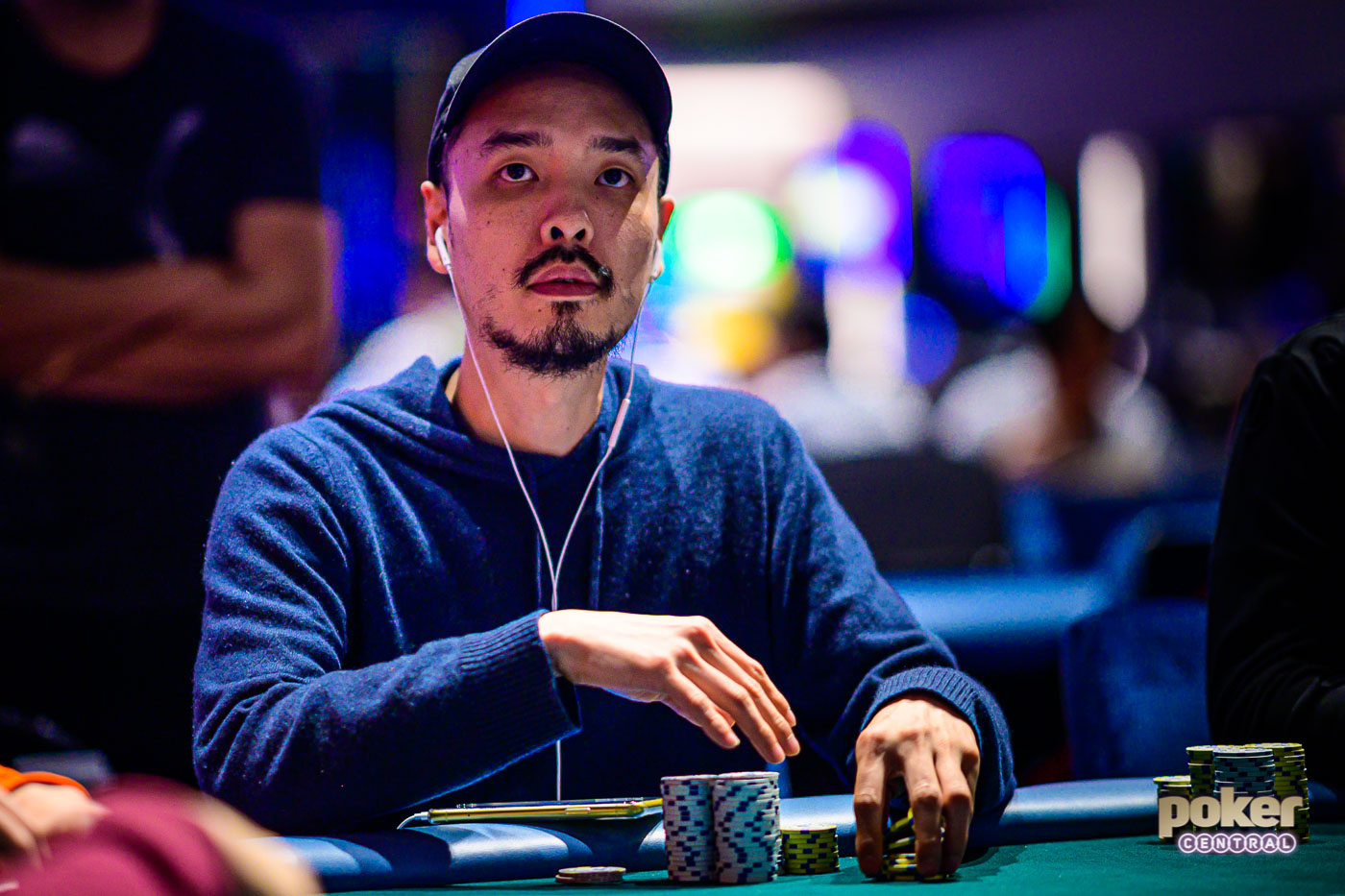 There are two final tables remaining at the inaugural Australian Poker Open and this one is lead by Chino Rheem with $700,000 up top for the winner. Andras Nemeth, by collecting at least 90 points for finishing sixth at a minimum, will take the Australian Poker Open lead today. Nemeth's finishing position today will determine how many players will still have a shot at the $50,000 top prize.
Michael Addamo and Rheem come into today's final table with 120 points, while Luc Greenwood has 60 and Mikita Badziakouski is collecting his first points of the series.
The final table seating and standings are as follows.
| | | | |
| --- | --- | --- | --- |
| Seat | Name | Country | Chip Count |
| 1 | Michael Addamo | Australia | 1,495,000 |
| 2 | Chino Rheem | United States | 1,965,000 |
| 3 | Mikita Badziakouski | Belarus | 750,000 |
| 4 | Luc Greenwood | Canada | 795,000 |
| 5 | Andras Nemeth | Hungary | 245,000 |
The Event #6: AU$50,000 No-Limit Hold'em final table begins at 12 p.m. (AEST) on Friday, January 31, with action continuing until the Event #6 champion is crowned. Follow every hand when the PokerGO coverage begins at 7 p.m. (PT) / 10 p.m. (ET) on Thursday, January 30.
Watch PokerGO coverage of the Australian Poker Open live. Subscribe right now and never miss another final table stream with some of the best of the best.
You're all caught up!
No more pages to load