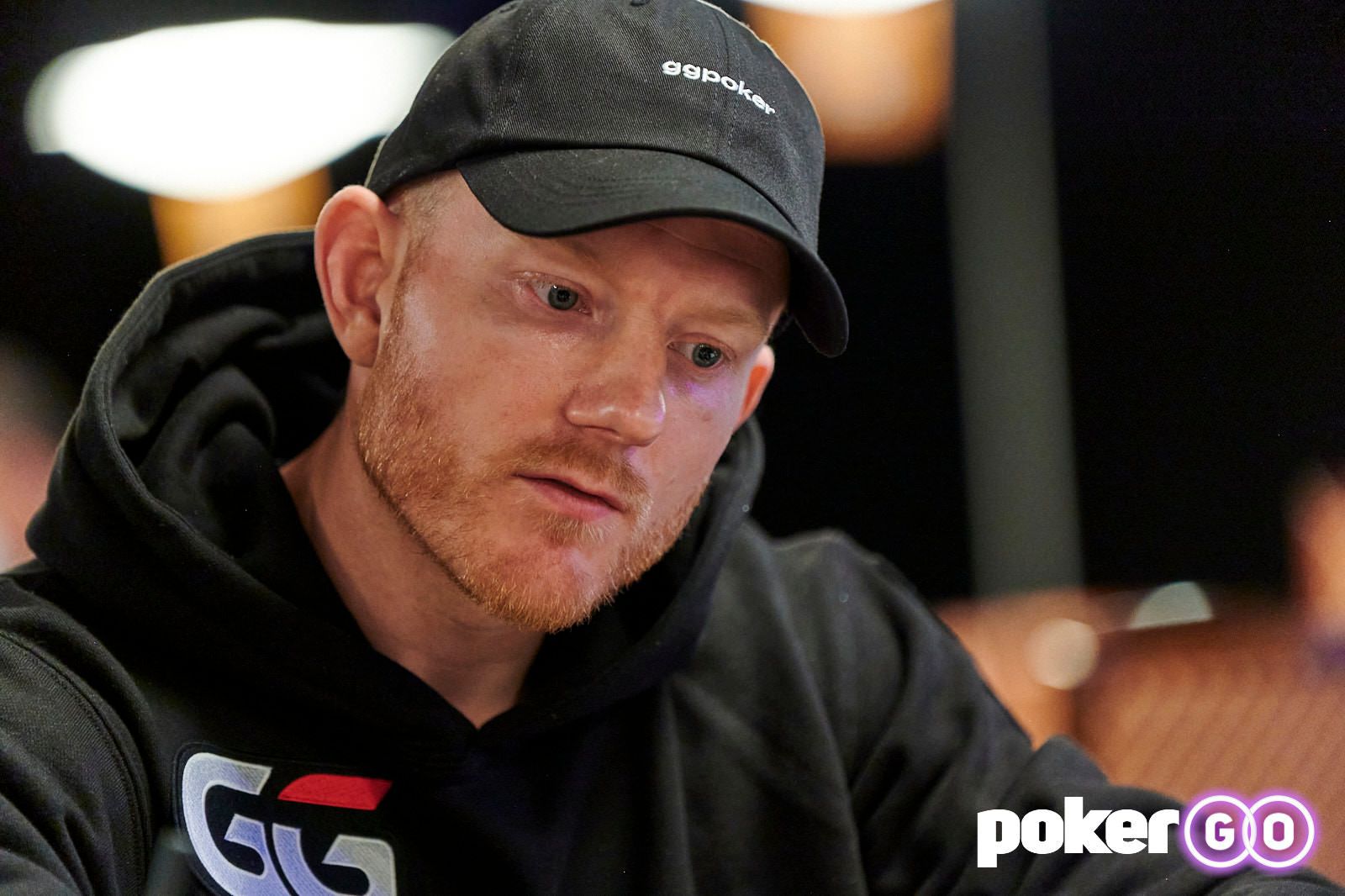 The 2021 World Series of Poker saw seven tournaments in play during Day 6 of the world's biggest poker festival. With winners in three events and drama in the other four formats of poker, there were lasting memories made by some of the best players in the game at the Rio Hotel & Casino in Las Vegas.
Long Ma Busts All Four to Reign in The Reunion
The Reunion has quickly become one of the events of the summer, and the conclusion of the event was no different. With 12,973 total entries, the winner of the $513,604 top prize was Long Ma, who took the bracelet after triumphing on the final day.
Just five players returned to the felt for the dramatic showdown and with an all-American final five, it took just over an hour to find a winner.
Long Ma went into the day as chip leader and Ma used his stack to put pressure on his opponents from the word go. Michael Eddy came into play with the shortest stack and left almost immediately, before Alex Vazquez and Max Tavepholjalern followed him from the Thunderdome.
Giuliano Lentini had improved on his starting stack to put himself in a position to threaten Ma's control of the table, but an expert bluff from Ma, which he showed to his opponent set the scene for his eventual triumph, the final hand seeing Ma win with ace-seven against Lentini's queen-jack after a king-high board played out.
For Lentini, the result was worth a career-high score of $317,352, but it was Ma who took the bracelet and over half a million dollars for the win.
WSOP 2021 Event #4 $500 The Reunion
Place
Player
Country
Prize
1
Long Ma
U.S.A.
$513,604
2
Giuliano Lentini
U.S.A.
$317,352
3
Max Tavepholjalern
U.S.A.
$241,766
4
Alex Vazquez
U.S.A.
$185,281
5
Michael Eddy
U.S.A.
$142,847
6
Anthony Cass
U.S.A.
$110,794
7
Jugal Daterao
U.S.A.
$86,462
8
Derrick Stoebe
U.S.A.
$67,886
9
Adrian Buckley
U.S.A.
$53,625
Jaswinder Lally Wins Dealer's Choice Title
It took very little time for Jaswinder Lally, a.k.a. 'Jesse' to win the seventh event of the 2021 WSOP so far as he took down the $1,500-entry Dealer's Choice event for $97,915 at the expense of bracelet winners and the overnight chip leader alike.
Lally's tournament had been a slow burn until this point as he flew largely under the radar, but he timed his sprint for the line perfectly as he took control of the final table by busting the first two players once the final seven were around the same table.
Andrew Kelsall threatened to add to his WSOP bracelet by winning another, especially when he busted the overnight chip leader Ray Henson in third place. But Lally, who won an important Razz pot to set up the finale, saw it out with a big chip lead put to expert use and claimed $97,915 and his maiden WSOP bracelet after playing the game for a quarter of a century.
WSOP 2021 Event #7 $1,500 Dealer's Choice
Place
Player
Country
Prize
1
Jesse Lally
Canada
$97,915
2
Andrew Kelsall
U.S.A.
$60,514
3
Ray Henson
U.S.A.
$40,062
4
Ian O'Hara
U.S.A.
$27,147
5
Adam Kipnis
U.S.A.
$18,839
6
Christopher Lindner
U.S.A.
$13,396
There were a total of 57 entries in the $25,000 No Limit Heads-Up Championship, otherwise known as Event #11 on the 2021 WSOP Schedule. Plenty of big names enjoyed byes to the Round of 32 as seven players avoided having to play in the Round of 64, but once there, it wasn't easy for anyone.
Players such as former Poker Masters and Super High Roller Bowl winner Sam Soverel crashed out to Johannes Becker, missing out on the chance to face new GGPoker ambassador Jason Koon in the next round.
Adrian Mateos, already a three-time WSOP bracelet winner, busted to Bin Weng, meaning Weng will play Julien Martini in the Round of 16. Ali Imsirovic busted to Henri Puustinen, who will play Cary Katz next. Elsewhere a massive clash between Seth Davies and Jake Daniels saw the latter prevail to face Gal Yifrach in the next round.
With just 16 players remaining, everyone has earned a min-cash of their $25,000 back. However, the top prize of $243,981 is up for grabs along with one of the most coveted braclets of the World Series so far.
WSOP 2021 Event #11 Heads-Up NLHE Championship
Match
Players
1
Gal Yifrach vs. Jake Daniels
2
Johannes Becker vs. Jason Koon
3
Ben Reason vs. Galen Hall
4
Henri Puustinen vs. Cary Katz
5
Dan Zack vs. James D'Ambrosio
6
Bin Weng vs. Julien Martini
7
Aleksandr Shevlyakov vs. Mikita Badziakouski
8
David Peters vs. Gabor Szabo
Each match winner will play the next match winner, for example, Jake Daniels would play Jason Koon in the quarterfinals if both men are victorious.
Event #10 saw Michael Perrone crowned the champion as he raced to victory in the $1,000-entry Super Turbo Bounty NLHE event. Players such as our own Brent Hanks cashed but couldn't catch the final table place they desired, with Perrone seeing off the competition at a fast and furious final table, outlasting players such as Brock Wilson and Scott Podolsky to claim the $152,173 top prize and his first WSOP bracelet.
WSOP 2021 Event #10 $1,000 Super Turbo Bounty NLHE
Place
Player
Prize
1
Michael Perrone
$152,173
2
Pierre Calamusa
$94,060
3
Jeremiah Fitzpatrick
$69,454
4
Scott Podolsky
$51,787
5
Paul Dhaliwal
$38,996
6
Paul Jain
$29,657
7
John Moss
$22,783
8
Badr Imejjane
$17,680
9
Gabriel Ramos
$13,861
10
Brock Wilson
$10,980
Event #8, the $600-entry NHLE Deepstack, played down to five players from 216 Day 2 starters on Tuesday, with Zhi Wu ending the day with the best chance of winning gold.
Each of the remaining five players has never won a WSOP bracelet before, so it will be a showdown between five first-timers when play resumes on Wednesday afternoon at the Rio.
WSOP 2021 Event #8 $600 No Limit Hold'em
Position
Player
Chips
1st
Zhi Wu
46,100,000
2nd
Chrishan Sivasundaram
31,500,000
3rd
Ryan Chan
29,200,000
4th
Nicholas Zautra
15,000,000
5th
Ari Mezrich
13,900,000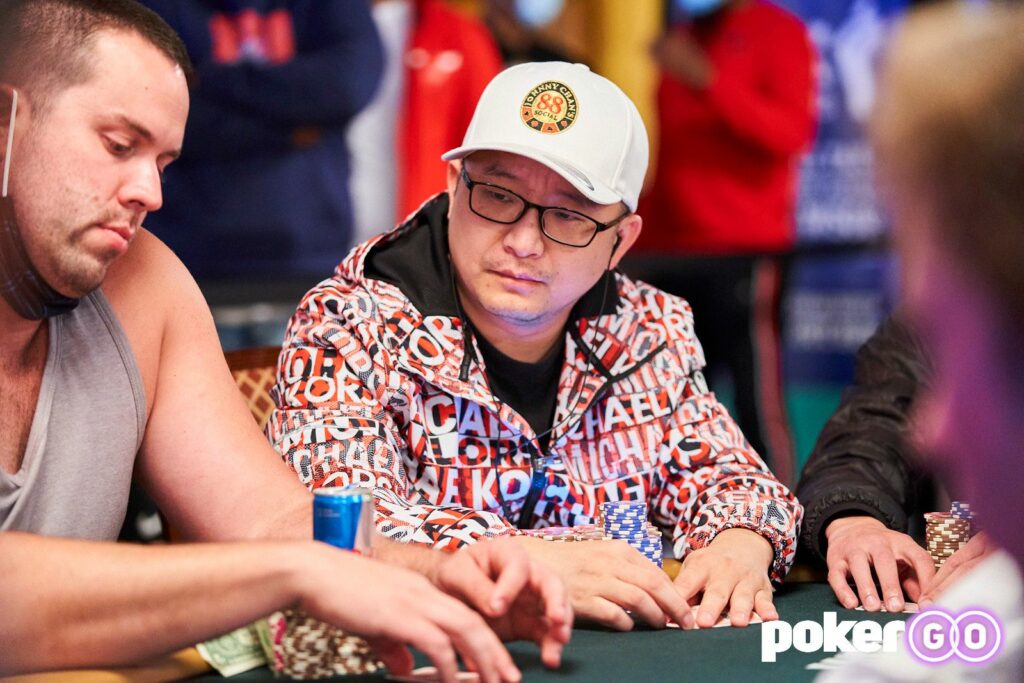 In the $10,000-entry Omaha Hi-Lo 8 or Better Championship, Andrew Yeh bagged the biggest stack as he ended the day as chip leader with 995,000 chips. That was way clear of his nearest rivals at the felt on Day 1, those players being Chris Vitch (650,000) and Alan Sternberg (650,000), with Paul Volpe sneaking into the Top 10 chipcounts on 445,000.
WSOP 2021 Event #9 $10,000 Omaha Hi-Lo 8 or Better Championship
Position
Player
Chips
1st
Andrew Yeh
995,000
2nd
Chris Vitch
650,000
3rd
Alan Sternberg
650,000
4th
Ben Landowski
630,000
5th
Ken Aldridge
595,000
6th
Aditya Prasetyo
560,000
7th
Eddie Blumenthal
555,000
8th
Phil Hellmuth
550,000
9th
Khamar Xaytavone
485,000
10th
Paul Volpe
445,000
Event #12 was the latest event to begin on Tuesday, with Jeremy Maher ending Day 1 as chip leader from 422 entries which were whittled down to just over 130 players. Only 64 players will cash, but there were strong performances from Anthony Zinno (217,500) and Mori Eskandani who bagged up the third-highest stack of 173,500.
With Day 2 going into the money, players such as Barry Greenstein, Joe McKeehen and Ronnie Bardah will all be chasing POTY points, especially with players such as Daniel Negreanu, Adam Friedman and Shaun Deeb all busting on the opening day of the event.
WSOP 2021 Event #12 $1,500 Limit Hold'em
Position
Player
Chips
1st
Jeremy Maher
226,000
2nd
Anthony Zinno
217,500
3rd
Truong Tran
195,000
4th
Kristopher Burchfield
194,500
5th
John Bunch
192,500
6th
Aldon Patatanyan
190,000
7th
John Esposito
187,500
8th
Mori Eskandani
173,500
9th
Arthur Cole
165,000
10th
Tom McCormick
160,500
Connect with PokerGO.com on Facebook, Twitter, and Instagram. Use code "WSOP2021" for $20 off an annual PokerGO.com subscription now!