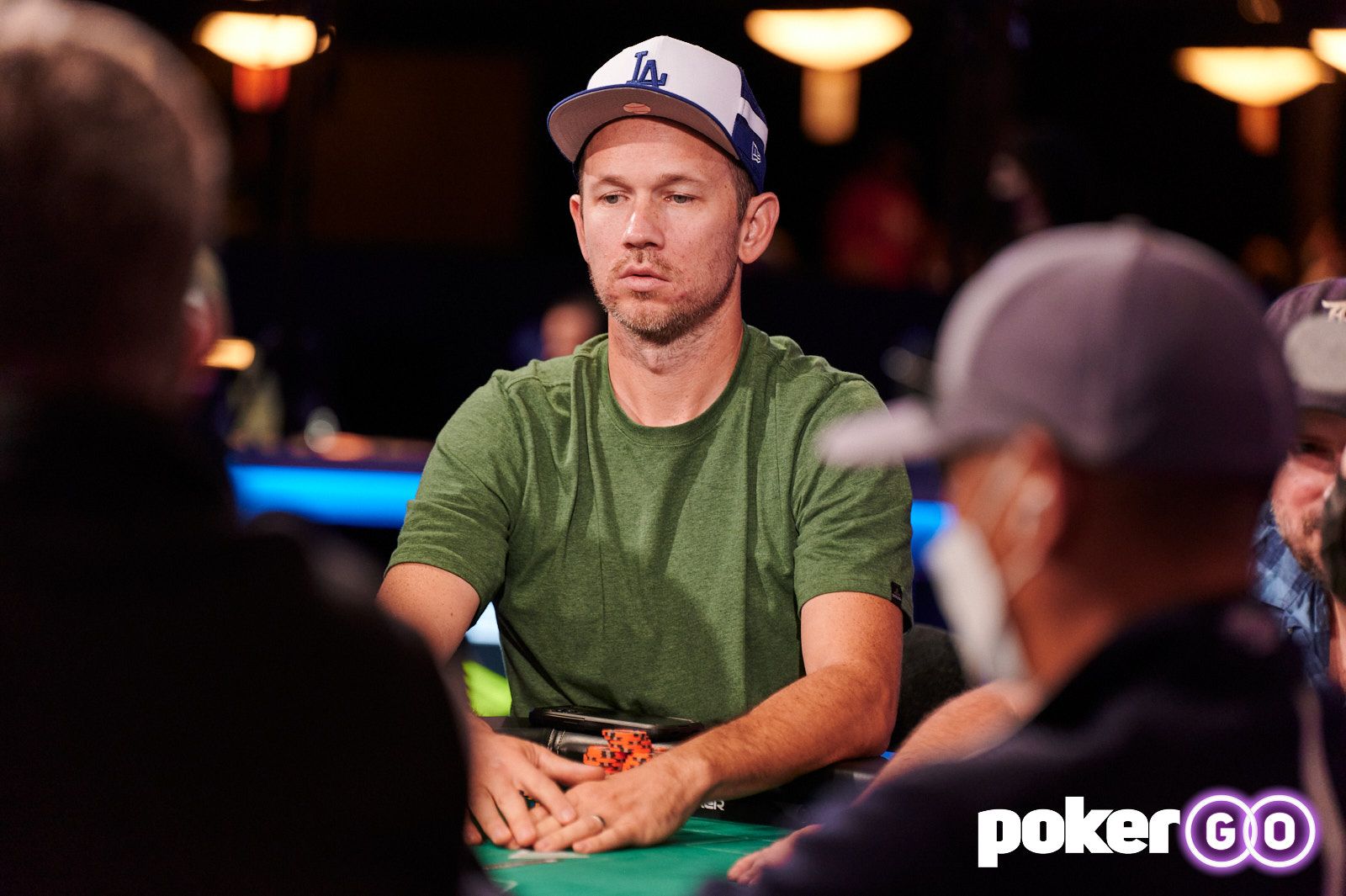 There was a busy night of action at the Rio Hotel & Casino in Las Vegas as two men claimed WSOP bracelets, one being a first-time and the other winning his fourth piece of WSOP gold. With three other events also taking place, there was action all around the Rio on a busy
Jansen Reigns Supreme to Claim Maiden Bracelet
Bradley Jansen took down Event #15, the six-handed No Limit Hold'em event for $313,403 today, with a thrilling heads-up victory against overnight chip leader Jeremy Malod to win his first-ever WSOP bracelet.
Jansen, who recorded his third cash of the 2021 World Series of Poker, saw Mark Liedtke bust against him first with king-queen losing to Jansen's queens. That started a roll for the eventual winner where he was on a collision course with Maldo, who almost immediately knocked out Jesse Yaginums in sixth place with queens himself, Yaginuma's ace-king unable to hit on the ten-high board.
Malod alost busted Ryan Adrada in fifth place, but after Sean Hegarty departed in fourth, one of the most pivotal pots of the day occurred when Jansen flopped two-pair and held against Malod's two overcards and flush draw from the flop.
Malod still led at that stage and went into heads-up with a 3:1 lead after eliminating Ryan Pedigo in third place for $136,070. Jansen came back, however, and making a key straight, worked himself into a big lead.
Malod doubled once but when a third of the total chips were on the line with Malod holding a suited king-three and Jansen ace-ten, a king on the flop was no match for running cards to make Jansen a miraculous straight and end the event in his favor.
WSOP 2021 Event #15 $1,500 6-Handed NLHE
Place
Player
Country
Chips
1
Bradley Jansen
U.S.A.
$313,403
2
Jeremy Malod
France
$193,711
3
Ryan Pedigo
U.S.A.
$136,070
4
Sean Hegarty
U.S.A.
$96,919
5
Ryan Andrada
U.S.A.
$70,013
6
Jesse Yaginuma
U.S.A.
$51,305
7
Mark Liedtke
U.S.A.
$38,146
Monnette Makes the Money for Fourth Bracelet
John Monnette claimed his fourth World Series of Poker bracelet at the expense of Nate Silver in Event #16 as he took down the Limit Hold'em Championship. With 10 players returning to play out the final table, the action was non-stop as Monnette managed to complete a heads-up comeback against FiveThirtyEight founder, Nate Silver.
You can watch all the action from a thrilling denouement to the Limit Hold'em Championship right here:
Event #16: $10,000 Limit Hold'em Championship
Place
Player
Country
Prize
1
John Monnette
U.S.A.
$245,680
2
Nate Silver
U.S.A.
$151,842
3
Eric Kurtzman
U.S.A.
$108,747
4
Terrence Chan
Canada
$79,210
5
Jason Somerville
U.S.A.
$58,697
6
John Racener
U.S.A.
$44,263
7
Scott Tuttle
U.S.A.
$33,979
8
Christopher Chung
U.S.A.
$26,561
9
Kevin Song
U.S.A.
$21,149
10
Ray Dehkharghani
U.S.A.
$18,506
The second day at the felt for Millionaire Maker players took place on a packed Day 1b. Overall, there were an incredible 2,762 entries, with just 607 of those players surviving to make Day 2.
Chip leader after the day ended was Stephen Song, who bagged up an immense stack of 431,000, a total that was a good distance ahead of Michael Nia (405,500) and Clement Van Driessche (397,000).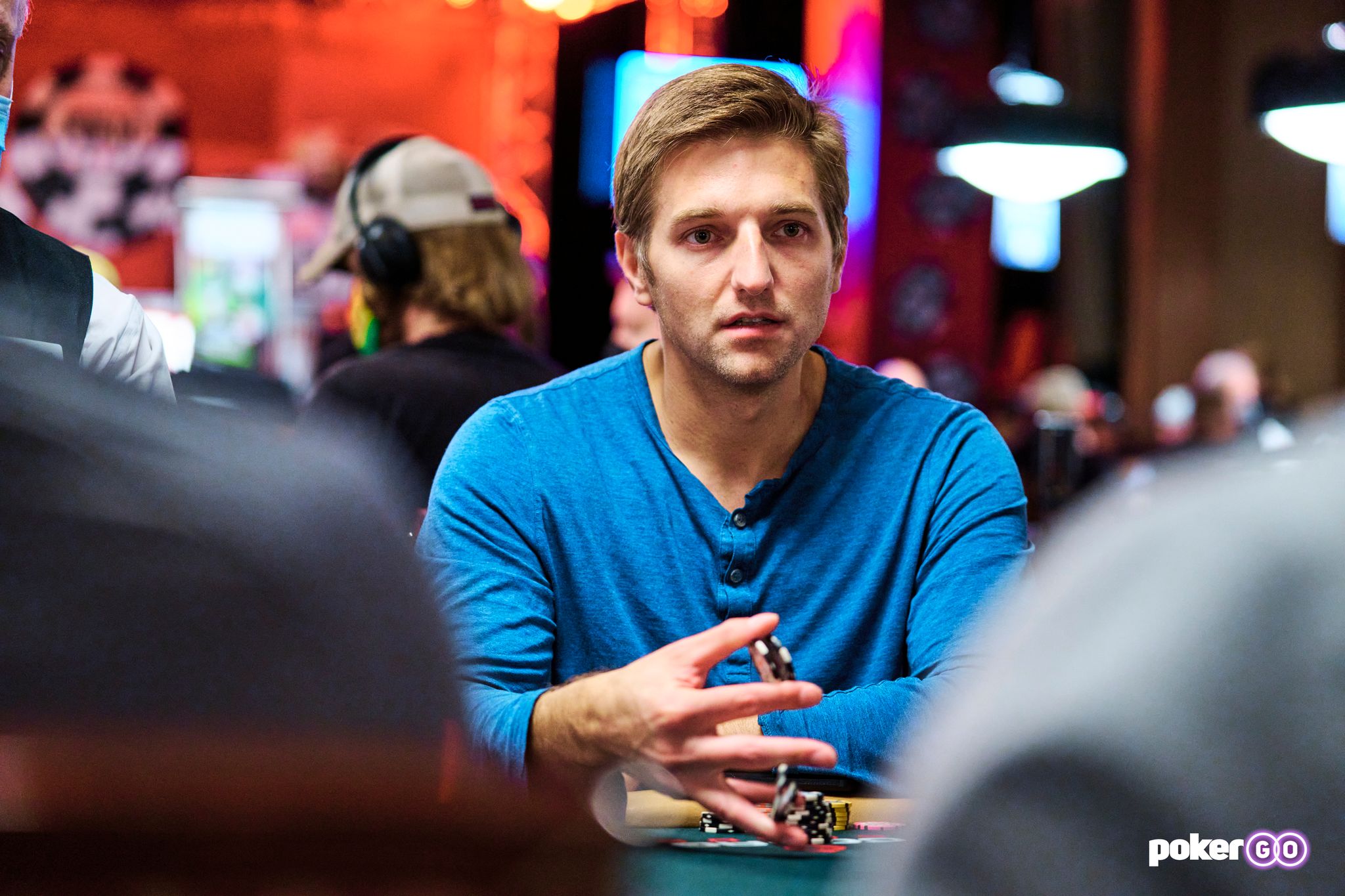 With former WSOP bracelet winners Ryan Hagerty (283,500), Gal Yifrach (155,500) and Michael Gathy (143,000) all making the cut, it's sure to be a stacked Day 2 field.
WSOP 2021 Event #17 Millionaire Maker Day 1b
Position
Player
Country
Chips
1
Stephen Song
U.S.A.
431,000
2
Michael Nia
U.S.A.
405,500
3
Clement Van Driessche
France
397,000
4
Russell Clayton
U.S.A.
394,500
5
Boris Akopov
U.S.A.
347,000
6
Sebastien Comel
France
338,000
7
Nabil Cardoso
Spain
337,000
8
Pierre Calamusa
France
337,000
9
Kou Vang
U.S.A.
334,000
10
Hayato Nagasawa
Japan
330,000
Jason Daly took the chip lead ahead of Brian Yoon before close of play on Day 2 of the $2,500-entry Mixed Triple Draw Lowball event. Daly's stack of 1,595,000 is the one everybody is chasing, with Yoon's total of 1,080,000 a considerable way behind. Elsewhere in the final 12 player, Joao Vieira has work to do with 435,000 chips, while Mike Gorodinksky brings up the rear with the shortest stack of just 130,000.
WSOP 2021 Event #18 Mixed Triple Draw Lowball
Position
Player
Chips
1
Jason Daly
1,595,000
2
Brian Yoon
1,080,000
3
Aaron Rogers
1,025,000
4
Gary Benson
935,000
5
Vladimir Peck
870,000
6
Michael Trivett
750,000
7
Carlos Rodriguez
675,000
8
Brian Tate
475,000
9
Hal Rotholz
455,000
10
Joao Vieira
435,000
11
Venkata Tayi
390,000
12
Mike Gorodinsky
130,000
Bolivian player Jose Paz leads the way after Day 1 of the $10,000 Seven Card Stud Championship, otherwise known as Event #19 on the 2021 WSOP schedule. Paz bagged up 341,000 chips on Day 1, considerably more than his nearest challengers, Jason Gola (292,500) and Adam Friedman.
With Taiwanese player James Chen and French professional Julien Martini both in the top 10 chipcounts, there is a truly worldwide feel to the event which saw 46 runners whittle down to just 18 Day 2 hopefuls.
WSOP 2021 Event #19 $10,000 Seven Card Stud Championship
Position
Player
Country
Chips
1
Jose Paz
Bolivia
341,000
2
Jason Gola
U.S.A.
292,500
3
Adam Friedman
U.S.A.
291,000
4
Anthony Zinno
U.S.A.
282,500
5
Thomas Butler
U.S.A.
195,500
6
Jack McClelland
U.S.A.
178,500
7
Matt Grapenthien
U.S.A.
168,500
8
James Chen
Taiwan
152,000
9
Paul Mangine
U.S.A.
150,000
10
Julien Martini
France
132,000
Connect with PokerGO.com on Facebook, Twitter, and Instagram. Use code "WSOP2021" for $20 off an annual PokerGO.com subscription now!