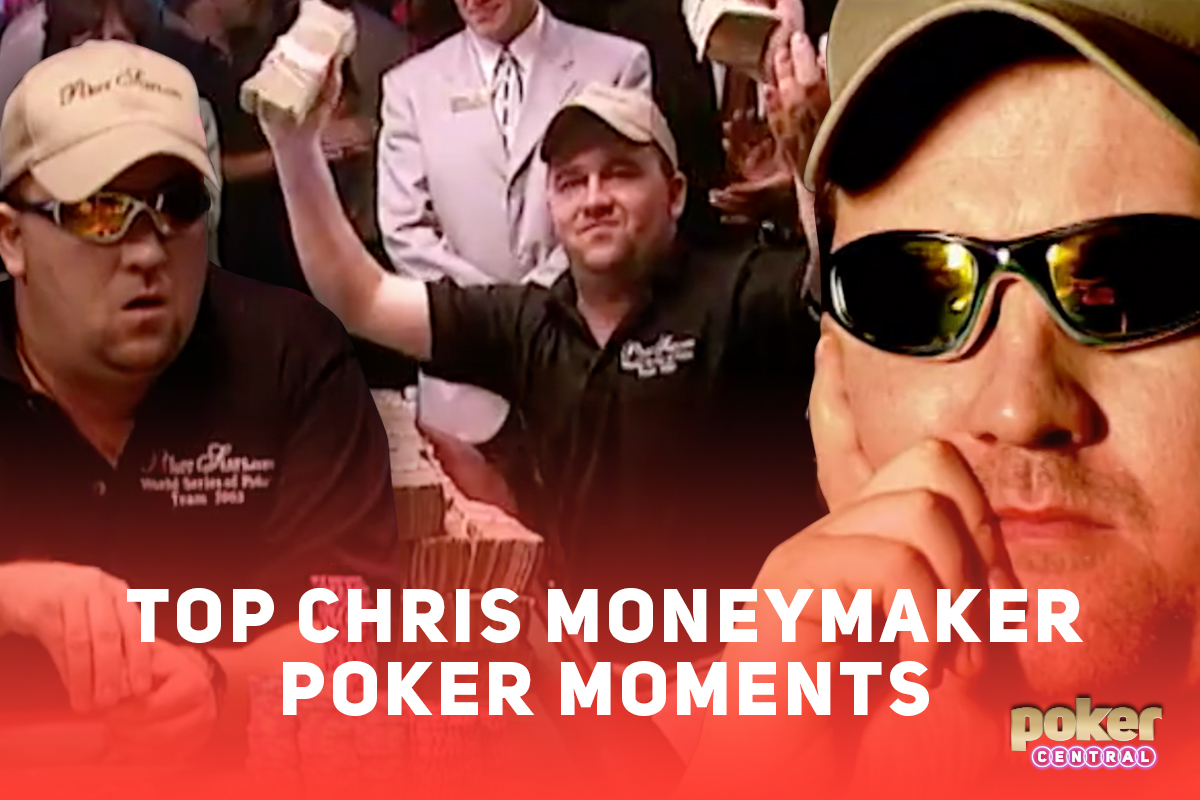 Chris Moneymaker is a name that will forever be tied to the explosion of popular poker. When Moneymaker won an online satellite into the 2003 World Series of Poker Main Event and ended up winning the event for $2.5 million, he created poker history. But that wasn't the end of the Chris Moneymaker story. In a way, it was just the beginning.
THE MAN WHO WON THE WORLD
Some poker results do more than signal the arrival of a particular player. They define the time they exist in, but they also feel timeless and herald the changing of an era, a movement forward for the game as a whole. It is an understatement to say that the 'Moneymaker Effect' that was kickstarted in 2003 had a massive effect on poker, especially live poker and qualifying from satellites.
The winning moment for Moneymaker in triumphing against Sammy Farha, who would win $1.3 million for his runner-up result still sends a shiver down the spine. But Moneymaker didn't only take down Farha, with 'Action' Dan Harrington coming in third in the same Main Event. Check out The Championship Run on PokerGO to watch Chris Moneymaker's five best moments from the 2003 WSOP Main Event.
The river that changed the poker world forever…

The Championship Run starts with @ChrisMoneymaker's 2003 @WSOP win and this instant-classic against @philivey. Watch now: https://t.co/Ptqoed0xFo 📺 pic.twitter.com/BiWmgyEXob

— PokerGO (@PokerGO) March 31, 2020
When it comes to entertainment, Moneymaker pays off every time. Not only does he make a fun player to watch at the felt, but away from the game itself, he is box office gold whenever he's on camera. When the popular Poker Central quiz series The Big Blind kicked off with three players, Norm Macdonald and Justin Young were joined by the Vegas legend Moneymaker and it was poker TV gold.
CASH IS KING TO MONEYMAKER
The perception of Moneymaker could easily be that he is a player who prefers tournaments over cash games, and certainly, his legacy will be led by his success in tournaments purely because of his epoch-making victory back in the summer of 2003.
Moneymaker is no dog in the fight of any cash game and he showed exactly that back in late 2018, when he took on some of the biggest and best poker players in the world…and Uncle Ron in an episode of Friday Night Poker.
THE LIVING LEGEND
Now a man who can warm a room with his smile, Moneymaker is the cheery cockroach of the PokerStars team, surviving the last couple of years of culls which have seen players like ElkY, Jason Mercier and Daniel Negreanu all jump ship.
Moneymaker's Road to PSPC has been a real positive for his employers in the last couple of years and his story is one that is completely unique. While his happy ending was virtually the kick-off to his entry into the poker zeitgeist, Moneymaker has since proved that his story needs no conclusion.
While many others who hailed from the generation of players he first inspired have since retired, Moneymaker is still winning at the game he loves so much.
Poker owes Chris Moneymaker a great deal, as the Pokerography on his life story detailed with panache.
You can want a multitude of poker documentaries, as well as live-action and archive footage from the World Series of Poker by subscribing to PokerGO today. Like Moneymaker must have thought when he registered for that fateful online satellite 16 years ago, what are you waiting for? Until April 30, use promo code WATCHPARTY to check out PokerGO for free for 30 days.