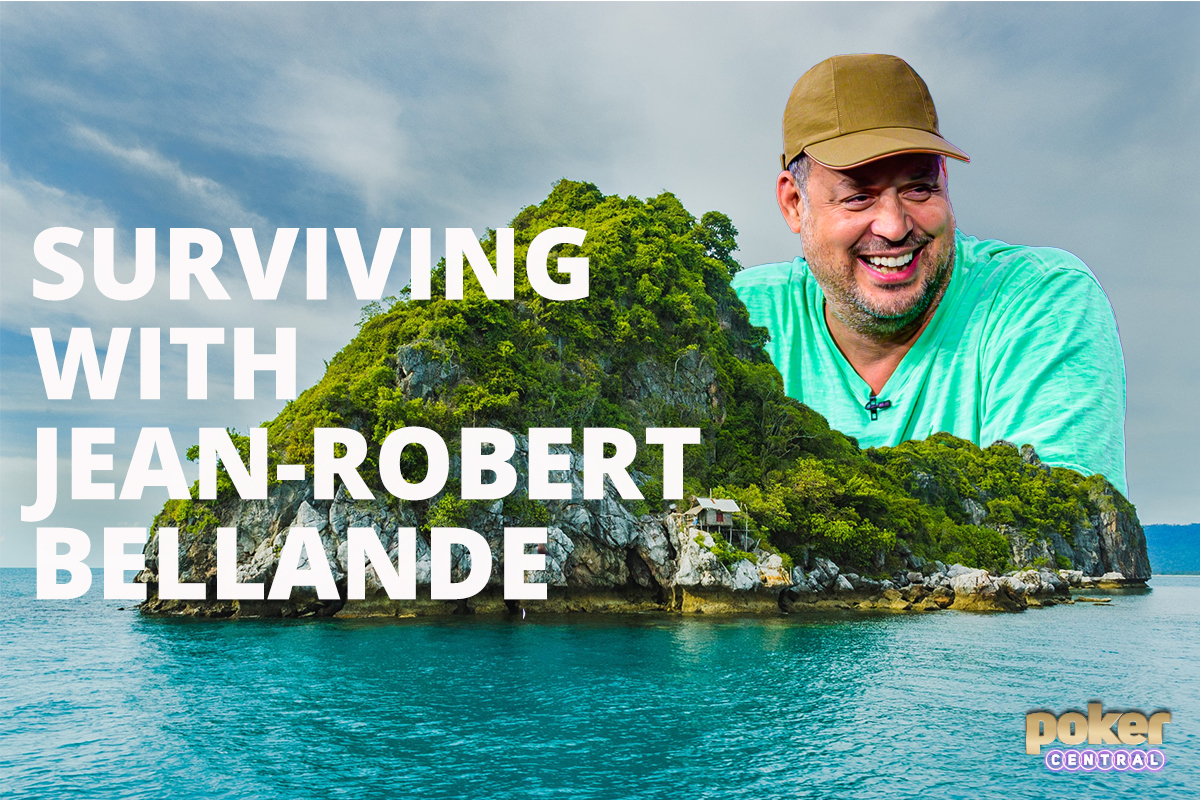 Poker legends are a variety of big names, big personalities and those who are a huge success at the felt. If you're Jean Robert Bellande, then you tick all three of those boxes. While many have speculated on Jean Robert Bellande net worth, but suffice it to say that Bellande has been a huge success at the table, with just under $3 million in tournament winnings alone.
Bellande is mostly a high stakes cash game player who plays both mixed games and No Limit Hold'em, ideally while smoking a real Cuban cigar with some top-shelf wine to go along with it. Having access to some of the best and most exciting cash games in the world. Bellande has been seeing with celebrities such as Dan Bilzerian, Kevin Hart, and Steve Aoki.
THE ULTIMATE POKER SURVIVOR
As well as being a highly accomplished poker player, Bellande appeared on the Survivor: China edition, and though he was voted out eighth after some spicy bust-ups along the way, he did eventually call the winner, voting for Todd Herzog to take the million dollars. As well as a reality TV star, Bellande also ran nightclubs, and is living the kind of life that might make other aspiring poker players want to 'go broke' if it means living like 'JRB'!
BAD BEAT BELLANDE
As Bellande once told the makers of Poker After Dark, he can get pretty unlucky in their games, and while that's true in this clip, no-one wears it better than Bellande!
Bellande is all for the theory that once a bad beat has been fully processed it's easy to get past it, just he was when this monster one rolled in on his table:
In case you missed it, this happened at our table early this morning: pic.twitter.com/9xuZr9YxdW

— Jean-Robert Bellande (@BrokeLivingJRB) November 20, 2019
PART OF THE PAST AND FUTURE OF POKER
A WSOP bracelet winner, Jean-Robert Bellande did it the hard way, winning big at the 2018 World Series of Poker, when he took down his only World Series of Poker bracelet to date by winning $616,302 in the $5,000entry No-Limit Hold'em 6-Max event.
Never happy with staying where he is, Bellande is all about self-improvement and pushing himself with constant challenges in life, and it's a sure thing that Jean-Robert Bellande will be playing future games on PokerGO, with shows such as Friday Night Poker, Poker After Dark and the newly-returning High Stakes Poker made for his brand of play and style. He was a popular addition to the recent Rob's Home Game show, which featured some of the biggest cash game pots of all time!
Jean-Robert Bellande has given more than one or two players a 'reality check' so it was appropriate that he was on board for Reality Check Week on Poker After Dark when the series made its comeback. In fact, Bellande has made it his mission to go from zero to a million, so when the odd rough day comes his way, he can take it in his stride.
Hope everyone is having a better Thursday than @BrokeLivingJRB… pic.twitter.com/fgyVFTa9lM

— PokerGO (@PokerGO) December 13, 2019
Bellande, who turns 50 in September, will always be one of the biggest players in the game, and a bona fide poker legend to boot. Catch him in forthcoming games on PokerGO by subscribing today and you'll have 24/7 access to the best poker content on the planet.