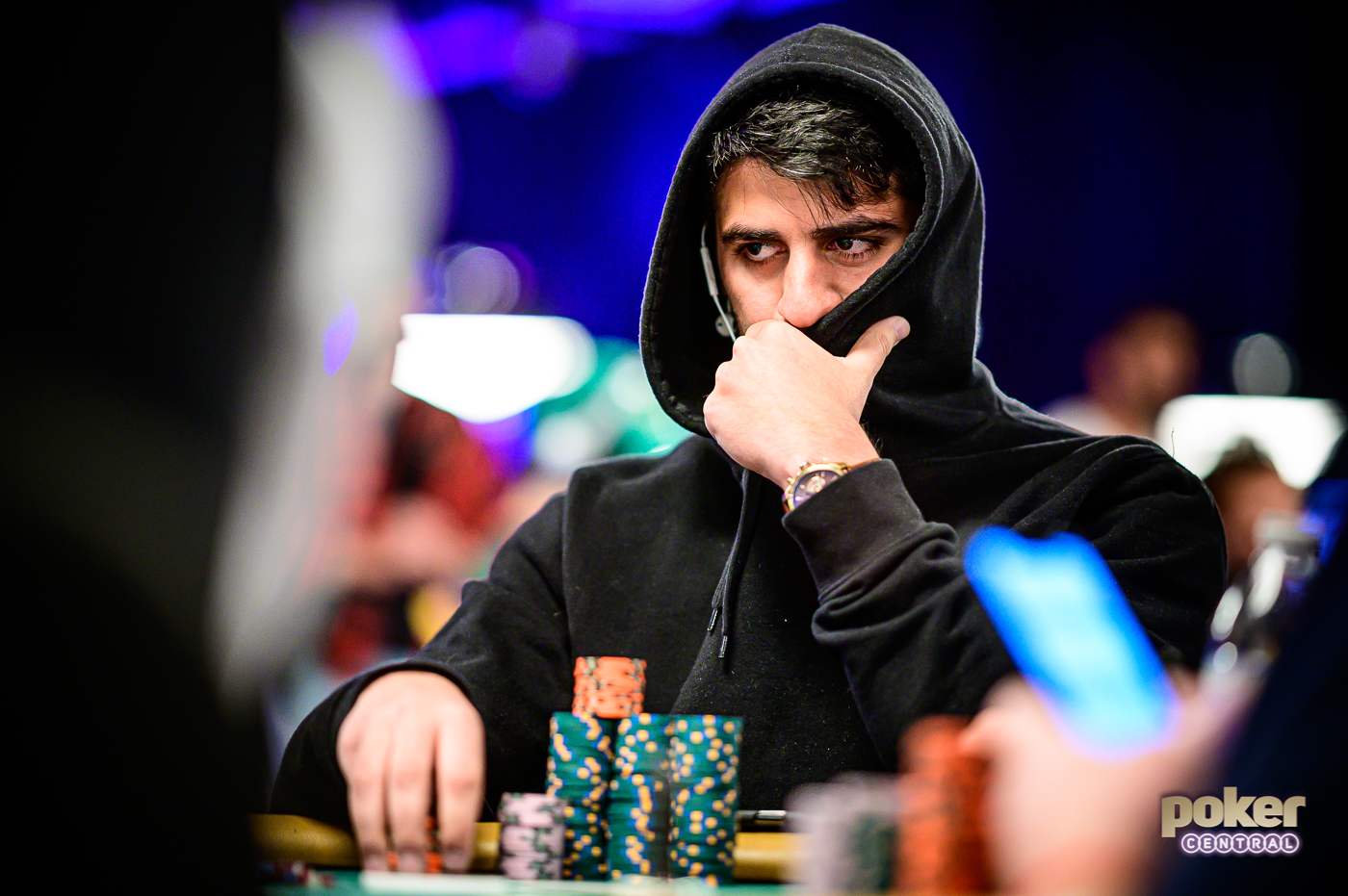 Fourteen years after his father was hoisted into the air, draped in an Australian flag, while his uncle and friends chanted "Aussie, Aussie, Aussie, oi, oi, oi," Daniel Hachem made a World Series of Poker Main Event run of his own. Sadly, Hachem was eliminated on Day 6 finishing in 79th place for $98,210.
Disappointed with his finish, Hachem called this result "bittersweet" after having had a good stack for the majority of the last few days.
"I was 70 eliminations away from the final table and that would've been amazing. I'm still super happy, this was only my second Main Event and to make Day 6 is a massive achievement."
About playing under the banner of his father winning the 2005 Main Event for the last two days, Hachem said, "It was pretty surreal, I'm still pinching myself. I was sitting over in the orange section yesterday where my dad's poster is hanging in the corner and after every hand I'd just look up, saying to myself that this is insane."
Daniel started playing poker in the weeks following his father's 2005 WSOP Main Event win when he was just 10 years old. Having slowly progressed as a player through both home games, live and online play, he's now reached a level where he competes in the big events from time to time.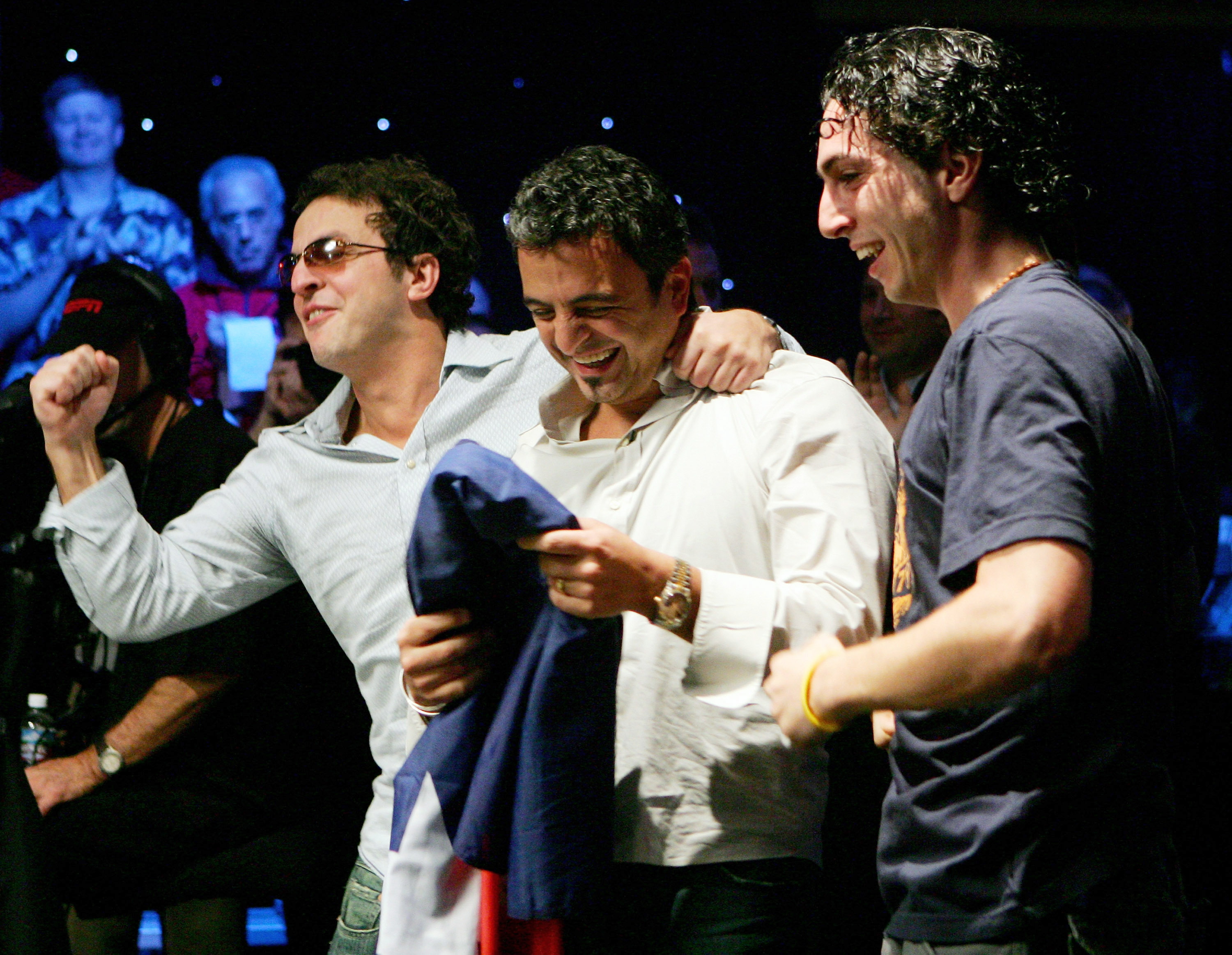 Over the course of his six-day run in this event, Daniel relied on his father for advice whenever he needed it. The two chatted about hands constantly as he was maneuvering his way through the massive field. Growing up with the game, and his father being one of its biggest stars during the boom era, poker has been a big part of Daniel's life.
"When dad won in 2005, we flew over to Las Vegas right after and after he taught us the basics I basically haven't looked back since."
While to some drawing comparisons between father-son relationships in professional sports might be fun to look into, Daniel didn't feel any such pressure during his run in the Main Event.
"What my dad has done is extremely hard to repeat and I think people understand that. It would've been amazing to do it but I didn't feel any pressure. It's really hard to win a poker tournament."
To the question whether he's a better player than his dad was back in 2005 due to the constant evolution of poker, Daniel laughed, "That's tough! I don't know, the game has changed so much but I've got no idea."
The young Hachem will now go back to Australia and resume his normal life working in structural engineering before ramping up his poker play towards the 2020 Aussie Millions.
"My dad really believed I was going to make the final table and would come close to winning it but I'm sure he's proud of how far I've come. It's great to have a dad like mine who constantly supports me and gives me advice whenever I need it."
Headed for the exit to collect the largest payout of his poker career, Daniel shared with us the biggest piece of advice his father gave him, words that probably have deep roots in the 2005 Main Event victory that changed poker in Australia, and the Hachem family, for good.
"Just to go with your gut. If you feel that you have the best hand, just go with your gut."
Watch the WSOP Main Event on ESPN and PokerGO. Tune in for Day 6 coverage on PokerGO from 3:00 pm local Las Vegas time until 1 am.