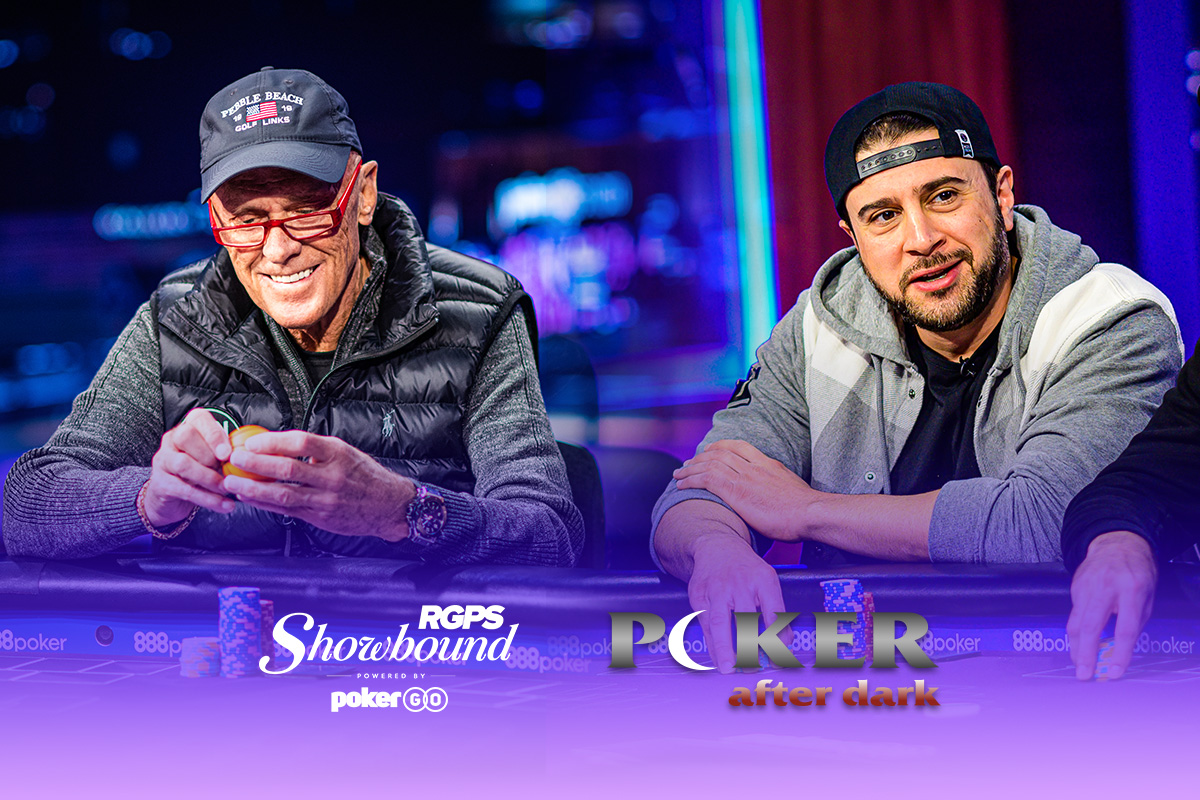 The RUNGOOD Poker Series has been around for five years and this week two of its players played on Poker After Dark inside the PokerGO Studio to cap off the Showbound promotion that started last year.
Preliminary event winners at the RUNGOOD Poker Series and players who reached the final table of Main Event received a freeroll satellite at the Hard Rock Tulsa with two $5,000 Sit & Go seats and the high roller experience of a lifetime at the PokerGO Studio in Las Vegas up for grabs.
The two lucky winners were Clyde Lorance and Woody Kaawar who we caught up with to talk about their journey as well as Tana Karn, founder & CEO of the RUNGOOD Poker Series, who made the trip his home in Tulsa, Oklahoma to support the two qualifiers.
"Oh, it's a dream come true," Karn said about seeing Clyde and Woody play under the bright lights on the Las Vegas Strip.
"It's magical. The poker world is a small one, it's a family environment where you know everyone, from behind the cameras, people doing the commentary, and people playing in the game. Coming here is like being at a home game with higher stakes and brighter lights and being able to share that with two players that have supported our tour is an over-the-moon experience for me."
Karn is very hands-on when it comes to his tour and players, exchanging messages with them continuously to ensure their Las Vegas trip is perfect, what they were getting themselves into, and what to expect.
"Woody has been very excited from the start and Clyde was just getting over a hospital visit and it felt to me as though this trip was a big motivation for him to recover quickly."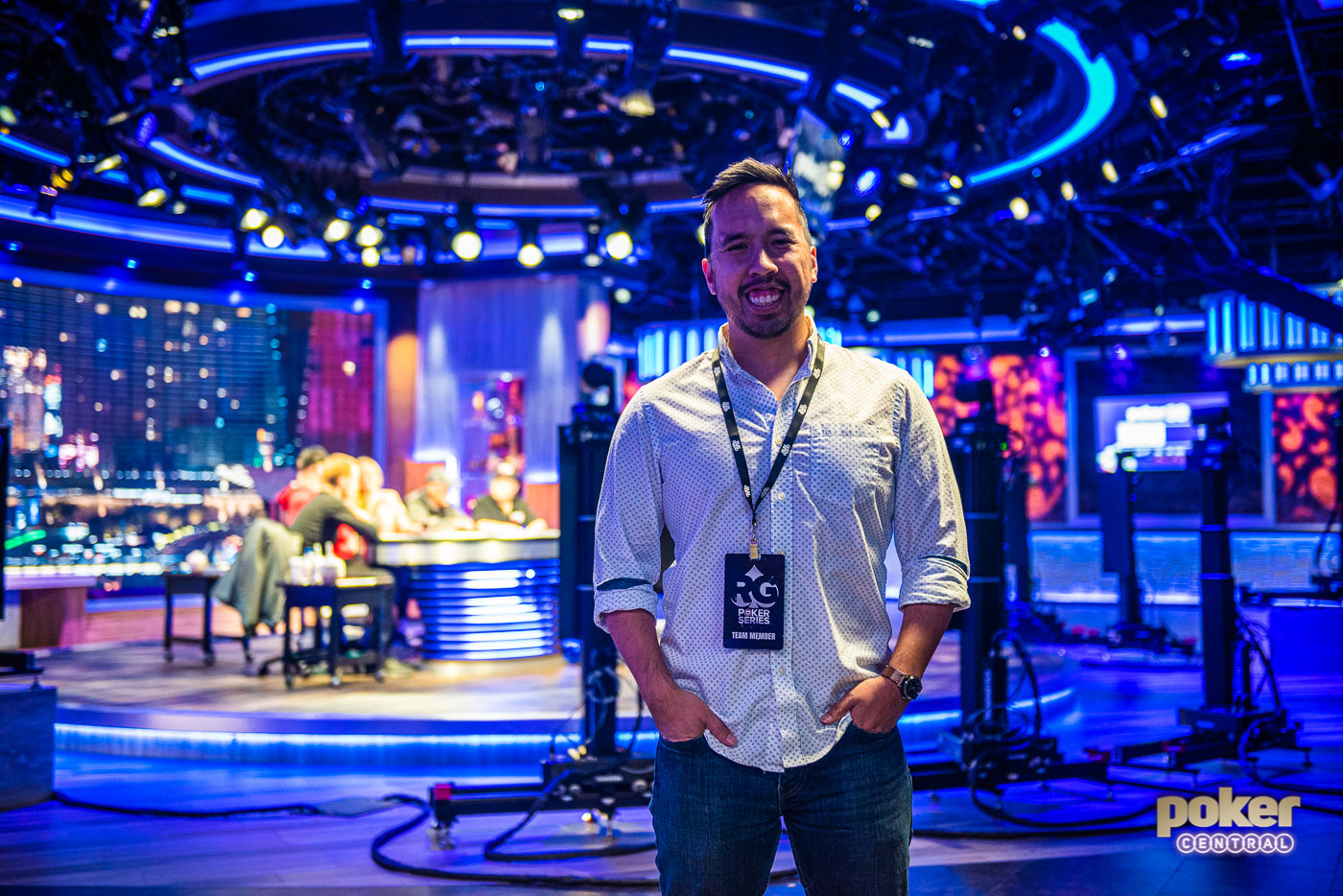 The Showbound Journey
While Woody brought out some of his friends from his home in Texas, and Clyde traveled here with his wife from Missouri for a nice week-long trip, most people that chased after the Showbound dream were watching the action from home. Across the RUNGOOD Poker Series, a total of seven stops generated a ton of players for the Showbound Qualifier that saw two winners make it to Las Vegas.
Despite some having to drive more than seven hours to make it to the Showbound qualifier, which took place on a Monday, more than 80% of all eligible players made the trip. While extremely happy with that turnout, Karn was even more pleased with the player's desire and enthusiasm for this promotion as a whole.
"Our events are in the Mid West and the South mostly and Showbound offered them an opportunity to win a trip to Las Vegas and to play on Poker After Dark. Seeing the enthusiasm for the game and our series, as our numbers across the series were up, is special."
"We created something on a small scale with a big stage feel. Showbound was created with Poker Central to celebrate poker and to celebrate its players and give the players at the low and medium stakes some extra, well deserved, shine."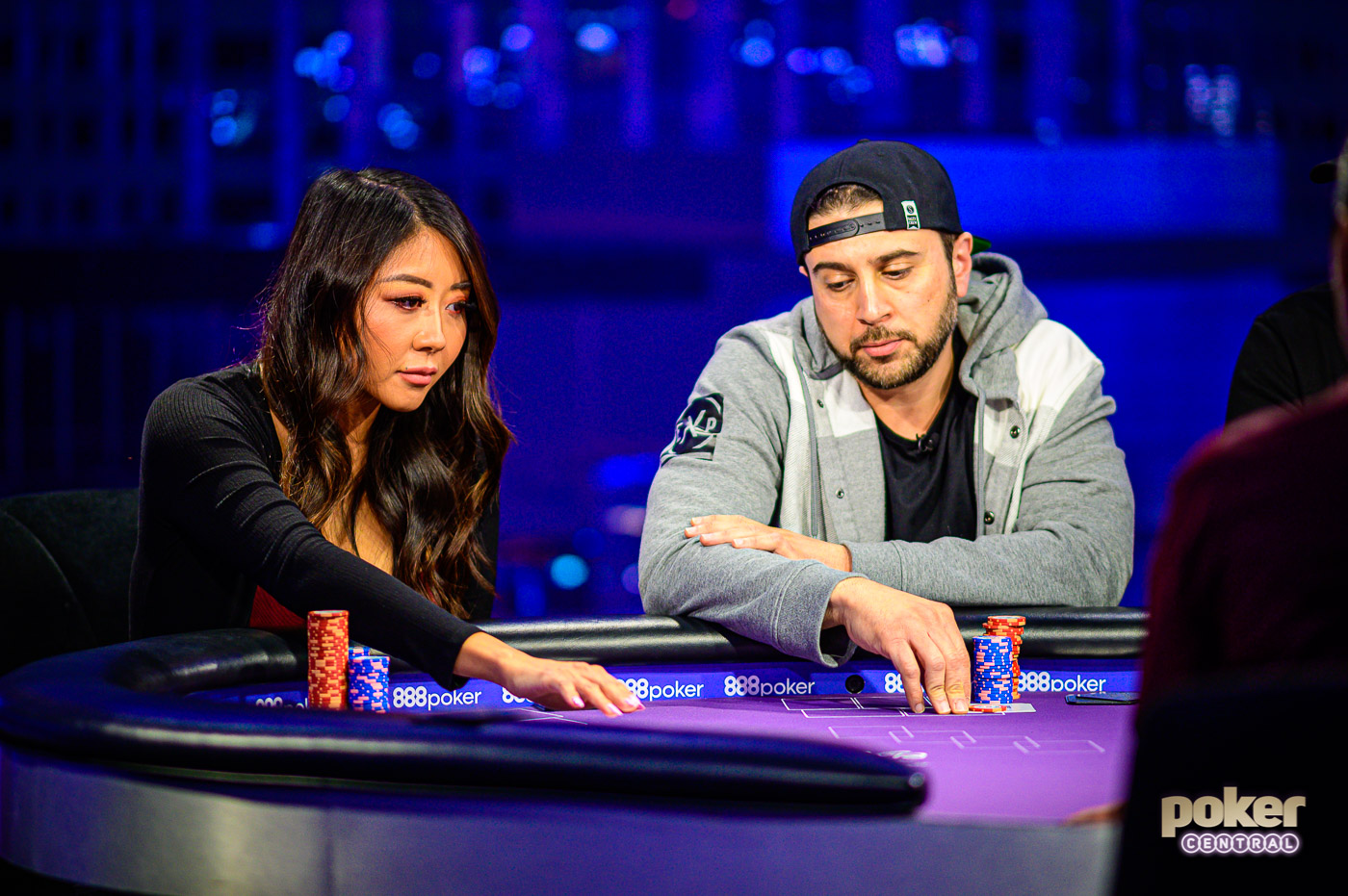 Woody Kawaar's Poker Journey
Basking in that shine on the first night of action, which you can relive on PokerGO right here, was Woody Kawaar from Texas byways of San Diego. Kaawar had never played on a stream before but the ice was quickly broken by the presence of comedic legend Norm Macdonald.
"I had a couple of drinks to loosen up, Norm kept it light and it's a different dynamic than a normal table and it's been a lot of fun. I usually play in some pretty fun games but the atmosphere here is really relaxed. Everyone is having a good time."
Kaawar qualified at the Bossier City event for the Showbound tournament and together with Clyde he finished in the Top 2, securing the Vegas trip for him. While many regulars on tour gave it their best shot it was only Kawaar's first time playing a RUNGOOD Poker Series Event which he then immediately parlayed into this experience.
"The amazing thing about the RUNGOOD Poker Series is that they run a Mid-State tournament series with a fun atmosphere where everyone's jovial and having a good time. The Bossier City event was my first experience with them but I will definitely be making it out to more stops now."
Having discovered the game of poker like many others have during the poker boom, Kawaar has been an avid player ever since. Moving from San Diego to Los Angeles and via Las Vegas he ultimately ended up in Texas due to some business interests there, but poker has always been a big part of his life throughout the journey. Kaawar, however, doesn't have big dreams of consistently playing the highest stakes as the game has gotten quite tough.
"The climate for poker is very difficult but you don't have to exactly play nosebleeds to make a living playing this game. It beats the alternative though, of working nine to five. I like being able to make my own schedule and live the lifestyle but there's obviously also a lot of pitfalls in the game."
"I grew up watching Poker After Dark so it's a very cool experience being here. The money would be cool to win also," Kawaar said before action resume and ultimately he ended up being the bubble boy. Maria Ho defeated Chance Kornuth heads up to take home the first prize worth $25,000.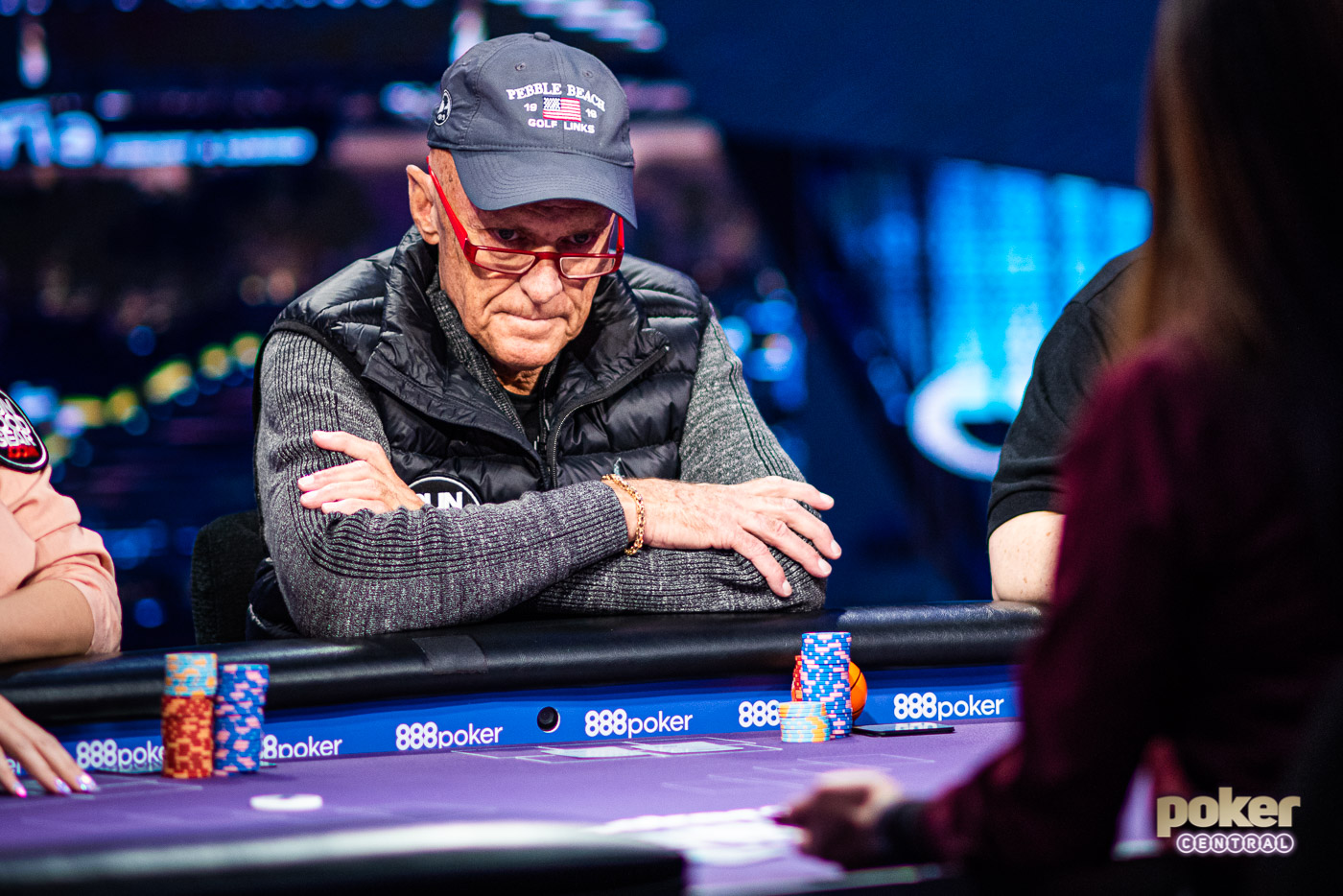 Clyde Lorance's Poker Dream 56 Years in the Making
Vietnam war vet and real estate developer Clyde Lorance played two RUNGOOD Poker Series events this season and he made the final table of the Joplin event where he places ninth to get himself a seat into the Showbound qualifier.
Lorance made his Poker After Dark debut with 56 years of poker experience under his belt. While he doesn't get out and play much anymore these days, he still loves the game and has been soaking up the experience after winning the Showbound package.
"It's a real treat to come out and play with some of the best players in the world. I enjoy it," Lorance said.
Lorance and his wife have been married for nearly 50 years and together they made a nice trip out of it to Las Vegas. Lorance first visited Las Vegas in 1970 to celebrate his return from the Vietnam war and he's been visiting the dessert every now and then ever since. Poker, however, didn't come into the poker in Las Vegas until roughly 20 years ago but he's yet to play the World Series of Poker Main Event.
"It's hard to beat six people, let alone 6,000," Lorance joked when asked whether he'll one day jump into the big one.
Grateful for the opportunities he's had in his life so far, Showbound included, Lorance shared some words of wisdom with us that he'd like to get out there.
"I've had my ups and downs in life and in business but I'm thankful to live in this country for the opportunities that we have. I think people should be more appreciative of the country we have. Right now things are rough and people are tearing each other down. Regardless of your political persuasion, you need to be thankful. I've seen and been to places and met people that would trade with any of us and the folks that haven't seen those kinds of things are probably acting the way they are because they haven't seen that. We got to have respect for our country and the opportunities it presents to us."
At the poker table things didn't work out for Lorance today as he finished in fourth place. The 2019 WSOP Main Event fourth-place finisher Garry Gates ultimately took down the event beating Poker Central President Sam Simmons heads up for the $25,000 top prize.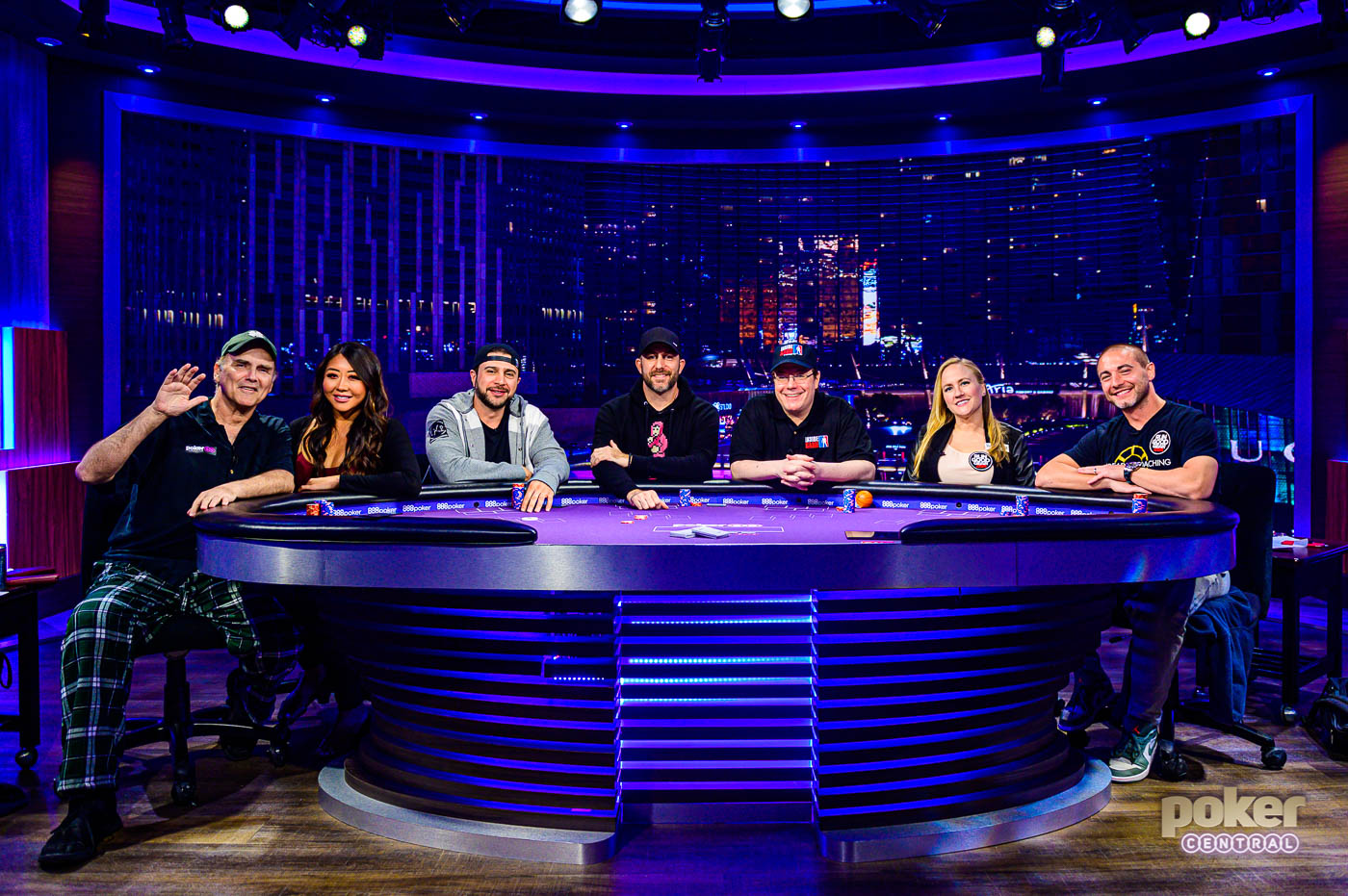 What's Next for the RUNGOOD Poker Series
"The opportunity and experience for players to play on Poker After Dark has just been above and beyond all expectations," Tana Karn summarized the first Showbound season.
"I think the biggest takeaway from this season is that there are so many cool characters that play poker and more importantly, come to our stops and just enjoy the atmosphere that we bring that we want to try to send more people."
Karn wants to make things bigger and better and hopes to bring not just two qualifiers to Las Vegas in the future.
"We want to create something where one guy from one poker room comes to play and the entire casino back home cheers him on. We want somebody who's a central figure for that poker room to be on the show for that one time. At the end of the day, poker is about creating a community around the game."
For more information on the RUNGOOD Poker Series check out their website. For more PokerGO Live Events, click the link to see the schedule. New to PokerGO? Subscribe right now.