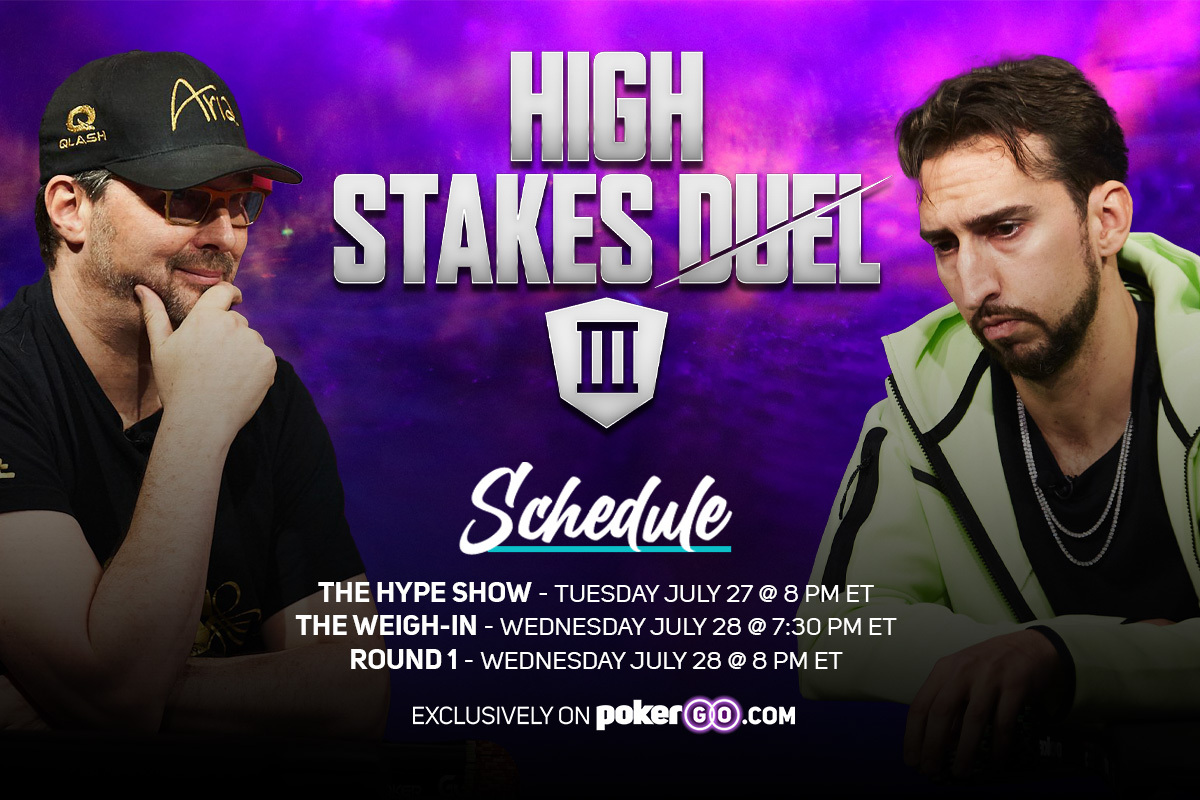 Two-time defending champion Phil Hellmuth and Fox Sports 1's Nick Wright are set to square-off for $100,000 in Round 1 of High Stakes Duel III on Wednesday, July 28, at 8 p.m. ET exclusively on PokerGO.com.
Viewers will be treated to three different shows across the PokerGO.com platforms on both Tuesday and Wednesday.
The Hype Show returns on Tuesday with commentators Ali Nejad and Maria Ho discussing everything about the upcoming $100,000 match between Hellmuth and Wright. The show will be available on both PokerGO and PokerGO's YouTube channel on Tuesday, July 27, at 8 p.m. ET.
Wednesday will have two shows for High Stakes Duel III viewers beginning with The Weigh-In where Nejad will speak to both Hellmuth and Wright at 7:30 p.m. ET. Following the two players getting everything off their chest, they will sit down to battle at 8 p.m. ET where there will be $100,000 on the line in Round 1. The Weigh-In will only be available exclusively on PokerGO.com, while the Round 1 match will see a 60-minute preview on PokerGO's YouTube channel while the entire match will be available on PokerGO.com.
"Phil has had massive success in this event playing against professionals who clearly think they're better than him, but now he has to play an amateur who has no such delusions," Wright said about playing Hellmuth. "I am almost incalculably worse than Phil at all forms of poker, most notably this form that he may have mastered. I think that should work in my favor! It might actually throw him off!"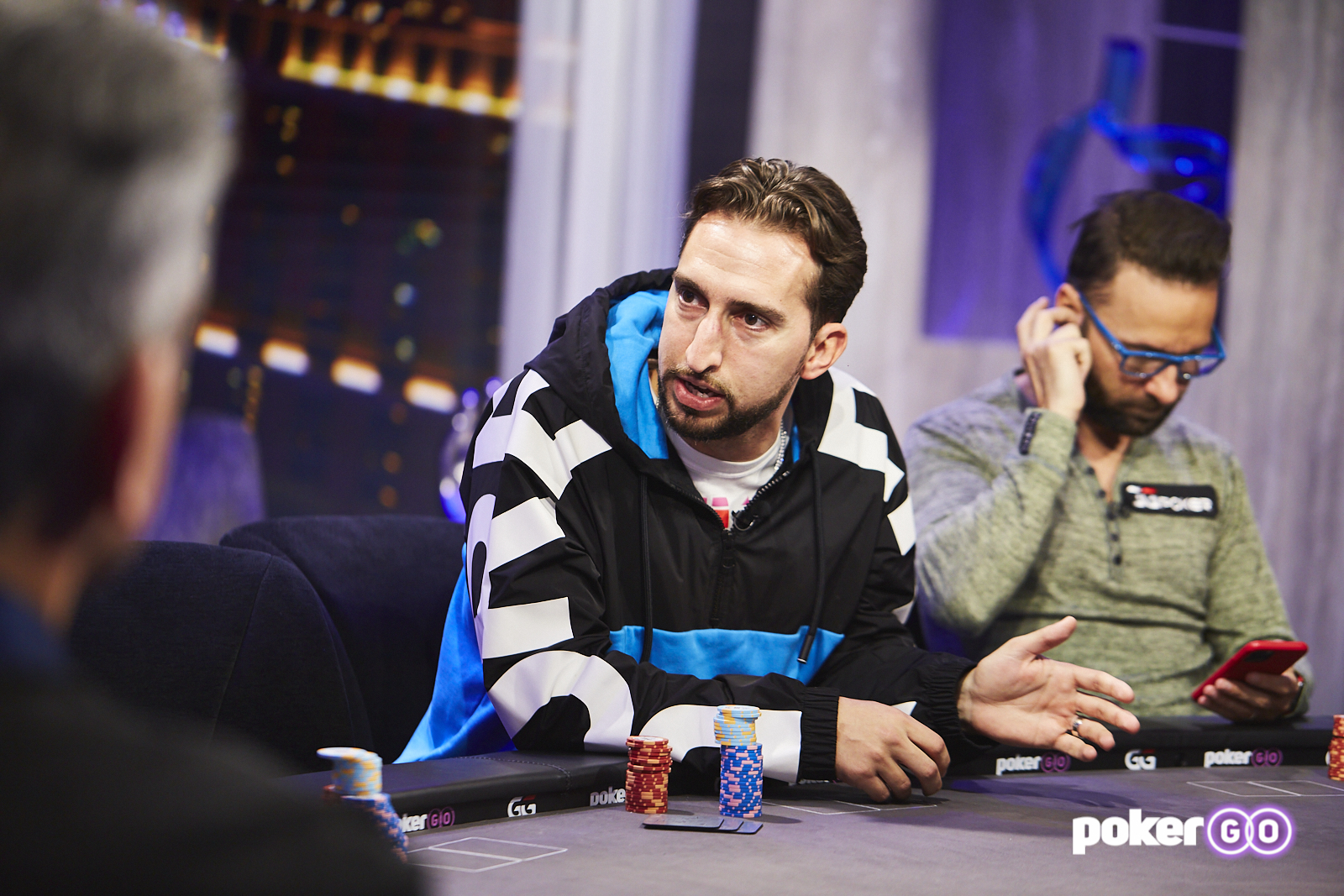 Hellmuth has won six consecutive High Stakes Duel matches against Antonio Esfandiari and then Daniel Negreanu. After sweeping each opponent, he cashed out the $400,000 prize pool on each occasion. Can Wright step up and put a stop to the freight train that is The Poker Brat?
The only way to find out is to watch High Stakes Duel III | Round 1 exclusively on PokerGO.com on Wednesday, July 28, at 8 p.m. ET.
Connect with PokerGO.com on Facebook, Twitter, and Instagram. Use code "FTF" for $20 off an annual PokerGO subscription now!