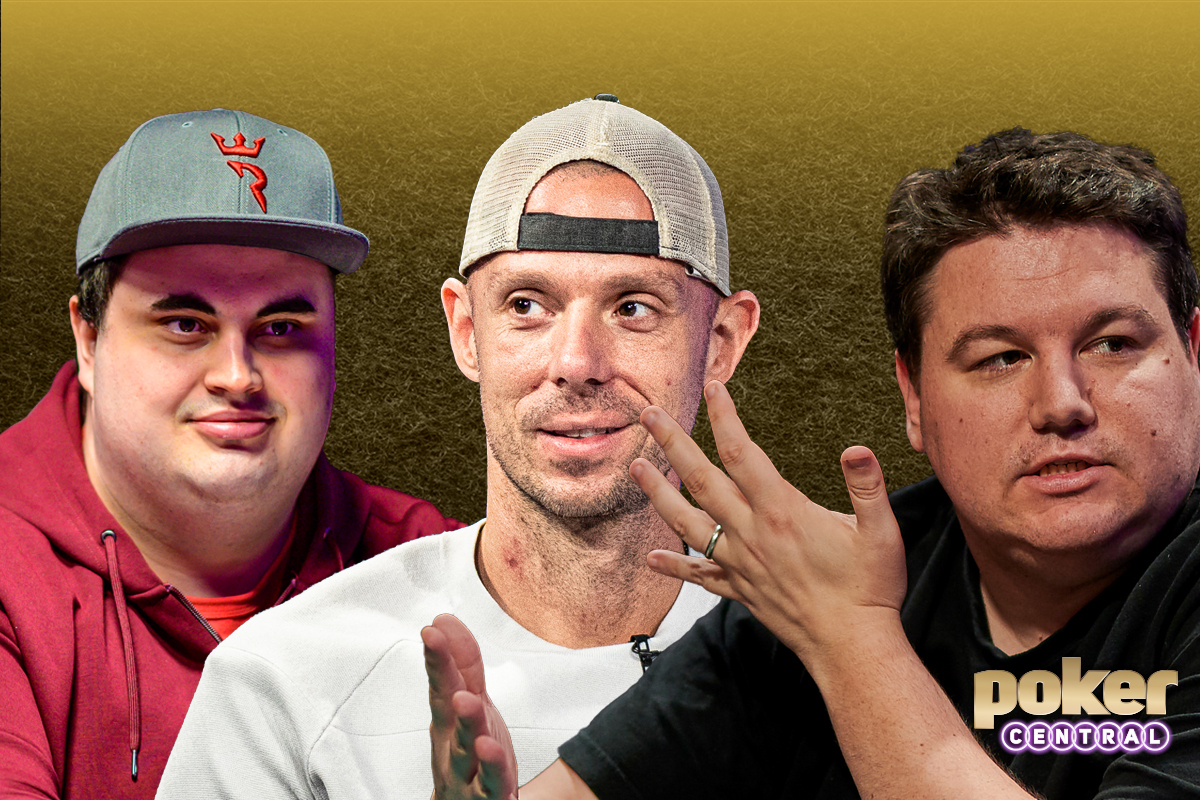 Known for being a WPT Champion and WSOP bracelet winner with nearly $4.7 million in lifetime earnings, Daniel Strelitz sent out a tweet that awoke the poker community and elicited some very interesting replies.
What's the highest stakes poker you've played? How'd it go?

— Deoxy the Dog Walker (@dDeoxyribo) July 15, 2020
Hundreds of poker players hit the reply button to Strelitz as stories were told of implausible run-ups, and disastrous bad beats. Most of the replies will make any poker player feel sick to their stomach – regardless of the result – and here are some of the best replies so far.
Chris Kruk had a huge 2018 winning both the PCA $25k High Roller, and the partypoker MILLIONS Super High Roller, but he responds with a story about a $4,000-$8,000 11-Game Mix and how there was just one winner. It wasn't him.
us all covered by like > 1.5M or something and the big bet games had an 80k cap. I think I did 3rd best in the game and lost 250k. 2nd place finished somewhere between +/- 50k. Big winner must have won like 1.2-1.5M+ or something. I quit at like 5 am but the game continued a bit.

— ApoisBack (@chriskruk4) July 16, 2020
At the 2019 L.A. Poker Classic at the Commerce Casino, Josh Gordon took a shot in a $25k high roller after thinking he had eyed a soft field. Although he was actually looking at the last few tables of a different event, Gordon would finish in second-place for $180,600 after losing to Rainer Kempe heads-up.
Registered my first 25k because I thought the player pool included the last few tables of a 3k.

Lost to @GatsbyKempinho HU 💩

— Josh Gordon (@gordonjoshua) July 16, 2020
Last year, Josh Adkins won the Season XVIII WPT bestbet Bounty Scramble for $331,480 in prize money, but the WPT Champion recalls a cash game battle with fellow Floridian Jason Mercier at the Isle Casino in Pompano Beach, Florida.
100/100/200 with @JasonMercier and others at isle. We play a couple of 30k pots and a 50k pot. I lose them all, he wins them all. One of which he has the KQT3ddss against my KK47ccxx on 652r and he wins lmao. He also hit 2 props for 30k total in an hour against the table

— Josh Adkins (@JoshPAdkins) July 16, 2020
Henry Kilbane details a monumental run-up playing a Pot-Limit Omaha game where he definitely runs on the positive side of variance against two fish.
5/5/10 PLO turned into a 5/10/25/50 PLO game when 2 fish sat down with €50k each

They both started immediately re-potting every hand and ended up playing a €70k pot whilst it was still 5/5/10

Was in for €1k before they joined and ended up winning around €27k

— GTO Commentator (@henry_kilbane) July 16, 2020
In February this year, Timothy Adams defeated the 16-entrant field to win the inaugural AU$250,000 Super High Roller Bowl Australia held at The Star Gold Coast. However, heading into the final day of play it would be Elio Fox holding the chip lead over the remaining five players with only three players finishing in-the-money. Unfortunately for Fox, the final table wouldn't play out the way he intended, and he finished in fifth-place and you can watch how it all unfolded on PokerGO here.
250k AUD Australia super high roller bowl. took biggest ever piece of myself. went into day 2 1/5, 3 pay. made a bad 3b and nonsense not AI bet/bet/bet in a 3b pot vs Kahle Burns. he sniffed it out and called me down with A hi missed fd. got fifth. Hated myself for a month.

— Elio Fox (@smokrokflock) July 16, 2020
The next three tweets all involve high stakes cash game action. The first involves Matt Berkey and how fortune shined when the stakes were raised and his backers declined the action. Chase Bianchi reflects on how the stakes being raised returned a negative result, while Viacheslav Zhukov details how he took a shot in the $2,000-$4,000 8-Game on Full Tilt Poker and Patrik Antonios did him dirty on the turn.
$200/$400 short deck which turned into $300/$600. I had never played before & my backers didn't want the action. Turned $20k into $650k over two days and never played again.

— Matt Berkey (@berkey11) July 16, 2020
Reminds me of playing $10/25 and @Chad_Power convinced the table to play one round of $200/400. He immediately doubles through me for about $12k.

I was less than thrilled to return to $10/25 blinds after the round.

— Chase Bianchi (@Chase_Bianchi) July 16, 2020
Decided to make a shot at 2000/4000 8-game at FullTilt. Early hand LimitHoldem 67s on BB. Antonius raise SB, I 3bet. Flop 345 rainbow we cap, turn 6, he bets/3bet, river blank, I just call, he had 78s. Game over. 🎈

— Viacheslav Zhukov (@Amke88) July 16, 2020
With four WSOP bracelets and over $7.7 million in lifetime earnings to his name, Shaun Deeb still finds time to play OFC. He reflects on two sessions – one that resulted in a huge win, and the other that saw him lose a chunk back the next day.
3k a point 1 card Ofc/2k pineapple when someone took a walk won 2.7mm in 24hour session was staked sadly lost 1.1 next day

— shaun deeb (@shaundeeb) July 16, 2020
Finally, 2019 Poker Masters Event #2 champion Ryan Laplante gets straight to the point. Minimal words, but maximum pain.
50k tourney.

Busted in under 30 min.

Was fun.

— Ryan Laplante🏳️‍🌈 (@Protentialmn) July 16, 2020
Check back with us daily for more poker news, or dive straight into some of the great content that is available on PokerGO such as WSOP Main Event coverage, or all of the Poker After Dark seasons.