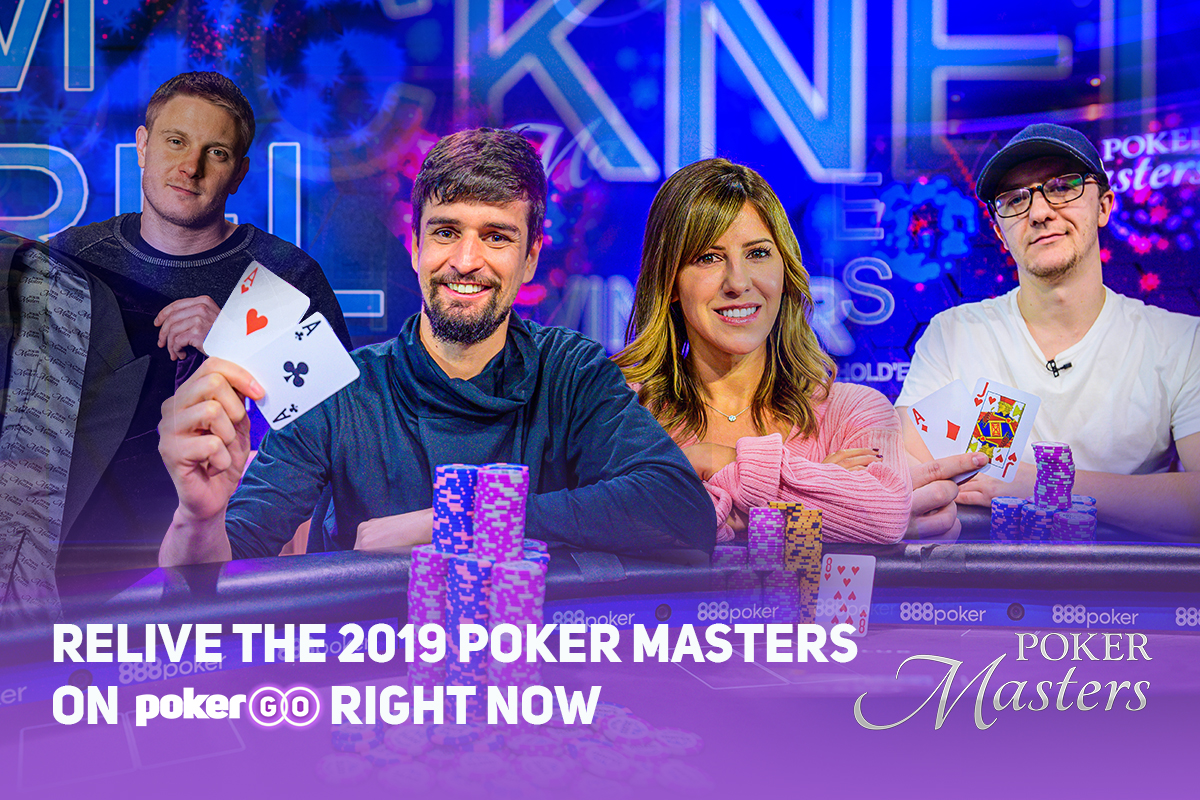 The 2019 Poker Masters saw Sam Soverel carve his name into history as he became the latest winner of the fabled Purple Jacket. By following in the footsteps of Steffen Sontheimer and Ali Imsirovic, who won the series in 2017 & 2018, Soverel achieved poker history. It was all the more remarkable when you consider that he won the 2019 British Poker Open, another high roller series of 10 events, just two months earlier.
2019 Poker Masters on PokerGO
Event
Buy-in
Format
Watch
1
$10,000
NLHE
Link
2
$10,000
PLO
Link
3
$10,000
Short Deck
Link
4
$10,000
8-Game
Link
5
$10,000
Big Bet Mix
Link
6
$25,000
NLHE
Link
7
$25,000
PLO
Link
8
$25,000
NLHE
Link
9
$25,000
NLHE
Link
10
$50,000
NLHE
Link
HOW SOVEREL DID IT
Soverel didn't have to win every event to come out on top, eventually holding just two of the 10 event wins, winning Event #7, the $25,000-entry Pot Limit Omaha event and the final event, the $50,000-entry Main Event.
In Event #7, Soverel came up against one of his opponents from the British Poker Open at Aspers in London, George Wolff. With Anthony Zinno cashing in fifth place, it was the Australian Kahle Burns who departed in fourth place. Burns, who had already won two WSOP and proved himself one of the best Australian poker players in history, was to be denied, as was Wolff, who crashed out in third place. Sean Winter would be Soverel's opponent heads-up, but the all-American clash ended with Soverel coming out on top, claiming his first victory in the series with three still to play.
PULLING IN THE POINTS
Soverel deserves huge credit for applying himself to the consistent nature of both series. His ability to go deep in events against the best in the world before coming right back the next day and doing it all again is legendary amongst his peers, and he proved it time and time again in claiming the Purple Jacket.
While Soverel didn't lead from the front, with both Chance Kornuth and Kahle Burns threatening the eventual title win for Soverel, the American had huge discipline and performed when it mattered most. By the closing event, Soverel had a huge lead and the pressure was on his opponents. Instead of them using it to their advantage, neither man who could catch him would reach the final table, and Soverel got the better of Chris Hunichen heads-up in a dramatic climax to the event and series:
Sam Soverel saved the best for last! Beats @BigHuni and wins almost $1.5 million plus the #PokerMasters Purple Jacket. https://t.co/2WejBkkB1z 🏆💰🕺 pic.twitter.com/HB6SgNw6wT

— PokerGO (@PokerGO) November 15, 2019
With other stellar names such as Stephen Chidwick, Elio Fox and Seth Davies all cashing but not closing out the title, Soverel had won the Poker Masters by a phenomenal 530 points, almost as many points as both Burns and Kornuth gathered in total.
THE MODEST MAN IN HIS OWN WORDS
"It's exciting to win," Soverel told us immediately after slipping his arms into the sleeves of the famous Purple Jacket. "I just like being in action all the time and when you win you get to play the longest."
Soverel revealed that he had studied his opponents' games and while he respects them all, had noticed some chinks in their armor.
"A lot of the guys I thought were really good I saw make mistakes online recently and I actually think now that the playing field is a lot more level than I originally thought."
Soverel, who believed his cash game experience helped him enormously in such a high roller series of tournament events, will be a man to fear in any poker event, and will always recall where he was the day he won the Purple Jacket.
The live action was brought to life by Ali Nejad and a variety of co-hosts headlined by Nick Schulman during the Main Event, with all the action ready to replay if you missed it by subscribing to PokerGO today.
It's not just the 2019 Poker Masters you'll be able to watch, you can watch all manner of classic shows such as Poker After Dark and the recent World Series of Poker Europe, as well as brand new original shows such as Episode 1 of the poker quiz show with a difference, The Big Blind.