After a controversial start to the weekly Poker Central Power Rankings, the second edition is here! The criteria for this list are strictly up to the five-person panel that tries to strike a balance between tournament accomplishments, cash game moments, social media influence and all other things that make a player relevant. Each panel member ranks 25 players per week, tallied up into a single ranking that you can read all about in this article!
Before we dive into the list, let's drop some stats on you guys right off the bat! After there were 72 players were ranked by the five voters, this week there are only 59 players to receive points showing that there are more points distributed among a small group of players.
Evidence of this early trend is that the sixth-place vote-getter, Toby Lewis, got nearly double the number of points Matt Berkey gathered for the same position last week.
Biggest Movers
Toby Lewis is without a doubt the biggest mover, coming in hot from nowhere to land at No. 6 after two massive scores at the Aussie Millions. The "pizza kid" from the Borgata was also new on the list at No. 12 while Dan Bilzerian made his first appearance at No. 35. Other new names that were ranked included Sam Abernathy, Brian Altman, Farah Galfond, and Randal Emmett.
Goodbye, For Now!
While he came awfully close to making the Top 10 last week, Mike Matusow is nowhere to be found this week as the panel came to its senses on his recent relevancy. Be well, Mike, we heard you're dealing with some physical issues. We also say goodbye, for now, to Adrian Attenborough, Sean Winter, Antonio Esfandiari, Dylan Linde, David Peters, and Scotty Nguyen.
The Week 4 Poker Central Power Rankings Top 10
A slow week for Chino saw his lead decrease but he remains atop the rankings for at least one more week as his third place behind Toby Lewis and Rainer Kempe in the Aussie Millions $25k Challenge resonated strongly with the panel. Poker Central Podcast host Brent Hanks explains:
"If not Chino, who else should be #1 right now? He's the overwhelming favorite in back-to-back weeks amongst the panel, though his points total has decreased slightly. Fresh off his PCA title for $1.7 million, Chino followed this up with a third-place finish in the Aussie Millions $25k Challenge for just shy of $300,000. Chino isn't bad for poker, he isn't good for poker, Chino is GREAT for poker."
One of the panelists described it best with regards to Hellmuth's jump into second place on this week's Power Rankings.
"It's Hellmuth, what more do we need to say?! The guy is a legend in the game, and after a big week in Atlantic City, he only confirms his spot in this week's rankings. After a vow to play more WPT events, the Poker Brat boarded a plane to Atlantic City with his winter jacket and bag of big-boy sleeping pills. A few days, and pills, later and the king of #positivity did it again, taking down the $1,590 Heads-Up Championship. He followed that up with a run in the main event and THAT is why Hellmuth is truly deserving of his second-place spot on this week's ranks!"
I have a much prized day off in Atlantic City. I'm really glad I made the effort to fly out here! Played 2 tourneys: won the Heads Up, cashed (102 of 1447) in @WPT Main @BorgataAC, and gave myself a chance to win (I had piles of chips w 105 left and I'm in the zone) #PHInTheZone pic.twitter.com/igxSz9BdlX

— phil_hellmuth (@phil_hellmuth) January 31, 2019
Dnegs drops one spot this week but remains on the podium as his ongoing Twitter battles keep him relevant every week. With the Las Vegas Golden Knights getting back underway after the All-Star break on Friday, will we see Negreanu revert back to mostly hockey hot takes until the U.S. Poker Open gets underway? Time will tell, but Negreanu's most likely a mainstay in the Top 10 for many weeks to come.
It's much easier and less controversial to tell people what they want to hear even if you don't believe it to be true.

I've never been one afraid of controversy which means it should increase the number of haters I encounter, and I'm good with that 💯

— Daniel Negreanu (@RealKidPoker) January 30, 2019
| | | |
| --- | --- | --- |
| | This week | Last week |
| Rainer Kempe | 4 | 9 |
Last week, Rainer Kempe made the Top 10 without a single result beyond his hot start in the Bahamas. This past week, Kempe doubled down on the year and took down the $25,000 High Roller at the Aussie Millions for nearly A$900,000. Kempe ranks second on the GPI Player of the Year race behind only Sam Greenwood, and as he shifts his focus towards to the U.S. Poker Open, a further ascend up these rankings seems to be in the cards.
| | | |
| --- | --- | --- |
| | This week | Last week |
| Kitty Kuo | 5 | 5 |
Despite being openly frustrated at her own lack of big results in tournaments, Kitty Kuo holds strong at the No. 5 spot on the rankings. Kuo locked down a $63,000 cash in the Aussie Millions $25k Challenge won by Toby Lewis and that along with her ongoing Twitter brilliancy keeps her as a strong factor on this ranking.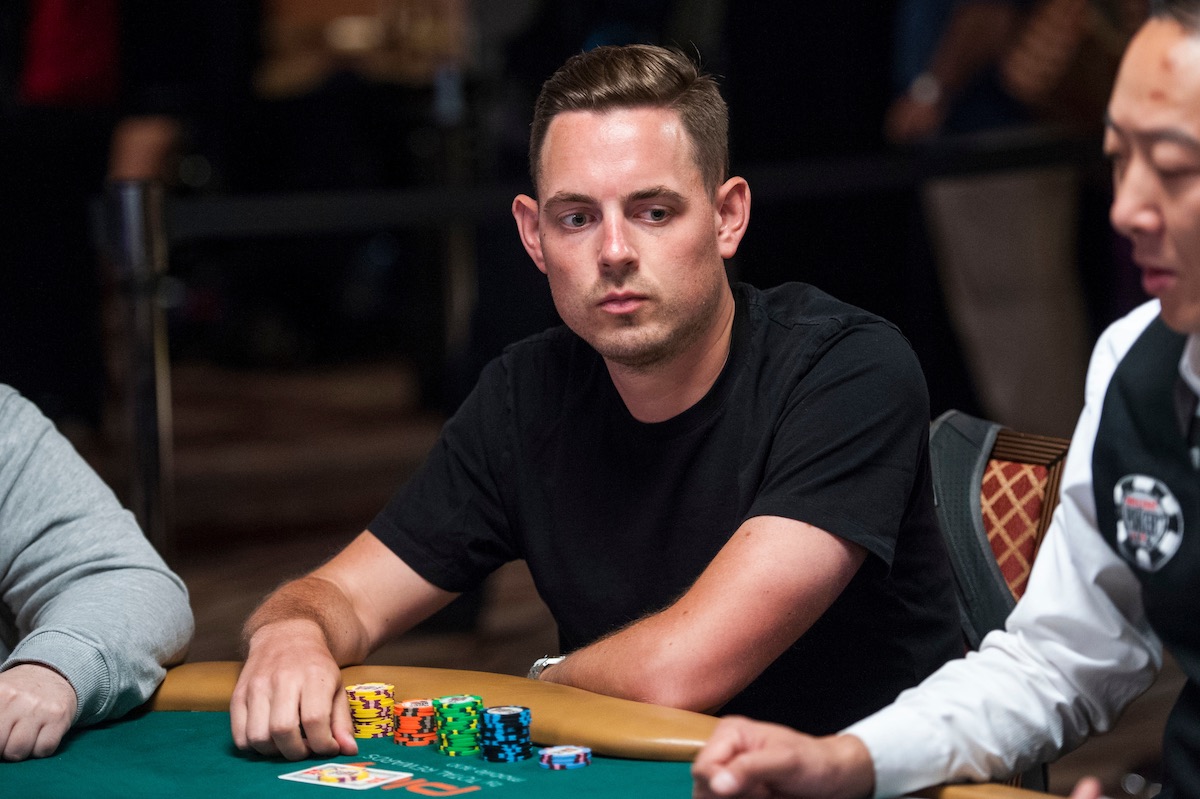 | | | |
| --- | --- | --- |
| | This week | Last week |
| Toby Lewis | 6 | Not ranked |
As evident by these rankings, some players need Twitter drama and outrageous Tweets to be relevant. Toby Lewis is not like that, as the man reigning Aussie Millions Main Event champion's only Tweets this week was a retweet of his own winner photo after taking down the $50k Challenge for A$818,054.
On top of that, Lewis also finished second in the $25k Challenge to Rainer Kempe for A$786,214 and with the L.A.P.C. just around the corner in which he finished second last year for $600,630 to Dennis Blieden, I'm expecting a lot more from Lewis in the weeks to come.
| | | |
| --- | --- | --- |
| | This week | Last week |
| Justin Bonomo | 7 | 7 |
As the No. 1 on poker's all-time money list is, Justin Bonomo didn't need results to stay in the Top 10 this week. Bonomo chimed in on some spicy Twitter threads, but another quiet week will likely see Bonomo slip out of the Top 10. A look behind the scenes into the life of Justin Bonomo can be found on PokerGO right now as he was featured on the second season of Stories from the Felt.
| | | |
| --- | --- | --- |
| | This week | Last week |
| Stephen Chidwick | 8 | 3 |
Still relishing taking over the No. 1 spot on the UK all-time money list, Stephen Chidwick had a very quiet week that saw him drop from the third spot all the way to No. 8. Just like Bonomo, Chidwick is going to need some results to stay in the Top 10 but with the U.S. Poker Open just two weeks ago we're certain he will remain within reach.
| | | |
| --- | --- | --- |
| | This week | Last week |
| Maria Ho | 9 | 15 |
Maria Ho is one of the game's favorite ambassadors, making waves that reach the world outside the poker bubble more frequently than most others that have tried. One of the voters laid out the following motivation for Ho's high ranking and I can only concur to her relatability and celebrate her effort to highlight something positive.
"Maria Ho was in my top 10 this week as she was relatable with her cleaning before the cleaners tweet, but also, her response to the Hilsercops on bringing the fan back out of the pros."
The poker community thanks you guys for reminding us just how lucky we are to do this for a living and for bringing out the fan of the game in all of us. It's so important that as pros we don't lose sight of what drew us to the game in the first place before making $ was a factor

— Maria Ho (@MariaHo) January 28, 2019
The cleaning before the cleaners get here is so out of control that I'm considering cancelling the cleaners because I've done such a thorough job pre-cleaning.

— Maria Ho (@MariaHo) January 23, 2019
Last but not least, Doyle Brunson remains in the Top 10, and will likely continue to do so with two exciting nights of Dolly's Game action coming up next week. While the lineup is yet to be announced, rumor has it that Gus Hansen will be making an appearance in a $1,500/$3,000 mixed game.
On the Bubble
Falling just short of a place in the Top 10 are Matt Berkey, the Borgata Winter Poker Open pizza delivery man, Brett Buttz, Sunday Warm-Up winner Lex Veldhuis, Alex Foxen, and Sam Greenwood.