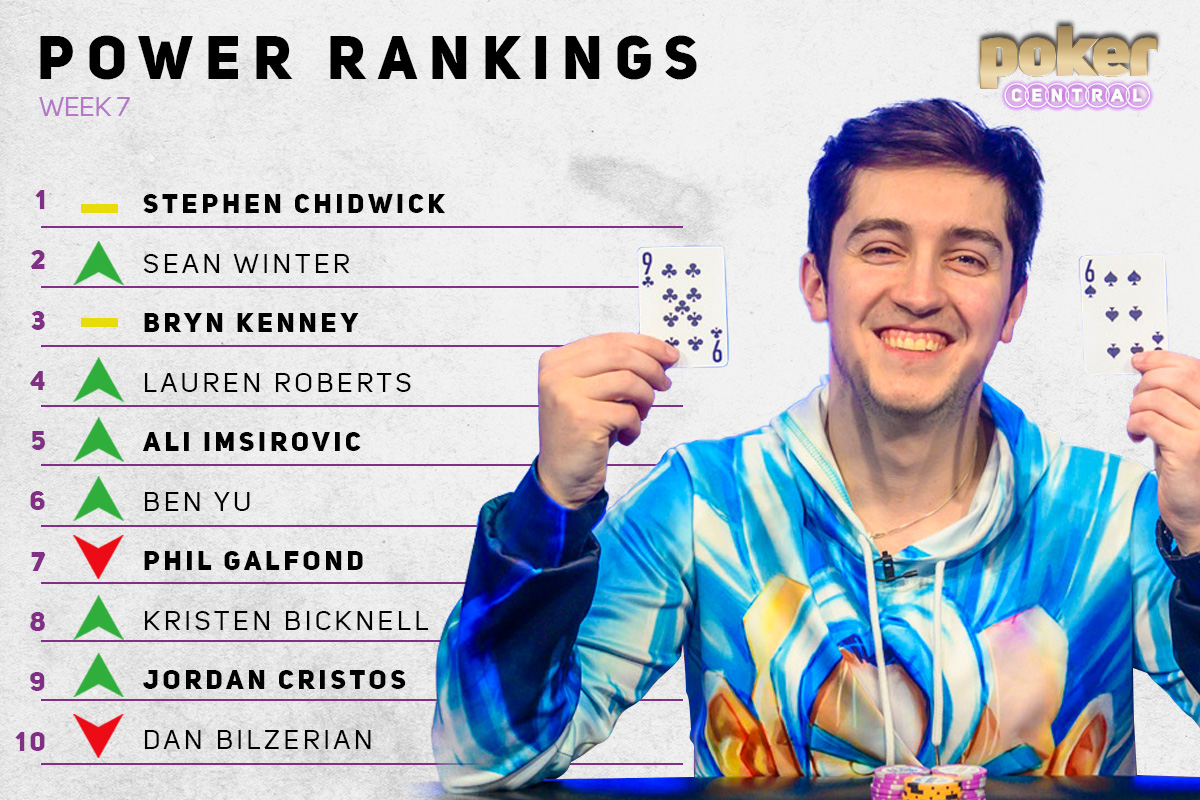 I'll be the first to admit that it took me a few cocktails after writing last week's Power Rankings article to get my life back on track. The confusion, frustration, and general sense of letting down the true poker fans with regards to Dan Bilzerian jumping into the Top 10 was a tough pill to swallow.
Here we are one week later, and while Bilzerian remains in the Top 10, I don't think I'll be needing a drink. That said, after a long week of being at the PokerGO Studio reporting on the U.S. Poker Open I've probably earned one.
This week the Poker Central Power Rankings are heavy results based, drawing strong parallels with the current Global Poker Index Player of the Year race, and for the very first time, we have a unanimous No. 1 with the extremely dominant Stephen Chidwick. Want more insights into the Power Rankings as well as getting caught up with all the latest poker news, listen to the Poker Central Podcast with Brent Hanks and me.
Read up on the previous weeks: Week 6 – Week 5 – Week 4 – Week 3.
| | | |
| --- | --- | --- |
| | Last Week | This Week |
| Stephen Chidwick | 1 | 1 |
"Is Stephen Chidwick One of the All-Time Great?" was a question I tried answering earlier this week with the help of Maria Ho, Tom Marchese, Ben Lamb, Ali Imsirovic, and Cary Katz. Whether or not he is among the greats doesn't really matter at this point in time, but his dominant performance at the U.S. Poker Open in back-to-back years ensures that he's one of the most feared players you could ever come across at the poker table.
With only one more event left to be played, it's Chidwick's event to lose. Follow coverage of the $100k Day 1 here and watch the $50k Final Table right here. 
| | | |
| --- | --- | --- |
| | Last Week | This Week |
| Sean Winter | 4 | 2 |
The Sean Winter fairytale is still alive! Winter could take down the U.S. Poker Open Championship if he manages to get some big points today at the final table of the $50,000 followed by outlasting Stephen Chidwick in the $100k. Winter will surely jump into first place if he wins the U.S. Poker Open and solidify his status among the wider poker audience as one of the premier high roller players in the world right now. Winter was voted into the No. 2 spot unanimously by the panel this week.
| | | |
| --- | --- | --- |
| | Last Week | This Week |
| Bryn Kenney | 3 | 3 |
Bryn Kenney holds steady on the Power Rankings after winning an event at the U.S. Poker Open for $450,000 earlier this week. The way in which Kenney took the event down is highly memorable, knocking out all his opponents in just 47 minutes at the final table. Jake Schindler, who finished second, won just one hand at the entire final table when he shove got through uncalled. Kenney can still win the overall Championship with a win in the $100k if Winter and Chidwick don't make the money.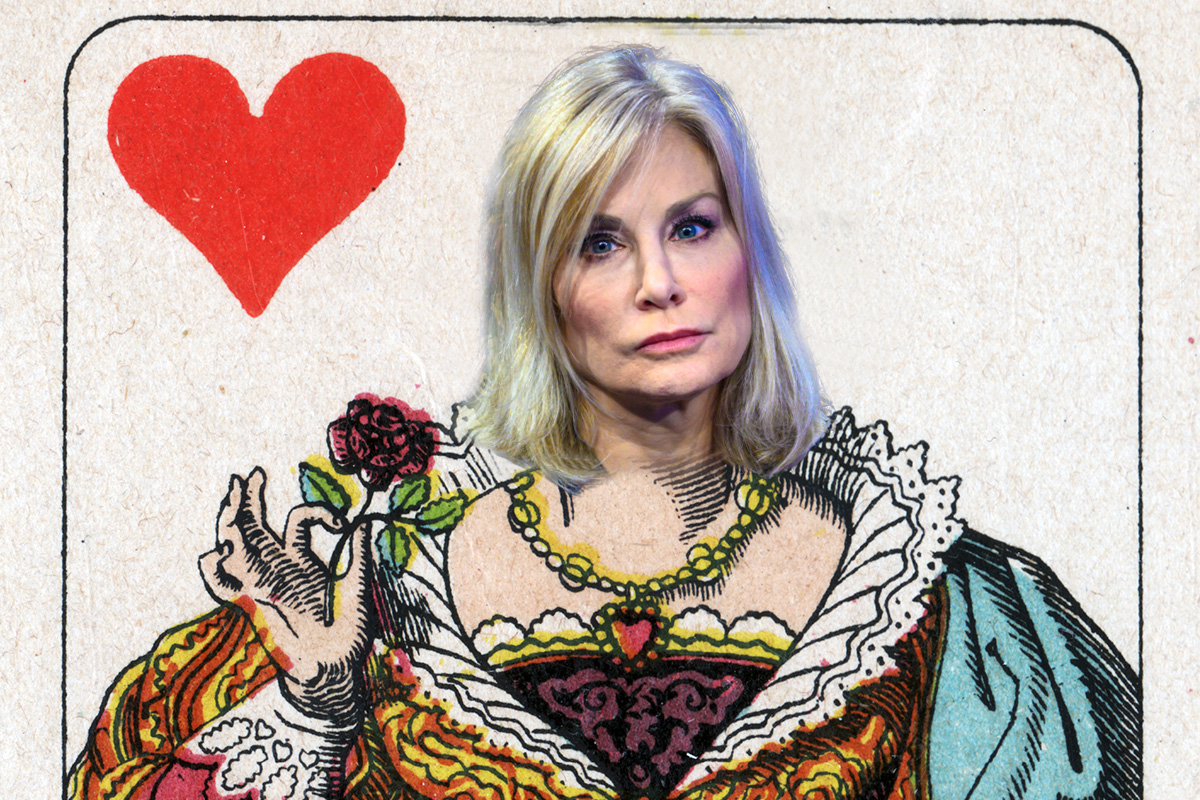 | | | |
| --- | --- | --- |
| | Last Week | This Week |
| Lauren Roberts | Unranked | 4 |
What a win by Lauren Roberts this week at the U.S. Poker Open! After she took down Event #3 for $218,400, Lauren Roberts spoke to me about the work she's put in to elevate her game, her love, and passion for the game and its players, and why this victory meant so much to her. The win also means a lot to the panel as she's made it all the way up to No. 4 this week on the Power Rankings.
| | | |
| --- | --- | --- |
| | Last Week | This Week |
| Ali Imsirovic | Unranked | 5 |
The reigning Poker Masters champion made the final table of Super High Roller Bowl V and followed that up this week with a big win at the U.S. Poker Open. Imsirovic is only 23 years old and already one of the most consistent pros on the high roller scene. Just like Bryn Kenney, he's still drawing live for the overall championship with a big result in the $100k.
| | | |
| --- | --- | --- |
| | Last Week | This Week |
| Ben Yu | Unranked | 6 |
Ben Yu should be higher on this list. If only Yu could've taken one of the U.S. Poker Open events down from the three final tables that he's made, mixed in with his amazing dress-up job as Cary Katz along with some amazing Tweets make Yu a perfect candidate for a high ranking on this list. Yu has it all these days and I'm gonna predict that he will take the No. 1 spot on this list at some point this week.
Only entered cuz I thought it was a $10k Short Dick tournament and my opponents would have no chance https://t.co/zCit5eUTpC

— Ben Yu (@benyupoker) February 17, 2019
And here's the glorious dress-up job as Cary Katz for his final table appearance in the $25,000 No Limit Hold'em event won by Bryn Kenney.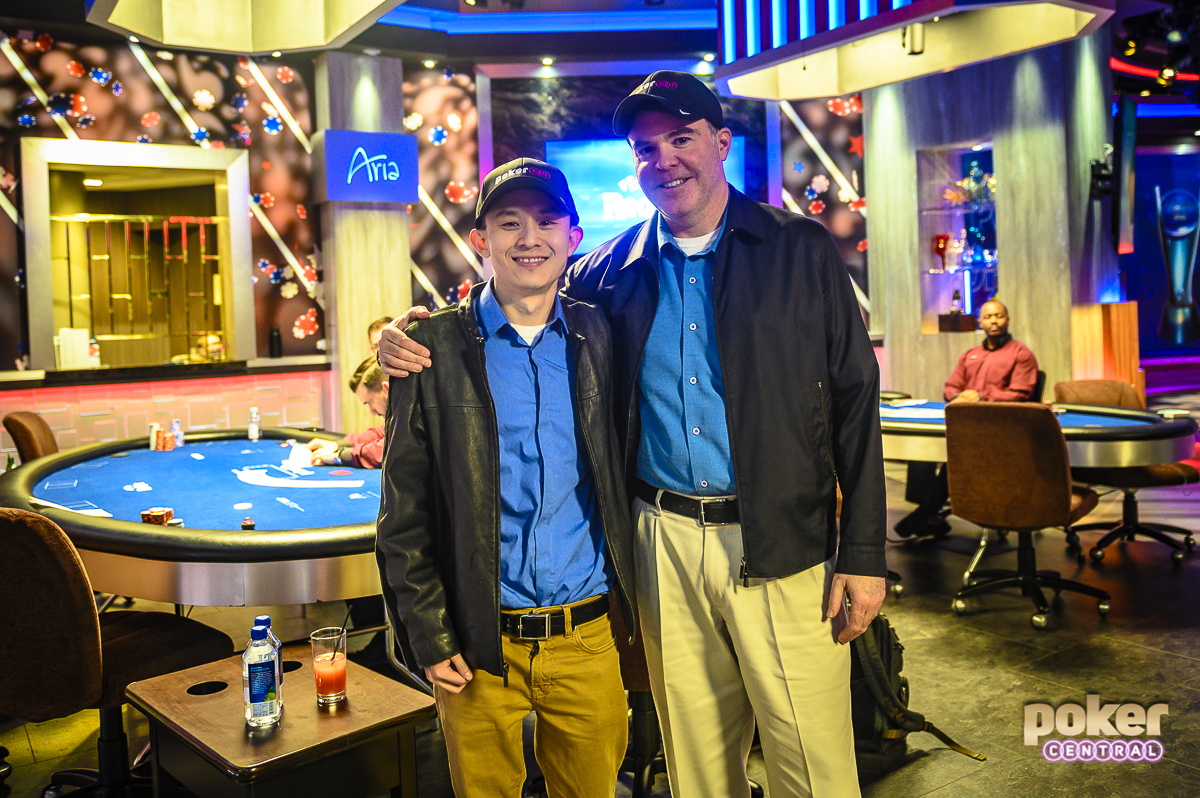 | | | |
| --- | --- | --- |
| | Last Week | This Week |
| Phil Galfond | 2 | 7 |
For the third straight week, Phil Galfond has done absolutely nothing at the poker tables yet he holds steady in the Top 10 of the Power Rankings. Obviously, Galfond's lauded for launching Run it Once Poker and being the latest poker pro to become a father, and he even tried to see whether fatherhood would bring luck as he played the $25,000 Pot Limit Omaha event at the U.S. Poker Open but without success. Oh, and it seems as though we'll be having Phil on the podcast again soon.
Haven't sat at a poker table in over 6 months, and wasn't planning on it for another few, but if you run a $25k PLO tourney 10 minutes from my house, it doesn't feel like I have a choice in the matter.

— Phil Galfond (@PhilGalfond) February 18, 2019
| | | |
| --- | --- | --- |
| | Last Week | This Week |
| Kristen Bicknell | 12 | 8 |
So close! Kristen Bicknell came very close to winning an event at the U.S. Poker Open but Ali Imisirovic could not be stopped. Bicknell, however, holds very steady in the rankings jumping up from 12 to 8. As the reigning Female Player of the Year, Bicknell started out 2019 strong with big scores at the Aussie Millions and PCA, ensuring she's on track for a title defense.
Well that was a quick and disappointing 5th place! Thanks for all the messages everyone ♥️😊

— Kristen Bicknell (@krissyb24poker) February 19, 2019
| | | |
| --- | --- | --- |
| | Last Week | This Week |
| Jordan Cristos | Unranked | 9 |
Slowly but surely, Jordan Cristos made his way through the $10,000 Pot Limit Omaha event to take home this U.S. Poker Open event after defeating Manig Loeser heads up. Cristos raked in $179,200 for his win, the second largest score of his live tournament career.
Speaking to Cristos after his win, he showed love for the USPO, made his ambitions heard and let everyone know that he prefers to take things slow but that even with a shot clock he knows his way around a poker tournament.
| | | |
| --- | --- | --- |
| | Last Week | This Week |
| Dan Bilzerian | 6 | 10 |
And there he is, the man who's done nothing for poker in years and year and years. I don't want to spend more time on him that I have to, but you can read my rant from last week right here.
On The Bubble
A special shoutout goes out to Brent Hanks and Maria Ho this week, but somehow not to Jeff Platt! Hanks and Ho received votes from various panel members, putting them in 29th and 15th place respectively. Other players that just fell short of the Top 10 include Laz Hernandez (11th), Seth Davies (13th) and for the very first time since these rankings started, we lost both Phil Hellmuth and Daniel Negreanu.