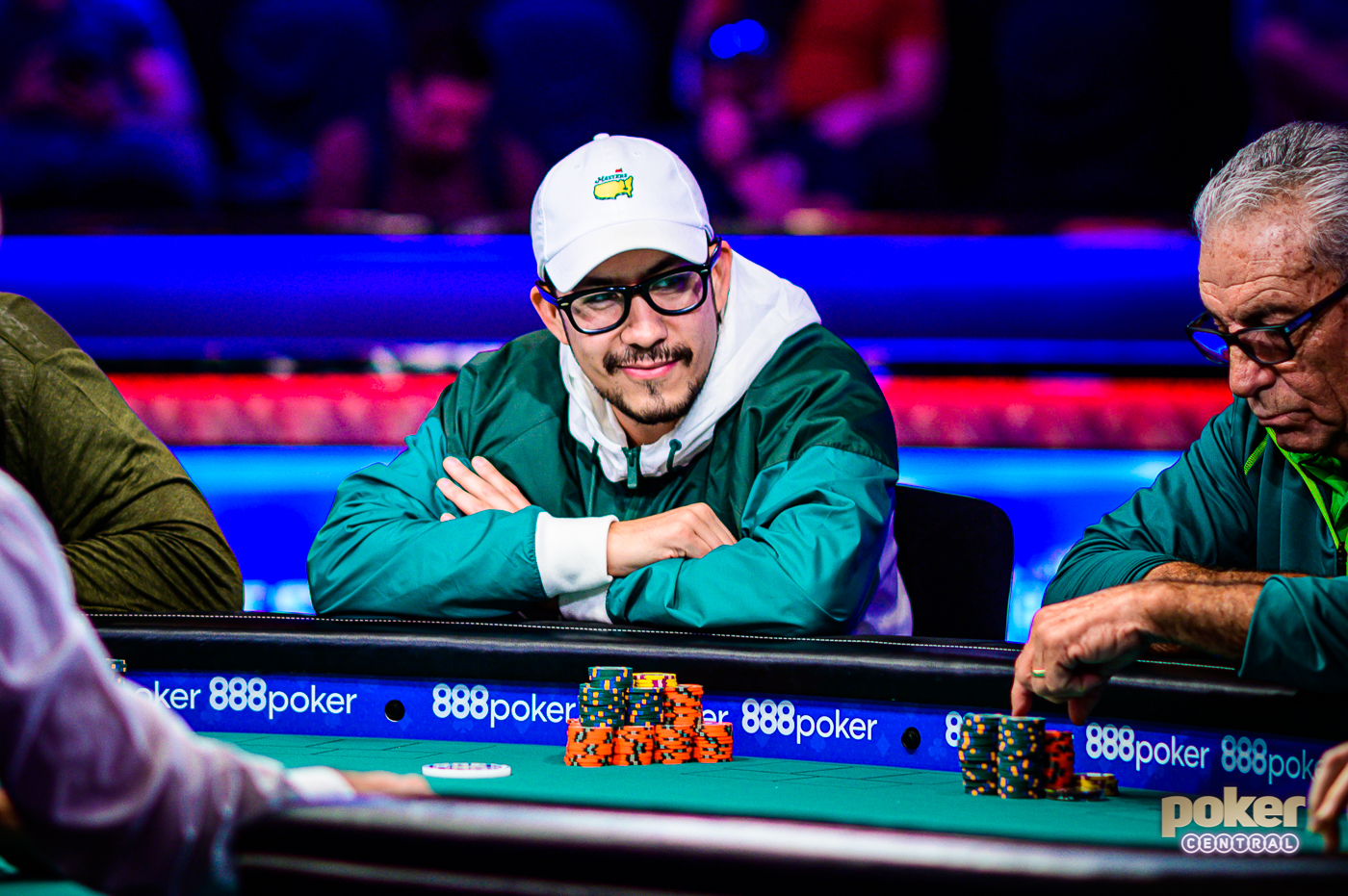 With all great journeys, it's never about the destination, it's about the adventure while you're on the way there. The World Series of Poker might be the best journey a player can ever go on. Not everyone can win one of the 90 WSOP bracelets on offer, that's just good math. But the players who enjoy the journey the most are the ones we're rooting for.
PHIL HUI LOVING LIFE IN THE POKER PLAYERS CHAMPIONSHIP
Phil Hui is the hero we all want and need. He was beside himself with his table draw early in the tournament.
Got to play 4 handed with Ivey, Grinder and Mercier for a little bit.. It took 10 levels but I was finally the best player at my table 😂😂😂 pic.twitter.com/jJmTQwJY7n

— Phil Hui (@KungPhui) June 26, 2019
Somehow, Hui managed to survive Phil Ive's two-day heater.
Got wrecked by Ivey all day but who cares Onto day 3 of the coolest tourney in the world with 490k in the bag. Pray for me 🙏🏽🙏🏽🙏🏽 pic.twitter.com/aKf0fppxfy

— Phil Hui (@KungPhui) June 26, 2019
Hui entered Day 4 feeling a little swagger only a cash in one of the toughest tournaments in poker can give you.
ITM and strutting into day 4 of the $50k PPC with 1.54mil 12 left !!!!!! pic.twitter.com/Tf6GiX5RMk

— Phil Hui (@KungPhui) June 27, 2019
Now, he's outlasted and has reached the final table with his chipstack in excellent health. Cheers to you, Phil!
4.1mil in the bag FT of 6 in THE POKER PLAYER CHAMPIONSHIP restart at noon LFG!!!!! pic.twitter.com/xFUg22NHgy

— Phil Hui (@KungPhui) June 28, 2019
ARIEH PEEKING IN PPC
Hui is not the only one enjoying himself in the Poker Players Championship. Josh Arieh is peaking/peeking in the tournament, holding the chip lead going into the final day.
Oh hiiiiiiii pic.twitter.com/5KpR535OlY

— Joshua Arieh (@golferjosh) June 28, 2019
DEEB HOPEFUL OF WINNING PPC TOO
Shaun Deeb is really going for back-to-back WSOP Player of the Year titles. If he wins the PPC, will there be any stopping him? He loved sharing a table with Ivey…
Never had more fun than Ivey Slowrolling me on bubble of 50k was totally unintentional but I loved it he felt bad must not know my history

— slovesthepoy (@shaundeeb) June 27, 2019
…but enjoyed reaching the final table even more.
5/6 2.5m in chips had a blast as always in this tourney always the one I want to win each year but great group of friends left any will be a good champion

— slovesthepoy (@shaundeeb) June 28, 2019
SMITH HOLLAS AT POWERS THAT PEE
Dan Smith has an idea to revolutionize bathroom break wait-times at the World Series of Poker. Over the 15 years of the WSOP being at the Rio, the total of new ideas to revolutionize the bathroom:player ratio now increases to 5,765.
The massive lines for the bathroom during a 60 player tourney just one of so many ways the WSOP could make high rollers a better experience. Stagger the break times by 30 minutes!

And if they actually gave a shit, incentivizing players to show up for hand one would be great

— Dan Smith (@DanSmithHolla) June 25, 2019
HACHEM HAS THE HATCHET OUT FOR WSOP STRUCTURES
Talking of gripe water, ahem, gripes, former WSOP Main Event champion Joe Hachem believes structures need to be improved…drastically.
.@wsop and all players who give a damn. These structures are ridiculous, we are playing for almost 18 hours to cash in a $1500 event. Why the hell do we need to do this? It's level 12 in the 1500 plo8 and we still 170 away from the money ffs this is just wrong

— Joe Hachem (@JosephHachem) June 26, 2019
FINALLY, SOME GOOD NEWS
At last, a heartwarming story at this year's World Series of Poker apart from Kevin Roster. This pair were snapped looking adorable in the Tag Team Event. Not sure about the fashion choice, but relationship goal? Most definitely.
Not sure who these two are. But the joy they had playing together in the tag team event was amazing to watch & play with. This is a photo right after they busted. Their conversation was joyful, and he said to her, "Aces! Oh no!" & gave her high five ✋& she responded with a kiss pic.twitter.com/WnlwkPQPW2

— Christian Soto (@ChristianSoto08) June 25, 2019
ZACK HOLDS PLAYER OF THE YEAR YEAR BUT DEEB AND CLEMENTS CHASING HARD
Dan Zack retains his lead at the top of the current WSOP Player of the Year standings, but as you can see, he's being pursued at pace by everyone in the top six. With both Zack and Deeb crushing in their latest events, it could go right to the wire this year.
Current WSOP POY Top Ten:
| | | |
| --- | --- | --- |
| Position | Player | Points |
| 1 | Daniel Zack | 2,516.41 |
| 2 | Jason Gooch | 2,268.02 |
| 3 | Upeshka De Silva | 2,162.02 |
| 4 | Scott Clements | 2,157.48 |
| 5 | Daniel Strelitz | 2,032.04 |
| 6 | Shaun Deeb | 1,910.18 |
| 7 | Robert Campbell | 1,879.49 |
| 8 | Ismael Bojang | 1,816.91 |
| 9 | Ari Engel | 1,786.49 |
| 10 | Kevin Gerhart | 1,766.55 |
Who'll become the latest player to win a WSOP gold bracelet at the 2019 World Series of Poker in the $50,000 Poker Players Championship? Watch all the action unfold live today on PokerGO and CBS All Access as more coverage of the 2019 WSOP bracelet events takes place. Selected bracelet events will be streamed exclusively on CBS All Access in the United States.