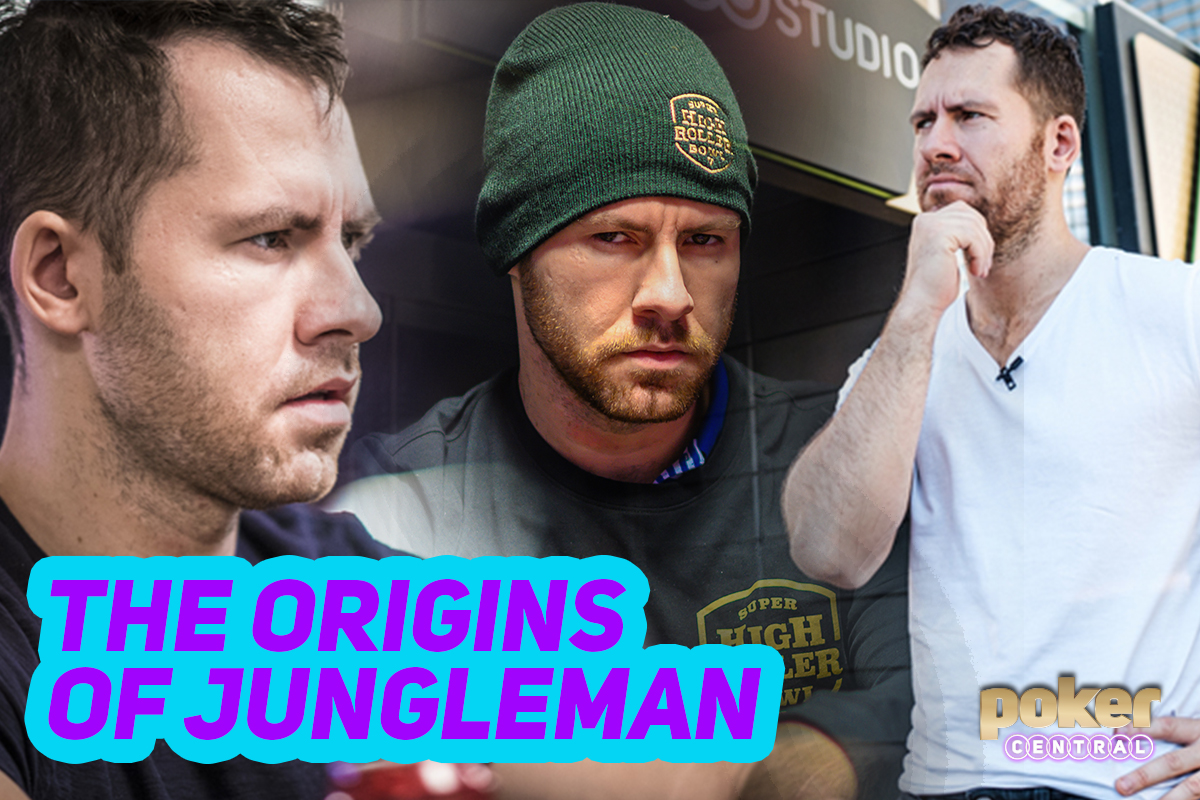 We often love poker players because they have arrived at a point of being successful at the game we all love to play via a journey we haven't taken ourselves. In the modern game, there can be no-one as obviously different as Daniel Cates, known to professionals and fans alike as 'Jungleman'. But where did Dan Cates come from, and how did he adapt to life in the jungle that is high stakes poker, somehow emerging with the heart of a lion? To Daniel Cates poker is a way of life, so let's dive in and learn more about this future Hall of Famer.
THE GAMER WHO TURNED TO POKER
It seems almost impossible that Daniel Cates Jungleman, is only 30 years old, but it's the truth and the man who has always looked like he has been up playing poker all night has been playing the game since he was a teenager. Cates, who hails from Bowie in Maryland, admits that he was a video game player who was obsessed with games like Command & Conquer. When he was just 17, he worked at McDonald's. It was just three years after Chris Moneymaker changed the face of poker by winning the WSOP Main Event.
Within three years, Cates had become a name in online poker, registering the name 'jungleman12' and racking up wins in games on Full Tilt Poker. On PokerStars, Cates became known as w00ki3z. Having built his bankroll up from playing $0.25/$0.50, often taking on the best players at his level to learn their tricks before then dropping back to beat up those who hadn't advanced to that level, Jungleman built up million. Then, one day, he lost virtually all of his bankroll playing against Swedish sensation Viktor Blom on FTP.
THE DURRR CHALLENGE
While many players have made their name winning a major tournament, for Jungleman, it was the now infamous 'Durrrr Challenge' that saw his name go up in metaphorical neon lights. Taking on Tom Dwan, also known as 'Durrr' online, Cates amassed a huge million-dollar lead. Sounds like the Galfond Challenge a little, doesn't it?
It didn't end up the same way, as Dwan quit the challenge well behind and was alleged to have not paid back Cates. In 2017, Jungleman himself announced that Dwan had paid out $700,000 on the side bet.
While Jungleman was someone other players respected hugely, he's never been one to fear, with his unique personality almost inviting action at every call. This recent tweet is typical of a player known for being in erratic form almost his entire poker career.
Did you ever reg a tournament but kind of wanted to get unlucky so you could justify busting it and not have to play it all day?

— Daniel Cates (@junglemandan) March 30, 2020
THE WILD CARD
Known for his singular style, Jungleman is a one-off. Courting controversy in recent years, Brent Hanks and Remko Rinkema discussed Jungleman's lascivious lifestyle in this edition of the Poker Central Podcast which centered around the 'Jungle' showing a little too much tree.
Known as a legend at the felt, Jungleman is never short of an anecdote or true-to-life experience that would be rejected for a Hollywood movie on the basis that it sounded too made up. This edition of Stories from the Felt that featured Jungleman was just one example of him playing to the crowd.
THE HAPPY HIGH ROLLER
Many players have embraced the Super High Roller circuit at points in their poker lives, but even the best often seem to burn out and eventually step back from it. The competition is fierce, the demand both physically and mentally, incredibly draining for everyone. Everyone, it seems, apart from Jungleman. Take this event in the Far East. Who else could pitch up halfway through the Super High Roller Bowl China and instantly be ready to mix it with the very best?
It's not that Jungleman is the peak poker player. Indeed, he's suffered as many high profile losses as he has victories, and has never been shy about sharing his experiences as nakedly as other areas of his life.
Sooo manila didn't go well, only lost about 38m hkd(5m usd)… Gonna play some 5/10 online and take another shot

— Daniel Cates (@junglemandan) August 13, 2015
When all is said and done, Daniel 'Jungleman' Cates is a bona fide poker legend and one who looks to be sticking around for many years to come in the industry. He is comfortable at any level and has a happiness about him that looks as if he exists inside a forcefield. With over $7.3 winnings in live tournaments, he manages to be one of the very best without being an ever-present.
Jungleman may float in and out of the poker scene in a bubble, but it's hard to see him ever totally giving up his place in the game – as a cherished, unique talent with a story behind his grin.
Want to watch the very best action featuring the world's biggest poker players? Sign up to PokerGO today and subscribe to get 24/7 access to the world's best new and archive poker footage!