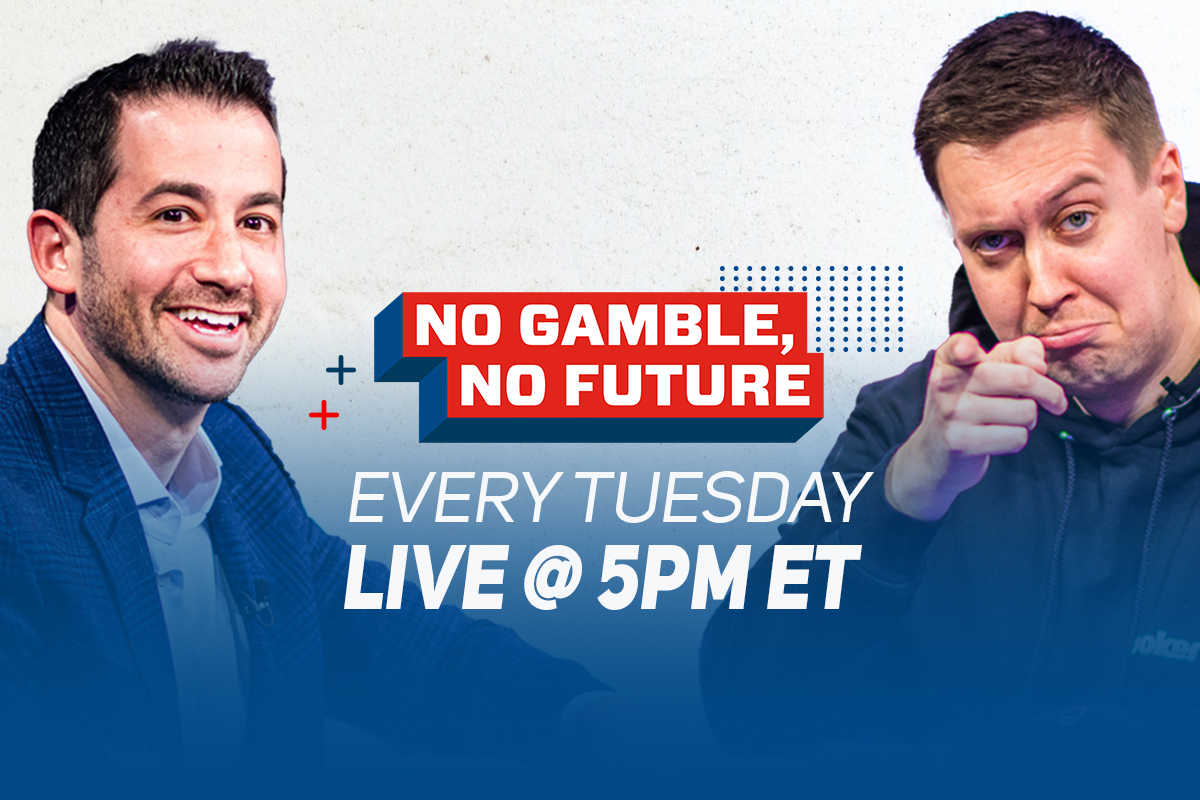 Jeff Platt and Brent Hanks will host PokerGO.com's newest show with No Gamble, No Future airing every Tuesday at 5 p.m. ET on the show's YouTube channel.
No Gamble, No Future will be dedicated to everything related to sports gambling. From the discussion of recent scores and upcoming previews, and of course, which picks Platt and Hanks are eyeing on their weekly betting cards as they look to hit big.
"We're incredibly excited to have this opportunity to launch No Gamble, No Future," Platt said on the launch of the new show. "It's something Brent and I have been discussing for a long time. Gambling is a part of our everyday lives, and it's a topic we're passionate about.
No Gamble, No Future will air every Tuesday on the new YouTube channel, and it will heavily involve interaction from the audience through chat as there will be a dedicated segment on who the viewers are deciding to bet on this week.
On this week's Episode 10 of No Gamble, No Future, Platt and Hanks are joined by legendary poker commentators Nick Schulman and Ali Nejad. They discuss the upcoming High Stakes Duel II between Phil Hellmuth and Daniel Negreanu and make their picks on who they think will win. Platt and Hanks will then check in on how their March Madness picks went before laying out who they'll be siding with this week.
Barstool's Ben Mintz joined Platt and Hanks on Episode 9 of No Gamble, No Future to discuss his poker career and the upcoming March Madness. Platt and Hanks then discuss their picks for the week and also dabbled in the trading card world by opening some NFL cards and NBA Top Shot. Watch Episode 9 on YouTube below:
"We look forward to delivering all of our sharp plays to the audience," Platt said. "Just kidding, we won't be sharp at all, but maybe we'll stumble upon some winners."
Watch No Gamble, No Future, every Tuesday at 5 p.m. ET on No Gamble, No Future's YouTube channel.
Connect with PokerGO.com on Facebook, Twitter, and Instagram. Use code "HSD2" for $20 off an annual PokerGO subscription now!