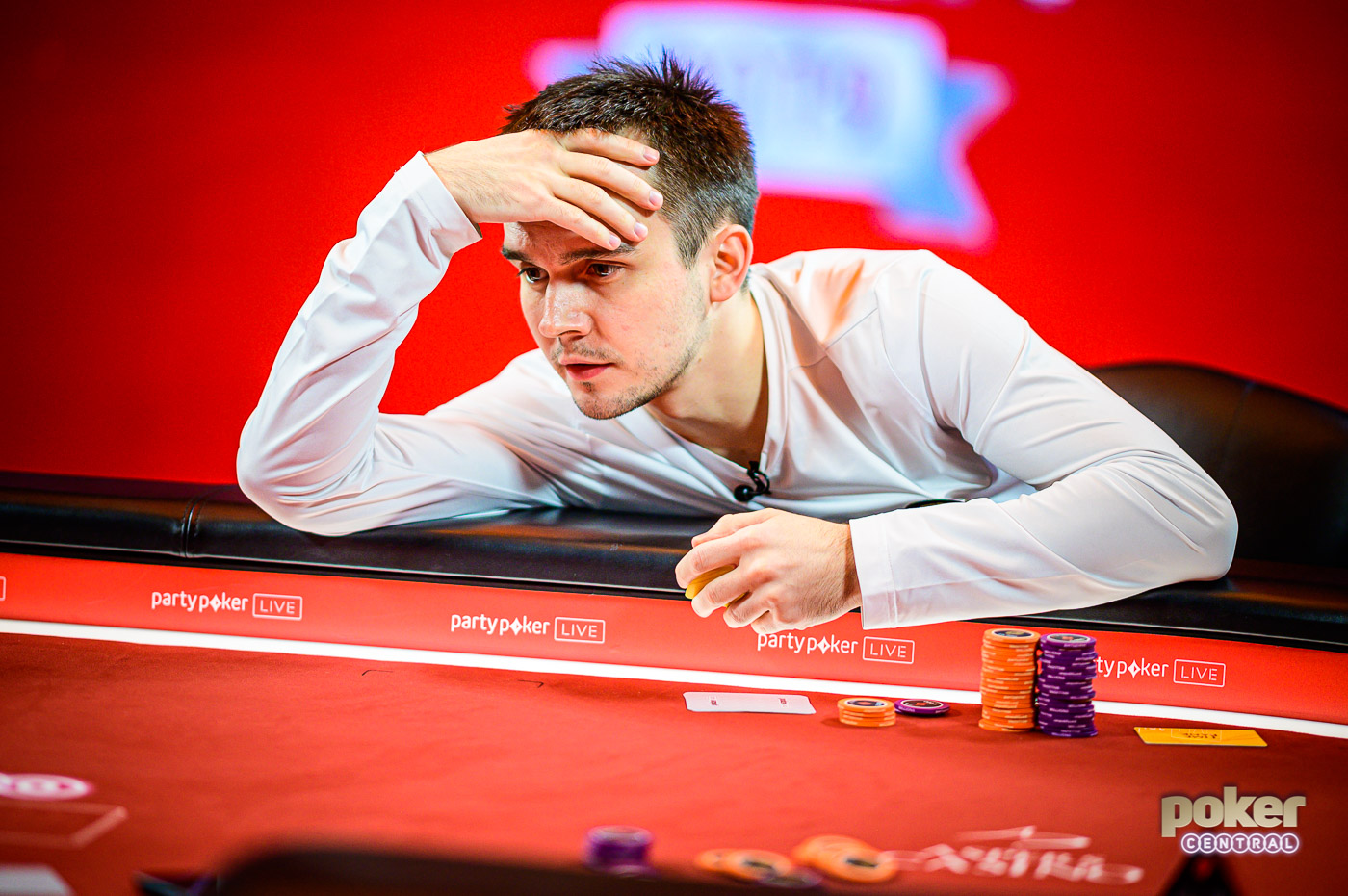 He surpassed John Juanda in the all-time money list on Tuesday evening as he won Event #9 of the British Poker Open, and Mikita Badziakouski caught up with Remko Rinkema after winning to explain a little about his recent rise in tournament poker legend. He started with the feeling of winning his first British Poker Open event.
"It was a nice tournament," said the Belarussian, "You're always happy when you're winning because you get into the end of the tournament. It means that you like experienced every single stage and I loved it."
Relive the final table of the Single Day £50,000 High Roller on PokerGO right now featuring Christoph Vogelsang, Mikita Badziakouski, Sam Greenwood, and David Peters.
Badziakouski's enthusiasm is only matched by his recent success. Put simply, the Belarussian player is a phenomenon. Possibly the least well-known of the players at the upper limits of the all-time money list, Badziakouski has won more money in poker tournaments than either Scott Seiver, Phil Hellmuth or the aforementioned Juanda. He's a million shy of overtaking the great Phil Ivey.
"The money part is definitely more important. I'm always going to focus more on EV and the rest is fun. but I love to have that feeling of winning."
With so much success, motivation could be an issue, but as the young man who isn't yet 28 explains, although it's very tough competing against such talented high rollers, he maintains his hunger.
"Some people might be increasing their skills faster than I do now but I'm still trying. I like the feeling of being in the top group of players and I've been in poker for 10 years. That's what I'm doing in my life and that motivates me – I want to do it like in the best possible way."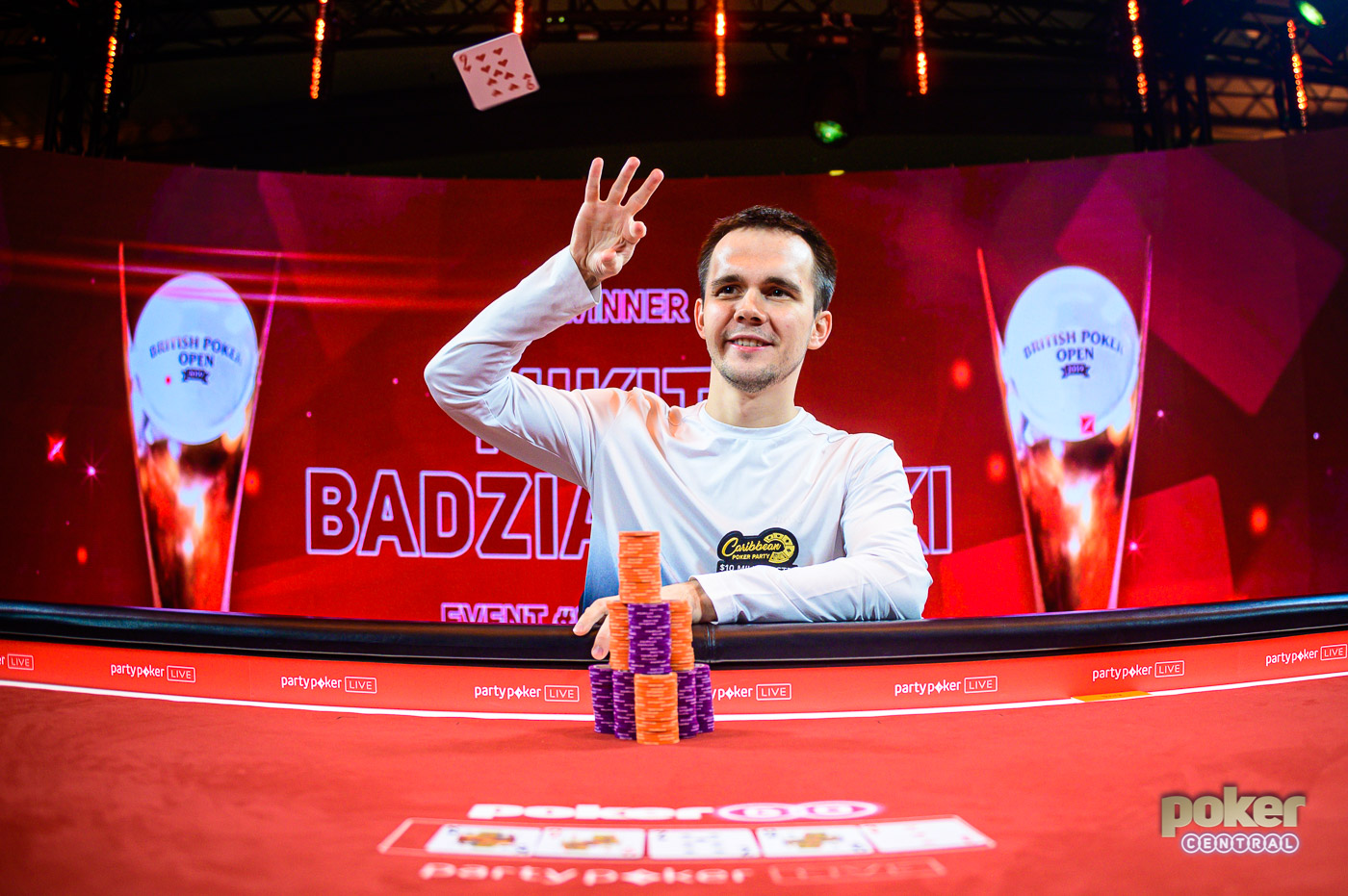 Still younger than many other top-level pros, Badziakouski feels like he has the physical and mental strength to go hard at the top level of the game for the next few years.
I feel like I'm definitely giving myself time, at least until I'm 30 and I still have two and a half years. I'm fine with grinding more; it really depends on my financial situation and how I feel about it. I'm enjoying it."
Badziakouski hails from Belarus, but rarely get to play when his family and friends are around him. He – and they – appreciate the PokerGO streams more than most, and they get to experience a little of the adrenaline he does whenever their hero is on screen.
"They really support me and they enjoy the 'sweat'. For us for poker players, we know all this, gambling has become so regular that you're constantly getting this adrenaline. But for the people that are not involved, those are nice emotions to feel. I'm glad that they actually get to watch the streams and I'm happy to share my success with them."
Badziakouski may be a hero to many poker fans, as he is to his family and friends, but to many in Belarus, he's just a regular person going about his normal job. It seems to suit the modest man who has just won the lion's share of half a million British pounds.
It's just what he does.
Watch the final table of the £100,000 British Poker Open Event #10 on PokerGO featuring Badziakouski, Christoph Vogelsang, Cary Katz, and Ben Tollerene.