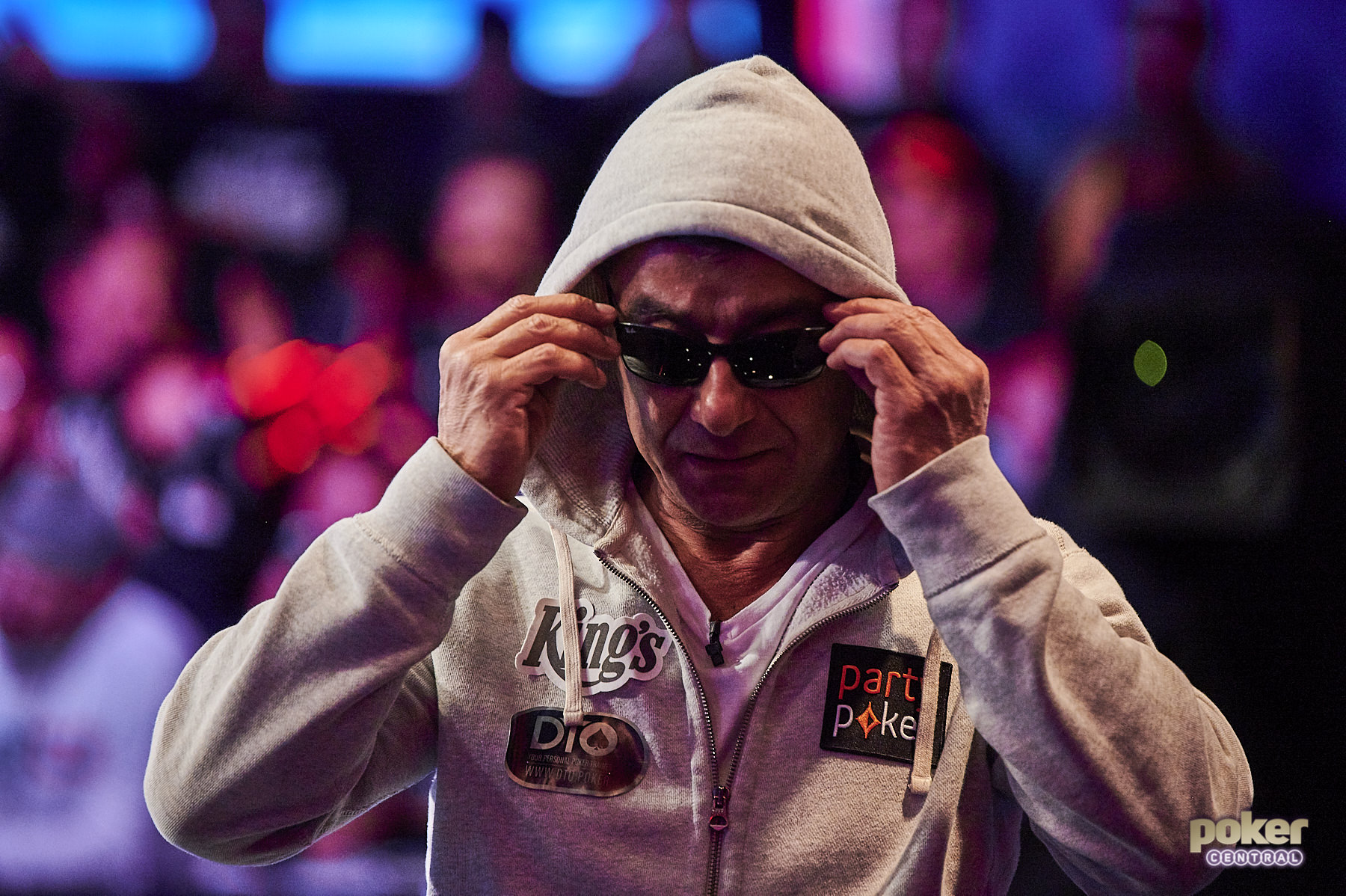 There are no American players in the final three at the World Series of Poker Main Event. With a tumultuous day of poker drama in the books, there were tears, tanks and terrific entertainment inside the 'Thunderdome' at the Rio All-Suite Hotel & Casino as the WSOP Main Event built to an incredible climax on its penultimate day.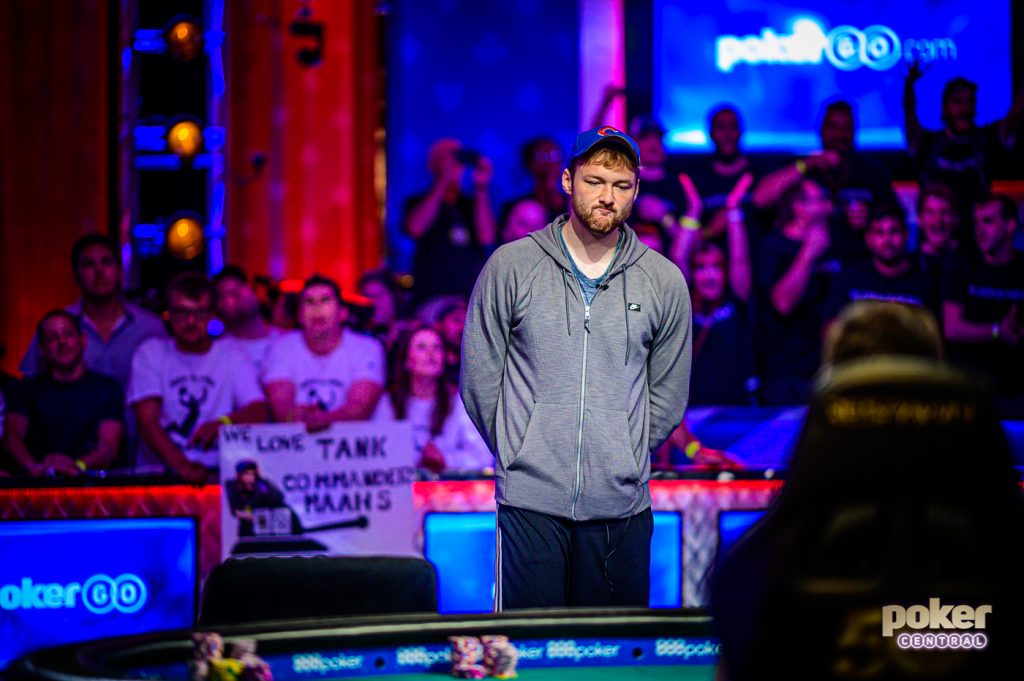 MAAHS GONE AS FIVE BECOME FOUR
Kevin Maahs had become known for the time it took him to think about hands throughout the Main Event and after the event, he was happy to play up to being the villain of the piece. If he fulfiled that role, then in the tradition of superhero storytelling, Maahs could not prevail.
Maahs lost in a classic manner, losing a flip to chip leader Hossein Ensn, something so many players in this event have fallen victim to. Maahs moved all in with a suited ace-ten, but couldn't find any help across the board as Ensan's pocket nines held to eliminate the shorter-stacked player.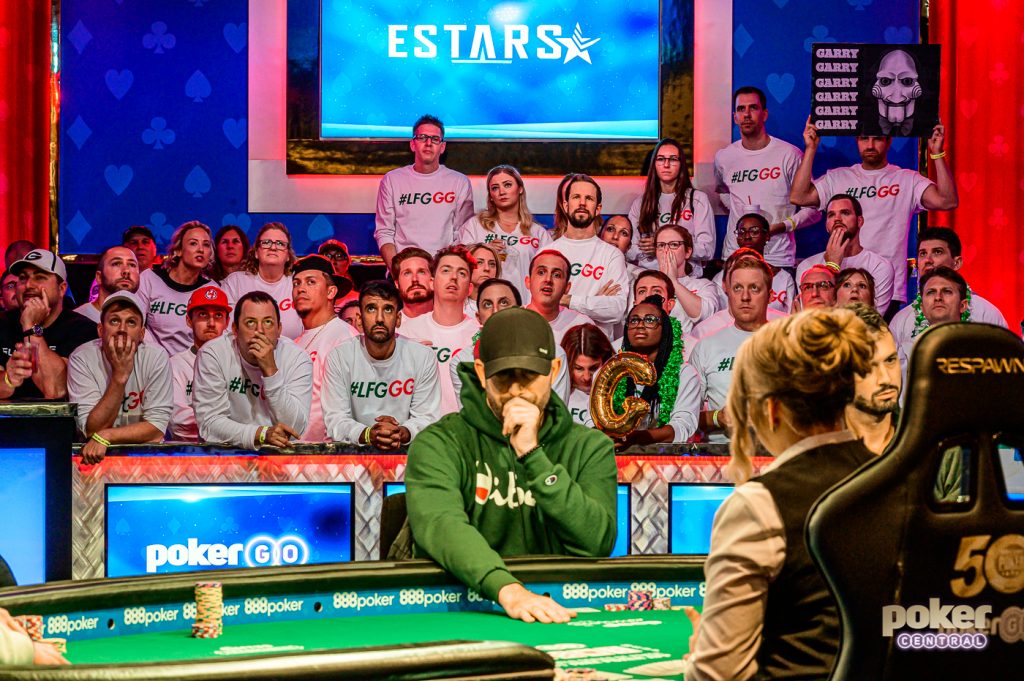 GATES GOES OUT IN FOURTH FOR $3 MILLION
Having brought a huge amount of entertainment to the final table, Garry Gates would head out in fourth place after a rampage run through the last few tables and an overnight run-up that had seen him enter play second in chips only to Hossein Ensan. Gates went for it on Monday night, driven by a desire to win the Main Event, and he ran into some tough spots. Down to 14 big blinds, Gates moved all-in with pocket sixes, but Alex Livingston held queens and this time, he wasn't folding them to the American.
Those queens held, and Gates, emotion pouring out of him in an exit interview that saw him credit his backing from Jason Mercier and thank his incredible rail for their support, just showed why he's been so popular – he never made it solely about him. But it was him at the table, and he played brilliantly cross nine days to become a millionaire – it's the story of the Main Event.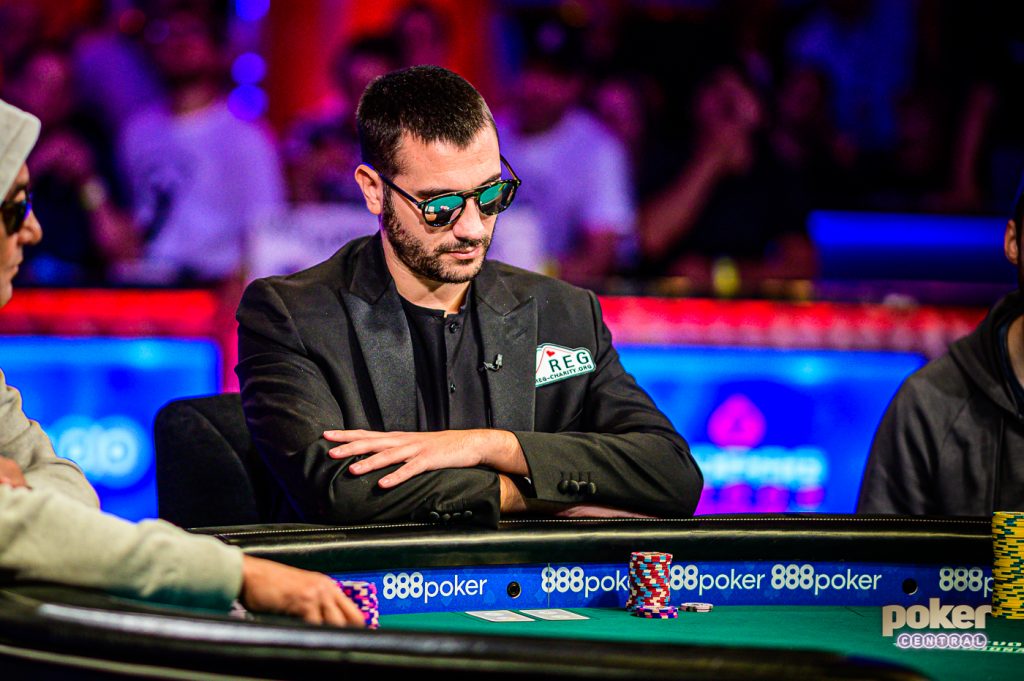 SUPER DARIO STARS
"Super Dario! Super Dario!"
Dario Sammartino, who was short with nine left and the same with five players still in their seats, is still involved, albeit as the short stack with three players remaining. The popular Italian pro, who will win either $4 million, $6 million or $10 million now, really lived in the moment on Day 9, chanting and going crazy with his rail between hands.
Not at all phased or distracted by doing that when there was no hand in play, Sammartino found this personal engagement with the final table and it's crazy supporters at this stage the perfect way to balance the excitement and fun of the Main Event coming to a climax along with playing his best poker. On his rail, Igor Kurganov said he thought Dario was "playing perfect poker, he's doing everything right."
For Sammartino, who has 33 big blinds heading in the final day, he will go to work with no pressure, knowing that ICM suggests he should be out next. He knows better than anyone, that in no limit hold'em and in particular, the WSOP Main Event, anything truly can happen.  No-one will be better prepared for the emotional reality of dealing with that on the final day than Super Dario.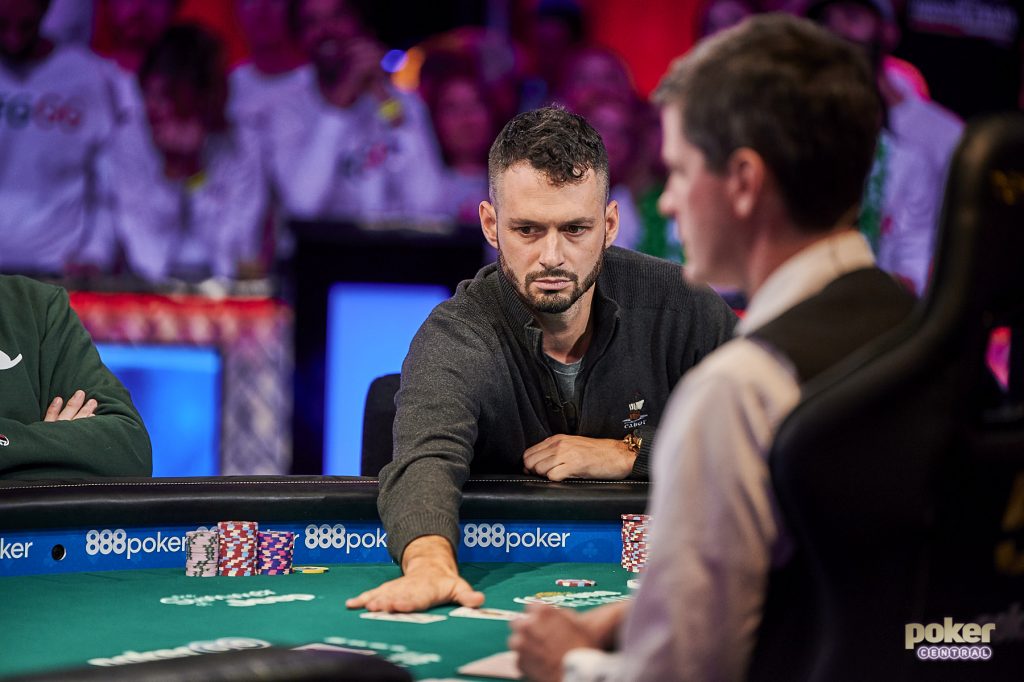 LIVINGSTON LOVING LIFE BUT ENSAN STILL LEADS
After his highlighted fold with pocket queens yesterday, it was perhaps with a hint of poetic justice that Alex Livingston would eliminate Garry Gates with that very hand last night, and in doing so, put himself in a position to challenge Hossein Ensan. While Ensan must be favorite heading into the final day, Livingston has excelled on every day of play as he has outlasted the majority of this epic 8,569-strong field.
With 60 big blinds against Ensan's 163, he won't go into play as the hot tip for those who favor the odds, but Livingston enters play with a determined air about him, one of focus at the felt and calm, contemplative temperament away from it. That can very often be a winning combination in this heady atmosphere, and we discussed this with him after play ended for the day.
Here are the remaining three players and how they will return to action on the 10th and final day of this 50th annual World Series of Poker in the Main Event.
Final Day Chip Counts:
| | | | | |
| --- | --- | --- | --- | --- |
| Seat | Player | Country | Chips | Big Blinds |
| 1 | Hossein Ensan | Germany | 326,800,000 | 163 |
| 2 | Dario Sammartino | Italy | 67,600,000 | 33 |
| 3 | Alex Livingston | Canada | 120,400,000 | 60 |
You can watch the WSOP Main Event winner become World Champion on ESPN and be sure check out additional coverage on PokerGO throughout the biggest final table in the poker world and bracelet event coverage throughout the 2019 World Series of Poker on CBS All Access.