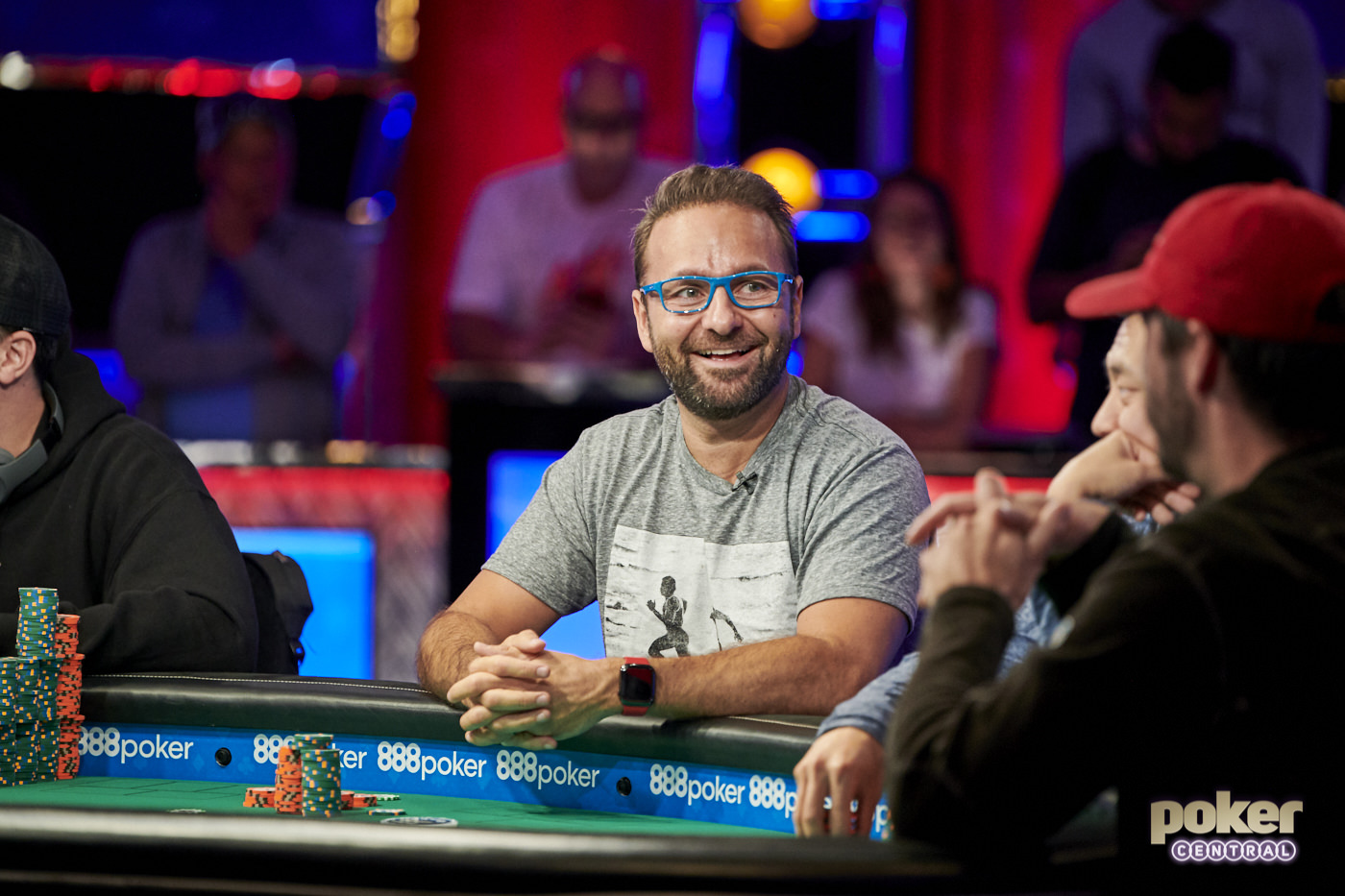 A lesson in bankroll management from one of the games biggest characters, Gagliano calls out a player for berating and a miracle on the river leads to an overnight millionaire. It could only be the latest drama from the 50th annual World Series of Poker.
SCHWARTZ ON HIS WAY TO LAS VEGAS IN STYLE
Luke 'Full Flush' Schwartz is a character who almost defies description. Undoubtedly one of the biggest natural talents of his generation, he remains a unique personality on and off the felt. Many doubted that he'd be playing at the 50th World Series of Poker at all, but Schwartz is on his way, and has a tight reign on his current bankroll, as you can see below.
Louis drip Vegas bound 💧💧💧🔥 pic.twitter.com/WfFVqCdFJO

— luke schwartz (@__fullflush1__) June 12, 2019
KID POKER TURNS TEACHER
While Daniel Negreanu has enjoyed a solid start to the 2019 WSOP, he's yet to get heads-up for a bracelet. He has, however, inspired someone to do just that as a pupil he didn't know he had managed to get all the way to second place in the recent Big Fifty event, winning six figures of pure happiness!
Pretty awesome to hear @masterclass success stories. A buddy, Paul Cullen came 2nd in the Big Fifty after taking my Masterclass! He cut through 28,000 people using what he learned. So stoked for him and the others who have benefitted!

— Daniel Negreanu (@RealKidPoker) June 12, 2019
THIS IS NOT A GAG
While the last thing Michale Gagliano would want to do is mute anyone else, he's put the muffler on one particular player, who he called out for berating a recreational player at the Rio felt. Simply a case of 'don't tap the tank' or a wider issue about being nice to others? You decide.
Reminder to everyone playing poker this wsop: don't be a huge asshole, like @mblasterx was today, by berating clear recreational players for playing their hands poorly

— Gags30 (@Gags30poker) June 12, 2019
IKEUCHI'S MIRACLE RIVER IN MILLIONAIRE MAKER
Kazuke Ikeuchi came close to becoming the millionaire 'made' by the tournament of the same name when he finished second to John Gorsuch in the 'Milly Maker'. But what if he hadn't hit this river?
Who will be the latest to grab gold at the World Series of Poker? Watch all the action unfold live today on PokerGO and CBS All Access as more coverage of the 2019 WSOP bracelet events takes place. Selected bracelet events will be streamed exclusively on CBS All Access in the United States.