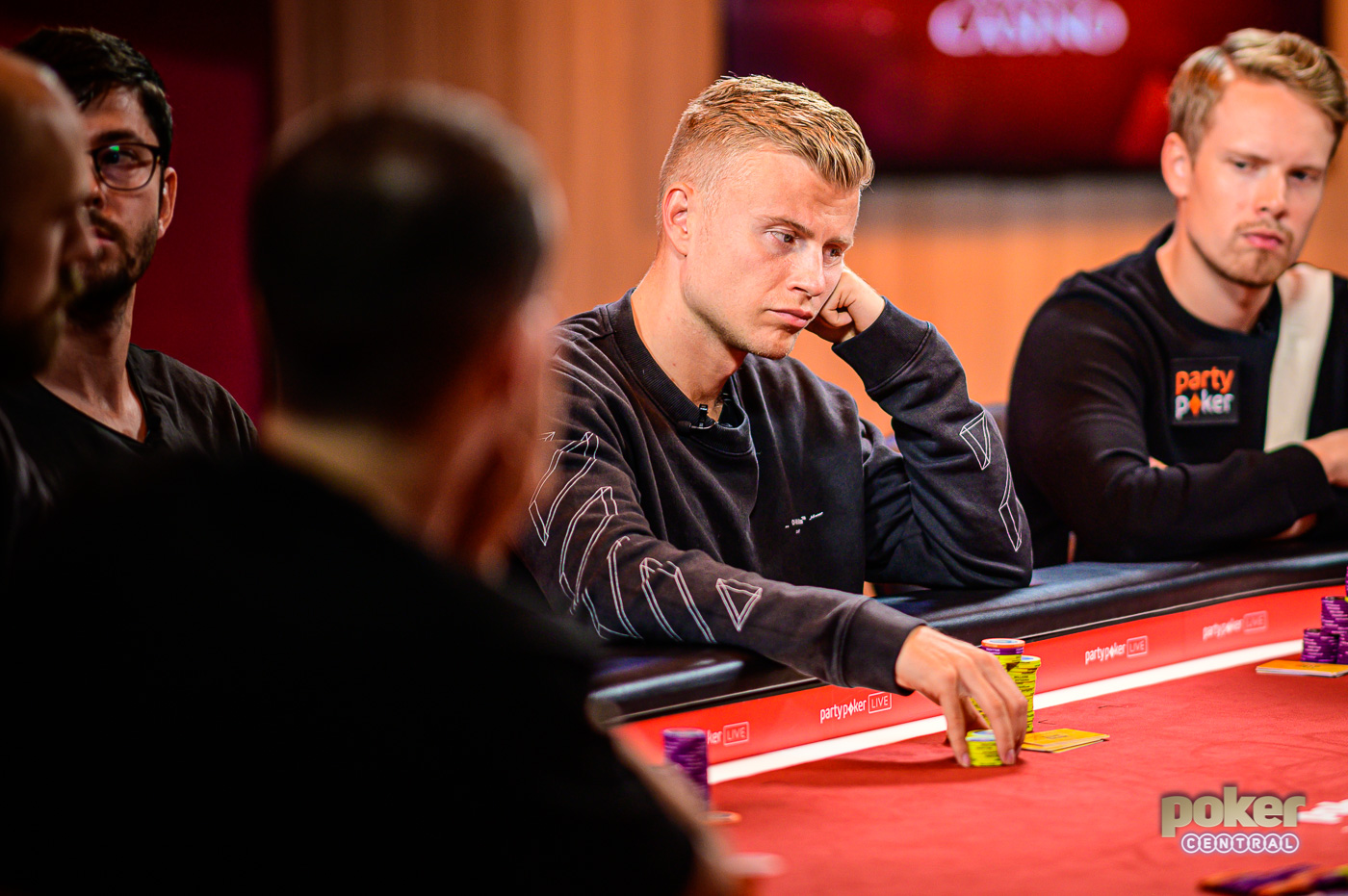 Are you ready for the biggest Pot Limit Omaha tournament ever organized? During the British Poker Open, Finnish phenom Jens Kyllonen casually mentioned that he thinks a $1,000,000 buy-in Pot Limit Omaha tournament could get 50 players. Should we believe one of the biggest winners in four-card poker history?
Stocks, Crypto, and Real Estate
Kyllonen is a man of many talents.
Since bursting onto the live poker scene in 2009 when he won EPT Copenhagen for a whopping $1.1 million age 21, Kyllonen's online handles – Jeans89 and Ingenious89 – have been among the most feared and respected in the world of high stakes Omaha. In 2016, he added another big score after winning the $10,000 Pot Limit Omaha Championship at the 2016 World Series of Poker.
In 2012, Kyllonen made headlines away from the felt when he bought into Richard Branson's Virgin Atlantic space program for $200,000. He explained today that he's recently asked for his investment back, as seven years later Branson's project has yet to get off the ground.
Now, more than a decade after his breakout win in Copenhagen, Kyllonen mostly focuses on his investments, real estate, the stock market, start-ups, and a high-frequency trading operation he runs in the cryptocurrency space. Last summer, Kyllonen graduated with a bachelor's in finance and currently is in the process of moving to London to start his master's in accounting & finance at the London School of Economics.
"That feeling you get from figuring out something that others haven't," Kyllonen mentions as one of the reasons for his motivation to focus on trading and investing.
"Obviously, you make a little money by doing it but the main motivation and excitement is in finding a new stock that others haven't figured out yet and stuff like that."
Kyllonen admits that sometimes it's a bit much to juggle all these responsibilities and interests, but when the online high stakes PLO action is quiet, as it has been, he goes full steam ahead with all of the aforementioned.
"The passion for poker has slowly been replaced with a passion for investing. This has happened over the last five years or so. The world of investing is very interesting to me."
1/ What have I been up to during the last three years?
Unfortunately my blog is in Finnish, but cliffnotes:
– Graduated as a https://t.co/ggqv7VjUFH in Finance
– Made $3m playing poker on the side. $1.5m online cash, $1m live MTTs and $500k online MTTs
-100%+ return on portfolio

— Jens Kyllönen (@RealJeans89) September 26, 2018
The Death of High Stakes Online Cash Games
Having first announced his poker retirement in the Spring of 2017 to start his bachelor's in finance, Kyllonen never completely left the game behind. The Fin has kept close tabs on the game and he's seen first-hand how the highest stakes cash games have changed.
"Online high stakes poker has been declining for many years now and keeps declining, but the live scene is doing extremely well. For recreational players, the live scene is probably a better place to play. Online poker has so much extreme bum hunting and as a recreational player, you lose your money so fast. Live play has the social experience attached to it and I think that's a big reason why those games are doing so much better.
Kyllonen believes that online PLO is no longer growing at the clip it was a few years ago and in the live realm a game such as Short Deck has picked up a lot of steam, but Pot Limit Omaha tournaments have for sure seen consistent growth both online and live.
"In Barcelona for instance, and I wasn't there myself, the €10k PLO had 130 players when last year there were way less than 100. On partypoker online there's now also a $25k PLO tournament so I think that it's still growing for sure at the highest stakes."
Jens Kyllonen (@RealJeans89) earns first bracelet, wins Event 2: $25,000 PLO High Roller https://t.co/AySYtyZ8bz pic.twitter.com/1xUnIcfH8d

— WSOP (@WSOP) July 10, 2016
A $1,000,000 Pot Limit Omaha tournament?
As one of the biggest winners in online PLO history, Kyllonen always plays when the action gets big and this hypothetical $1,000,000 Pot Limit Omaha tournament could be a huge motivation for him to stay focused on poker.
"I think a million-dollar Pot Limit Omaha tournament could get close to 50 players. Let's put that out there and see if someone will organize it. The PLO tournaments have been growing everywhere, so let's get that $1,000,000 PLO tournament going! I think a lot of high stakes pros would be down to play that."
Back in 2012, Kyllonen played the first-ever Big One for One Drop that attracted a sellout crowd of 48 players, but No Limit Hold'em is no longer a game he feels comfortable at the highest stakes.
"If they did a $1,000,000 One Drop PLO I would definitely play it but when it comes to Texas Hold'em I'm such a fish nowadays."
Follow Live Reporting of the British Poker Open on Poker Central right here. Check out the full PokerGO Live Events schedule on PokerGO right now. New to PokerGO? Subscribe right now.