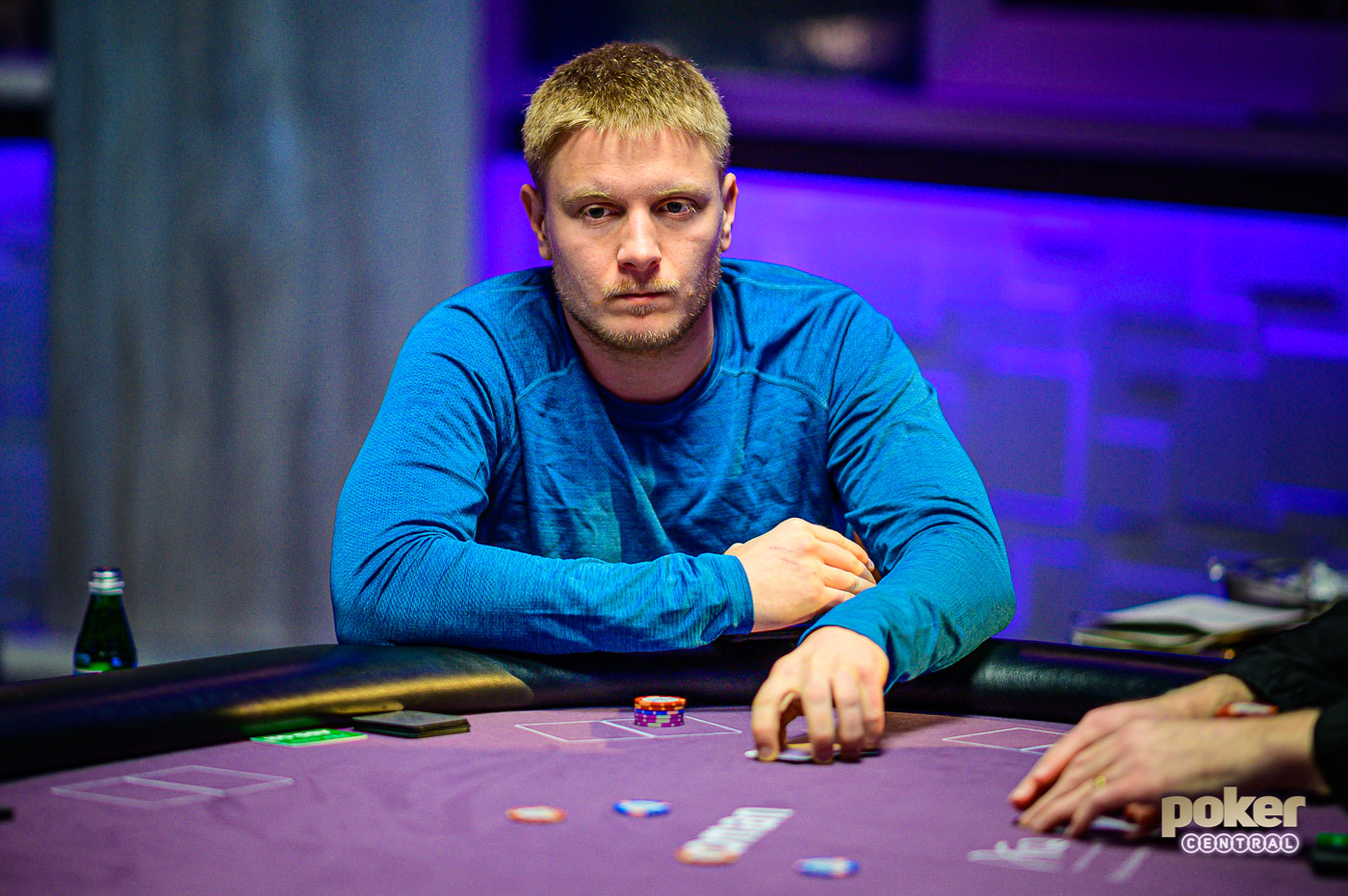 Through seven events of the 2019 Poker Masters, Chance Kornuth still leads with 630 points. Kornuth has three runner-up finishes this week and while another cash could lock up the Purple Jacket – another cash by Sam Soverel could swing the race.
Sam Soverel is 60 points shy of Kornuth – meaning he will need better than 6th place at the Event #8 final table to move in sole possession of 1st place. Soverel already has four Poker Masters cashes this week and a fifth could be the difference between back-to-back High Roller Triple Crown titles for the reigning High Roller of the Year.
With three final tables left to be played, anything can happen though. That means that Sean Winter (270), George Wolff (210), and Andras Nemeth (120) could all find themselves in contention with Event #8 wins – but all three will be outside the top-two thanks to Soverel's scoring consistency.
An updated list of the Poker Masters Championship Standings is provided below and you can watch the Event #8 final table exclusively on PokerGO.
| | | | |
| --- | --- | --- | --- |
| RANK | PLAYER | POINTS | CASH |
| 1 | Chance Kornuth (3) | 630 | $556,400 |
| 2 | Sam Soverel (4)* | 570 | $491,800 |
| 3 | Kahle Burns (2) | 330 | $194,200 |
| 4 | Kristen Bicknell | 300 | $408,000 |
| 5 | Isaac Baron | 300 | $223,100 |
| 6 | Ryan Laplante | 300 | $186,000 |
| 7 | Julien Martini | 300 | $166,400 |
| 8 | Jared Bleznick | 300 | $153,000 |
| 9 | Jonathan Depa | 300 | $133,200 |
| 10 | Sean Winter (2)* | 270 | $250,100 |
| 11 | Jorryt van Hoof (2) | 270 | $109,800 |
| 12 | Alex Foxen (2) | 270 | $108,200 |
| 13 | Ali Imsirovic (2) | 240 | $228,100 |
| 14 | Ralph Wong (2) | 240 | $218,400 |
| 15 | Thai Ha (2) | 210 | $124,800 |
| 16 | George Wolff (2)* | 210 | $158,500 |
| 17 | Cary Katz | 210 | $99,000 |
| 18 | Erik Seidel (2) | 210 | $59,200 |
| 19 | Anthony Zinno (2) | 150 | $86,600 |
| 20 | Nick Schulman | 150 | $67,500 |
| 21 | Stephen Chidwick (2) | 150 | $61,000 |
| 22 | Andras Nemeth* | 120 | $127,500 |
| 23 | Jeremy Ausmus | 120 | $97,000 |
| 24 | John Riordan | 120 | $62,000 |
| 25 | Mike Gorodinsky | 120 | $45,000 |
| 26 | Jake Abdalla | 90 | $36,000 |
| 27 | Ben Yu | 90 | $29,600 |
| 28 | Ben Heath | 60 | $76,500 |
| 29 | David Stamm | 60 | $63,750 |
| 30 | Scott Blumstein | 60 | $58,200 |
| 31 | Elio Fox | 60 | $51,000 |
| 32 | Dan Shak | 60 | $48,500 |
| 33 | Tim McDermott | 60 | $37,200 |
| 34 | Pedro Bromfman | 60 | $31,200 |
| 35 | Damjan Radanov | 60 | $31,000 |
| 36 | Joseph Orsino | 60 | $29,100 |
| 37 | Antonios Roungeris | 60 | $29,100 |
| 38 | Brandon Adams | 60 | $27,000 |
| 39 | Yuri Dzivielevski | 60 | $26,000 |
| 40 | Brent Roberts | 60 | $24,800 |
| 41 | Randall Emmett | 60 | $19,400 |
| 42 | Sergi Reixach* | N/A | N/A |
| 43 | Orpen Kisacikoglu* | N/A | N/A |
(#) – number of Poker Masters cashes
(*) – at Event #8 final table